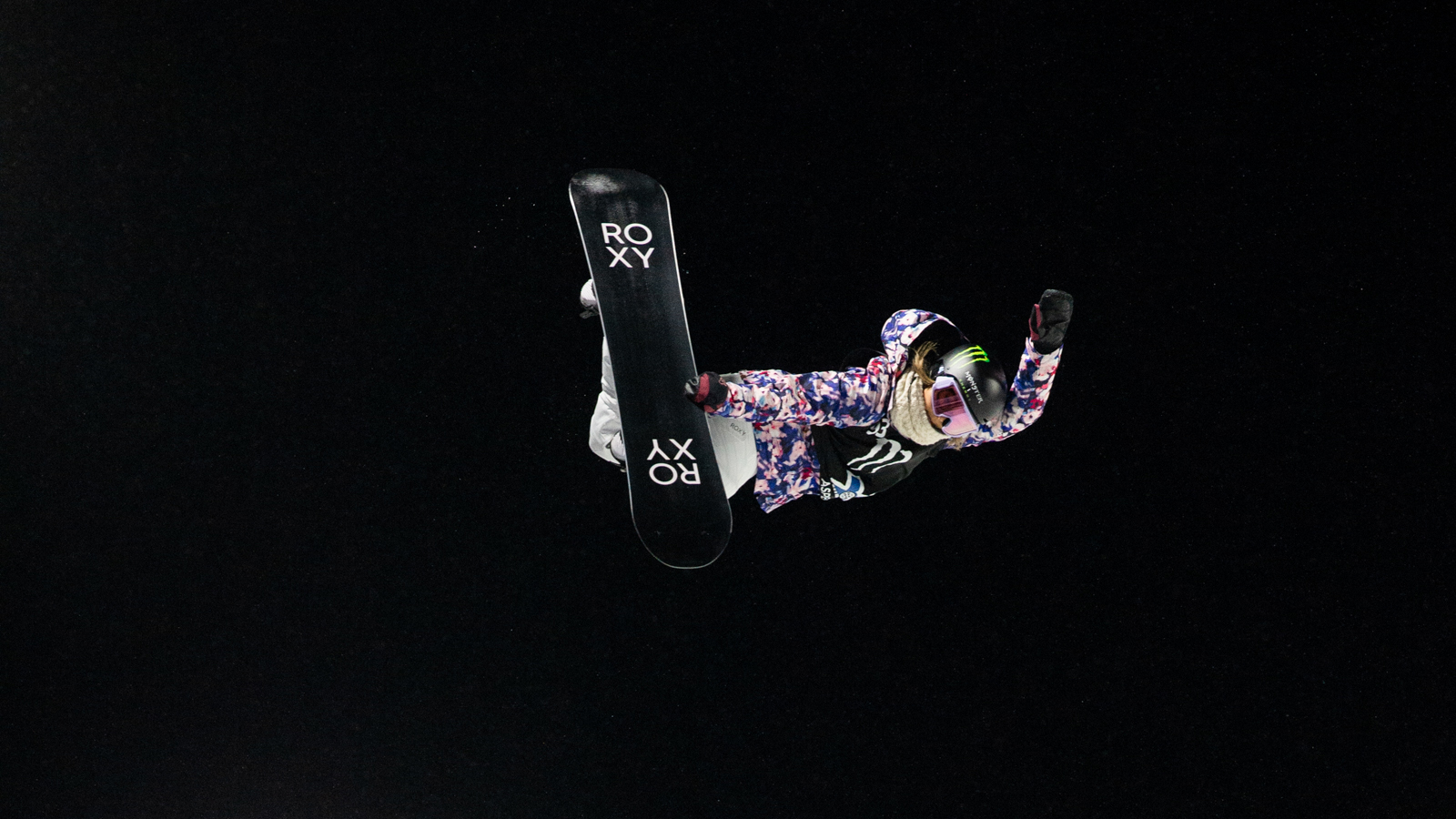 ROXY 21/22 Snowboards Preview
Retail Buyers Guide: Snowboards 21/22 Retail Buyer's Guide
Brand: ROXY
Interviewee: Barrett Christy Cummins, Product Manager
Please provide an overview of how 2021/22 is shaping up for your brand. Has COVID-19 affected your line? If so, please explain the changes you've made, and how you came to these decisions.
Our Mervin made Roxy hardgoods collection is designed with Roxy creative aesthetic, Roxy team influence, and Mervin premium design heritage. The design process continued on schedule, despite the pandemic shutting down our factory for 10 weeks. The timing was as such that we could continue the design process and work with Roxy creative and our Mervin product development teams throughout the spring/summer virtually without issue. The production of the Roxy hardgoods snowboard and binding collection is on schedule and looking like the best yet!
How much of your new line (pre-COVID) is normally dedicated to new models and artwork, and how has this changed, percentage-wise, for 21/22?
For 21/22 we have a single carry-over board/binding for youth, the Poppy. It is carried over from 20/21 without changes. This model is packaged together with bindings and spans in a size range from 80cm to 128cm. For 21/22 we have redesigned our entry level boards and our binding line to meet the needs of Roxy riders, enthusiasts, and all mountain adventure seekers. Each year we usually have a couple binding colorways and one or two board models that carryover. However, for 21/22 we actually have more newly designed products than usual. All new geometry and designs for 2 binding models, and 3 new board models. New graphics on every board in our line other than the Poppy. All graphics are aligned with the Roxy outerwear collections and perfectly merchandised for head-to-toe Roxy kits.
If you're pressing ahead with new items, what are the top three most important products of next year's line, and why? Please refer specifically to new products here, and not just new marketing stories.
The Roxy snowboard line spans the range of rider ability level from beginner/enthusiast to the world's best pros. All are designed by Mervin Mfg, with 30+ years of women's product design experience. The Roxy XOXO is a model that has been refined over the years to adapt to rider needs and it has evolved into a competition-proven freestyle progression board with premium construction and materials. New for 21/22 is a sintered base on this C3 perfect camber twin.
Our Mervin Designed series is all new with hybrid contours, Magne-Traction, and softer flexes. The Dawn (twin), Raina (directional twin) and Breeze (directional) are all priced right for pairing with a Roxy binding and hitting the slopes for all mountain adventures.
Are you using any new materials in your hardware for 21/22? If so, what, and why? We're interested in anything new in inserts / edges / cores / sidewalls / glue / resin/ wood types / base material etc. here.
The XOXO has been updated with a sintered knife cut base, for a fast, durable board that is ready for progression at any level. The Mervin Design series is all new with our kindhearted softer vertically laminated poplar and paulownia blend wood cores, ABS sidewalls, and extruded bases. Materials and technology that are fast, low maintenance, lightweight, and priced right. The Mervin Made series has full Hearted and lighthearted vertically laminated Aspen/Paulownia blend wood cores, UHMW sidewalls, and are made in the USA at our zero hazardous waste factory.
What about shapes? Anything new for 21/22? Does anything remain unexplored, or are there still advances to be made in shaping specifically?
The range of Roxy boards covers a variety of shapes for all levels. The Smoothie is a directional C2 board that has been refined over the years for control, precision, float, and all mountain freestyle fun. The flex pattern allows for easy catch free turns and powder navigation with the pop and stability for riding the whole mountain with freestyle flow. The subtle blunted twin XOXO is a Roxy team favorite that rips the pipe, park, and natural terrain features with power and control.
What new items do you have that are specifically aimed at entry level? Has this increased/decreased due to COVID-19? Please also mention anything new that'll be aimed at the youth market.
We have added 3 new models that are aimed at the beginner/intermediate market, the Dawn, Raina, and Breeze. This decision was made prior to COVID-19, and these models were added to enhance the range of products we offer in the Roxy line to include more entry level models at a more accessible price point. With the Dawn and Raina we start the size range in the 138/139 sizes so we are looking to have more options for the smaller rider/teen. With our Poppy package we continue to offer a youth board/binding package that is sold together and starts at 80cm-128cm for the Roxy teenie market!
Prices: Which area of the market do you primarily cater to, price-wise? Have you revisited this after the uncertainty of this past winter?
We addressed the full price range in our line planning for the Roxy hardgoods line prior to COVID-19. The Mervin Made models, the Smoothie and XOXO are premium construction and materials and are more in the mid-premium price range. We are adding the lower price points with our new Mervin Designed series for the beginner-intermediate riders with the Dawn, Raina, and Breeze.
Park? Freeride? All-mountain?; where will your primary focus be in 21/22, and how much has that changed since 20/21?
For 21/22 our line categories include All Mountain and All Mountain/Freestyle. Our primary focus is boards that ride the whole mountain. We have pow friendly shapes, but they are all mountain boards, we have twin boards that ride park and pipe with the best of them, but they are all mountain freestyle. More inclusive categorization that reflects the boards' ability to treat the whole mountain like the playground that it is.