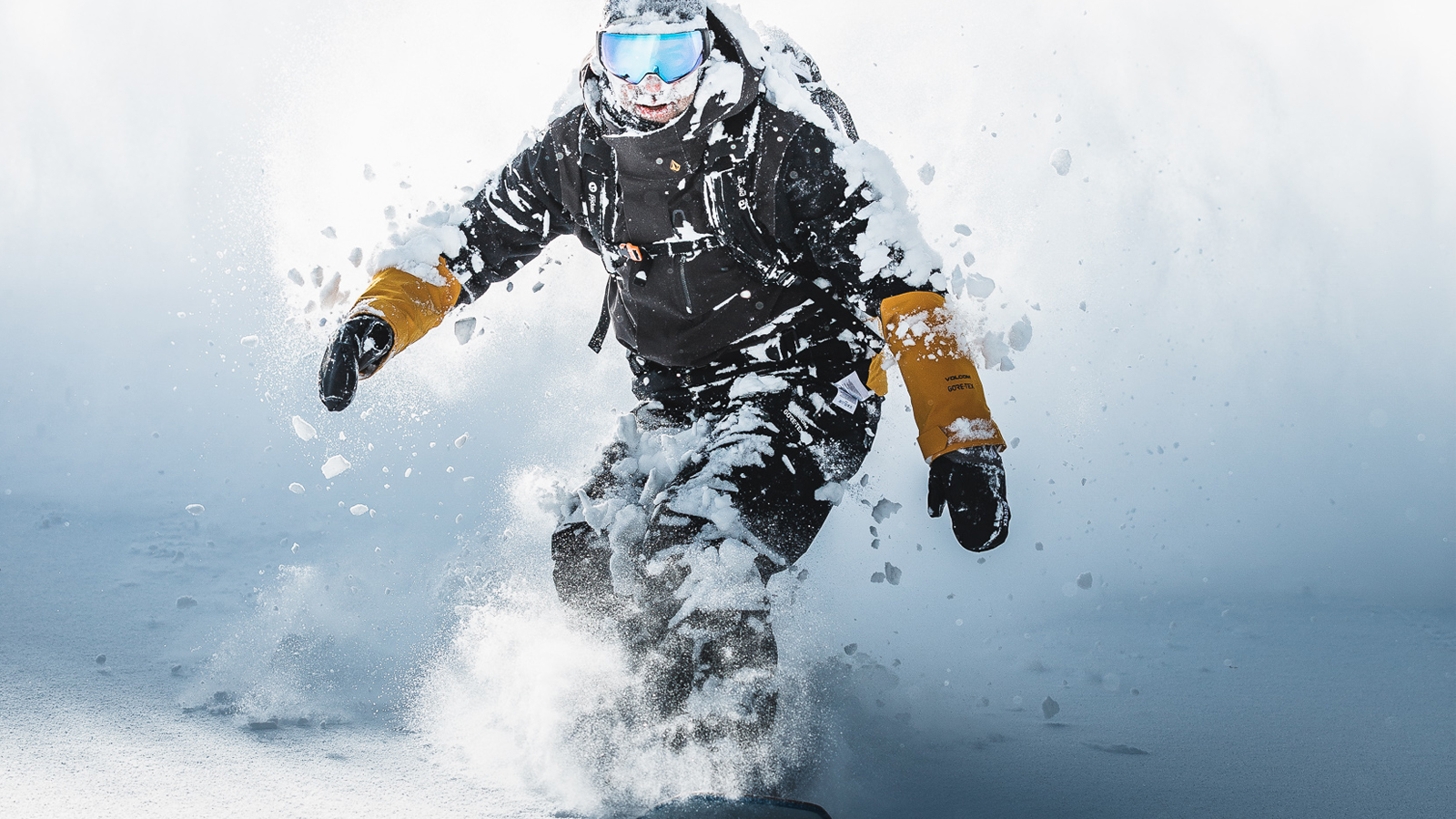 AMPLID Snowboards 21/22 Preview
Retail Buyers Guide: Snowboards FW20/21
Brand: Amplid
Interviewee: N/A
Please provide an overview of how 2021/22 is shaping up for your brand. Has COVID-19 affected your line? If so, please explain the changes you've made, and how you came to these decisions.
Luckily we have decided already 2 seasons ago to introduce carry over models in the line. Initially the request came from retailers, to avoid close out discounts. We liked the idea because there is less pressure in RnD, and you can focus on new technologies with more time.
How much of your new line (pre-COVID) is normally dedicated to new models and artwork, and how has this changed, percentage-wise, for 21/22?
We don't hold back innovations due to market situations. When we come up with something new, we make place for it to go to market. Even if an entire range is planned as a carry-over line, we squeeze a new board in there, simply to get the innovation under people's feet. For example we added 2 new boards into the future shape range during the season, and also the Tour Operator which was supposed to be carry-over got an upgrade – which was easy because it has been sold out everywhere anyway.
If you will be carrying over a larger proportion of your products than normal, how do you hope this will be received by retailers?
Retailers love it: Less discount to be made in spring, plus higher stock value in their accounting books. But we have to make sue the offerings remain fresh, both for consumers as well as for the retailers. So it has to be a mix of carry-over models and innovation.
If you're pressing ahead with new items, what are the top three most important products of next year's line, and why? Please refer specifically to new products here, and not just new marketing stories.
For 21/22 we are adding a new model to the FUTURE SHAPES family, called the MORNING GLORY. The Morning Glory has been our first real powder board, almost 10 years back. It had a big followership, but the shape got outdated and we removed it. Now with all the experimental geometries, and the constant call for "a new Morning Glory", we total redesigned it, added HEX02 honey comb and added it to the line for next season. It will perfectly fill a gap between the DADA and the KILL SWITCH.
In the Centrifugal Range we added a new model called the SOULY GRAIL. It is a wingered swallow, with tail kick, and a quite tight radius. Featuring all the "centrifugal tech" , from sintered base, to HEX02 and obviously ANTIPHASE vibration damping. It carves really cranky, already at lower speed. Has a surf inspired classic tail shape, combined with a futuristic nose. It'll be a killer in the banked slalom.
Are you using any new materials in your hardware for 21/22? If so, what, and why? We're interested in anything new in inserts / edges / cores / sidewalls / glue / resin/ wood types / base material etc here.
We totally switched to FSC certified wood cores last season already. We are staying away from full UV-lacquer, in order to minimize solvents – therefore all boards will have a silk-matt finnish, except our playful allmountain boards where we have partial gloss finnish to add some porn for the eye. We will also be adding a multi-coloured sintered base material – for the pure visual joy. Antiphase is made in its GEN II, with a multilayered fiber-direction for even better absobrtion.
What about shapes? Anything new for 21/22? Does anything remain unexplored, or are there still advances to be made in shaping specifically?
See SOULY GRAIL and MORNIN GLORY.
What new items do you have that are specifically aimed at entry level? Has this increased/decreased due to COVID-19? Please also mention anything new that'll be aimed at the youth market.
Nope, nothing, sorry.
Prices: Which area of the market do you primarily cater to, price-wise? Have you revisited this after the uncertainty of this past winter?
With our TICKET and TICKET TWIN Amplid is stepping into a new price range below EUR 400.- for the first time. We'll see how that works. "Amplid for the smaller wallet."
Please tell us about the dominant visual themes in your 21/22 gear, including any interesting artist collabs you have lined up.
For the first time all board families have a very tight visual identification, you see after 5 seconds which model belongs to which category. FUTURE SHAPES are really sober, earthy, with an organic feel. CENTRIGUAL BOARDS are all matt, dark and stealth, but with lots of details when you look twice. The PLAYFULL ALLMOUNTAIN range has many details, hand sketches, transparencies onto the tech ingredients, partial matt-gloss-finnish – really rich, but elegant.
Park? Freeride? All-mountain?; where will your primary focus be in 21/22, and how much has that changed since 20/21?
Amplid is a Freeride brand. Obviously we have a few true twins, but we are aiming for the solid freerider.