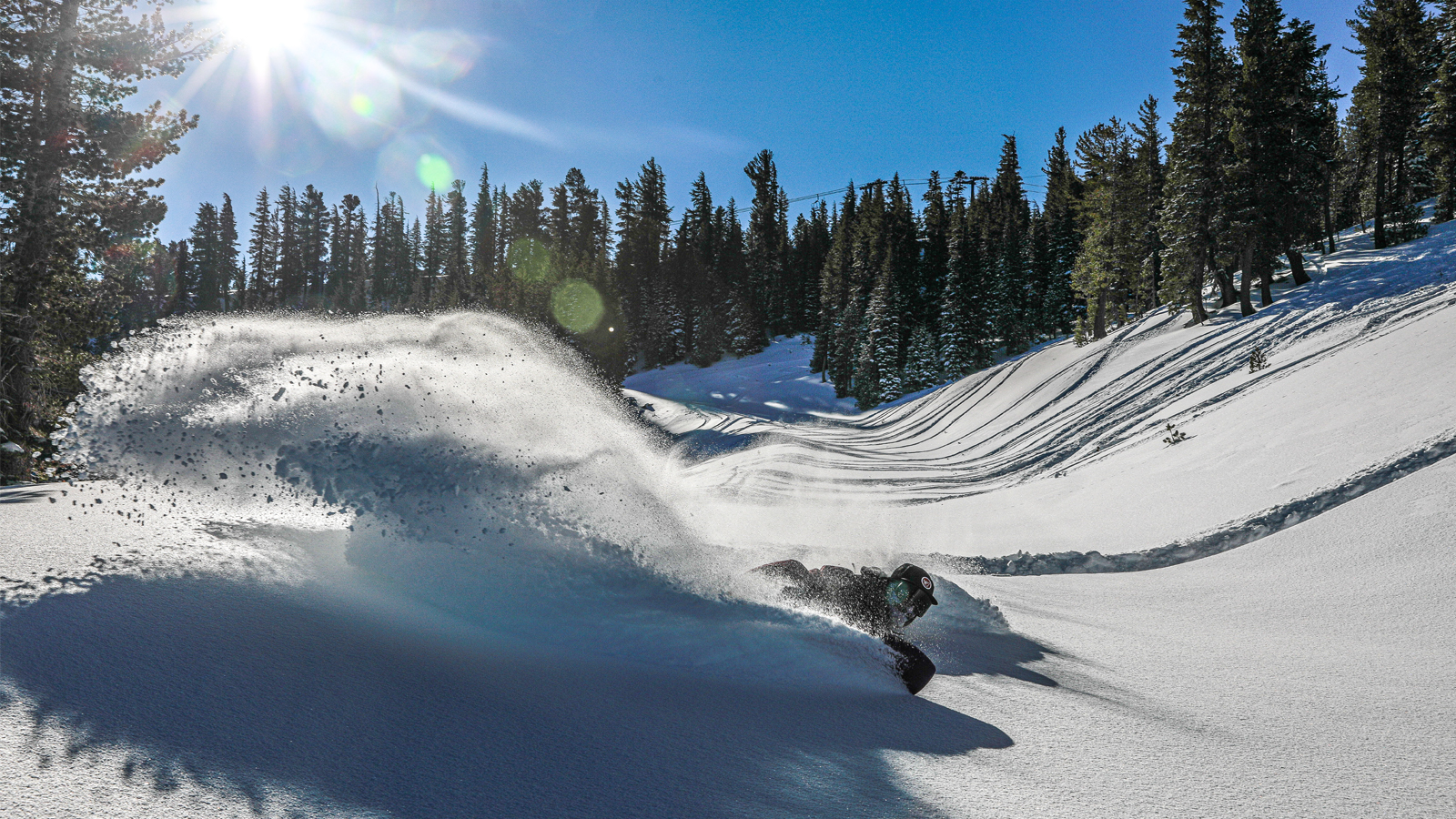 ELEVATED SURFCRAFT 21/22 Snowboards Preview
Retail Buyers Guide: Snowboards 21/22 Retail Buyer's Guide
Brand: Elevated Surfcraft
Interviewee: N/A
Please provide an overview of how 2021/22 is shaping up for your brand. Has COVID-19 affected your line? If so, please explain the changes you've made, and how you came to these decisions.
With COVID-19 shutdown last spring it put a wrench in our resort riding season but opened up an opportunity to fully test our first batch of 5'1 RedTail Hawk Splitboards. We launched a "Snowcial Distancing" campaign and put 30+ days on the skin track with no one else around, which was in its own form ideal.
The shutdown left us with about half our inventory unsold, which at first was worrisom, but as factory production times lagged – and the froth of getting outside this winter became a major reality – we launched our Pre-Orders on the hottets day of Summer in August including our previously sold out models along with 3 new models. Elevated is in such a track of progression with shapes that we were going to keep rolling with our directive regardless of the world stage.
Thankfully the mountains in North America are operating and Mammoth opened with enough of a base mid November. We have been greatfully carving up the groomers down south while the PNW and Rickies have been diving right into Pow.
There is still plenty of fear in resort shutdown so we have upped our production in our split models for both men and women.
We have continued with our small batch runs and aim to sell out this year locally and have a better idea on how to continue into the future.
How much of your new line (pre-COVID) is normally dedicated to new models and artwork, and how has this changed, percentage-wise, for 21/22?
Each year we aim to expand the line by a few models. Creating carbon and women's splits is a major priority along with a PNW specific 5'2 Whiskey Jack which is a blend of many of our templates along with the 5'7 Mega Fish for bigger riders and deeper days and the 4'0 Micro Grom for the 9-12yr old riders.
Our graphics and color scheme continues to get dialed in to establish our tone. Artist stepped up and created the micro logos for each model, but our intention is to hold the colors/graphics of each shape over the years.
If you will be carrying over a larger proportion of your products than normal, how do you hope this will be received by retailers?
We hope that having more inventory will allow us to place boards in shops that are becoming more interested in the Surf Style trend and establishing emo centers where customers and shop employees can test ride to have a better feeling of the concept before they purchase.
If you're pressing ahead with new items, what are the top three most important products of next year's line, and why? Please refer specifically to new products here, and not just new marketing stories.
5'4 Whiskey Jack – a blend of a variety of our templates shaped in collaboration with our main PNW rider for steep and deep pow / cascade concrete after testing each of our current lineup in those conditions. Being that our shapes are very specific to conditions, terrain and rider style- this board will act as the daily driver.
5'7 Mega Fish – inspired by a handful of Long (8ft+) twin surfboards, we stretched out the current Goldfish into a board for the bigger rider, a deep pow shape and a big board gun.
4'0 Micro Driver – for the grooms 9-12yr old who want to focus on carving and powder riding.
4'8 Minni Hawk Split– a variation of our super popular Minni Fish for the petite rider with the addition of a diamond tail to explore the backcountry along with the 5'1 RTH Split this year in a lightweight carbon construction.
After seasons of R&D with full camber we are over it and moving to a Posi Camber profile in many of our boards for suspension and jump under the front foot and flat to rock out the tail to more efficiently blend into turn shapes off the back foot.
Are you using any new materials in your hardware for 21/22? If so, what, and why? We're interested in anything new in inserts / edges / cores / sidewalls / glue / resin/ wood types / base material etc here.
Carbon Split Construction.
What about shapes? Anything new for 21/22? Does anything remain unexplored, or are there still advances to be made in shaping specifically?
Each year we add to the quiver- starting in the soaring and summer with R&D in surfboard designs on the coast. The Quiver is filling out with 13 shapes and will allow us to focus on these for the next year or so. But there is a few in the Shapers Stache awaiting further testing opportunities.
What new items do you have that are specifically aimed at entry level? Has this increased/decreased due to COVID-19? Please also mention anything new that'll be aimed at the youth market.
While Elevated shapes are not intended for beginners, the age of expertise is decreasing and an area like Mammoth has 100+ grooms between the age 9-12 who can carve hard and navigate powder often surpassing their parents. We are testing a batch locally this year and aim to build this groom community.
Prices: Which area of the market do you primarily cater to, price-wise? Have you revisited this after the uncertainty of this past winter?
Elevated aims in the $700-$900 range which is a bit higher than most in the general market but less than others in the specific market. We have a Surf Club program that caters to the economically challenged stokers and offer them boards at a discounted rate for participation in the club.
Please tell us about the dominant visual themes in your 21/22 gear, including any interesting artist collabs you have lined up.
The Graphics are based on surf aesthetic where the base color matches the sidewalls and the border on the topsheet. There are 3 tones including the nose and swoop deck patch along with the center stringer.
Topsheets are translucent to visually see the wood core and dimensions are in feet and inches as tradition is surf craft.
This season we worked with our rider artist to design the biomimicry animal logos that will bring forward the character if the shapes.
Park? Freeride? All-mountain? Where will your primary focus be in 21/22, and how much has that changed since 20/21?
Our focus remains the same in creating shapes that surf the mountain. The rest is up to the riders interpretation.