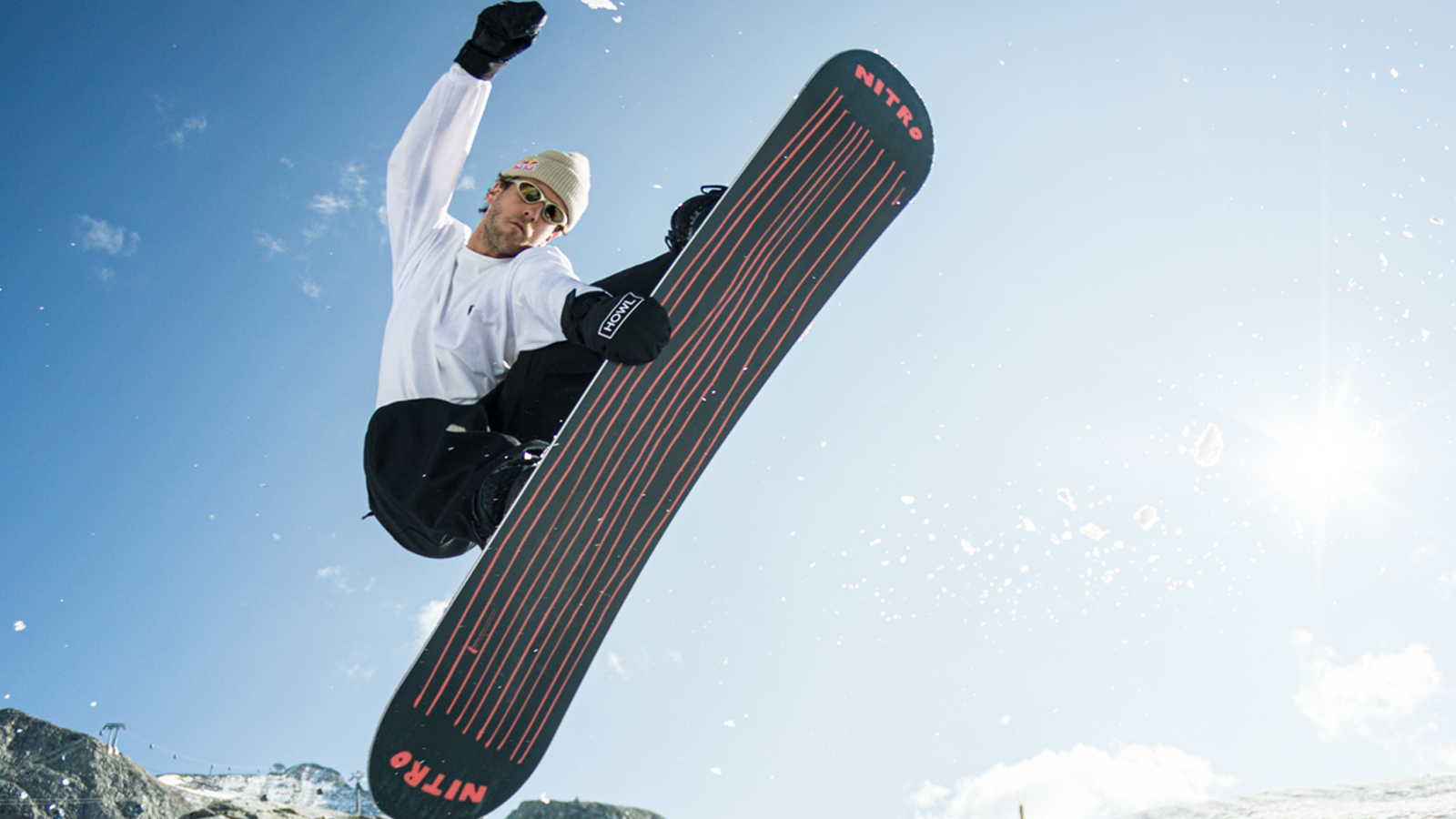 NITRO 21/22 Snowboards Preview
Retail Buyers Guide: Snowboards 21/22 Retail Buyer's Guide
Brand: Nitro
Interviewee: Tommy Delago, Founder / President
Please provide an overview of how 2021/22 is shaping up for your brand. Has COVID-19 affected your line? If so, please explain the changes you've made, and how you came to these decisions.
The effects of COVID-19 on our 21/22 board line have been relatively small. Most of the R&D had already been finished pre-travel restrictions and over the years, we have developed a very effective system to do our graphics development without being at the factory. Still, some technical developments were postponed if we could not be there in person to finish them.
How much of your new line (pre-COVID) is normally dedicated to new models and artwork, and how has this changed, percentage-wise, for 21/22?
We typically redesign, replace or exchange about 25% of our models and shapes. Technical upgrades to constructions and materials not counted. For the 22/23 line, we're at about 15% of new models and shapes, some more intricate developments had to take a backseat until 22/23.
For graphics, we typically only carry over the art of our boys/ girls kids boards, the Ripper and the Spirit, for 2 seasons alternately. Interestingly, we had already identified the graphics of a few extra models in the line to possibly be carried forward, so the decision was easy to make once we saw we would run into time and travel restrictions. The models concerned are geared towards less trend-driven consumers, like all-mountain carving boards and parts of our splitboard line.
If you will be carrying over a larger proportion of your products than normal, how do you hope this will be received by retailers?
First reactions of Distributors and retailers are positive. They like the additional planning safety with carryovers, but also see and appreciate the investment in new shapes, technology and cosmetics.
If you're pressing ahead with new items, what are the top three most important products of next year's line, and why? Please refer specifically to new products here, and not just new marketing stories.
The new Team Pro is a technically upgraded but optically cleaner version of our popular Team model. It is driven by the growing number of team riders that are using this board and who have requested the upgrade to our fastest base and more pop through the addition of our Diamond bands.
The new Optisym was inspired by all those snowboarders who enjoy turning everything, even a groomed run, into a playground, switching from airtime tricks to flat ground tricks within seconds. This snowboarding style is probably the most relatable and achievable freestyle snowboarding – which is why we decided to make a board for the flatlands – the Optisym.
And as always, the Quiver Line has received important updates with the entry of a split version of the Slash – a wider and shorter shape than other splitboards – as well as a completely redesigned Pow.  The new Pow is slightly narrower, making it more versatile for a wider range of riders and boot sizes.
Are you using any new materials in your hardware for 21/22? If so, what, and why? We're interested in anything new in inserts / edges / cores / sidewalls / glue / resin/ wood types / base material etc here.
The new Optisym is equipped with a brand new heelside core technology, called the Powerwall, which provides more durability and strength to the heel sidewall and more agility when on your heel edge, something unique to the asymmetrical snowboard shape philosophy.
What about shapes? Anything new for 21/22? Does anything remain unexplored, or are there still advances to be made in shaping specifically?
With a line as diverse as ours, most relevant shapes are covered. The focus is currently shifting to widths as a result of average boot sizes sold and a change in riding styles: Some boards get a bit wider (like the Highlander and Future team) to create extra board real estate and reduce toe/heel drag when carving.
What new items do you have that are specifically aimed at entry level? Has this increased/decreased due to COVID-19? Please also mention anything new that'll be aimed at the youth market.
Our entry level offering is very well rounded and does not see any technical changes for 21/22. In the youth segment, we are constantly updating board widths due to increased average foot size and have now added a new and wider 151 Future Team to the line.
Prices: Which area of the market do you primarily cater to, price-wise? Have you revisited this after the uncertainty of this past winter?
We're essentially covering all price points with the exception of the real low end. Overall, out pricing has and will not change.
Please tell us about the dominant visual themes in your 21/22 gear, including any interesting artist collabs you have lined up.
Our ongoing collab with Volcom on the Beast model has been extended to its women's equivalent, the Beauty.
A new Collab has been done with German (Skateboard) designer Fabian Fuchs, who has contributed graphics for the T1.
Last but not least, we have created a "Drink Sexy" version of our new Optisym model with our Swiss rider Lucas Baume, a.k.a. Yung Doli
Park? Freeride? All-mountain?; where will your primary focus be in 21/22, and how much has that changed since 20/21?
Still covering all bases and striving for the Ultimate Diversity.