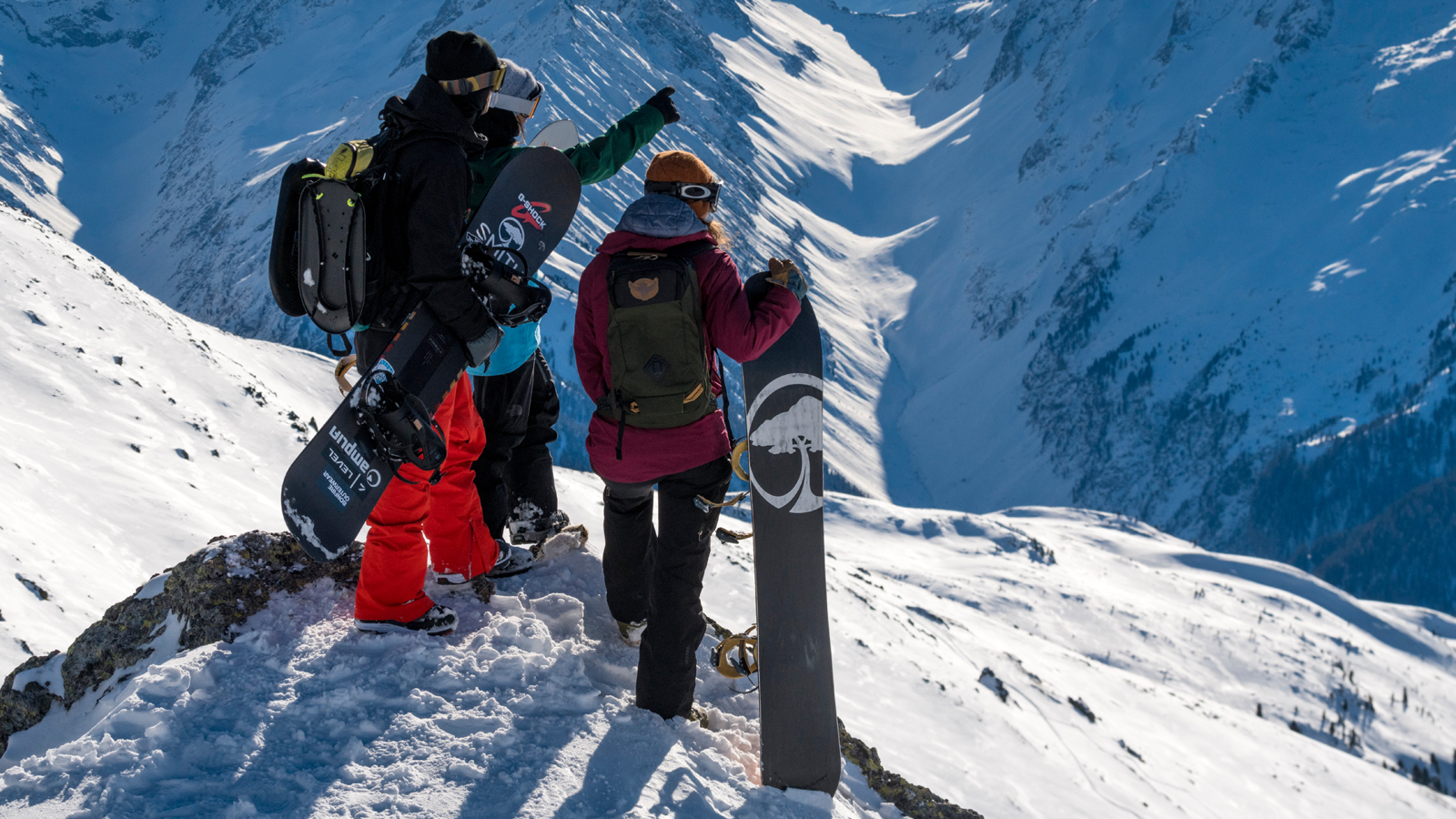 ARBOR 21/22 Snowboards Preview
Retail Buyers Guide: Snowboards 21/22 Retail Buyer's Guide
Brand: Arbor
Interviewee: Chris Siebrecht, Sales and Marketing Europe
If you're pressing ahead with new items, what are the top three most important products of next year's line, and why? Please refer specifically to new products here, and not just new marketing stories.
Bryan Iguchi Pro: The Bryan Iguchi Pro has developed into one of the most important models in the Arbor line ever since it was introduced. We are really excited that this model is receiving a major update for the 21/22 season by using Arbor's Rise Above Plastics (R.A.P.) technology on this model. This technology suits Arbor's overall design philosophy really well as it eliminates the use of plastics and fiberglass in the topsheet. In addition to that it makes the board lighter and even more responsive which makes the Bryan Iguchi Pro model a true performer in the backcountry and in the resort. All in all this is a really amazing and performance orientated board for any circumstance.
Formula: The Formula is probably one of the most underrated boards in the Arbor range. Though it has always been one of our best sellers and therefore a really important model in the Arbor line, it is often mistaken as being an entry level and not very performance-oriented board for beginners and intermediates. Even though this model works really well for beginner and intermediate riders, we have always stressed that this board also works extremely well for advanced and expert riders. Just ask our team rider Mario Wanger who uses this model anywhere from backcountry freestyle action to ripping at Penken Park in Mayrhofen. The timeless spoon shaped tips, combined with Arbor's mountain twin design and the softer to medium flex make this board a true ride-it-all, do-it-all board that will suit anyone who is looking for the perfect combination of performance and effortless handling. To make this model even more attractive to any rider Arbor will be upgrading the base from extruded to a true sintered base for the 21/22 season. We believe this makes the Formula, which is available in Camber and Rocker System, one of the best performing boards at this price point. 
Veda R.A.P.: The Veda was introduced to the Arbor Line last year. The board was designed with Marie-France Roy and it is her first ever pro model, which is quite hard to believe since she has been such an influential rider for such a long time now. The directional camber freeride design Veda was very well received by retailers and riders last year so it was time to even step it up a notch by upgrading this model to Arbor's R.A.P. technology which makes the board even lighter, stronger and more responsive. This board is definitely one of the highlights of the 21/22 line because it is an expansion of Arbor's women's line by a type of board that Arb or hadn't offered to female riders in the past.
Are you using any new materials in your hardware for 21/22? If so, what, and why? We're interested in anything new in inserts / edges / cores / sidewalls / glue / resin/ wood types / base material etc here.
Since day 1 it has been the Arbor mission to be a true boardsports brand that is built on the principles of sustainability and acknowledges the responsibility that manufacturers have in regards the preservation of our beloved playground, the environment. Since the brand was founded all of the wood and bamboo materials have been acquired from renewable, sustainably operated sources.
The signature wood and bamboo power plies become a structural part of each board. Their natural fibers enhance pop and durability, while reducing the reliance on manmade fiberglass, which is not biodegradable.  Every Arbor snowboard is built with super sap resin; an amazing alternative that relies heavily on plant based raw materials to replace petroleum, delivering a 40% carbon footprint reduction. Arbor will always use the best components possible.
All edges are made from 90% recycled steel; topsheets are made from bio-based nylon; and Arbor tunes every board with a more sustainable non-fluoro wax. Next to that the sidewalls come from recycled materials wherever possible, all cores are FSC® Certified and Arbor uses the flip flop method for all die cut bases to make sure that the base materials are being used to almost 100% and no waste if left behind. 
What about shapes? Anything new for 21/22? Does anything remain unexplored, or are there still advances to be made in shaping specifically?
Arbor is a brand that has stuck to shapes that work really well for a long time on the one side, while always trying to explore new shaping possibilities on the other side. Models like the Zygote Twin, the Clovis, the Terrapin or the Veda show this pretty well. For the 21/22 season Arbor will continue on this path and will be introducing the "Single" as a descendant of the Cask.
The "Single" features a highly tapered, pintail design, which provides the tracking and stability of a single fin surfboard. The tail creates the perfect angle of approach for the deepest days, and added stability when pushing through the biggest pow turns. Arbor uses the Thunderhead Tip design to add surface area for buoyancy, with notches that channel snow around this wider shape. The Pow Fenders make turning in deep snow easier, while Grip Tech makes the Single hold an amazing edge.
What new items do you have that are specifically aimed at entry level? Has this increased/decreased due to COVID-19? Please also mention anything new that'll be aimed at the youth market.
We believe Arbor has one of the strongest offerings in the entry level price range with our models Foundation, Ethos, the Formula Rocker and Camber and the Poparazzi Rocker and Camber. These models are our entry level boards when it comes to price. However, these boards aren't just beginner boards. In fact all of these models reflect a really good choice for beginner and intermediate riders, however, they are also really good choices for advanced to expert riders who are looking for fun, more forgiving, yet performance driven rides. Especially the Formula and Poparazzi models, which are being upgraded to true sintered bases, are real performance boards at this price point. We believe Arbor offers some of the best value in this price range with these models.
For the youth market, we will be offering the so called Cheater next year. The Cheater offers the exact ingredients and performance that our adult models Foundation and Ethos offer, but at a more youth friendly, affordable price. The name Cheater was chosen, because Arbor's proprietary System Rocker technology makes the learning process that much easier and will enable young shredders to make progress in no time.
Prices: Which area of the market do you primarily cater to, price-wise? Have you revisited this after the uncertainty of this past winter?
Arbor is traditionally really strong in the mid prices segment up to 600,00€ with really successful models like our best seller Element or the relatively new models Shiloh and Crosscut which we have been offering for a few seasons now. However, we also see really strong sales numbers on the high end with the Bryan Iguchi Pro for example and on the lower end with our strong models Formula Rocker or Camber or the newly designed freestyle weapon Draft. So all in all Arbor is really strong in the mid-priced segment with a strong offering above and below that so that a retailer always has the option to offer their clients the right model that will suit their budgets as well as their riding style.
Please tell us about the dominant visual themes in your 21/22 gear, including any interesting artist collabs you have lined up.
Arbor has been known for its artist collaborations for many years now. For the 21/22 there are amazing collaboration lined up again. On the success model Shiloh Arbor has collaborated with the one and only Aaron James Draplin again, who is famous for numerous designs in the snowboarding and action sports world and beyond that. Next to that Arbor teamed up with the Canadian tattoo artist Hillary Jane (Insta: @hillaryjanetattoos) who reveals deep colors within organic psychedelia on the 21/22 Cadence.
On the carry over model Annex you'll find a piece of Bryan Iguchi's "Art of Erosion" exhibition on the base. For the rest of the line the very talented art department at the Arbor HQ in Venice was responsible. The Art Department is a consortium of L.A. based designers that collectively showcase a wide breadth of work, spanning from lettering and illustration to new, and mixed media. They tastefully interweave traditional and experimental technique across the diverse wood canvases that render Arbor Snowboards unique blend of modern design and timeless, natural look and feel. For more information about the Arbor Collective Art Department:
ERIC WAETZIG @hardworthdesign
TONY SAFRAN @tony_safran
AMY MONTALDO @amy_montaldo
Park? Freeride? All-mountain?; where will your primary focus be in 21/22, and how much has that changed since 20/21?
The 21/22 Arbor Snowboards line is once again a good mix of models that suit any possible riding style. From great all mountain models like Element or Formula, to true freestyle performance boards like Draft, the Westmark Series or the Relapse, all the way up to big mountain twins and directional guns, like the Bryan Iguchi Pro, the Annex, the Clovis or the Veda, Arbor offers the full range. We believe that with Arbor, retailers buy into a brand that will offer the right boards for any type of snowboarder. From the beginner who freshly fell in love with snowboarding, via the park rats and freestyle driven riders, who are looking to adapt their freestyle riding to any terrain, to the truly freeride and big mountain inspired veteran, Arbor will offer the right board for anyone who seeks high quality snowboards with great designs.