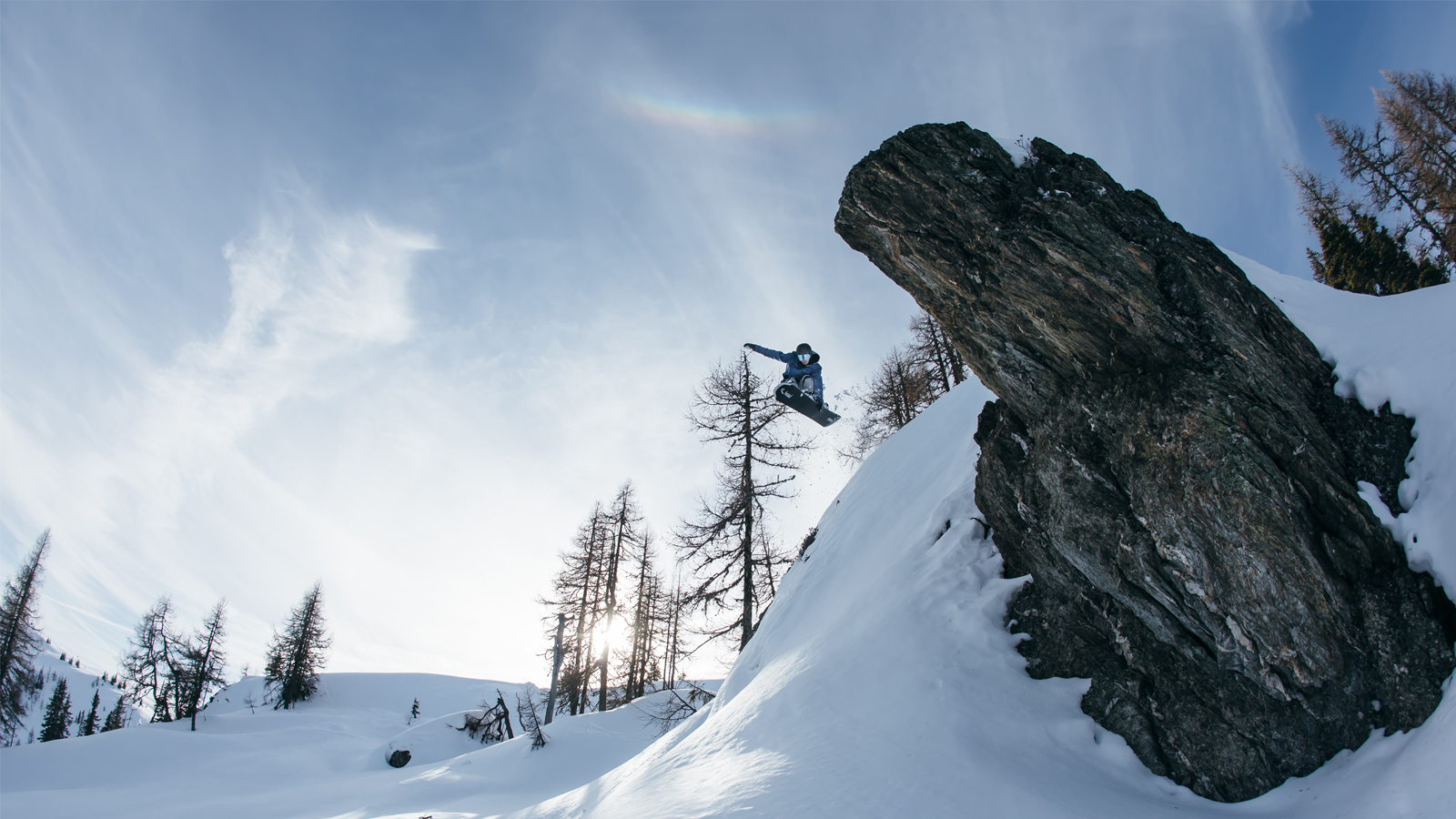 HEAD 21/22 Snowboards Preview
Retail Buyers Guide: Snowboards 21/22 Retail Buyer's Guide
Brand: Head
Interviewee: Katharina Acham, Jr. Marketing Manager
Please provide an overview of how 2021/22 is shaping up for your brand. Has COVID-19 affected your line? If so, please explain the changes you've made, and how you came to these decisions.
As the line development was already close to being finalized before the COVID pandemic, the effect on the 21/22 set up is minor. Also, we have had no delay with our production, we're able to deliver samples in time and have a great and strong line for the 21/22 season.
How much of your new line (pre-COVID) is normally dedicated to new models and artwork, and how has this changed, percentage-wise, for 21/22?
HEAD Snowboards has been following a clear carry over / new models strategy for some years already, with basically a NOS program. This has helped retailers in the past years in terms of forwarding planning and risk management.

For 21/22, there are no major effects on the line which are a result of COVID 19. For the 22/23 setup, we are in contact with our global market responsible and key retailers, to develop and deliver a setup which follows the according requests.
If you will be carrying over a larger proportion of your products than normal, how do you hope this will be received by retailers?
We have been carrying over a certain percentage of some product line already; retail now is partially requesting a higher percentage – we have to have a close look at the outcome of this season and make this decision together with our partners. At the end of the day, we are all in the same boat, so let's check what winter brings & how the final requests/decisions will look like.
We are close to the markets and have a quick and flexible decision-making process, which allows us to react to changing market demands in an agile way.
If you're pressing ahead with new items, what are the top three most important products of next year's line, and why? Please refer specifically to new products here, and not just new marketing stories.
Lightweight products help the rider to enjoy himself longer on snow. Therefore we extended our lightweight board series in season 21/22 by using lightweight wood core and high-tech compounds like Hexagonal Core or Graphene. Ahead of our brand new model e-PULSE LYT, a rather stiff all- mountain board with excellent carving performance, which is as the name indicates super light in weight but remains its stability and control.
This board features the world's only electronic snowboard dampening system EMC. EMC provides increased stability, more control, and supports a smooth ride. Talking about EMC I have to mention our e-INSTINCT LYT board. The INSTINCT is one of our bestsellers in the line for several seasons. Reason enough to make it even better in season 21/22. Therefore we integrated LYT Tech and EMC technology in that board as well, besides many other great features, like our protective Framewall.
Team riders appreciate that board when it comes to kicker sessions, as it feels so smooth when riding fast and gives them enhanced control and response. Last but not least I'd like to mention the all-new POWERHOUSE LYT board.
This model is a fun all-mountain cruiser, perfect for cruising all terrain and conditions the mountain has to offer. With its sintered based you are the first down in the valley. The hybrid camber construction is highly reliable in any conditions. Lightweight Hexagonal Core in the board's tip makes it agile and assures a smooth ride through choppy terrains.
Are you using any new materials in your hardware for 21/22? If so, what, and why? We're interested in anything new in inserts / edges / cores / sidewalls / glue / resin/ wood types / base material etc here.
Lighter boards are the name of the game in 21/22. We are using a new lightweight wood core design with poplar wood. This weight reduction transfers into boards that are light, yet long- lasting and full of power.

Lighter boards are also reached as some parts of the wood core are replaced with Hexagonal Core material, that allows a board to weigh less, but maintain its core strength at the same time. It is arranged zonally in the construction of the boards depending on the board's field of application.
Another very interesting material we are using for some of our boards 21/22 is Graphene. Graphene is a 2D material that even when an atom thick is one of the strongest and lightest materials on earth. Used zonally in a board it magnifies a board's positive characteristics. Graphene fibers are much stiffer, at a fraction of weight compared to carbon.
Besides LYT Tech we introduce EMC technology in 21/22. Vibrations while riding reduce the board's edge grip and therefore decrease the power transmission and control.
Therefore we integrate a piezo electric element in the board's construction. This element is triggered by the kinectic energy that occurs of the vibrations while riding the board. EMC uses this kinetic energy and activates the circuit and dampens excessive vibrations with the implemented Graphene conductor, resulting in increased stability, more control and a smooth riding performance.
What about shapes? Anything new for 21/22? Does anything remain unexplored, or are there still advances to be made in shaping specifically?
There will be a new cruiser shape available, which you can find in the e-PULSE LYT and POWERHOUSE LYT models.
What new items do you have that are specifically aimed at entry level? Has this increased/decreased due to COVID-19? Please also mention anything new that'll be aimed at the youth market.
We updated our very popular beginner boards TRUE and PRIDE (WMN) by giving them a hybrid camber construction. The TRUE 2.0/ PRIDE 2.0 are solid platforms of snowboarding fun and make the trip from linking turns to dialing spins a breeze. Their new construction is the perfect mix between camber and rocker, playful and forgiving when going slow – reliable when going fast. They are the right boards for progressing your riding skills.
The next generation is very important to us that's why we bring kids on snow and invest in the future of snowboarding with our Futureheads program. Besides our youth development program, we also develop products matching kid's needs. From boards for the smallest riders out there, with a forgiving rocker construction to our DEFY YOUTH, a kid's freestyle board with a hybrid camber construction – a master draughtsman of the park and beyond. This mid-wide, directional twin shaped board delivers plenty of pop, power, and control enabling the next generation to not only dominate the park but also other terrains where a freestyler likes to roam. Well tested and highly recommended by our Futureheads team riders!
Prices: Which area of the market do you primarily cater to, price-wise? Have you revisited this after the uncertainty of this past winter?
HEAD is traditionally strong on entry-level price points; in the last two years, we experience a shift towards upper price points – in all categories. Therefore we extended our line and developed new boards with new technologies and features serving this target group.
Please tell us about the dominant visual themes in your 21/22 gear, including any interesting artist collabs you have lined up.
The interplay of matt and shiny surfaces and lines in combination with perfectly matching color themes are dominant for our boards. Simple, modern, and stylish board designs stand for HEAD snowboards. We have found our direction; staying true to our DNA we will bring a balanced line to the market in season 21/22.
Park? Freeride? All-mountain? Where will your primary focus be in 21/22, and how much has that changed since 20/21?
Traditional carving on the freshly groomed slopes and cruising in the backcountry is what people love about snowboarding, besides freestyle. That's why we focused on all-mountain boards that allow the rider both – edge hold when it's needed or enough float and a surfy feeling when in the backcountry.