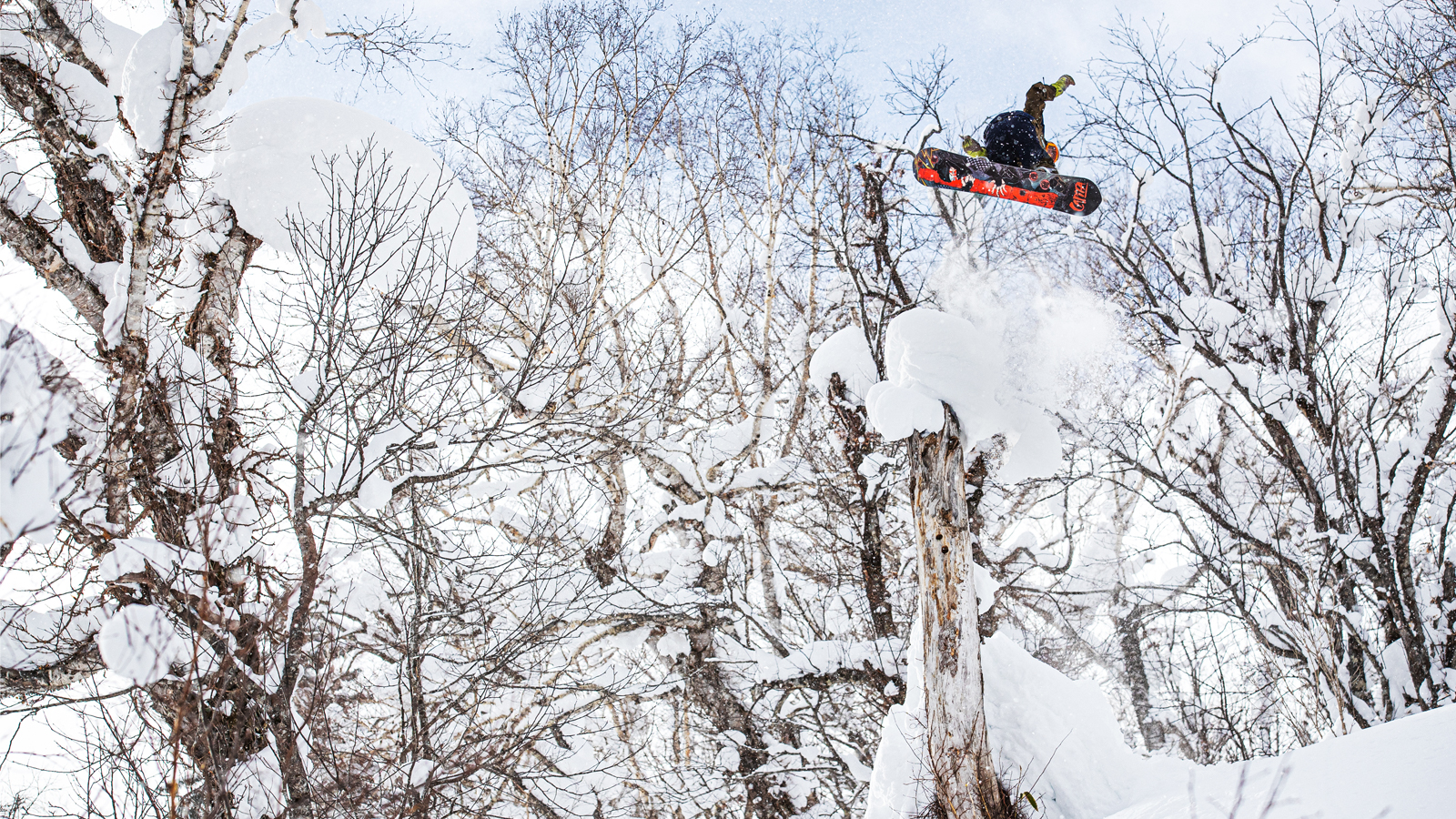 CAPiTA 21/22 Snowboards Preview
Retail Buyers Guide: Snowboards 21/22 Retail Buyer's Guide
Brand: Capita
Interviewee: Mark Dangler, Marketing Manager
Please provide an overview of how 2021/22 is shaping up for your brand. Has COVID-19 affected your line? If so, please explain the changes you've made, and how you came to these decisions.
Our approach is to offer a new and exciting collection for 2021/22. We're adding onto strong models like The Mercury with the introduction of wides and an all new Mega Mercury series. We're introducing core, additive and design updates to other models like The Indoor Survival and visually we have one of our most compelling collections ever.
How much of your new line (pre-COVID) is normally dedicated to new models and artwork, and how has this changed, percentage-wise, for 21/22?
Typically 100% of our line is dedicated to new models and artwork. While COVID is making many consider how to move forward with their lines we are continuing with our goal to present a new and compelling line up for 21/22. The one model that will carry over is the Neo Slasher splitboard.
If you will be carrying over a larger proportion of your products than normal, how do you hope this will be received by retailers?
We are only carrying over one model, The Neo Slasher splitboard.
If you're pressing ahead with new items, what are the top three most important products of next year's line, and why? Please refer specifically to new products here, and not just new marketing stories.
Mega Merc – This is adding onto the success of one of our most sought after models, The Mercury. The Mercury has been winning over fans around the world for it's all mountain performance and now The Mega Merc presents a supercharged version, using the highest end components and design techniques available at The CAPiTA Mothership.
Indoor Survival – A CAPiTA classic, The Indoor Survival has been redsigned to accommodate a larger range of riders by making the chassis wider and introducing a direction twin design. The series has also been completely upgraded inside with a new P2 Superlight Core, new Titanal Centerline Booster and a new fiberglass configuration.
Pathfinder – New series which is available in both camber and reverse camber options.
Are you using any new materials in your hardware for 21/22? If so, what, and why? We're interested in anything new in inserts / edges / cores / sidewalls / glue / resin/ wood types / base material etc here.
Navigator series using INLAID CORK DAMPENERS. These cork strips are laid into the topsheet reducing chatter on the nose to help you blast through pow and choppy snow at high speed with increased confidence.
Mega Merc – FSC Certified 3D Thermopolymer Starship Core
MEGACARBON Array – Mega-wide carbon tape on both top and bottom of woodcore = four times the power and response of previous carbon additives.

MEGALITE SKIN TOPSHEET – Super thin yet durable matte lamina for 60% weight reduction over our regular topsheets.
What new items do you have that are specifically aimed at entry level? Has this increased/decreased due to COVID-19? Please also mention anything new that'll be aimed at the youth market.
The Pathfinder series is a new approach to an entry priced snowboard with incredible performance. This series is available in both reverse and regular camber options.
Prices: Which area of the market do you primarily cater to, price-wise? Have you revisited this after the uncertainty of this past winter?
Our biggest price point by volume is $450 – $500. Although we are seeing nice growth in the $550 range with series like The Mercury and the $650 range with recent seasons introduction of the SUPER DOA series and this seasons introduction of The Mega Merc.
Please tell us about the dominant visual themes in your 21/22 gear, including any interesting artist collabs you have lined up.
"You and I are the force for transformation in the world. We are the consciousness that will define the nature of the reality we are moving into." 21/22 is all about Cosmic Vibration Maniupulation.
Park? Freeride? All-mountain?; where will your primary focus be in 21/22, and how much has that changed since 20/21?
Similar to 20/21, again in 21/22 we've seen a lot of interest in boards designed for all mountain and resort riding.