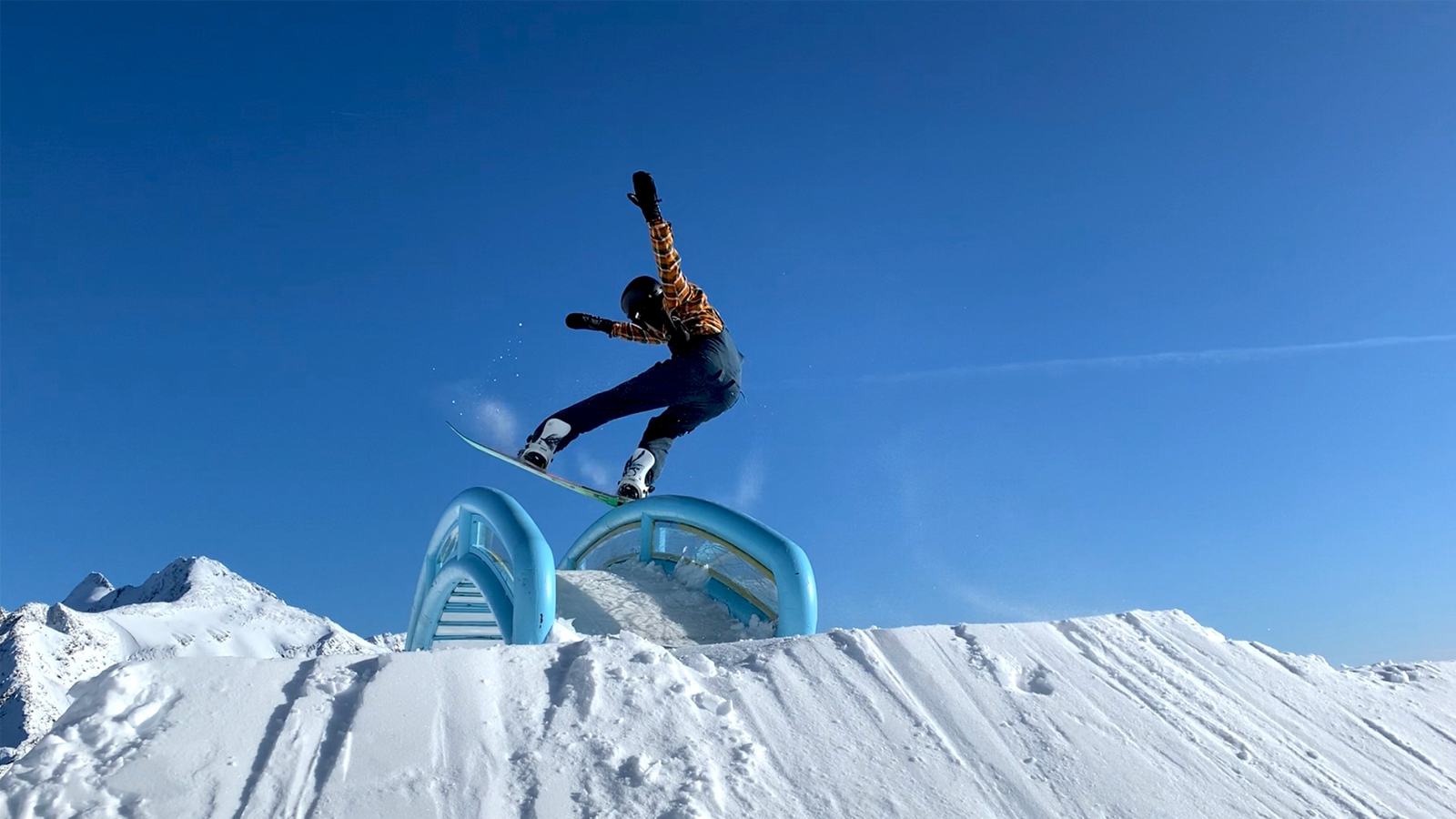 YUNIKA 21/22 Snowboards Preview
Retail Buyers Guide: Snowboards 21/22 Retail Buyer's Guide
Brand: Yunika
Interviewee: Jean-Marie Thil, Founder
Please provide an overview of how 2021/22 is shaping up for your brand. Has COVID-19 affected your line? If so, please explain the changes you've made, and how you came to these decisions.
The overview of the 2021/22 isn't changing much since our collection has 3-year Carry-Over products. Very welcoming for shops with the COVID-19 situation. They can really enjoy the deal but more importantly, it releases some anxiety and time pressure from the lifespan of the product.
The situation at the moment is extremely challenging and we haven't fully seen the impact yet and change it will create over the next few winters, but we remain optimistic. Building some long-term relationship with key retailers is more than ever the quintessence of our global future.
How much of your new line (pre-COVID) is normally dedicated to new models and artwork, and how has this changed, percentage-wise, for 21/22?
As we said earlier, a collection with us is 3 years long and we are in the middle of it. The only exception to this rule for us is if the product doesn't get any traction from the customer, we remove it and add another one, meanwhile, keeping our prices and availability consistent for the retailer's support.
If you will be carrying over a larger proportion of your products than normal, how do you hope this will be received by retailers?
Based on those 3 years collection lifespan, retailers are quite happy to get a product they can sell at full price for longer period than 3 months. Based on those uncertain times and unprecedent challenges, the safer they can go with, is and will be the new and redefined motto for a while. Not to forget that we always work hand in hand with our retailers and without them nor without us, we, as a whole cannot succeed. We might have to offer new trade ways, or different deals in order to secure both side of the industry future.
Are you using any new materials in your hardware for 21/22? If so, what, and why? We're interested in anything new in inserts / edges / cores / sidewalls / glue / resin/ wood types / base material etc here.
Every now and then, we are improving on our construction methods and materials used in order to create a more durable and sustainable product. We build all our boards with the best ingredients possible every year to deliver to the shops and our customers an awesome and "YUNIK" product.
Cutting on toxic glossy or matte topcoats by using water-based coats only and when needed as well as lacquer-free traditional topsheet material. We replaced traditional printing processes and inks by solvent-free, water-based inks and direct digital printing, Flip Flop base materials, Extra row of inserts for micro adjustability, Full FSC©-certified wood cores with bent bamboo rods, natural fiber, flax pads, no VOC's epoxy, PU sidewalls as well as bamboo sidewalls, etc.
What about shapes? Anything new for 21/22? Does anything remain unexplored, or are there still advances to be made in shaping specifically?
Well, with what has been mentioned previously, we have 2 NEW shapes spread across 3 boards for next year. Year after year, we make some discovery within the industry to push each other to do better. With the help of technology advancements, 3D software, machines and new materials, we push the unexplored every now and then in shaping. However, it is more in designing on PC than "shaping" to be fair; we're not surf shapers doing it by hands, so let's be humble towards them. It is all done with CNC machining where the manufacturing process is controlled by computers on how the parts will be made. Then and only then, we combine the materials together, by hands.
What new items do you have that are specifically aimed at entry level? Has this increased/decreased due to COVID-19? Please also mention anything new that'll be aimed at the youth market.
We are in the process of looking at reducing the entire price point of our products across the entire collection offering the same quality for less money to consumers by using different methods or technologies. That being said, it isn't easy at all when you want to keep the same quality but we are working on it, so stay tuned!
Prices: Which area of the market do you primarily cater to, price-wise? Have you revisited this after the uncertainty of this past winter?
Since our collections are running for 3 winters, we had to go ahead accordingly with our boards to support retailers, sales, ongoing stock avoiding confusion towards end users with drastic or sudden change.
Please tell us about the dominant visual themes in your 21/22 gear, including any interesting artist collabs you have lined up.
Minimalistic and amazing "sexy" designs for the 21/22 collection. We will be able to please a broader audience with bold and racy artwork!
Our strategy has always been, to put artwork on snowboards made by artists from all around the world instead of making snowboard graphics. And it will always stay like that!
Park? Freeride? All-mountain? Where will your primary focus be in 21/22, and how much has that changed since 20/21?
We have a good collection variety in order to satisfy whatever might be your choice of poison. We focused this year on Pow oriented versatile decks. Powder specific shape for the LEAF and an All-mountain/freeride carving series with the ELIAS RC and last but not least, the EVE which is a twin freestyle board, ideal for the rider who wants to up his game from the park to the backcountry.