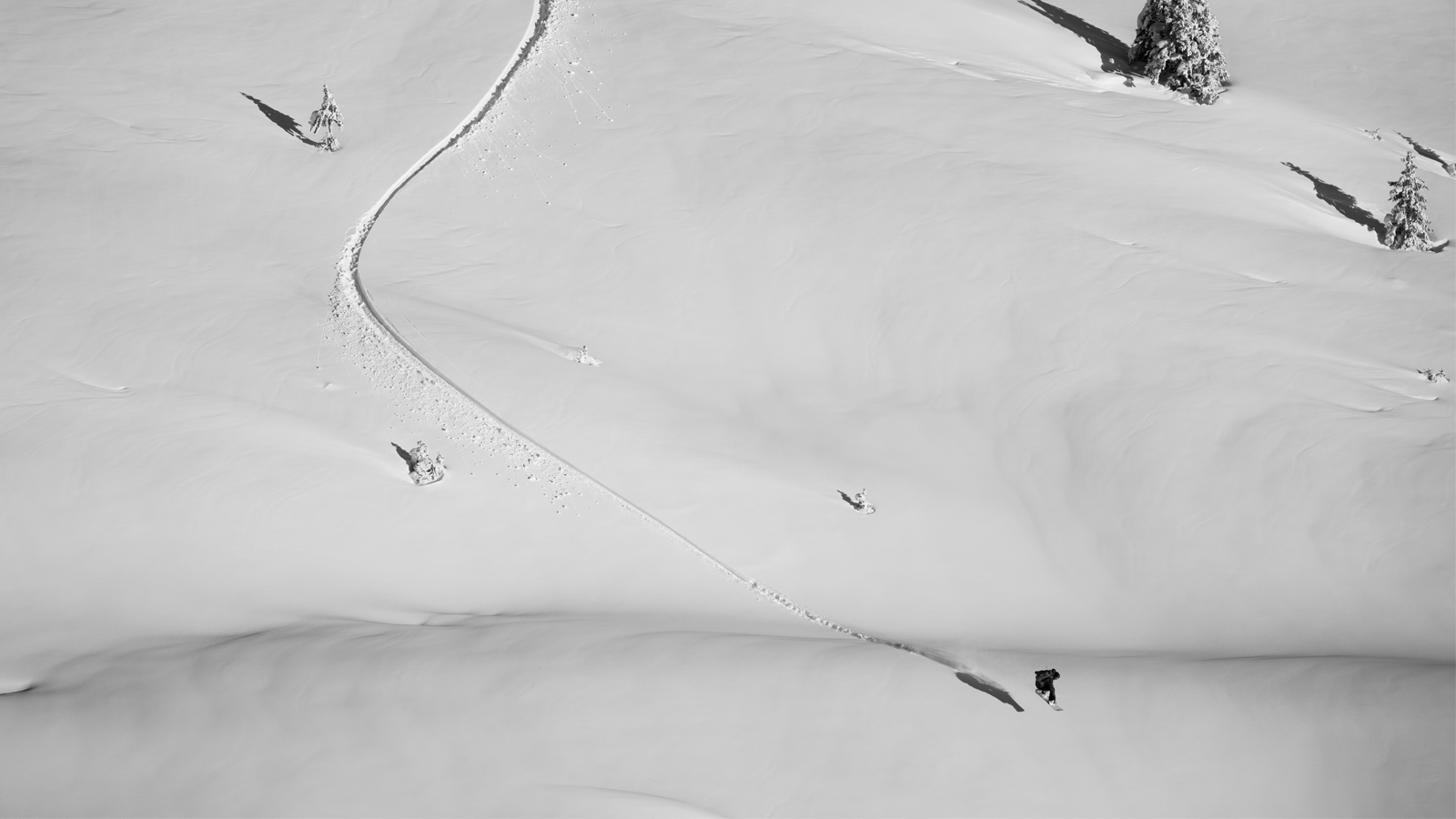 SALOMON 21/22 Snowboards Preview
Retail Buyers Guide: Snowboards 21/22 Retail Buyer's Guide
Brand: Salomon
Interviewee: Baptiste Chaussignand, Product Marketing Manager
Please provide an overview of how 2021/22 is shaping up for your brand. Has COVID-19 affected your line? If so, please explain the changes you've made, and how you came to these decisions.
The pandemic situation mixed with difficult snow conditions in some areas pushed us to review some of our projects.
But all the development and design teams have been heavily working on refreshing the board, boot, binding graphics and colors. We really wanted to offer and bring to the market a fresh and positive snowboard line. Positivity was the main focus here.
At Salomon we have the chance to have all the product creation expertise internally. This was a great asset to finalize the work that have been engaged before the crisis.
How much of your new line (pre-COVID) is normally dedicated to new models and artwork, and how has this changed, percentage-wise, for 21/22?
Usually, it is 80%. We usually carry over Split boards, Grom boards, and rental boards.
For FW21/22 we keep the same % of carry overs. Most of our product plans were locked before the crisis really started. So, we are bringing to the market a refreshed board line with some really sick graphics!
If you will be carrying over a larger proportion of your products than normal, how do you hope this will be received by retailers?
We decided to not offer many carry over from FW20 to FW21 because when the pandemic came out, most of the snowboard products were already discounted.
So, our vision is to look forward, and think about the next 2 selling seasons. The goal is to offer more carry overs in order to reduce risk for the retailers and e-tailers.
If you're pressing ahead with new items, what are the top three most important products of next year's line, and why? Please refer specifically to new products here, and not just new marketing stories.
This season Wolle Nyvelt has been collaborating with Louif Paradis to design a new HILLSIDE shape. The HPS – Louif Paradis is an all-mountain machine which mixes the precision of jib riding and the riding abilities of a true powder board. Louif riding style evolving to natural powder jib lines. This is the essence of this new board.
In terms of construction, we apply our ABC wrapper technology (bamboo wood grain to reduce by 40% the volume of fiber glass), popster core, and a full black base for best-in-class glide.
We also updated our Junior board program. We are introducing a Sleepwalker Grom. The perfect choice for the young rider looking for a playful board to learn new trick and perfect his style like Tommy Gesme.
Beside this, we introduce the Oh Yeah Grom. Same concept here. Playful, ultra-fun and very affordable youth freestyle board.
Finally, we are cooking some Hillside surprises for next season.
Are you using any new materials in your hardware for 21/22? If so, what, and why? We're interested in anything new in inserts / edges / cores / sidewalls / glue / resin/ wood types / base material etc here.
We got FSC certification for all our wood cores!
All our packaging is also FSC certified and we continue to reduce single plastics.
At Salomon we have a sustainability program with pretty huge objectives to tackle by 2025. Every season we make steps forward and there is way more to come!
What about shapes? Anything new for 21/22? Does anything remain unexplored, or are there still advances to be made in shaping specifically?
The HPS – Louif Paradis explores a new concept. Mixing street style riding with powder riding. In the end you get a wider directional board with some ingredients from jib board like The Villain (sidecut, camber) to create an all mountain machine.
For sure there still some unexplored zones. Our vision is that classic style of shapes can be more spicy and fun to ride by using the latest technologies (cores, additives, side cuts, profiles etc.).
We aim to create timeless shapes with modern performances.
What new items do you have that are specifically aimed at entry level? Has this increased/decreased due to COVID-19? Please also mention anything new that'll be aimed at the youth market.
This year we clearly focus on renewing our entry price point boots. Our entry level board program is still very solid, so we decided to keep the same direction here.
We observe a slight decrease on this segment. Distribution is concentrating on specialty stores and e-tailers. And this year, with the crisis, we observe that consumer looking for entry level boards are not into renewing their gear. The uncertainty situation with resorts and lock down is the main reason here.
Prices: Which area of the market do you primarily cater to, price-wise? Have you revisited this after the uncertainty of this past winter?
Our main focus in between 450€ and 550€.
And we have NOT increased our board prices at all because of the crisis.
We are also pushing the split board segment (800€ – 900€) simply because consumers are looking for escaping the city even if resorts are closed.
Please tell us about the dominant visual themes in your 21/22 gear, including any interesting artist collabs you have lined up.
Our focus for FW21/22 was to create an 80% refreshed board line with a more compact aesthetic, a more positive feel and deeper / richer finish.
Our brand conveys the joy and excitement of snowboarding, through positive imagery, colors and thematic. Light-hearted graphics with brighter and vivid colors.
We also wanted to give some important messages through our board designs.
For example, we collaborated with German photographer Tom Hegen, who highlights the relationship between humans and nature. In this work, Tom largely focuses on landscapes that have been dramatically transformed by human intervention.
We also collaborated with Desiree Melancon to design the new Gypsy graphic. Here again, positivity and love between humans is the main topic.
Park? Freeride? All-mountain? Where will your primary focus be in 21/22, and how much has that changed since 20/21?
Our freestyle franchise boards remain our main focus. This year the Sleepwalker will be the star product with Tommy Gesme. He has been highly involved in the graphic creation process, and we believe the Sleepwalker is the perfect board for young rider looking for fun jib board with premium performance without breaking the bank!
I am definitely looking forward to next generations!