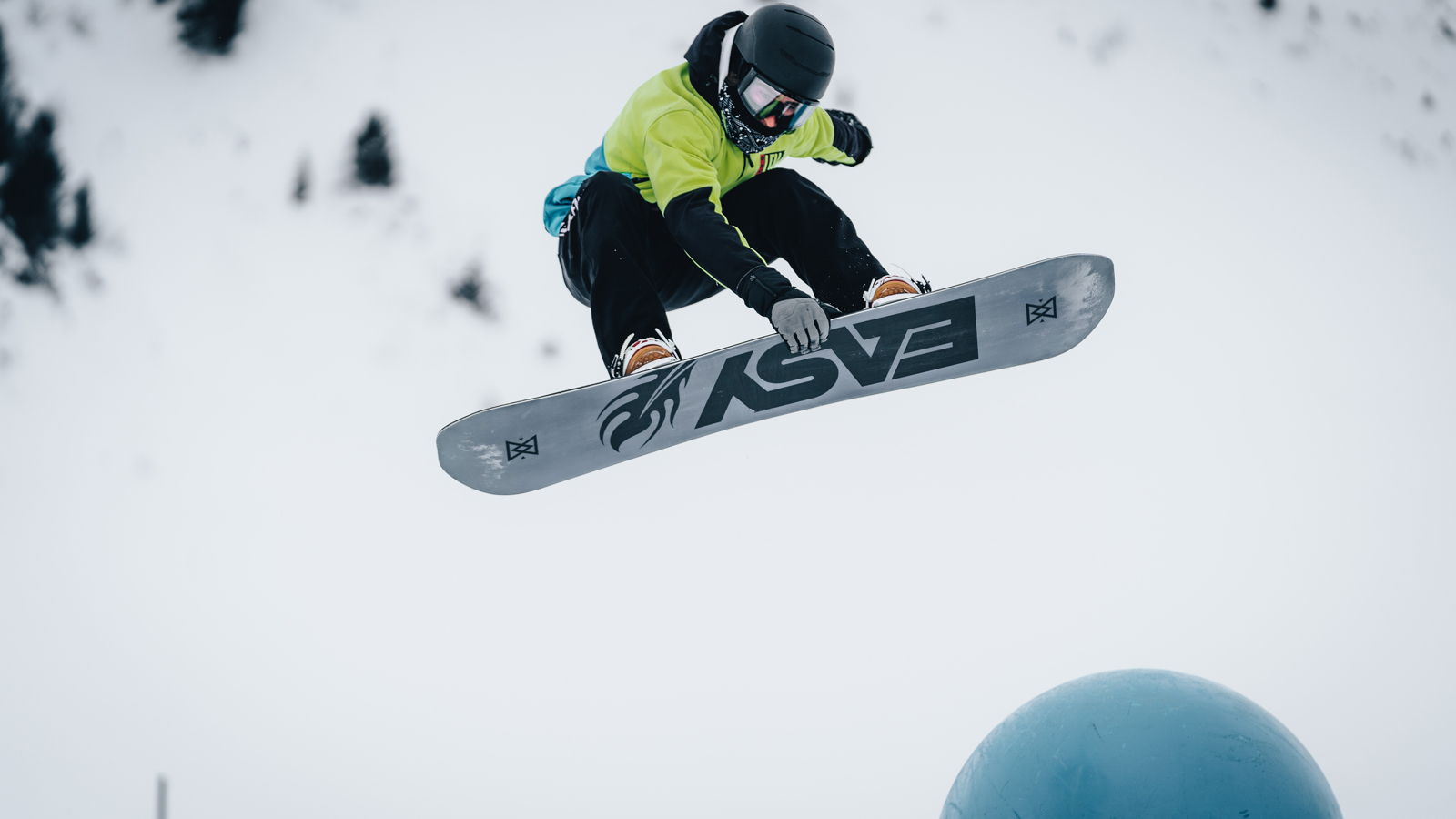 EASY SNOWBOARDS 21/22 Snowboards Preview
Retail Buyers Guide: Snowboards 21/22 Retail Buyer's Guide
Brand: Easy Snowboards
Interviewee: N/A
Please provide an overview of how 2021/22 is shaping up for your brand. Has COVID-19 affected your line? If so, please explain the changes you've made, and how you came to these decisions.
As usual we kept some bi annual product on some items as the Dawn model board, Powder guns and first price boards , we put this strategy since the beginning then the Covid will not affect our line.
How much of your new line (pre-COVID) is normally dedicated to new models and artwork, and how has this changed, percentage-wise, for 21/22?
We have 18 new models and revised all the powder guns artwork for this year the fact it was two years old. We collaborate with Artist as Justin Sola for UK for 3 models as the Skull, black torsion and pink torsion.
If you will be carrying over a larger proportion of your products than normal, how do you hope this will be received by retailers?
Our Strategy we made with some carry over items got a good success.
If you're pressing ahead with new items, what are the top three most important products of next year's line, and why? Please refer specifically to new products here, and not just new marketing stories.
Our new greatest product is The carbon Version of the Nomad , The Nomad pro and a limited version of Peak with a full carbon top sheet and really light structure, this is light and resistant.
Are you using any new materials in your hardware for 21/22? If so, what, and why?
We're interested in anything new in inserts / edges / cores / sidewalls / glue / resin/ wood types / base material etc here.
We introduce more ecological material as bean top sheet, epoxy glue and new wood core with more bamboo in it.
We had a 115 size kid board that is really well for beginner and increase the progression of your kid on snow!
What about shapes? Anything new for 21/22? Does anything remain unexplored, or are there still advances to be made in shaping specifically?
We have been so creative with shape the last two season and result on snow and feedback from customer is so positive that we didn't want to change anything for the moment.
Prices: Which area of the market do you primarily cater to, price-wise? Have you revisited this after the uncertainty of this past winter?
Our price policy were rally clear since the beginning offer the best quality price we can and we did well since the beginning of the company reducing our margin and keeping a small structure.
Please tell us about the dominant visual themes in your 21/22 gear, including any interesting artist collabs you have lined up.
We got a nice line of board with wood as each season we use transparence and want to show the good material we put inside our boards , we develop with our friend of Ultro new colors way and graphic style on a big part of the line and add an  artist collaboration  as Justin sola from UK.
Park? Freeride? All-mountain?; where will your primary focus be in 21/22, and how much has that changed since 20/21?
We doesn't want to surf on the tendency as other brands, we maintain our strategy and got a full line of snowboards, freestyle, freeride and all mountain  we want our customer to find their perfect toys to have fun when they go riding.