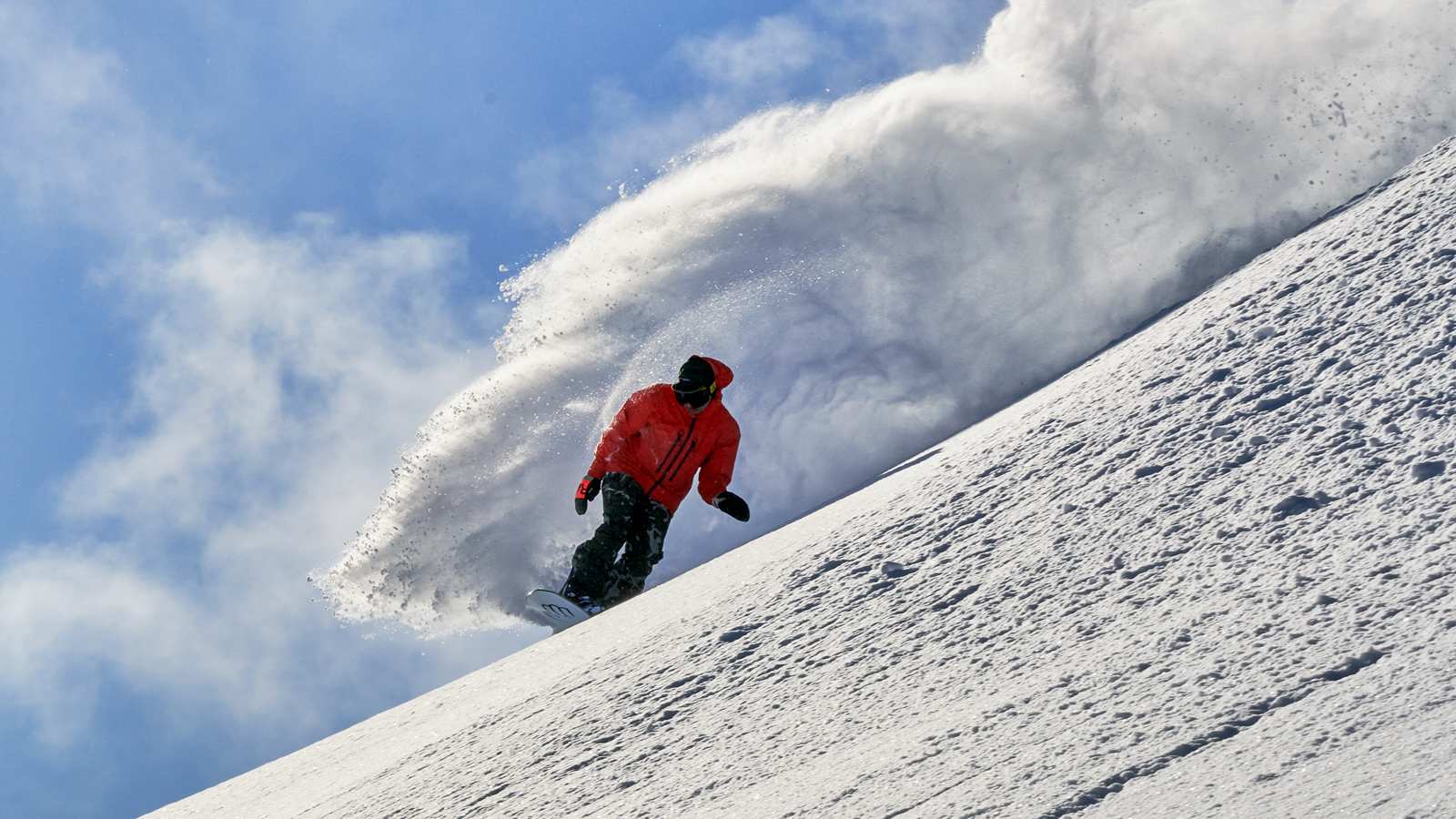 BATALEON 21/22 Snowboards Preview
Retail Buyers Guide: Snowboards 21/22 Retail Buyer's Guide
Brand: Bataleon
Interviewee: Dennis Dusseldorp, Low Pressure Studio CEO
Please provide an overview of how 2021/22 is shaping up for your brand. Has COVID-19 affected your line? If so, please explain the changes you've made, and how you came to these decisions. 
We are beyond excited to introduce our 21/22 collection. After 18 years of perfecting our Triple Base Technology we are proud to offer some of the most technologically advanced snowboards in the market. Our goal is to make snowboards for every person on the planet.  
We can say that 21/22 is our most complete and most sensible offering to date. We went into the development process not having COVID in mind and looked closely at how the line was build, what we know about the end consumers buying patterns and where we missed products.
How much of your new line (pre-COVID) is normally dedicated to new models and artwork, and how has this changed, percentage-wise, for 21/22?
We have a very strong line that we are always looking to improve, we usually alter a couple shapes on existing models or create high end versions of some of our classic shapes. We continued with that path for this season with some very exciting new boards and enhancements.
If you will be carrying over a larger proportion of your products than normal, how do you hope this will be received by retailers? 
There will be a few carry overs for this coming season on some of our terrain specific models. We have been having discussions over the past several years about the possibility of having some models on two year cycles. 
What we have done however is created a clear COVID roadmap where we explain to our retailers and reps (In Europe) how Bataleon will tackle this rough season. One of our main goals is to have new 2122 products available throughout our retail network and at same time not have current inventory devaluate. Response has been extremely positive.
 If you're pressing ahead with new items, what are the top three most important products of next year's line, and why? Please refer specifically to new products here, and not just new marketing stories. 
We are introducing the MINI SURFER, which is a youth version of our award winning SURFER. When days get deep you want to see those noses up and not see your kids stuck knee deep every 2 minutes. Much like the SURFER the MINI SURFER performs like nothing else on hard pack as well making it a very versatile investment.
The THUNDER receives a big brother called the THUNDER BOLT. Limited to 150 pieces worldwide and delivered in a custom made sleeve. We loaded this board with every piece of tech we had making it the most versatile all mountain ripper we offer.
Maybe the most exciting and anticipated new Bataleon product will hit the snow this winter and into selected retailers partners for 2122. We won't give away too much information right now and keep it exclusive to our most dedicated and committed fans and retailers.  
Are you using any new materials in your hardware for 21/22? If so, what, and why? We're interested in anything new in inserts / edges / cores / sidewalls / glue / resin/ wood types / base material etc here.
We will introduce a new carbon infused fiber that will blow your mind. It will make power transfer so nimble and controllable you feel driving a F1 car. Exclusively featured on the THUNDER BOLT. 
We have also upgraded several models with our 'Flex Wall" sidewall construction which lets us define the sidewall density to be matching the boards intended performance.
What about shapes? Anything new for 21/22? Does anything remain unexplored, or are there still advances to be made in shaping specifically?
MINI SURFER is a completely model with the shaped based on our SURFER and then updated for youth riders.
FUNKINK and FEELBETTER have both been updated with complete new shapes that feature all the latest enhancements when it comes to refining camber and side-cut with our 3BT and SideKick features. 
The biggest upgrade is on our team favoured WHATEVER which is not really an upgrade but more like full make over. We created the most versatile Directional Twin that performs equally in the Park as it will in the back country. The added nose volume, updated tail shape and a complete newly engineered 3D makes this a future example on how to shape snowboards.
We shape everything with an added parameter which is 3D. There is so much to win when 3D is done right and since 18 years we have been constantly refining the balance between 3D, sidecut, camber, nose/tail  length, flex etc. No brand has tested, refined, developed and sold more snowboards with 3D. 
What new items do you have that are specifically aimed at entry level? Has this increased/decreased due to COVID-19? Please also mention anything new that'll be aimed at the youth market.
The 3BT and SIDEKICK create such a smooth ride that we do not have to make items specifically for snowboarders looking to make their first turns. 
Our MINISHRED and STUNTWOOD are seeing great success and we have expanded that this year with the Mini SURFER.
Prices: Which area of the market do you primarily cater to, price-wise? Have you revisited this after the uncertainty of this past winter?
There is nothing that can justify either less quality or low margins. If you are first time snowboarder or want to spend less on a snowboard then you do also need to receive a quality product on which you can progress and that's exactly what Bataleon and their 3D shaping offers.
We are starting at 389,- with BLOW, SPIRIT, CAMELTOE and CHASER and top at 1199,- for SURFER LTD. Our main volume is with EVIL TWIN and GOLIATH both between 500,- and 600,- 
Park? Freeride? All-mountain?; where will your primary focus be in 21/22, and how much has that changed since 20/21?
We are focusing on trying to create the most versatile line out there and with our 3BT shaping philosophy we are able enhance every aspect of someones riding regardless of what kind of snowboarding you do. We have been holding true to this since the beginning, to us the future is 3D, Ride the Future.