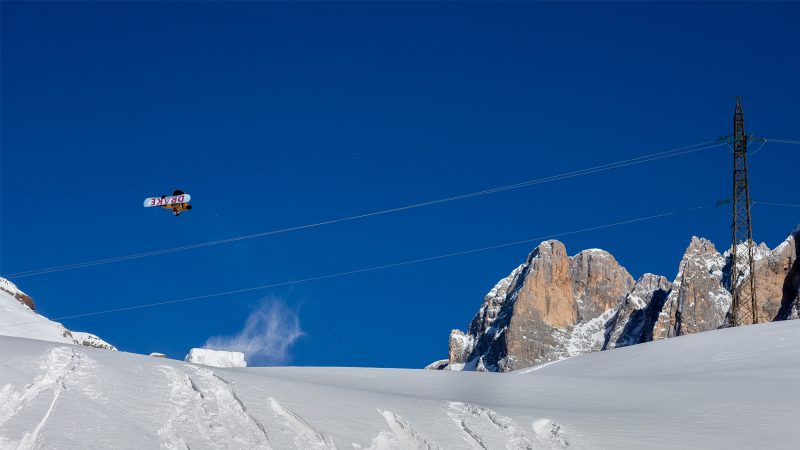 DRAKE 21/22 Snowboards Preview
Retail Buyers Guide: Snowboards 21/22 Retail Buyer's Guide
Brand: Drake
Interviewee: Davide Smania, Marketing & Product Manager
Please provide an overview of how 2021/22 is shaping up for your brand. Has COVID-19 affected your line? If so, please explain the changes you've made, and how you came to these decisions.
We introduced almost all new shape in the past collection and  considering the current season we are not revolutionizing it. We introduced a new tech for absorbing vibrations on the high end model, the UR'INSANE ABSORBER
How much of your new line (pre-COVID) is normally dedicated to new models and artwork, and how has this changed, percentage-wise, for 21/22?
We decided to work on the new graphics on all collection, on the construction side there's just a new technology, Ur'insane absorbers, which are CNC channels made in the wood core right outside the binding inserts to tip and tail where we inject  TPU material. Dispersions of vibrations coming up from the contact point.
If you will be carrying over a larger proportion of your products than normal, how do you hope this will be received by retailers?
New graphics on trusted shape and technologies.
If you're pressing ahead with new items, what are the top three most important products of next year's line, and why? Please refer specifically to new products here, and not just new marketing stories. 
DF TEAM, TEAM and TEAM KOHEI with new Ur'insane absorber.
Are you using any new materials in your hardware for 21/22? If so, what, and why? We're interested in anything new in inserts / edges / cores / sidewalls / glue / resin/ wood types / base material etc here.
Due the success we had on Ur'insane sidewall, we used the same material in a different area of the board. In the past they were used to place gum layers in the same area for absorbing vibrations, but it was limited because not passing throw the woodcore, CNC channels allows to have this TPU material in the whole thickness. It is also a visible technology, if we don't put whitecoating behind the graphic of top and base, you have a clear see through.
What about shapes? Anything new for 21/22? Does anything remain unexplored, or are there still advances to be made in shaping specifically?
We had a big interest in our Cocktail board that was only provided in size 157, now available also in 162. It is a directional board but thanks to his radius tail making it lifted so you can ride it switch easily.
What new items do you have that are specifically aimed at entry level? Has this increased/decreased due to COVID-19? Please also mention anything new that'll be aimed at the youth market.
We introduced all new shapes last year, this season will be stable, on this level we worked mostly on the graphic side.
Prices: Which area of the market do you primarily cater to, price-wise? Have you revisited this after the uncertainty of this past winter?
We are providing really interesting boards and interesting price, only 3 models are over 400€, most of our collection is within 300-400 where you can buy really performing board, with Sintered base and all important best tech.
Please tell us about the dominant visual themes in your 21/22 gear, including any interesting artist collabs you have lined up.
Sharks and skulls. Ahah We worked on some collaborations: model Urban with Marco Sgarbossa, model DFL with Chiara Moletta, Battle Rusty with Aldo Rebuli in an interesting new interpretation of Caravaggio.
Park? Freeride? All-mountain?; where will your primary focus be in 21/22, and how much has that changed since 20/21?
All-montain in a full meaning.. all around!