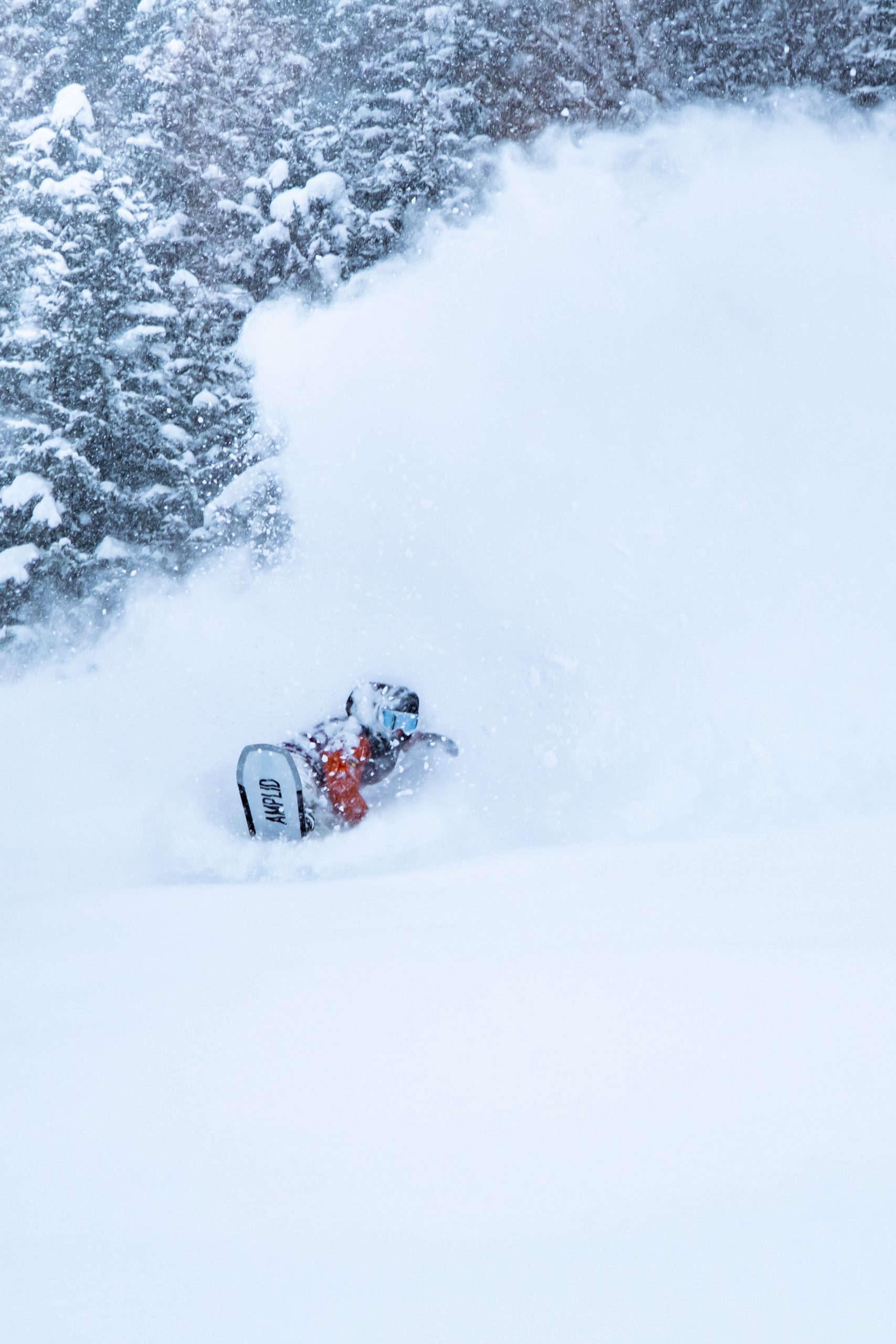 Amplid 2023/24 Snowboards Preview
Retail Buyers Guide: Snowboard's 2023/24 Retail Buyer's Guide
Brand: Amplid
Interviewee: Peter Bauer, CEO
How would you describe the current state of the snowboard market? What big developments, changes, challenges, and/or opportunities are you seeing and how is your brand navigating them?
Just like everything else in the world, things are going up and down, and developments are difficult to forecast. From an Amplid point of view we have been going through a very good growth during the past 3 years.
Everyone has been affected by raw materials and shipping price increases and transport issues. Have you had to make any significant changes with regards to manufacturing, sourcing, or logistics? Are there any examples you can share of how your business pivoted effectively? Any positive developments with regards to these issues and the changes you've made?
Since shipping is not only more expensive, but is also showing very slow running times – especially on the sea freight side – we started our 22/23 production already in October 2021, to be sure retailers et their goods on time.
After two years of heavy carry over in the industry and more of a return to normalcy last season, what's your overall sales and production/inventory strategy for 23/24?
Approximately 50% of our boards are 2-season models. Amplid has introduced this cycle already prior to Covid. It helps retailers keep the value of their inventory, and avoids a price death match right after x-mas.
Do you anticipate any shifts in the ratio of e-commerce sales vs. brick-and-mortar sales now that most Covid-19 restrictions are gone?
Now after Covid growth on brickand mortar is very positive again.
Does your brand have any new developments concerning sustainability and/or how you are positioning any environmental messaging?
We completely banned UV-lacquering from their board range. Most of the printing is made digitally, for the last few screen prints we are using water-based colours. We are using FCS certified word cores and edges with a very high percentage of recycled steel. Our factory partner is 100% energy independent, due to their own photovoltaic system.
What trends or developments are you seeing with regards to board construction, shapes, and general innovation? How is this shaping your 23/24 range?
There is the weekend-warrior customer who is looking for the perfect daily driver – a quiver killer where the can enjoy the entire mountain in all snow conditions. And then you have the season-pass owners, who want a 2 to 3 board quiver, with really specialized shapes and construction.
What product range or offerings are you focusing on the most for 23/24 and what aspects of the market are getting the most interest?
Our market is mainly freeride – solid and split.
Are you placing any focus on entry-level products? If so, why and how does this compare to previous years? What is your assessment of the youth market?
For the youth market we extended the length of our award winning SINGULAR down to 142. There are not many boards with real wood core, sintered base and tech features. We are confident that many snowboard dads will be happy to finally get their hands on a "real" board for their kids.
Pricewise, which area of the market do you cater to?
With the PURIST SERIES we are catering to a new price sensible market segment, by skipping expensive cosmetical details. These boards are all black – as in "no graphics", with black extruded base. Amplid board feel for the smaller wallet.
What are your top product marketing stories for next season?
SINGULAR and SINGULAR TWIN (carry over)
These boards have won many awards this season, being elected as the "best all-mountain board 2023".
SOULY GRAIL
A high tech machine designed and built for making turns, regardless whether it is on corduroy or in deep powder.
SOULMATE
One of new board of 3 in the PURIST SERIES.