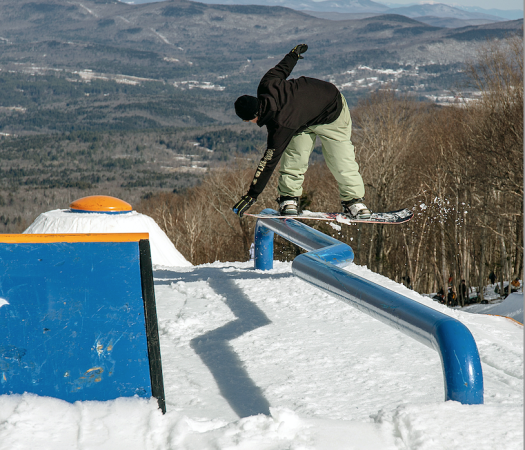 Rome Snowboards 2023/24 Preview
Retail Buyers Guide: Snowboard's 2023/24 Retail Buyer's Guide
Brand: Rome
Interviewee: Matt Stillman, Team & Marketing Manager
How would you describe the current state of the snowboard market? What big developments, changes, challenges, and/or opportunities are you seeing and how is your brand navigating them?
The current state of the snowboard market is certainly a curious one, global uncertainty and economic challenges loom around every corner but the optimism within the industry remains strong. Coming out of two strong years of hardgoods growth we are excited to hear optimistic early season reports from retailers and reps alike. The challenge from a line management perspective is trying to find the sweet spot of new products, carry overs and incremental tiered tech updates. 
As always clear lines of communications between the retailers, reps and distributors is priority of ours, working to support players in this ecosystem starts is key. 
Everyone has been affected by raw materials and shipping price increases and transport issues. Have you had to make any significant changes with regards to manufacturing, sourcing, or logistics? Are there any examples you can share of how your business pivoted effectively? Any positive developments with regards to these issues and the changes you've made?
As it stands, we have not experienced any new major hurdles in our manufacturing, sourcing or logistic realms. Earlier order deadlines allow for earlier PO's which all contribute to earlier ship dates. 
After two years of heavy carry over in the industry and more of a return to normalcy last season, what's your overall sales and production/inventory strategy for 23/24?
Through the two Covid winters, our carry over strategy was pretty minimal as we saw a ravenous demand for hardgoods. This season we actually decided to carry over a few price point driven models as that request was echoed by a fair amount of retailers and reps. We also continue to carry over our Uprise splitboard. 
Do you anticipate any shifts in the ratio of e-commerce sales vs. brick-and-mortar sales now that most Covid-19 restrictions are gone?
As the world returns to a new normal, we anticipate a continued balance of ECom and physical retail
Does your brand have any new developments concerning sustainability and/or how you are positioning any environmental messaging?
We continue to try to consolidate shipping as to minimize our footprint in that realm. 
What trends or developments are you seeing with regards to board construction, shapes, and general innovation? How is this shaping your 23/24 range?
For the 23/24 line, shaping is our biggest focus. We are stoked to release the all-new Rene Rinnekangas Promodel, the Rene-Gade. A retro- modern directional twin that is as powerful and creative as Rene's riding. This shape echoes some really classic rounded nose and tail shaping with a dramatic amount of rise in the nose. 
We also worked closely with Stale Sandbech to reshape the Stalefish, moving the stance location up a bit, beefing up the nose flex, and overall making it a far more versatile board for deep days and groomer destruction. 
The fan favorite Heist also got a reshape to incorporate our freestyle focused Double Kick in the nose and tail. This can also be seen on the new sister model, the Hype. 
The Agent Pro is also a new face in the line, using the DoubleKick and a new Twin Flax Wall layup. 
Are you using any new materials in your hardware for 23/24? If so, what and why? We're interested in anything new in inserts / edges / cores / sidewalls / glue / resin/ wood types / base material / top sheet / etc. here.
We are expanding our use for FlaxWalls in the board line, incorporating a new Twin Fall Walls layup. This is a twin pattern of the FlaxWalls found on the Rene-Gade and the Agent Pro, imagine Flax Walls running from the insert packs out to the nose and tail, in a twin configuration. 
Any new design or pattern approaches in your 23/24 gear? Any collabs on the line?
New shaping is seen on the Rene-Gade, the Stalefish, the Heist, the Hype and the Agent Pro. 
What product range or offerings are you focusing on the most for 23/24 and what aspects of the market are getting the most interest?
We continue to see a healthy mixture of price point sales as well as the higher end models doing well in both Ecom and brick and mortar locations. 
Are you placing any focus on entry-level products? If so, why and how does this compare to previous years? What is your assessment of the youth market?
We have always had a healthy offering for the entry-level market. Part of our decision to carry of the Mechanic and Royal, both entry-level boards, was to make it easier on retailers to stock them for multiple seasons and always have then in inventory.
Pricewise, which area of the market do you cater to? What developments are you seeing with regards to product pricing? 
Pricing seems to be continuing a slow and steady increase across all categories.
What are your top product marketing stories for next season?
The all-new Rene-Gade, the re-shaped Stalefish and the new women's Hype.