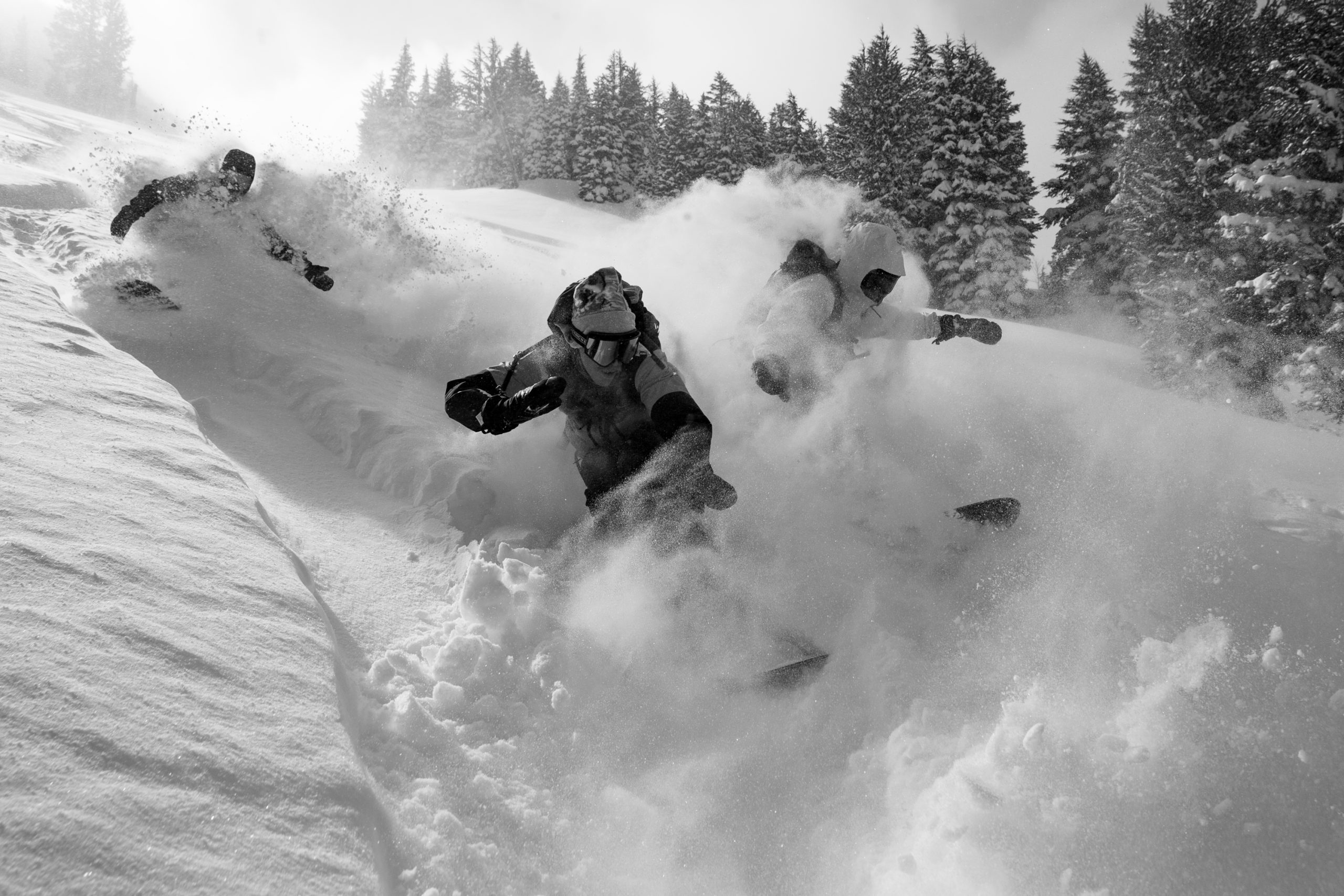 Jones Snowboards 2023/24 Preview
Retail Buyers Guide: Snowboard's 2023/24 Retail Buyer's Guide
Brand: Jones Snowboards
Interviewee: Seth Lightcap
How would you describe the current state of the snowboard market? What big developments, changes, challenges, and/or opportunities are you seeing and how is your brand navigating them?
We are looking forward to another great season as we are excited about the products and technology we have to offer and we continue to feel strong support from both our legacy customers and new customers.
Does your brand have any new developments concerning sustainability and/or how you are positioning any environmental messaging?
Sustainability is built into our brand DNA and sharing how much we care about the impact of our products will continue to be a big part of our messaging. The introduction of our new Recycle Tech program that allows us to recycled old snowboards and use their parts to make new snowboards will be our sustainability focus for next season.
What trends or developments are you seeing with regards to board construction, shapes, and general innovation? How is this shaping your 23/24 range?
Experienced riders continue to be drawn toward innovative shapes that offer unique riding performance. Both new shapes that were offering for 23/24 were built to meet that demand. We want to give riders an experience on a new shape that they can't get riding another board in our line. 
Are you using any new materials in your hardware for 23/24? If so, what and why? We're interested in anything new in inserts / edges / cores / sidewalls / glue / resin/ wood types / base material / top sheet / etc. here.
One of our best selling snowboard models ever, the Hovercraft, gets a complete redesign for 23/24 including a brand new shape and our most advanced 3D base contours ever. The Hovercraft 2.0 will be our first snowboard model to incorporate a new snowboard recycling process that is tentatively named Recycle Tech. This revolutionary new snowboard reclamation process allows us to reuse upwards of 95% of the materials in a broken or retired snowboard. After a series of preparation steps, slices of old snowboards are embedded in the wood core of new snowboards and splitboards in the place of stringers. These recycled stringers are some of the most high performance stringers we've ever tested, and add substantial pop and torsional rigidity to the core, while eliminating the need for virgin stringer materials.
Are you placing any focus on entry-level products? If so, why and how does this compare to previous years? What is your assessment of the youth market?
The youth market is growing and more and more kids are talented enough riders to take advantage of boards built with premium materials. 
Pricewise, which area of the market do you cater to? What developments are you seeing with regards to product pricing? 
We cater to the mid to high end market and have had success offering premium, performance focused products at these price points. 
What are your top product marketing stories for next season?
Our marketing focus will be the introduction of three new models – Freecarver 6000s, Freecarver 9000s and Hovercraft 2.0
The Freecarver 9000s is a directional freeride board designed to help you carve the fastest, deepest turns of your life. Featuring a mid-stiff flex, full camber profile and a tapered directional shape, the Freecarver 9000s blends design elements from race, boardercross and freeride boards into a high powered, big turn trenching machine. The Freecarver 9000s has a long, nine meter side cut radius and long effective edge. This is a board you can lay on rail and lock into huge GS turns like a freight train barrelling down the tracks.
The Freecarver 6000s is a directional freeride board designed to help you carve up the mountain with precision and style. Featuring a medium flex, full camber profile and a tapered directional shape the Freecarver 6000s blends design elements from race, boardercross and freeride boards into a snappy, high performance ride that excels at carving tight turns. The Freecarver 6000s has a short, six meter sidecut radius and a long effective edge. This is a board that you can lean into and rip short radius turns like you were strapped into a merry-go-round.
The Hovercraft 2.0 is a modern manifestation of our cult classic alternative freeride shape that features our most advanced 3D shape tech and groundbreaking recycled materials. The Hovercraft's new shape keeps the floaty nose, compact tail, directional rocker profile and long sidecut that made the original model so nimble and stable, but its been supercharged with 12mm of spoon bevel in the nose for lightning fast turn initiation and a glide accentuating, speed boosting 3D hull in the tail. The Hovercraft 2.0 is also built with recycled materials from old snowboards making it the most responsibly produced board in the Jones line.