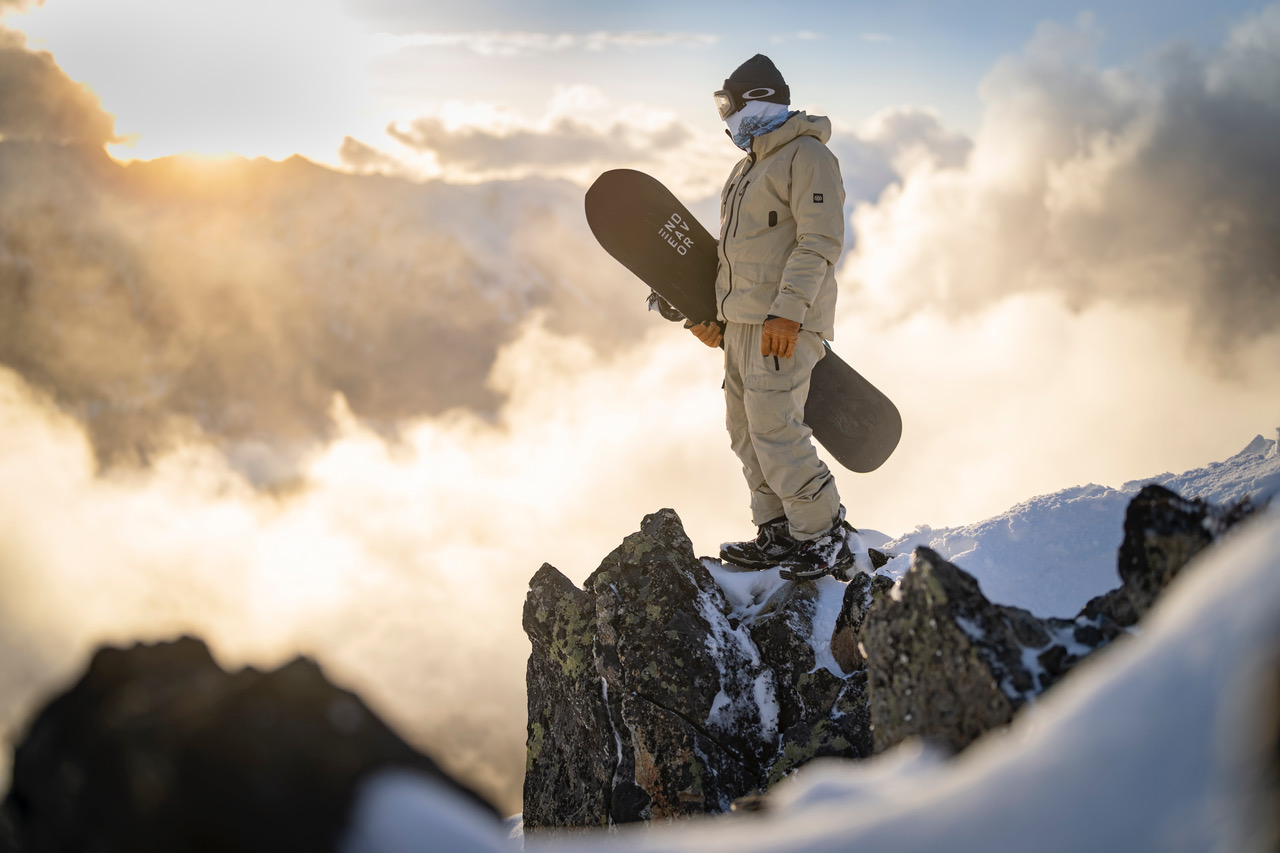 Endeavour Snowboards 2023/24 Preview
Retail Buyers Guide: Snowboard's 2023/24 Retail Buyer's Guide
Brand: Endeavor Snowboard
Interviewee: n/a
After two years of heavy carry over in the industry and more of a return to normalcy last season, what's your overall sales and production/inventory strategy for 23/24?
We have split our snowboard line into three categories. The Legacy series is a carryover collection and features our Phonon topsheet an innovation in snowboard manufacturing by removing the plastic topsheet and replacing it with pre-tensioned carbon and fibreglass. Our seasonal collection features a graphic story that is spread throughout multiple boards in different ways and these will not return next year. Lastly, our special projects collection varies each season and can be anything from an artist collaboration or a technology innovation.
Do you anticipate any shifts in the ratio of e-commerce sales vs. brick-and-mortar sales now that most Covid-19 restrictions are gone?
We saw our e-commerce grow rapidly over the last two seasons and now expect it to level out with consumers returning more to brick-and-mortar. 
Does your brand have any new developments concerning sustainability and/or how you are positioning any environmental messaging?
We are now a Certified B Corporation so this has given us a clear roadmap of where we want to go and what we are currently achieving. The B Impact Assessment is an amazing tool that provides us with a framework for continuous improvement on what we have already established. There is always more that can be done and we will continue research and development to ensure we are doing our part. Next season we will be launching our Bio collection with the goal of them having the least amount of petroleum products of any snowboard made.
Are you using any new materials in your hardware for 23/24? If so, what and why? We're interested in anything new in inserts / edges / cores / sidewalls / glue / resin/ wood types / base material / top sheet / etc. here.
Our Phonon topsheet is being used throughout 50% of our line and we are working on introducing it everywhere possible. When it comes to light, stiff, and powerful board the combo of carbon and fibreglass is second to none. By removing the need for a traditional plastic topsheet and integrating the materials into one we have created a super lightweight, powerfully reactive board with fewer materials as the carbon and fibreglass topsheet is stronger than that of aluminum or steel. ⁠
What developments are you seeing with regards to product pricing? 
Our price points are generally mid-level. The most effective product pricing strategy is transparency to the customer as to why we have the prices we do and what the differentiations between products and price points are.
Best Sellers/Hero/Key products:
Free Ranger – Bio Collection: The Free Ranger is a new freeride shape for this season featuring a 100cm channel, Super Sap Bio resin, and Algal Sidewalls. The goal is to make this snowboard with the least amount of petroleum products of any snowboard made.
Archetype Legacy – The Archetype Legacy has cemented its reputation as a quiver essential. It is outfitted with our Phonon topsheet, which removes the plastic topsheet and harnesses elastic energy through continuous lamination, supercharging the board's pop.
B.O.D. – Acetate Collection: The B.O.D. is the ultimate daily driver. Its forgiving 3D camber profile gives a responsive ride that performs in soft snow while maintaining a loose feel when flat-basing on cat tracks and traversing runs. It features Smoothride Sidewalls, carbon beams, and a sintered base.