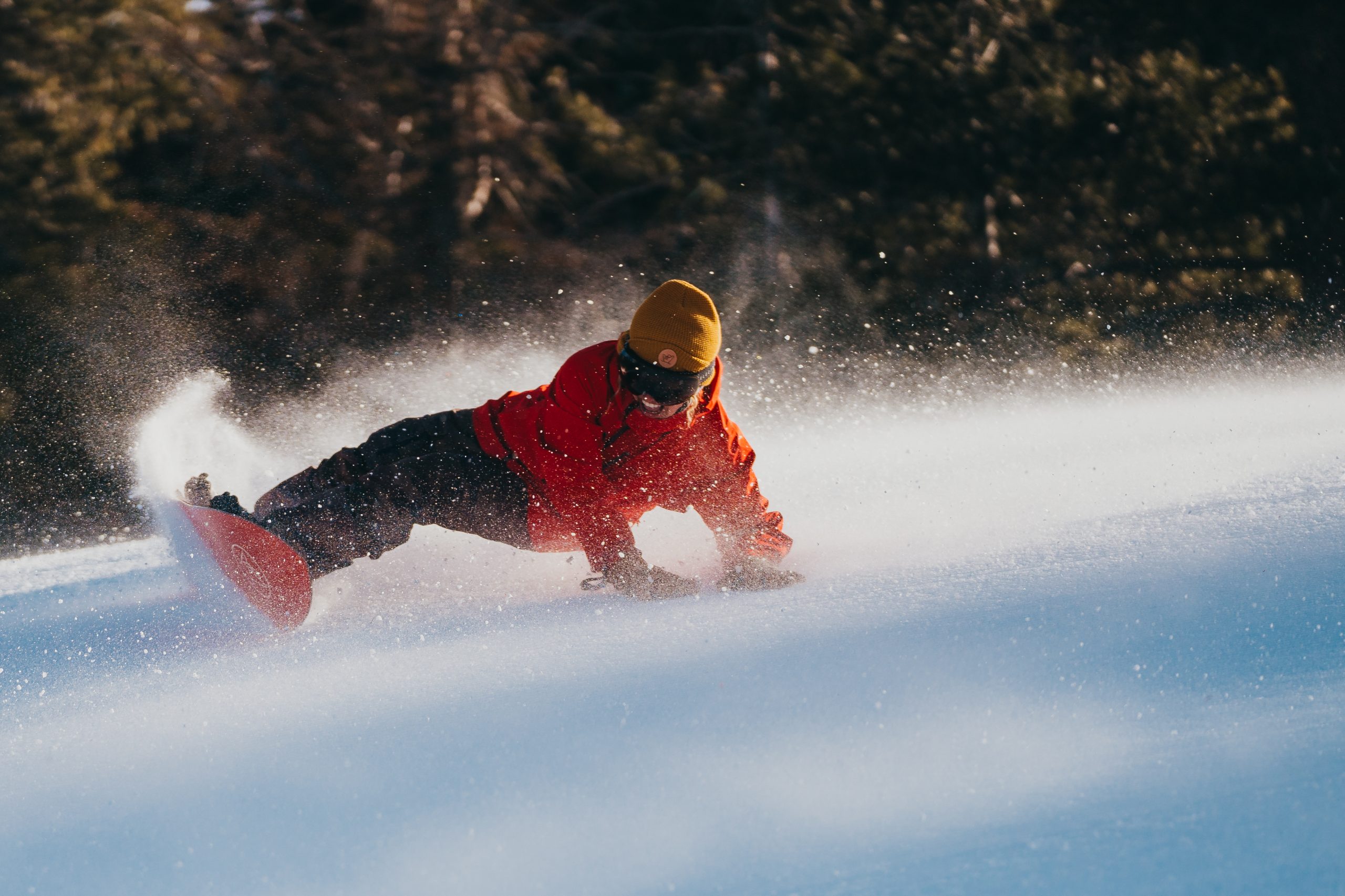 Elevated Surfcraft Snowboards 2023/24 Preview
Retail Buyers Guide: Snowboard's 2023/24 Retail Buyer's Guide
Brand: Elevated Surfcraft
Interviewee: Aaron Sababba Lebowitz - founder/shaper
How would you describe the current state of the snowboard market? What big developments, changes, challenges, and/or opportunities are you seeing and how is your brand navigating them?
One of the biggest trends that we see exiting the pandemic is a true appreciation for the ability to go out and ride and how valuable each individual turn is in that experience. Most of our customers are finding us all searching for a Powder board that excels in float while also having excellent precision on groomers. And this way pretty much any day at the mountain can become a great day and customers are valuing our design and our commitment to quality.
Everyone has been affected by raw materials and shipping price increases and transport issues. Have you had to make any significant changes with regards to manufacturing, sourcing, or logistics? Are there any examples you can share of how your business pivoted effectively? Any positive developments with regards to these issues and the changes you've made?
This year as a carryover from the pandemic materials were in short supply and constantly being delivered late, will utilize our current inventory to fill out our international shops so that they would have something ready to go preseason, and our new batch is coming out in December which is perfect time anyway because these are the type of board that most people will come to you for the best of the seasons conditions.
After two years of heavy carry over in the industry and more of a return to normalcy last season, what's your overall sales and production/inventory strategy for 23/24?
The brand in the style of Elevated has really taken off in the last years and with more and more surfers riding the frozen waves of the mountains the uniqueness of the design is becoming more common place. We sold out of our current inventory last year and are doubling up this year as the market is demanding it.
Do you anticipate any shifts in the ratio of e-commerce sales vs. brick-and-mortar sales now that most Covid-19 restrictions are gone?
We primarily function through e-commerce, however it's very important to us to have personalize connections with our customers. Whether that's through Instagram or in person demos or shared ride and experiences with surf clubs and ambassadors we always believe that in person is the best way to communicate and interact with our customers, so it's great to know that this year will be a strong push into European and Asian shops while we run the direct model in North America.
Does your brand have any new developments concerning sustainability and/or how you are positioning any environmental messaging?
We strive to make our product with the best materials available it is a constant process to refine them into more eco-friendly and blend that with a degree of performance that we're looking for. Our quality in construction is our highest priority and we hope that the style of riding rings forward an eco-friendly mindset, that is a surfer in appreciation the gift of a single wave.
What trends or developments are you seeing with regards to board construction, shapes, and general innovation? How is this shaping your 23/24 range?
over the past seven years that elevated has been designing specifically directional surf inspired shapes, we watch the industry slowly but surely hop on the bandwagon. It's great to see so many different shaped boards popping up all over the place, partially for trendiness but also partially for functionality. However there is still quite a difference in the general population create in Surfy boards for Snowboarders that are washy and slashy, where is we focus on snowboards for surfers diamong in bottom turns and cutbacks on radical progressive sidecut rails. It's a subtle difference but any surfer would be able to notice immediately.
Are you using any new materials in your hardware for 23/24? If so, what and why? We're interested in anything new in inserts / edges / cores / sidewalls / glue / resin/ wood types / base material / top sheet / etc. here.
We have been refining our process with our factory for the last five years and feel like we finally got it dialed, from Poplar and Polonia cores to polyurethane sidewalls to full wrap edges and even our graphics, makes the board feel like it has reached its highest potential. It's not to say we're all looking for more but up until this point it always felt like something was lacking, but now it feels amazing.
Any new design or pattern approaches in your 23/24 gear? Any collabs on the line?
This year we are working with a local California surfboard shaper who specializes in Midlength Egg Design of which we are developing a 165 cm mid length board for the mid life cruiser. We will have a select release in the spring for primary riders and then open to the public when we feel like we have gotten it dialed in. It's pretty amazing because we came up with the concept in the spring, shape the surfboard and rode it through the summer, and now a snow version will be available for us to test in December.
What product range or offerings are you focusing on the most for 23/24 and what aspects of the market are getting the most interest?
It's become very clear that the highest demand for our product comes from the female demographic. So we are really focusing on the Minni Driver in Minni Fish and working towards a mini hawk solid in order to provide a full range line to our women riders. This paired with the Elevated babes club, a women run organization of our surf club is providing a space for support and learning and fun by women for women and I am looking forward to seeing a huge jump and progression in feminine technique happen this year.
Are you placing any focus on entry-level products? If so, why and how does this compare to previous years? What is your assessment of the youth market?
We are working on creating some basic learning boards for the rental market, this is a tricky situation as we have been primarily directional focused, but finding the right kind of board that will allow a beginner rider to move across the mountain and feel out what stance is good for them, and then paired with a intermediate style board that is slightly directional that will allow an intermediate rider to really experience powder in the joys of snow surfing.
Pricewise, which area of the market do you cater to?
Our goal is still to maintain under $1000 for boards which is becoming increasingly difficult with the rising prices in Materials and shipping. 
What developments are you seeing with regards to product pricing? 
We definitely notice that we're not the only ones in this price range anymore and then it's much more common to see boards between $700 and $900 range.
What are your top product marketing stories for next season?
This year we have finally accomplished our long-term goal of the trifecta, surfboard skateboard and snowboard all the same design all meant to maneuver in the same way and connecting the vision of the California triple.
Best Sellers/Hero/Key products:
5'2 Whsky Jack
The most dynamic board in our quiver with our specialty Posi Camber,  Full lift nose and mod tail is nimble and quick darting into the pocket as with making long drawn lines.
4'6 Minni Fish
Shaped by women for women – this shape has uplifted many intermediate riders high in the pow and provides ample learning on groomers.
5'7 MegaFish
When you want the most from low angle to steep technical terrain and to flow with greatest efficiency there is no other choice. (Ie what to take on the heli)