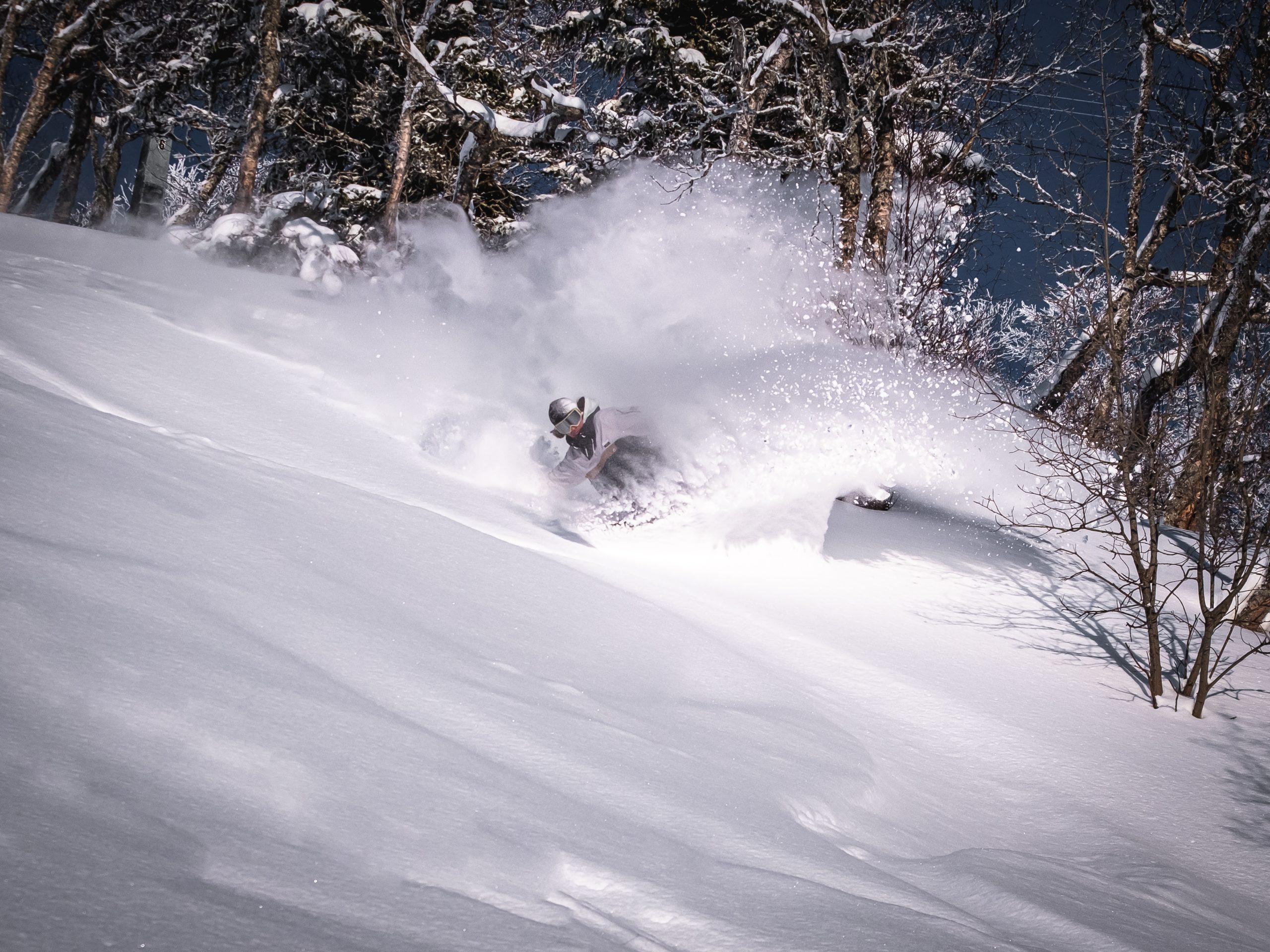 Stranda Snowboards 2023/24 Preview
Retail Buyers Guide: Snowboard's 2023/24 Retail Buyer's Guide
Brand: Stranda
Interviewee: Mats Drougge, Founder and Shaper
How would you describe the current state of the snowboard market? What big developments, changes, challenges, and/or opportunities are you seeing and how is your brand navigating them?
Stranda is still in a strong growth where we are gaining traction in new markets/areas. Our business model is a mix of independent shops and strong focus on D2C. We're noticing a slight hesitance from EU customers which we think is due to the energy crisis and ongoing war in Ukraine. 
Everyone has been affected by raw materials and shipping price increases and transport issues. Have you had to make any significant changes with regards to manufacturing, sourcing, or logistics? Are there any examples you can share of how your business pivoted effectively? Any positive developments with regards to these issues and the changes you've made?
As we do carry over designs we are not pressed by long lead times as we tend to overlap inventory we have with pre order fullfillment.
After two years of heavy carry over in the industry and more of a return to normalcy last season, what's your overall sales and production/inventory strategy for 23/24?
Carry over is a big part of our business model. We have some models which have the same top sheet design entering it's 4th season. And they are still selling well.
Do you anticipate any shifts in the ratio of e-commerce sales vs. brick-and-mortar sales now that most Covid-19 restrictions are gone?
No. 
Does your brand have any new developments concerning sustainability and/or how you are positioning any environmental messaging?
Our four year warranty speaks massive in how much we trust the quality in our boards. Yes, you can possibly recycle a snowboard but this means that mother earth has to take the blow anyway. Another snowboard needs to be built and transported. Overproduction is an issue for the snowsports industry, that's why we do carry over designs from season to season and produce boards in several smaller runs, all to avoid the negative cycle of end-of-season sales and, in some cases, the destruction of perfectly good snowboards just because of a new topsheet design. We are also certified climate neutral.
What trends or developments are you seeing with regards to board construction, shapes, and general innovation? How is this shaping your 23/24 range?
I'm doing some experiments with channels in the base of our very limited edition Starliner. It evaporates vacuum build up and is the fastest freeride board I've ever ridden. It's already sold out both as solid and split.
Are you using any new materials in your hardware for 23/24? If so, what and why? We're interested in anything new in inserts / edges / cores / sidewalls / glue / resin/ wood types / base material / top sheet / etc. here.
Channels in the base works fantastic on freeride boards. We're doing a very limited run of a model with this technology that may roll out broader in the future.
Are you placing any focus on entry-level products? If so, why and how does this compare to previous years? What is your assessment of the youth market?
No, we do not cater to the entry-level market.
Pricewise, which area of the market do you cater to?
Stranda is firmly rooted in the upper mid to premium part of the market.
What developments are you seeing with regards to product pricing? 
I would like to see an ambition for the industry to point out that quality never corresponds with a low price. You get what you pay for. With the increase in costs for materials we need to let go of price points and deliver great gear that lasts instead of cutting on tech and materials.
What are your top product marketing stories for next season?
We aim for real value for customers, like the education and travel scheme we rolled out for the current season.
Best Sellers/Hero/Key products:
The Biru. A volumed shifted one board quiver for advanced snowboarder's looking for a board that can take over the whole mountain. Floaty in powder with it's long nose and small fish tail. Full camber for maximum pop and send with a tiny bit early rise. Aggressive turned up tail kick for switch landings without consequences. Lengths: 154 and 157
 The Makrill. An extra wide fish for the deep days in the trees or in the Hookaido gulleys. Extremely floaty and manouverable with it's pin tail shape and generous rocker in tip and tail with short supportive camber under foot. Lightweight poplar core powered by bamboo topsheet and stringers which follows the radius of the board. Length: 153
The Shorty. A classic Stranda shape equally great in powder and on.groomers get's a technical overhaul with full ash core in the center where we added aluminum stringers from front inserts to end of tip. This dramatically decreases vibrations giving the Shorty an unprecedented calm ride on hard pack. Lengths: 153, 159, 164, 164 wide, 169.