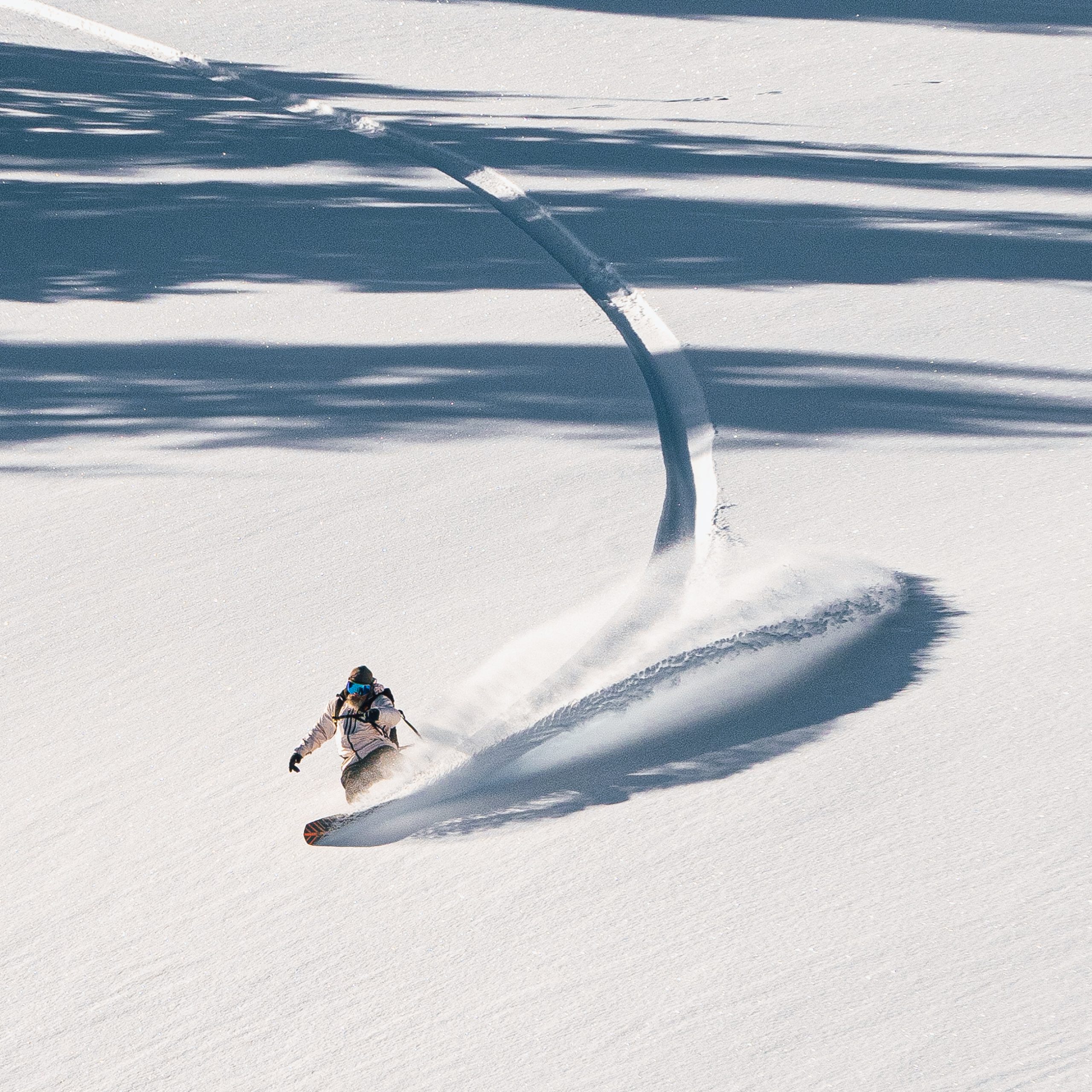 Arbor 2023/24 Snowboards Preview
Retail Buyers Guide: Snowboard's 2023/24 Retail Buyer's Guide
Brand: Arbor
Interviewee: Eddie Wall, Product Manager
How would you describe the current state of the snowboard market? What big developments, changes, challenges, and/or opportunities are you seeing and how is your brand navigating them?
The snowboarding market is currently strong. Covid changed people's outlook on activities and forced them outdoors. Skateboarding, surfing, camping, biking, and most other outdoor sports, including snowboarding, saw substantial growth. This gives us the opportunity to welcome new customers into the snowboarding world. With resorts closed, splitboarding gained more popularity, and once the resorts opened, they were busier than ever. Covid also presented challenges with material, supply chains, increased costs, and congested ports. This forced our brand to move our timelines ahead and be certain to ship ahead of schedule.
Everyone has been affected by raw materials and shipping price increases and transport issues. Have you had to make any significant changes with regards to manufacturing, sourcing, or logistics? Are there any examples you can share of how your business pivoted effectively? Any positive developments with regards to these issues and the changes you've made?
The most significant changes we made to adapt to these issues was moving our timelines much earlier than previous years. Whether it be product development, prototyping, or graphics; we tried to be months ahead of schedule to avoid shipping delays. In the end, this turned out to be a positive change because as the transport industry begins to return to normal, we will continue to move forward with our current timelines which leaves us much more room for any possible hurdles or issues that may present themselves.
After two years of heavy carry over in the industry and more of a return to normalcy last season, what's your overall sales and production/inventory strategy for 23/24?
We will still continue to have some carry overs but our strategy will remain the same as previous years moving into 23/24.
Do you anticipate any shifts in the ratio of e-commerce sales vs. brick-and-mortar sales now that most Covid-19 restrictions are gone?
Covid obviously increased e-commerce drastically. People still enjoy getting out of their homes and supporting brick-and-mortar stores to physically see items they are buying. With that said, e-commerce will continue to grow in our current society since it is time saving, the platforms are more user friendly, and we have two-day and even same-day shipping.
Does your brand have any new developments concerning sustainability and/or how you are positioning any environmental messaging?
"Today, we celebrate the fact that every board is manufactured with 100% Solar Energy; that 80% of our materials and processes are sustainable, while research continues to bring the remaining 20% in line; that we have once again expanded our use of sustainable woods in our Powerply offering; and that our current Returning Roots effort has now helped plant over 500,000 trees in forests being fully restored and protected in Hawaii." – Bob Carlson, Arbor Founder
In 2022 we replaced the plastic bags inside our binding boxes to a bio-bag. We created a board box with a smaller width so when shipping single boards, we reduce space which in turn reduces fuel and carbon emissions. We now have a consolidation warehouse in Dubai, to consolidate Chinese products, Austrian products, and Dubai products, to combine products and minimize individual shipments to international distributors. We have also redesigned our binding boxes to fit more per container. Lastly, our older timelines required more airfreight and because we are ahead of our timelines, we can ocean ship which decreases our carbon footprint.
What trends or developments are you seeing with regards to board construction, shapes, and general innovation? How is this shaping your 23/24 range?
One of the best things about this era of snowboarding is the range of shapes. Most companies have everything from traditional popsicle stick shapes to freeride shapes to powder specific guns. Arbor has been leaning into the short-fat/ fish shapes. Wider waist width provides the float you need in powder and reduces toe and heel drag on groomers, while allowing you to downsize and eliminate cumbersome length. Bryan Iguchi's Satori is a perfect example as well as the Single. New for 23/24 you'll find this style in the Carter, Terra Pin, and Terra Twin. We have also seen trends in brands experimenting with 3D channels in their bases which is why we create the 3D Terra Tech in the Terra Pin and Terra Twin.
Are you using any new materials in your hardware for 23/24? If so, what and why? We're interested in anything new in inserts / edges / cores / sidewalls / glue / resin/ wood types / base material / top sheet / etc. here.
We use 100% recycled steel edges, suitably sourced wood cores and powerply topsheets, bio-resin, recycled ABS sidewalls, and bio-plastic topsheets.
Any new design or pattern approaches in your 23/24 gear? Any collabs on the line?
For our women's Cadence we have a Hilary Jane artist collab. For the Draft we have a Samborgini artist collab as well as on the Hemlock binding. Our Shiloh and Crosscut have an Aaron Draplin artist collab. We worked with Marie France-Roy and Carlos Mack, a BC local Indigenous artist, to create the new Veda graphics. Bryan Iguchi created custom artwork for the Annex, Guch Pro, and Guch Pro Split. Gush also inspired the Japanese joinery theme on the Satori, Satori Youth, and Satori Split. Mark Carter worked with artist Jess Mudgett on the new Carter graphic. Lastly, Frank April and Eric Leon worked with the Arbor Art Department to inspire the graphics on the Westmark and Relapse.
What product range or offerings are you focusing on the most for 23/24 and what aspects of the market are getting the most interest?
Over the past few year's customers have taken more interest in quiver boards. Heading into 23/24 we see a lot of people realizing that although quiver boards are fun in powder for example, they still need something that functions well once they hit the groomers. Our goal is to experiment with quiver boards but also design them to ride well in all conditions and not just powder.
Are you placing any focus on entry-level products? If so, why and how does this compare to previous years? What is your assessment of the youth market?
Yes. In 2022 we release the Satori Youth 125. This is a camber kids boards for the hard charging youth. Bryan Iguchi designed this with his son Milo in mind. He wanted a high performance kids board that you can take in powder and all over the mountain. With Jackson Hole as the testing grounds we are confident kids are going to love this model.
In 23/24 we are releasing an Arbor kids binding, The Sapling. With graphics that match our other kids board The Cheater we are excited to get younger kids into Arbor bindings. Fits kids boot sizes 3-7.
Pricewise, which area of the market do you cater to?
Arbor markets to outdoor enthusiast of all ages who are passionate about snowboarding, the journey that gets them there, quality craftmanship, and caring for the environment along the way.
What developments are you seeing with regards to product pricing?
In 22/23 we saw a significant increase in cost of goods. 23/24 continued to increase but started leveling out. We had to increase our prices to adjust for 22/23 but are trying not to increase as much in 23/24.
What are your top product marketing stories for next season?
Our new models consist of the Carter, Carter Split, Terra Pin, and Terra Twin, along with the 3D Terra Tech profiling. We also increased the women's Veda sizing in both the solid and split version due to high demand from male riders who are interested in this model.