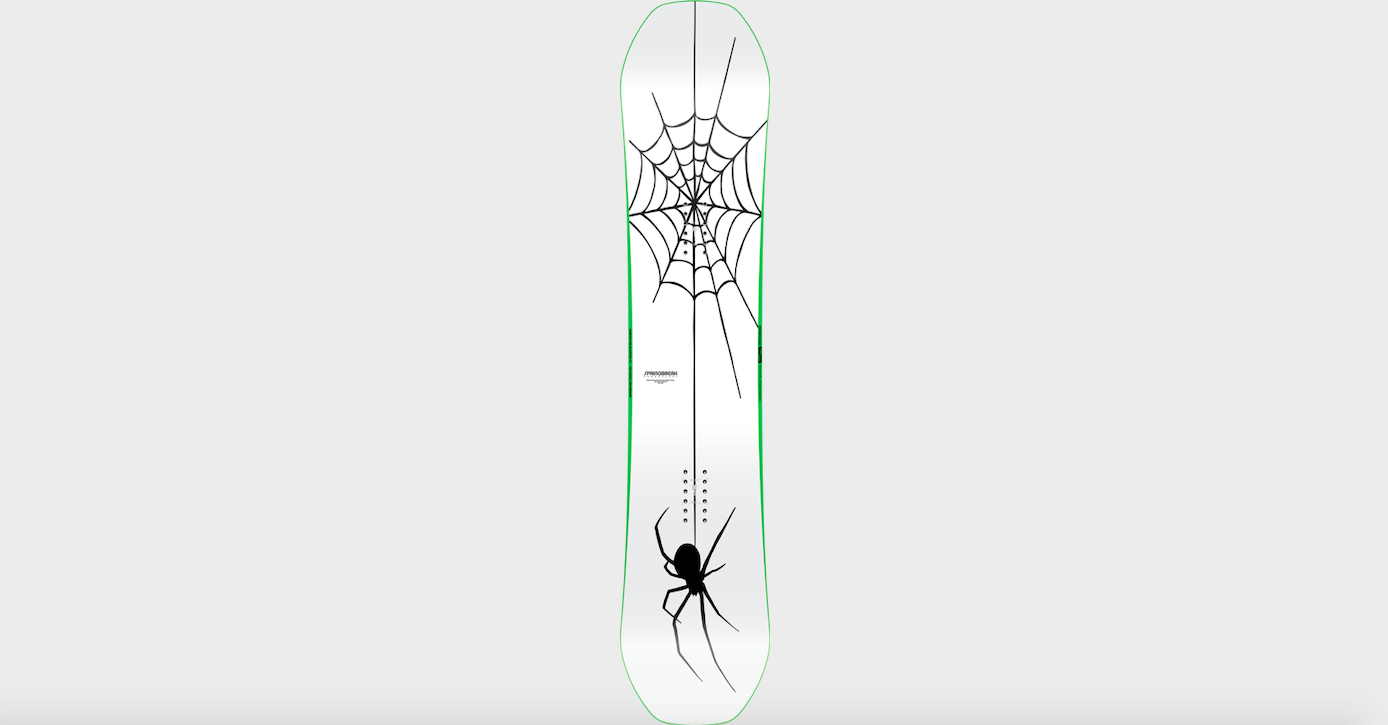 Capita 2023/24 Snowboards Preview
Retail Buyers Guide: Snowboard's 2023/24 Retail Buyer's Guide
Brand: Capita
Interviewee: Mark Dangler, Marketing Manager
Everyone has been affected by raw materials and shipping price increases and transport issues. Have you had to make any significant changes with regards to manufacturing, sourcing, or logistics? Are there any examples you can share of how your business pivoted effectively? Any positive developments with regards to these issues and the changes you've made?
No changes made to our manufacturing. We still produce boards in our own factory, in the southern border region of Austria. This geographic positioning also gives us close access to a large majority of our raw material providers which has been an advantage as we've been navigating the effects in shipping and logistics over the last two seasons.
After two years of heavy carry over in the industry and more of a return to normalcy last season, what's your overall sales and production/inventory strategy for 23/24?
We decided to move forward with our strategy of offering a completely unique collection the season prior. There was no carry over in our collection besides our Neo Slasher splitboard. We feel this has been a successful approach for us over the past two years.
Does your brand have any new developments concerning sustainability and/or how you are positioning any environmental messaging?
Our commitment to clean energy powered manufacturing at The Mothership remains as strong as ever. Last year we implemented a significant solar install on the roof as well to improve the efficiency of the buildings ability to self-generate the energy needed in production. We are expanding on certain sustainable materials used in our collection and we are also finalizing the process to be certified B-corp.
Any new design or pattern approaches in your 23/24 gear? Any collabs on the line?
We are introducing a new series we have been developing with Arthur Longo. This series will be called the Aeronaut and is designed by Arthur to function as a perfect board to tackle both all mountain resort and powder conditions and features a narrower waist width than many of the boards in our collection.
We also have new models in Spring Break, Split, and Kids collections.
Are you placing any focus on entry-level products? If so, why and how does this compare to previous years? What is your assessment of the youth market?
Yes we have seen significant growth in interest in our youth collection over the past seasons and this year have a completely redesigned and rebuilt our Micro-Mini series for riders looking to get their first experiences in snowboarding. This will go down to 80cm which will be the smallest sized CAPiTA ever offered to date.
Pricewise, which area of the market do you cater to?
What developments are you seeing with regards to product pricing?
We are seeing success and growth in sales at multiple price points. Most notably though we have seen success at the top end with introduction of products like the Mega Split, Mega Merc and the new Aeronaut series will fit in on the higher end of our resort collection.
What are your top product marketing stories for next season?
New Aeronaut series developed with Arthur Longo.
New high end series, a version of the Black Snowboard of Death called the MEGADEATH.
New Navigator split series.
New addition to the Spring Break Collection with the Spring Break Twin Slim.