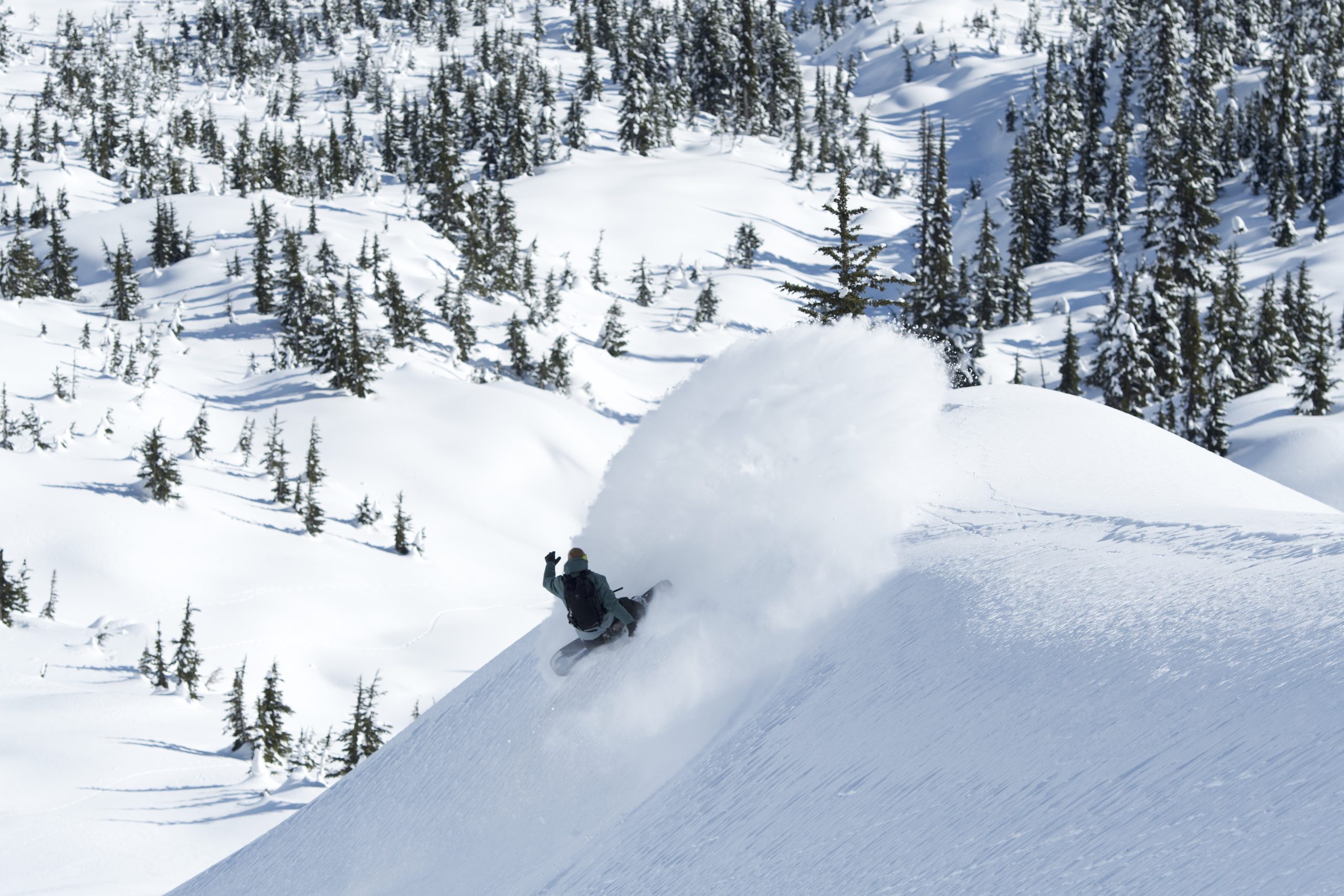 Yes Snowboards 2023/24 Preview
Retail Buyers Guide: Snowboard's 2023/24 Retail Buyer's Guide
Brand: Yes
Interviewee: DAVID PITSCHI BRAND MANAGER
How would you describe the current state of the snowboard market? What big developments, changes, challenges, and/or opportunities are you seeing and how is your brand navigating them?
The snowboarding market has benefitted from the outdoor boom and individual sports explosion due to the Covid episode. It's seen some good progress in participation across the world and is again on the rise. The challenges are to maintain that growth by bringing added value and innovation. I feel the industry has hit a glass ceiling in terms of innovation in boards. We've gone through all the shape templates possible to date. We need a new disruptive innovation that could bring a new wind to the Market. Other challenges are outside the industry and involve the consumers buying power,  for the next year or more and this will put a lot of pressure on the retailers and on stock management and the industry.
YES. is bringing new technologies to the market that are in line with its constant drive to make snowboards ride better;  and we are also constantly trying to make the best value for money product so that everyone that wants to can get on the hill.
Everyone has been affected by raw materials and shipping price increases and transport issues. Have you had to make any significant changes with regards to manufacturing, sourcing, or logistics? Are there any examples you can share of how your business pivoted effectively? Any positive developments with regards to these issues and the changes you've made?
We have had to strategically buy a lot earlier and also we've brought our calendar earlier so we have earlier production times and we can get on the boats in tile for a good delivery and even then it's been a challenge with some serious backlogs in the harbors. We also rely on carryover products to shift the risk more evenly across the season.
After two years of heavy carry over in the industry and more of a return to normalcy last season, what's your overall sales and production/inventory strategy for 23/24?
We have reduced the carry over products but still have some in the line to allow some earlier orders thus protecting the products price and taking the risk away from the retailer.
Do you anticipate any shifts in the ratio of e-commerce sales vs. brick-and-mortar sales now that most Covid-19 restrictions are gone?
I think the e-commerce is not going to slow down, if anything with the current state of fear we are fed with every day we will see more and more e-comm only buyers. Plus the fight to the bottom in terms of pricing is a lot easier online. Those habits will be hard to break now that they are set.
Does your brand have any new developments concerning sustainability and/or how you are positioning any environmental messaging?
We continue to produce our boards in a 100% solar powered factory and we try to make the use of solvents and polluting hardeners to a minimum. We also have a lifetime warranty so our boards are built to last they tst of time and not to be renewed every year. With our forever flex project we also make sure the board has a longer slope life and doesn't need to be changed every year.
What trends or developments are you seeing with regards to board construction, shapes, and general innovation? How is this shaping your 23/24 range?
There are some interesting ways of working the wood core coming out and we're working on some new core developments. We also see a return to the all mountain standard shapes after a couple years of total shape freedom. We see the good board recipes come back to the table. 
Does any new design or pattern approach in your 23/24 gear? Any collabs on the line?
We have a great new collab coming out on our new. Shape with the legendary surf Shaper John PYZEL who shapes John John Florence's boards. We have worked with him to get a board that would suit the all mountain rider that wants a board that will support his commitment to pushing his limits. 
We also keep working with Mark Kowalchuk on some of our boards and also the Geneva based artist called Kalonji 
We have a lot of interesting graphical stories to compliment the quality of our boards. As snowboarding is an artform, e include art in our boards. 
What product range or offerings are you focusing on the most for 23/24 and what aspects of the market are getting the most interest?
We focus on Allmountain freestyle boards, we are targeting the young freestyler that wand to jump in a park, on the side of the slope or in powder. We think the every snowboarder wants to express himself in a freestyle way so we try and make boards that fit all types of  freestyle.
Are you placing any focus on entry-level products? If so, why and how does this compare to previous years? What is your assessment of the youth market?
We have developed a totally new board that comes in at the same price point as our famous Basic board but it has differences in the way it rides. So yes we have focused in providing our excellent boards to the entry level price points. 
Pricewise, which area of the market do you cater to? What developments are you seeing with regards to product pricing? 
We cater to the Premium part of the market. We are trying to maintain our pricing structure but as you know it's become increasingly hard to maintain the same price points as we had in the past.
What are your top product marketing stories for next season?
The all-new PYZEL-YES. collab with a premium new shape that is an allmo-unatin freestyle board with a Tapered MidBite profile giving this twin board a slight directional feel.
The all-new All-In board that is based on the PYZEL shape but with a construction that allows it to come in at a more attractive price point. It's a less demanding board than the PYZEL but benefits from the same all-mountain freestyle profile
The Standard UnInc Dustin Craven, we've worked closely with Dustin to make aboard that can support his talent and we are happy to have aboard that represents him perfectly.
Best Sellers/Hero/Key products
The PYZEL: your one board quiver, this board is made to perform all over the mountain, it's a directional twin with our Tapered MidBite technology that lets you have a wider board with a narrower waist. This board will float you, land you and rail you all day long. Designed for the snowboarder in every surfer and surfer in every snowboarder.
The All-in: This inclusive board doesn't take sides, you can ride it if you're a confirmed rider or if you're a beginner needing a versatile board. Tapered MidBite allows you to have a wider nose and tail and the narrower waist maks the board more floatable and allows it to turn on a dime. One board to rule them all.
The Standard UnInc DC is a powered up standard with a camber profile and stiffer flex. It has a midbite profile  combined with camber . It makes this board strong and reliable it will hold you when you need to step on the gaz. Dustin Craven tested and proofed it in Jackson hole and Alalska during the Natural selection tour.