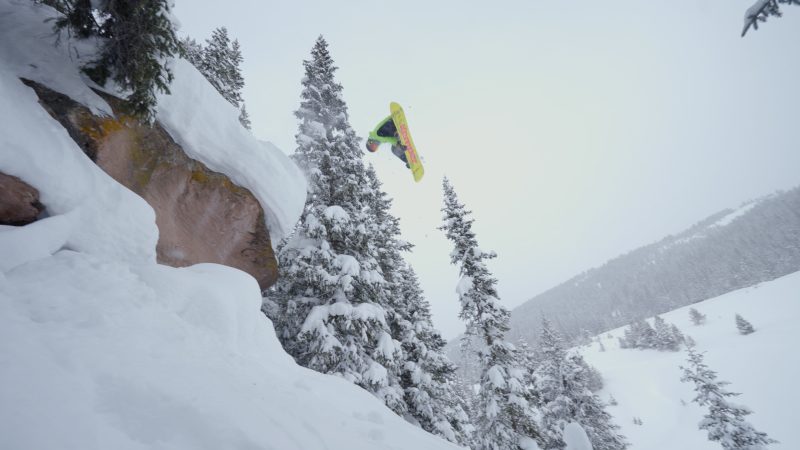 Kemper Snowboards 2023/24 Preview
Retail Buyers Guide: Snowboard's 2023/24 Retail Buyer's Guide
Brand: Kemper
Interviewee: Owner/CEO
How would you describe the current state of the snowboard market? What big developments, changes, challenges, and/or opportunities are you seeing and how is your brand navigating them?
Snowboarding is trending upward at this time over skiing and there are opportunities to grow as a brand. Industrywide, the supply chain issue is a big problem, especially the lead times for factories to secure raw materials. It's taken longer than ever before. This means brands have to forecast orders opposed to relying on preorders in order to receive the products on time. However, that means cash flow is effected as deposits to factories are going out sooner than ever. Since the Kemper relaunch in 2018, we are one of the youngest brands in the industry and we are focus on staying nimble and agile so we can make adjustments when needed to navigate the market. 
Everyone has been affected by raw materials and shipping price increases and transport issues. Have you had to make any significant changes with regards to manufacturing, sourcing, or logistics? Are there any examples you can share of how your business pivoted effectively? Any positive developments with regards to these issues and the changes you've made?
See above. We are ordering earlier to ensure that Kemper delivers early and/or on time. Thankfully shipping prices have gone down for shipping containers so we look forward to taking advantage of that this summer.
After two years of heavy carry over in the industry and more of a return to normalcy last season, what's your overall sales and production/inventory strategy for 23/24?
As a small brand, our strategy is to always sell out each season and have our retailers and customers asking for more. We analyze the prior seasons data to forecast our production buys, add a modest increase for direct-to-consumer and re-orders and then call it a day. 
Do you anticipate any shifts in the ratio of e-commerce sales vs. brick-and-mortar sales now that most Covid-19 restrictions are gone?
Consumers are definitely back in the shops to 'touch and feel' however, eCommerce is not going anywhere. We are anticipating similar ratios to past years.
Does your brand have any new developments concerning sustainability and/or how you are positioning any environmental messaging?
Yes. With our small new factory in Heber City, UT we are using as many materials as possible that are sourced from the USA. We will also cut down on our carbon footprint on the new Screamer model by not having to ship it from overseas. We are just getting started and making small steps to be more sustainable, so by no means are we making a big impact at this point.
What trends or developments are you seeing with regards to board construction, shapes, and general innovation? How is this shaping your 23/24 range?
We see a lot of new developments in core construction with inlays, cutouts, flax, etc. in the market. New ways to make the boards lighter and also reduce dampening and chatter in the tips and tails. We are also seeing a big movement in 3D shapes which is interesting to me because Noah Brandon and Morrow really nailed it in the 1990s with the Spoon Nose model. They were ahead of the game and now brands applying that thinking into their R&D, including us for future boards.
In regards to shapes, that's really where we focus. We have some original classic and fund shapes that stand out from the 1990s like the Flight and Freestyle models. I've noticed some other brands slightly knocking off those shapes, but honestly that means we are doing the right thing. The rest of collection also has unique and fun shapes that work specifically for the type of riding the board should be used for.  
Are you using any new materials in your hardware for 23/24? If so, what and why? We're interested in anything new in inserts/edges/cores/sidewalls/glue/resin/ wood types/base material / top sheet / etc. here.
For 23/24 we've switched to direct print matte top sheets for crisper-looking graphics. It also gives the top sheet a unique texture. For the past couple of seasons we already switched to poured PU sidewalls to provide more dampening in our board's rides. Our new USA Made Screamer uses an Aspen wood core from Michigan, USA.
Does any new design or pattern approach in your 23/24 gear? Are any collabs on the line?
The Screamer is redesigned and Made in the USA. We've also added some smaller sizes to the Aggressor, Apex, and SR models. Collabs ??? Just a couple of them…
Kemper x O'Neill – snowboards, bindings, outerwear
Kemper x Wildhorn – goggles and helmets
Kemper x Ogio – snowboard bags and luggage
Kemper x Maui & Sons – snowboards and streetwear
Kemper x Braille – snowboards and skateboards
Kemper x Fortnite – snowboards
What product range or offerings are you focusing on the most for 23/24 and what aspects of the market are getting the most interest? 
Our bread and butter are the snowboards and bindings and we are gaining more and more traction each year within the industry as a legitimate player. We've also done well with our splitboards and skins.
Are you placing any focus on entry-level products? If so, why and how does this compare to previous years? What is your assessment of the youth market?
We are working on an entry-level twin tip with the size range from youth to adults.
Pricewise, which area of the market do you cater to? What developments are you seeing with regards to product pricing? 
We are right in the middle of the road with our pricing. We want to provide quality and performance at an affordable price.
What are your top product marketing stories for next season?
Additional sizes for youth and women in our key models and collabs, collabs, collabs.