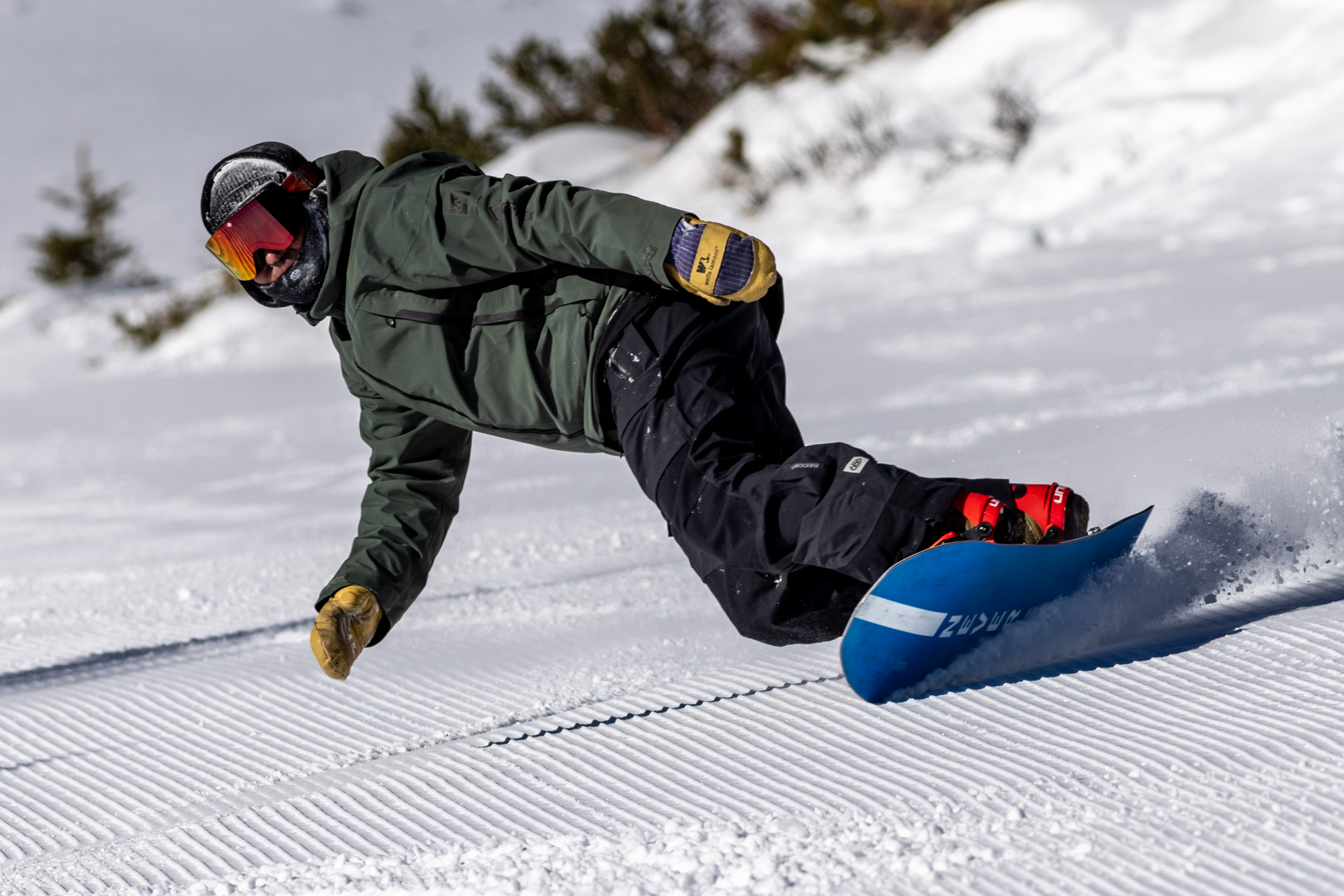 Never Summer Snowboards 2023/24 Preview
Retail Buyers Guide: Snowboard's 2023/24 Retail Buyer's Guide
Brand: Never Summer
Interviewee: Tony Sasgen / International Sales Manager
How would you describe the current state of the snowboard market? What big developments, changes, challenges, and/or opportunities are you seeing and how is your brand navigating them?  
The Snowboard market is in constant evolution to meet the needs of the consumers buying the products. Riders, athletes, trends, terrain, and conditions all drive the market among other factors.   We all had to adjust quickly during the pandemic whether it was material sourcing, labor, or logistics.  Every industry faced new challenges and we had to be nimble to adjust to the changing market and fluctuating demands.  Being a smaller brand has some advantages.  All of our design, production and distribution is done in one facility at our Denver Colorado USA Headquarters.  For us its always been about quality products first and unmatched customer service beyond that.  We continued to focus on keeping the quality, durability, and timing of the production consistent so our distributors, retail partners, and end consumers are happy with the product we deliver and they get it on-time so it fits with the selling season.   You can't sell it if you don't get it.   
Everyone has been affected by raw materials and shipping price increases and transport issues. Have you had to make any significant changes with regards to manufacturing, sourcing, or logistics? Are there any examples you can share of how your business pivoted effectively? Any positive developments with regards to these issues and the changes you've made?
Never Summer continues to produce all our snowboards in our Factory here in Denver Colorado, USA.   We've had to get creative with sourcing and stocking necessary materials to avoid running short.   With lead-times constantly fluctuating and materials being backordered our procurement manager is a beast doing a great job keeping crucial materials readily available.   One thing we did that we saw many other industries do keep as efficient as possible was shrink down the menu of offerings.  We had to limit the amount of SKU's we could fit into the production year which led to us trimming the list of board offering considerably.   That led to us having some gaps in the line-up that we are looking to fill this season and add more sizes over the next years as things stabilize.   We have definitely revisited the importance of being as efficient as possible and reducing wasted time, energy and resources.  
After two years of heavy carry over in the industry and more of a return to normalcy last season, what's your overall sales and production/inventory strategy for 23/24?
With resorts and retailer's shutdown around in many parts of the world there was little chance to avoid carry over.     From what we have been hearing from our partners much of the carry over inventory has been purged.  We will see how this season turns out to see what sort of demand is still out there.   
Do you anticipate any shifts in the ratio of e-commerce sales vs. brick-and-mortar sales now that most Covid-19 restrictions are gone?
Covid-19 restrictions definitely pushed consumers to shop online but the e-commerce sales have been growing alongside the brick-and-mortar sales over the years.   We have maintained tight retail distribution which has help the retailers that carry Never Summer keep sell through numbers strong.  Margins and sell through percentages matter.    If there is less natural demand it can lead to the consumer being motivated with discounts.     Now that retailers can welcome customers back in their doors my hope is that some of those online shoppers can better appreciate the service provided in these specialty shops.   When a true snowboarder is helping you size up your next snowboard and taking the time to get to know your style of riding a little bit can help greatly to keep people having a good time out on the hills.   There has to a balance between those two sales channels.     
Does your brand have any new developments concerning sustainability and/or how you are positioning any environmental messaging?
We've have always done our best to reduce excess waist.   The less you put in your trash the less in the landfill.  We are as efficient as we can be with waste.  Building long lasting durable boards also keeps them on the mountain shredding snow rather than stacking up in landfills.   We are also working with our local Waste Management branch to find a way to recycle some of our plastic/ p-tex waste.   
What trends or developments are you seeing with regards to board construction, shapes, and general innovation? How is this shaping your 23/24 range?
We have been focusing on keep board lines looking clean and producing shapes that are aesthetically pleasing as well as functional on the snow.  Quality, durability, and craftsmanship is what got us here and kept us here for the last 33 years, those product traits will never go out of style.  New shapes, materials, profiles all get heaps of testing in-house before we drop it on the masses.  Testing new carbon configurations, board profiles and shapes all the time to see what feels the best in certain conditions for that certain rider.   
Are you using any new materials in your hardware for 23/24? If so, what and why? We're interested in anything new in inserts / edges / cores / sidewalls / glue / resin/ wood types / base material / top sheet / etc. here.
We are sticking with the tried and true P-Tex side walls and the sintered P-Tex bases.   One new things we started is sublimating into our clear base material on some models to give a little more range for our designers to push in some color and variation of color ways.   We are using different blends of wood species to always hit the strength to weight ratio sweet spot.   New carbon patterns and material blends seeing how they perform on snow to find that next special recipe.   
What product range or offerings are you focusing on the most for 23/24 and what aspects of the market are getting the most interest?
For this next season we are pushing out a new model that we have done extensive testing on in the freeride side of our line-up.   Having deep roots into the big mountain freeride side of things this segment will always be important to snowboarding.    We dropped the Proto FR last year and now this New Valhalla it helps round off the entire line-up.  The Shaper line has also had a couple models get some shape updates to the nose and tail to keep them fresh.    
Are you placing any focus on entry-level products? If so, why and how does this compare to previous years? What is your assessment of the youth market?
We have several models between the men's, women's, and kids category that fit beginner and entry lever riders but those models will also allow those riders to grow with those board for bit before they progress and outgrow those boards.   
Pricewise, which area of the market do you cater to? What developments are you seeing with regards to product pricing? 
Never Summer has typically catered to a higher price market due to high priced materials and US production.    Our mid to higher priced models seem to sell through the quickest and most consistently.   Our customer base has come to appreciate the quality and durability so paying a little more gets you some added value in strength and craftsmanship. 
Best Sellers/Hero/Key products:
Proto FR – Best Seller up to now for 2022-23 – True freeride direction board featuring triple camber tech.   Hard changing big mountain snowboard for more aggressive, stronger riders in mind.
Valhalla – New freeride model – Triple camber fusion profile. Freeride all mountain with new profile offering aggressive stable feel with a board that can carve anything.
Proto Synthesis – Worldwide's most popular model due to pure versatility.  True twin with a mid-flex that is a park killer.  All around resort all-mountain.