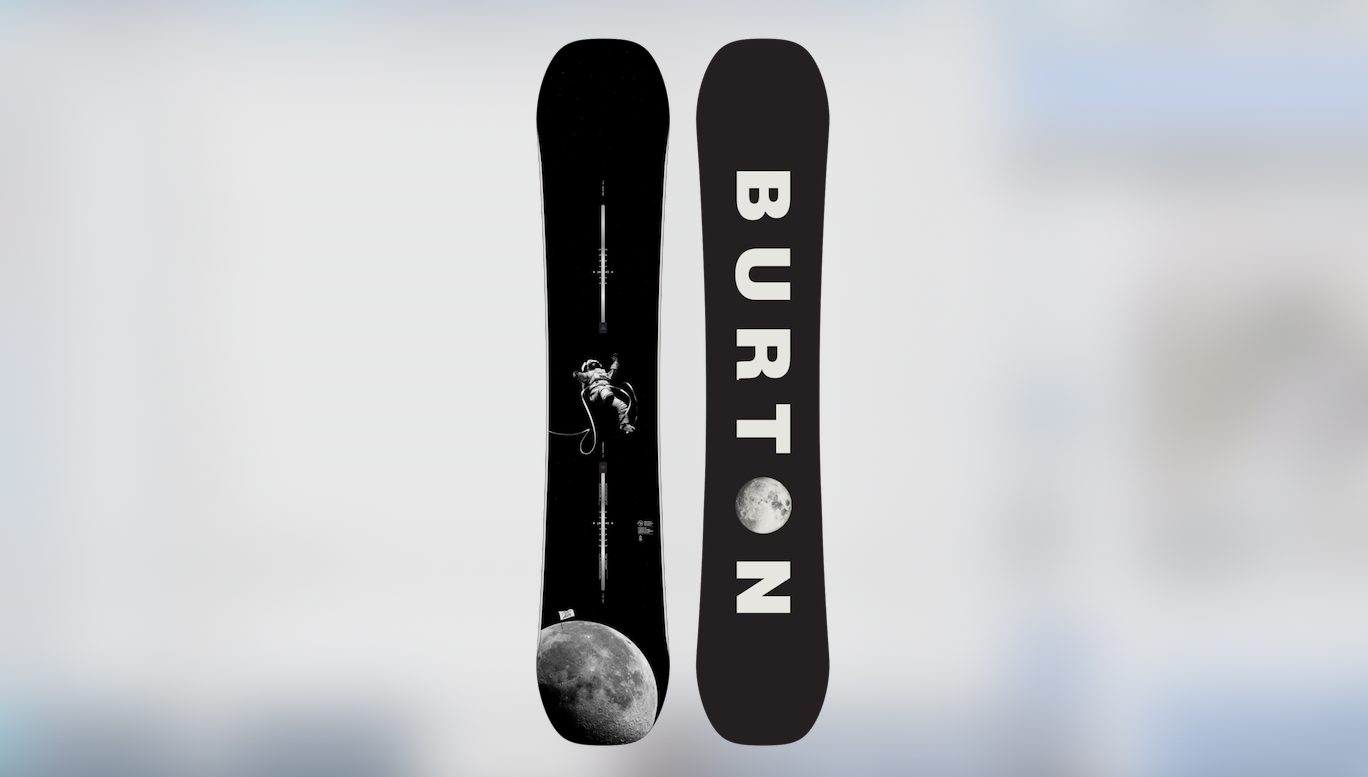 Burton Snowboards 2023/24 Preview
Retail Buyers Guide: Snowboard's 2023/24 Retail Buyer's Guide
Brand: Burton
Interviewee: Jan Grimm, Senior Product Merchandiser Europe
After two years of heavy carry over in the industry and more of a return to normalcy last season, what's your overall sales and production/inventory strategy for 23/24?
Increasing COVR was our strategy before COVID, and still is a vital part of our product strategy, increasingly so in boards.
Does your brand have any new developments concerning sustainability and/or how you are positioning any environmental messaging?
In 2017, we set a goal to reduce the average carbon footprint of each Burton hardgoods category by 20% over a 5-year period.
In W23, we exceeded our goal for snowboards, reducing the average category carbon footprint by over 21%.
Further, we're have a goal to become carbon neutral as a company in 2025.
STUDY PARTICIPATION IN EUROPE
This season, Burton is participating in a multi-brand pilot study on snowboard/ski shredding, sorting, and recycling. This initiative, led by the European Outdoor Group, focuses on finding a system for properly recycling boards and skis without downcycling. While this is a pilot, the outcome of the research is aimed at industrial scale.
What trends or developments are you seeing with regards to board construction, shapes, and general innovation? How is this shaping your 23/24 range?
Freeride and non-binary/unisex boards are in focus for us.
People want boards that fulfill a certain purpose, that work in specific terrains or for specific types of riding. And they don't want to be restricted by their gender label on them. We introduced non-binary boards to our Family Tree collection a couple of seasons back, and now more and more non-binary models make it into our main line.
Our Focus in boards is still freeride, that's where we concentrate our energy when it comes to new shapes and innovation.
Shapes: 3 new Family Tree Shapes
Family Tree Powder Wagon (Big Mountain)
Family Tree Gril Master (All Mountain)
Family Tree Short Stop (Powder)
What product range or offerings are you focusing on the most for 23/24 and what aspects of the market are getting the most interest?
Focus on freeride.
Are you placing any focus on entry-level products? If so, why and how does this compare to previous years? What is your assessment of the youth market?
We have a multi-year project to align our youth product and make it easier to shop for kids and parents. We are also implementing naming alignment around Smalls / Grom / Mini Grom size collections and have increased the carryovers.
Also, a new model coming out of consolidation between Yeasayer Smalls and Process Smalls. The Smalls Board, coming in 2 colorways carries forward into W25.
What developments are you seeing with regards to product pricing? 
See last year: Our industry is facing significant cost increases, part of which we need to offset by increasing our pricing. These decisions are tough, but we will continue to offer great products for all snowboarders.
Best Sellers/Hero/Key products:
Gril Master (Grilo)
Marko "Grilo" Grilc was in a league of his own, and the Burton Family Tree Gril Master honors his contribution to snowboarding as well as his family.
Process (Sparky in space)
Behind team rider Mark McMorris' chill demeanor and effortless style is a powerful competitor. In keeping with the happy bears theme on the Process, the panda shares McMorris' laid back but lethal style.