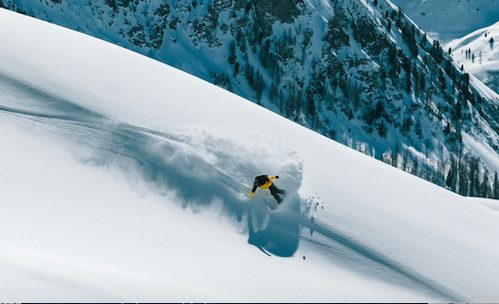 Nidecker 2023/24 Snowboards Preview
Retail Buyers Guide: Snowboard's 2023/24 Retail Buyer's Guide
Brand: Nidecker
Interviewee: Antoine FLOQUET, Snowboard Category Manager
How would you describe the current state of the snowboard market? What big developments, changes, challenges, and/or opportunities are you seeing and how is your brand navigating them?
The global politic & economic situation makes the winter market quite unpredictable. As a brand, we therefore have to reduce the amount of risk we're willing to take, secure our orders & productions and more importantly help & support our distributors & retailers. Our business model hasn't been designed for margin performance but toward viability through waves. And as it has proved its reliability during the past chaotic covid years, yes we are confident and so are our distributors. We listen to the market and our people, we adapt ourselves, adjust our collections, and make sure to deliver on time. This is the biggest challenge our industry is going through these days, and the Nidecker Group has a proven strategy to successfully get through it.
Everyone has been affected by raw materials and shipping price increases and transport issues. Have you had to make any significant changes with regards to manufacturing, sourcing, or logistics? Are there any examples you can share of how your business pivoted effectively? Any positive developments with regards to these issues and the changes you've made?
Industry is made of materials cost variations & logistics issues. It indeed was a bit tougher this year though nothing we can't manage. We stick to our trusted partners & suppliers to deliver the best quality and managed to avoid any swap to downgraded options.
After two years of heavy carry over in the industry and more of a return to normalcy last season, what's your overall sales and production/inventory strategy for 23/24?
We have a carry over/forward strategy set up for a while now, kept it throughout the Covid period, and is still in demand for the coming years . It seems like it makes our order shift smooth & healty, we anticipate productions and have early deliveries, so it makes everyone happy. As long as the strategy is well announced towards everyone and we stick to the plan, we're totally in line with our distributors, retailers and business model.
Do you anticipate any shifts in the ratio of e-commerce sales vs. brick-and-mortar sales now that most Covid-19 restrictions are gone?
We believe into brick and mortar which is a healthy key stone of our distribution strategy. Of course e-com grows organically and the market balance itself naturally within these two canals. Avid-nerdy-splitboarders who have bought multiple splits in the past and have run Thousands D+ and watch for any available tech reviews are for sure confident into buying online their gear without much advise. Though most of the split market is still willing to have more advise on the perfect set up which would fit their need and way of riding up & downhill.
Does your brand have any new developments concerning sustainability and/or how you are positioning any environmental messaging?
Nidecker is a proud member of 1% for the Planet and sustainability is in our habits for a while ! We organize our annual "Stash the Trash Tour" before Summer holidays, we use green materials like bio-resins or local wood-cores & work hand-in-hand with our suppliers to help their energy-transition towards more efficiency, less wastes & lower carbon footprint. Did I mention our HQ now runs 100% solar powered and is Carbon neutral ?
What trends or developments are you seeing with regards to board construction, shapes, and general innovation? How is this shaping your 23/24 range?
There is no single or massively leading trend at the time, each brand innovates in different manners. Regarding product innovation & construction, we at Nidecker digged ourselves into the Biomimicry science and deliver a side collection "the Biomimicry series" with Nature oriented shapes. This year we add a new model to this line which is an Asym True Twin Tip board, with an astonishing unique shape and our Evolution Tips technology.
Are you using any new materials in your hardware for 23/24? If so, what and why? We're interested in anything new in inserts / edges / cores / sidewalls / glue / resin/ wood types / base material / top sheet / etc. here.
We introduced 2 years ago a brand new "Swiss Made" wood core into our Biomimicry series, locally sourced trees, locally transformed then shipped to our manufacturers. We now produce our boards using bio-sourced resin only and have continuously testing new bases options.
Any new design or pattern approaches in your 23/24 gear? Any collabs on the line?
We develop our Biomimicry "Nature shaped" serie, with the addition of a True Freestyle model, The Gamma & Gamma APX. We dig ourselves into this science with is incredibly resourceful.
What product range or offerings are you focusing on the most for 23/24 and what aspects of the market are getting the most interest?
We are All Mountain Essentials so we focus on all segments to deliver sharp & fine tuned gear to all, from the 100% freestyler to big mountain snow surfer through the all mountain guy riding a bit of everything.
Are you placing any focus on entry-level products? If so, why and how does this compare to previous years? What is your assessment of the youth market?
We offer state of the art of snowboard manufacturing with the Megalight & Ultralight, but are spending almost same amount of time each time to redefine our entry level offer. It's through the new w24 Score that we'll introduce our revised "Standard Specs" with for instance wider waist width standard. So yes definitely care about this "entry collection", it's through it that people enter the snowboard world, so it is our duty to offer them the best we can. Our entry collection is cheaper because we use more affordable raw materials, but it benefits from our 35 years of experience. It's definitely the best we can do at these price points.
Pricewise, which area of the market do you cater to?
What developments are you seeing with regards to product pricing?
Thanks to the incredible job done by our brand manager Thierry Kunz during the past few years, our brand image & perception has literally shifted from low end toward high quality gear at mid-range price. This is a segment we are now reinforcing on all product categories.
What are your top product marketing stories for next season?
Biomimicry serie will grab some attention for sure, as much as our Escape Family (Escape, Escape Plus, Escape Split). Then our big push will be toward our brand new Boot Line and our successful Supermatic bindings as well.
Best Sellers
The Gamma & supercharged Gamma APX are our big novelies amongs the Biomimicry serie. It's an Asym True Twin shape using our Evolution Tips technology and it comes with a CamRock on the Gamma & Camber with twice more carbon infilled on the Gamma APX.
The Venus was elected best woman board pas year, so based on this recognition we now offer a boosted Venus Plus version with full Camber and upgraded materials to make the sharpest Venus ever.
After years of discussions, debates, studies analysis & data management, we'll introduce our new Standard Specs Line through the new w24 Score.
New specs for upgraded performances and feel, but at a regular price !