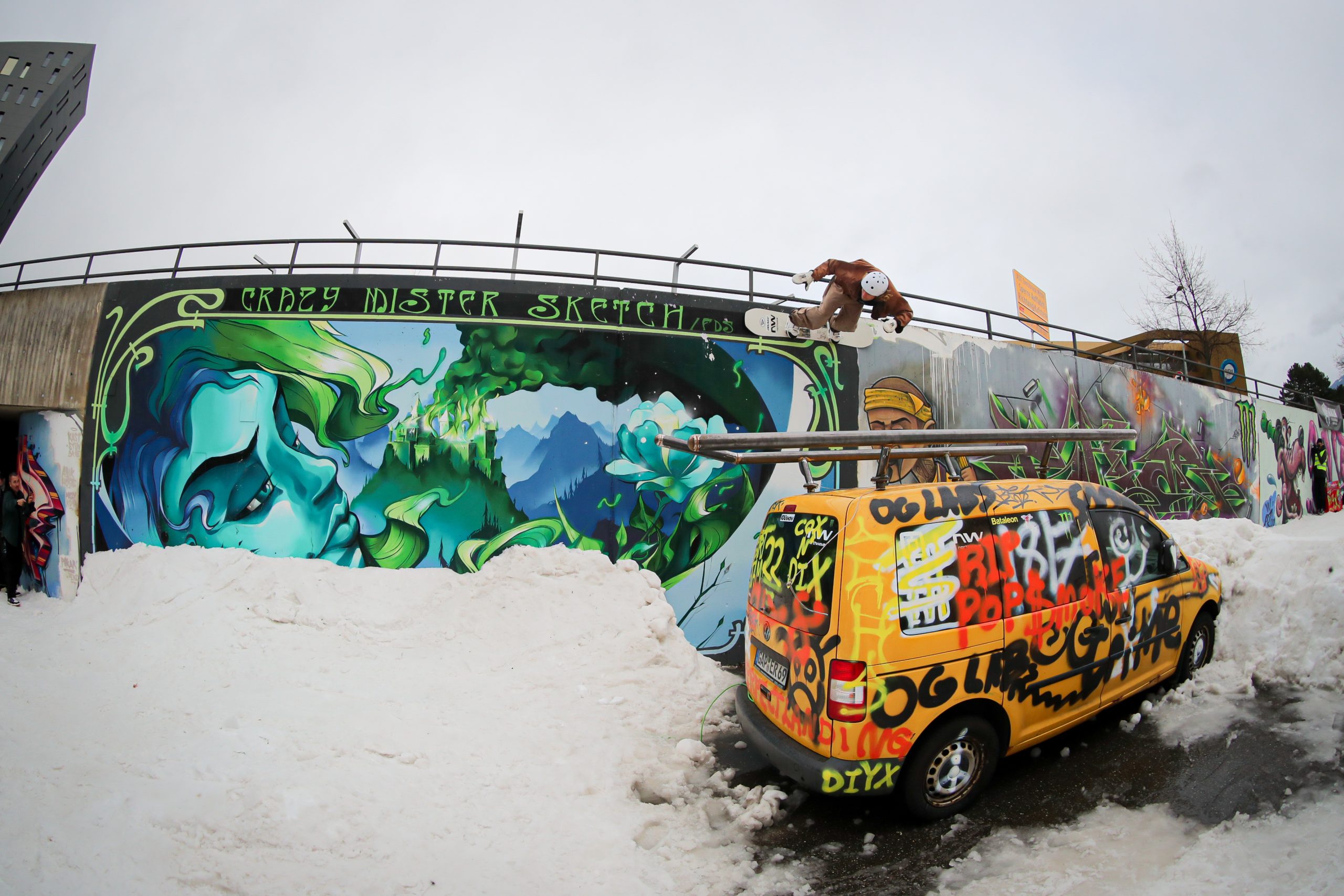 Drake 2023/24 Snowboards Preview
Retail Buyers Guide: Snowboard's 2023/24 Retail Buyer's Guide
Brand: Drake
Interviewee: Product & Communication Manager
How would you describe the current state of the snowboard market?
What big developments, changes, challenges, and/or opportunities are you seeing and how is your brand navigating them?
Snowboarders were enthusiastic when they stopped with Covid restrictions and allowed to go riding but it is not easy to be so optimistic considering increases in energy costs and inflations. Everyone has been affected by raw materials and shipping price increases and transport issues.
Have you had to make any significant changes with regards to manufacturing, sourcing, or logistics? Are there any examples you can share of how your business pivoted effectively? Any positive developments with regards to these issues and the changes you've made?
No big changes on the sourcing side, not so safe considering there are still some difficulties for travelling on production sites. We are working to be more efficient on the logistic side, we also used the train to import from China. Better relationships with actual suppliers in order to keep cost increases under control and more efficiency on the logistic side. And finally the exchance rate dollar/RMB is helping.
After two years of heavy carry over in the industry and more of a return to normalcy last season, what's your overall sales and production/inventory strategy for 23/24?
As said it is not easy to be so optimistic considering the Economic situation, we are worried the energy cost increases will affect the budget for tickets and gears, for this reason still part of the collection is carryover. But we are working on an interesting project that will be a link between a powder surfer board and a freeride boards
Do you anticipate any shifts in the ratio of e-commerce sales vs. brick-and-mortar sales now that most Covid-19 restrictions are gone?
No big difference, we are still having a good relationship with traditional sales channel, so we are not so aggressive of the e-commerce side.
Does your brand have any new developments concerning sustainability and/or how you are positioning any environmental messaging?
We are working on it, because it is not simple to keep same performance and safety standards with recycled materials, using an important percentage to really change the product and not just have « greenwashing ».
What trends or developments are you seeing with regards to board construction, shapes, and general innovation? How is this shaping your 23/24 range?
No big changes, we introduced the unisex board Tao of Drake and we trying to expand this concept to other model adding new sizes.
Any new design or pattern approaches in your 23/24 gear? Any collabs on the line?
We have different styles on design according to models, proud of proposing graphics sometimes mixed with abstract objects and geometric lines. We will have the third collab in a row with Rusty Toothbrush crew, but we also involve a big part of team riders in several steps of development, starting from brainstorming, passing through sketches 'till almost complete and finished graphics (for example the Tao unisex board where Simpson bros made the artwork or on our female top allmountain board where all our women team were involved in the graphic development).

What product range or offerings are you focusing on the most for 23/24 and what aspects of the market are getting the most interest?
We are focusing on the allmountain line but at the same time bringing on something more dedicated for park/jibbing and backcountry
Are you placing any focus on entry-level products? If so, why and how does this compare to previous years? What is your assessment of the youth market?
We are covering the gap we had between junior and groms, but everything is a derivation from the « adult » collection
Pricewise, which area of the market do you cater to?
Our vision is to provide performing products, boards in this case, at a competitive price
What are your top product marketing stories for next season?
Collab with Rusty Toothbrush crew, Sequel of the women project Please make space and Tao of Drake unisex concept where the goal is to have the same number of payed riders between men and women within 2025.
Best Sellers
Long live crews! Long live friendships! This year we celebrate the Rusty Toothbrush's crew 11th year anniversary. With it's smooth classic camber and medium/hard flex, you'll be sure to perform both in the backcountry and in the streets. It's a directional twin with slightly wider nose than tail and a carbon bar in the middle of the board between the bindings to give it more pop on those ollies.
The tao is known to keep the balance of the universe, it is the ying and the yang maintaining the perfect flow of things. With so many women riding it and so many men loving it, it just came so natural to make a unisex board. The skate camber makes it a super cool jibbing board. The snake is designed by our PRO team riders Jake and Joe Simpson.
With this new board, we have stepped it up like no other. This is a true beauty as its designed by women, for women. We've added a carbon rod in the middle for a better and more perfor- ming pop making it team rider Veroniqi Hanssen's first choice. A board for more advanced riders. No wonder it's been approved by our slope- style rider Lia-Mara Bosch.