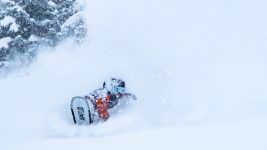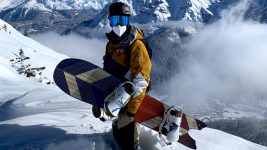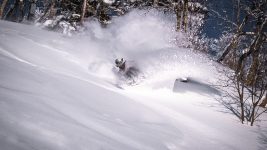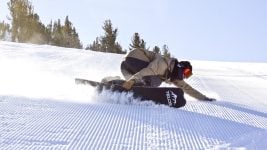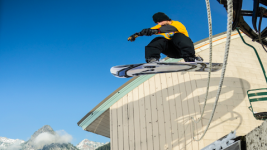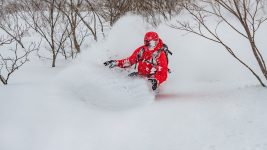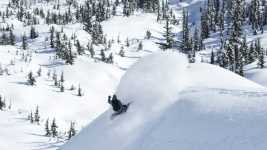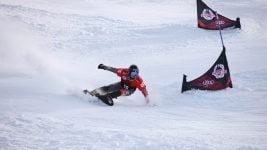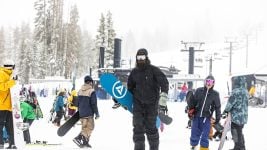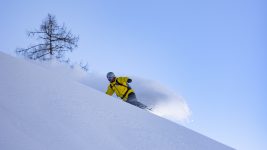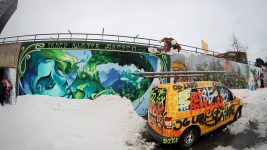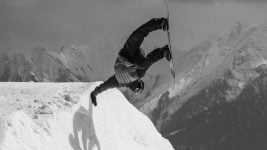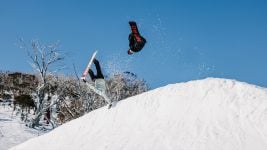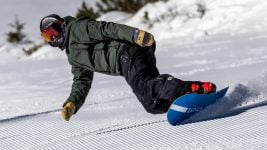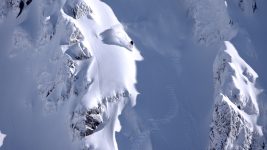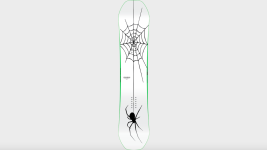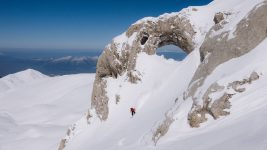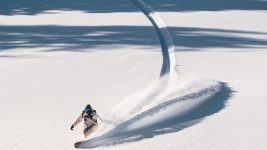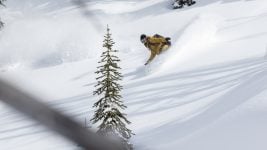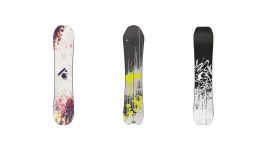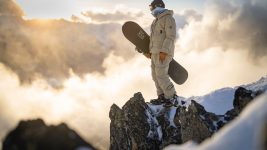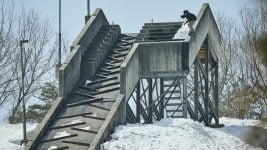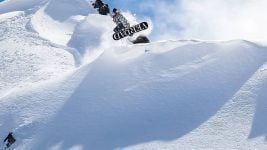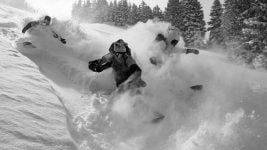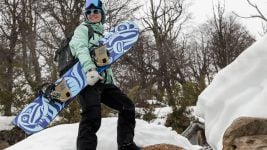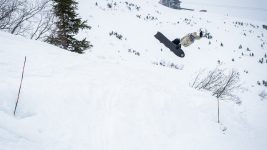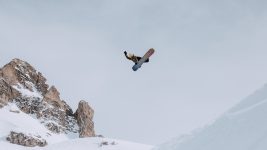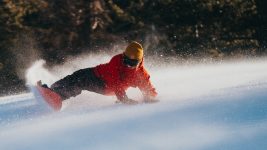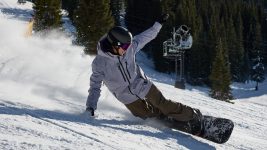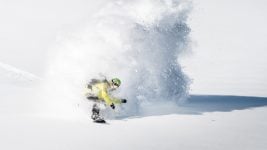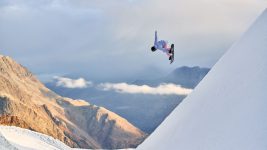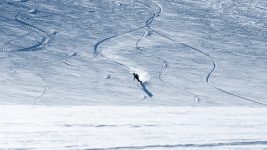 Snowboard's 2023/24 Retail Buyer's Guide
What a time to be alive, what a winter awaits us, and what a new era is emerging for snowboarding. The big guns are happy, small labels are blooming, and the scene is striving. All hail snowboarding! And luckily, we're here to help you navigate the landscape and understand the new challenges and opportunities that are on the horizon. We also aim to spread the stoke by showcasing the kick-ass products brands are cooking up. Ladies and gents, welcome to next winter's Retail Buyer's Guide for Snowboard 23/s24, brought to you by Matthieu Perez.
Sit tight and buckle your seat belt. It's going to be a hell of a trip through the creations and plans of the industry's leading minds. To start, let's throw some high fives to all the small labels out there who fight, create, and rise. Ex-Pro and Founder of West Snowboarding David Lambert is happy to announce, "We will have our ten-year anniversary the coming season. Therefore expect a lot of limited projects for that and a lot of novelties". As part of its twenty year anniversary, Bataleon will showcase its rich history of timeless and provocative design in the forthcoming Goliath deck.
Amplid's Peter Bauer lays down the current context of the market, explaining, "Just like everything else in the world, things are going up and down, and developments are difficult to forecast." Kjetil Bjørge at Fjell offers, "the market seems to increase despite the world situation affecting [the industry] at every stage, and that it is most important to try to get people inspired to get out into the mountains by focusing on satisfaction and joy when riding the boards."
Korua's Marketing Manager, Geoff Brinkhaus, likes to point at lift rates and accessibility, noting that "it seems like snowboarding is as strong as ever, and the focus on carving and surf inspired riding is growing, which we are excited about. As costs everywhere go up, we see potential challenges with the cost of participating in this sport." However, Eddie Wall at Arbor explains how much the sport can contribute to a positive dose of energy. He explains, "the snowboard market is currently strong. Covid changed people's outlook on activities and forced them outdoors. Skateboarding, surfing, camping, biking, and most other outdoor sports, including snowboarding, saw substantial growth. This gives us the opportunity to welcome new customers into the snowboarding world. With resorts closed, splitboarding gained more popularity, and once the resorts opened, they were busier than ever."
Pete Saari, MC at Mervin Manufacturing (Lib Tech, GNU, Roxy), believes, "Snowboarding is, and always has been, an escape from life's biggest challenges. With major world events weighing heavily on the human population, most people could benefit from more time in the outdoors, more carefree adventure, and more fun. Snowboarding is that vehicle for action. It's fun, it (most often) gets people outside, and it inspires creativity and positive energy."
While global events–including the pandemic and the war in Ukraine–shape the world as a whole and inform our collective experiences, they impact each person and each brand in unique ways.
Elevated Surfcraft chose to hold consistent through the pandemic, continuing to work with its factory to craft small batches of each model. "Timing is a bit slow but we have already presold most of our inventory and set aside a batch for EU distribution," says Elevated owner Aaron Lebowitz. At Arbor, Covid-19 also presented challenges with material, supply chains, increased costs, and congested ports. This forced the brand to move its timelines ahead and be certain to ship ahead of schedule.
Bataleon has continued working towards its goal of simplifying supply chains and managing risk. It has also expanded an already successful partnership with Titan Sports Co. "We're excited to build on this relationship with a commitment to innovation, quality, and efficiency," says Bataleon's Michael Chilton.
In contrast, Head has made no significant changes to its manufacturing or sourcing processes. In general, despite the effects of the current situation, the brand saw generally saw a V-shaped recovery in the main markets, as well as extremely strong results in overseas regions.
Salomon is eager to see what's next. "The biggest question now is the size of the 2023 open to buy in the different part of the world", says Jacopo Lazzari. "We witnessed drastic drops in other industries and we will soon know what's going to happen for snowboard equipment."
David Pitchi at YES. notes, "Other challenges are outside the industry and involve the consumers' buying power for the next year or more and this will put a lot of pressure on the retailers and on stock management and the industry."
For the smaller guys, staying true to their roots and focusing on the core is a one-way street. They're all in, but it comes at a cost. Demir Julia at Verdad observes, "I cannot really say anything positive. If we were a big brand, I wouldn't be in this mess since the big guys have the shotgun in the production planning. If we want to produce in time we need at least to do 20,000  boards in pre–order and this is impossible for us without a huge investment. So for the small brands, things have become more difficult."
GiGi Rüf, owner at Slash By GiGi's shaking up how hiscompany is operating: "We're learning how to capitalise on being a small independent snowboard brand and we'll be delivering lots more limited runs of snowboards and apparel products through collabs with team riders, friends of the brand and other creatives in our sphere. We've been dabbling with carry-over models for the past few seasons, assigning more mellow graphics to a board we want to give retailers more time to sell. We've also had success with limited capsule releases and because creativity and freshness are the bedrock upon which Slash By GiGis the brand stands, we're evolving how we come to market with our products."

West's David Lambert sees a challenging landscape, explaining, "Unfortunately, I don't see many changes around me, it seems like most of the players are sticking to the same old habits and schedules, just making them even worse and more stressful. This is how we see the industry. Fortunately, on snow, the vibes are huge and I see a long and bright future for snowboarders and snowboarding in general."
Never Summer touts the inherent flexibility it has by manufacturing its own boards. "All of our design, production, and distribution are done in one facility at our Denver, Colorado, USA Headquarters" explains Tony Sasgen, international sales manager. "For us, it's always been about quality products first and unmatched customer service beyond that. We continued to focus on keeping the quality, durability, and timing of the production consistent so our distributors, retail partners, and end consumers are happy. You can't sell it if you don't get it!" Fact.  
Other brands are focusing on their next steps and how to keep evolving. David Pitchi mentions, "We need a new, disruptive innovation that could bring a new wind to the Market. YES. is bringing new technologies to the market that are in line with its constant drive to make snowboards ride better, and we are also constantly trying to make the best value-for-money product so that everyone that wants to can get on the hill."
Rome takes the challenge from a line management perspective by trying to find the sweet spot for new products, carry overs, and incremental, tiered tech updates. Salomon offers a strong assessment of what it takes to thrive in today's market. According to Paul Batsch, "The name of the game remains your brand strength in the eyes of the consumer base. This is what will make your brand go through these uncertain times with more ease." Word.
SUPPORT YOUR LOCAL DEALER
Different companies, different people, different visions. Let's start with Academy's approach towards brick and mortarretail. According to Founder Jeff Baughn, "We are advocates of supporting our brick and mortar and we don't run ads promoting direct sales." Never Summer's Tony Sasgen points out that "When a true snowboarder is helping you size up your next snowboard and taking the time to get to know your style of riding a little bit, it can help greatly to keep people having a good time out on the hills."
Nico Compan at Easy Snowboards illustrates some of the challenges brands face in their pursuit of supporting retailers. He explains, "We faced a big increase in material costs during last production [season] but we tried to maintain good prices for customers and good margins for shops. Our goal is to work as a collective so it's a win-win situation for everyone."
Elevated Surf Craft sells direct-to-consumer in the US and is working with Good Question Supply to distribute to select shops in Europe. Telos has a new setup in Europe, run by Kolja Keetman. Since last winter, the brand has been working step-by-step to strengthen its salesforce all over Europe to deliver the necessary service to retailers.
On the endless carry-over topic, which has always existed for some brands and simply become a necessity for others, we get different approaches. Approximately 50% of Amplid's boards are 2-season models. Amplid had already introduced this cycle prior to Covid. "It helps retailers keep the value of their inventory, and avoids a price deathmatch right after Christmas," asserts living legend Peter Bauer.
Some brands use their carry-over products as an advantage in terms of flexibility and reactivity. Yunika's Owner, Jean-Marie Thil says, "With a carry-over strategy, we are luckier than other brands by having some extra inventory which comes in handy when needed." Borealis is another brand that touts the benefits of the carry-over approach and incorporates it heavily into its long-term plans. "We've always done carry-over on most models for up to three consecutive seasons. From 23/24 on, we plan on implementing a two-year graphics lifespan combined with construction and technology updates following that same pattern", says Founder Ben Hall.
WHAT'S NEW?
For next season, brands are ready to serve up a range of new products and no shortage of compelling stories. Easy Snowboards grounds its strategy on its product. "Our marketing is our product so we can better adjust our margin. We try to do a smart and cheap marketing [approach],"explains Nico Compan.
For 23/24, Salomon will offer a completely refreshed collection of performance freestyle boards in collaboration with its team of park riders. "We pay a lot of attention to entry, mid-level products because we know that these are the ones that will trigger passion for snowboarding," insists Paul Batsch. Following the same mindset, youth products are important too, and Salomon will keep supporting the All-Mountain segment with its most sustainable product construction.
The brand will keep evolving its Hillside program with Wolfgang 'Wolle' Nyvelt, the mastermind behind Äsmopowsurfers. This include the addition of a new powder board to the quiver that is inspired by Japan riding style.
Mervin Manufacturing also has a strong program with its different brands. First and foremost, Roxy and Chloe Kim developed the XOXO Pro utilizing the brand's most premium technologies and materials to perform at the highest levels. Roxy has positioned that board as the pinnacle model that influences the rest of the boards in the collection. On the Lib–Tech side, the brand's "Experimental Division" is always working hands-on with materials, shapes, contours and processes to make better snowboards that are easier to ride, last longer, and have better board feel.
Capita will introduce a new series developed with Arthur Longo. This series will be called the Aeronaut and is designed by Arthur to function as a perfect board to tackle both all mountain resort and powder conditionsn and features a narrower waist width than many of the boards in the collection.
The new up-and-coming Doubledeck is based on a patent cooperation treaty worldwide. As the name suggests, the brand's signature technology revolves around an innovative double-deck design. Terje Haakonsen has partnered with Doubledeck Snowboards and is responsible for future product development.
For many brands, the freeride and all-mountain categories are a large part of their collections and are benefiting from a greater focus. Weston is continuing to focus the majority of its effort into powder and freeride categories. With Weston being a niche brand in the solid snowboard space, they're continuing to focus on their high-end models vs. entry level.
Never Summer has deep roots in the big mountain freeride side of things and firmly believes this segment will always be important to snowboarding. The new Valhalla and the Proto FR, which was introduced last year, will help round off the entire line-up.
"Ultimate Diversity" has been Nitro's philosophy for many years now and the brand never gets tired of supporting every type of rider out there. "We try to avoid the chasing-trend game while striving to be relevant for our pro team, as well as consumers from beginner to expert," says bigwig Tommy Delago.
For 23/24, all of the boards in Telos' backcountry-oriented collection will feature graphics related to the TELOS saga. The all-new Legend, Legend Massif, and Adit designs were created by French graphic designer Nicolas Thomas.
Arbor notes that, over the past few years, customers have taken more interest in quiver boards yet there will always be a need for daily drivers. Eddie Wall explains, "Heading into 23/24, we see a lot of people realizing that although quiver boards are fun in powder, for example, they still need something that functions well once they hit the groomers."
Flux confirms that freeride-type boards are increasing. The brand sees user needs becoming more diverse. As a brand from Japan, Flux would like to differentiate itself by offering higher quality than its competitors. "We would like to promote and propose a product line that has its roots in Japow, spreading the joy of snowboarding from Japan to the world," claims Kyosuke Ogata.
Gender inclusion is an important topic for many. For K2, unisex is key and the brand places an emphasis on making snowboards for everyone. "Creating a snowboard with the entire tech our masterminds come up with and open it up to every gender, make the advantages visible for everyone that steps on this board from the first turn on," notes K2's European Marketing Coordinator Sebi Schmitz.
Freeride and non-binary/unisex boards are in focus for Burton. The brand also aims to tailor its products to specific riding styles and terrain. "People want boards that fulfil a certain purpose, that work in specific terrains or for specific types of riding" explains Jan Grimm.
There are no big changes for Drake, as the brand introduced the unisex board Tao of Drake and is trying to expand this concept to other models and add new sizes. On the team side of things, Tao of Drake is a unisex concept where the goal is to have the same number of paid riders between men and women within 2025. For Elevated Surfcraft, it's become very clear that the highest demand for its product comes from the females.
Shaped boards and the "surf the snow" ethos are currently very popular and serve as the foundation of brands like Koruaand Dupraz. While Dupraz has promoted shaped boards for almost 20 years, many manufacturers are enhancing this category by placing their own spin on it.
Jones has collaborated with Christenson Surfboards for nearly ten years and Lib–Tech has been collaborating with Mayhem for many seasons as well. This cross pollination has led to fresh ideas in both snowboards and surfboards. "All of Matt Biolos's Lib Losts are feeling really good with progressive 'bottom turn carving minded' progressive sidecuts and floaty soft snow friendly noses," states Pete Saari.
This year, Elevated Surf Craft is working with a local California surfboard shaper who specializes in midlength egg designs. Together, they are developing a 165 cm mid-length board for the mid-life cruiser.
YES. has worked with legendary surf shaper John Pyzel to develop a board that suits the all-mountain rider who wants a board that can help push one's limits. Stranda is doing some experiments with channels in the base of its very limited edition Starliner.
According to Nidecker, there is no single or massively leading trend at the time. Instead, every brand is finding its own voice and approach to innovation. For next season, the brand found inspiration in the science of biomimicry science. Its Biomimicry series showcases nature-oriented shapes. For 23/24, shaping is Rome's biggest focus. New shapes will be seen on the Rene-Gade, the Stalefish, the Heist, the Hype, and the Agent Pro.  
Head's Ops Marketing Manager, Kathatrina Acham explains that "since traditional carving on the freshly groomed slopes and cruising in the backcountry is what people love about snowboarding, besides freestyle, we introduce our all-new cruiser boards, including rather classic shapes with long floaty noses and short pintails, and also fancier models with swallow tails or completely new shapes."
WHAT'S IN?
Board construction continues to evolve, leading to fresh collections that features innovative process and materials, as well as compelling graphics. New for 23/24, the Roxy XOXO Pro uses carbon strips to add stability and pop to the board while keeping it light. This model is made in the USA with eco-friendly materials, FSC-certified woods, water-based inks, bio solvents, and low VOC resin systems. "The materials and processes throughout the line remain the most advanced and sustainable in the industry," asserts Barett Christy Cummins. This year, Lib–Tech is excited about how things are coming together. "Travis' boards are amazing with Adam Haynes doing the art for the Orcas and Parillo doing the T–Rice Pro series," says Pete Saari. Austen Sweetin has a new Lib Rig pro model coming out that blends some of his favourite aspects of the Dynamo and BRD shapes into an all new directional FS all-mountain machine. Lib's Experimental Division developed a new soft serve spoon nose 3-D tech that aims to excel in the pow without compromising hardpack performance.
Ride keeps it straight and simple. "Metal Slim Walls. Check it out. Your. Mind. Will. Be. Blown. Just saying," claims Jim Linnberg. At Jones, the Hovercraft 2.0 will be the first snowboard model to incorporate a new snowboard recycling process that is tentatively named Recycle Tech. This revolutionary new snowboard reclamation process allows the brand to reuse upwards of 95% of the materials in a broken or retired snowboard.
Academy is all about camber. "Retailers are finally putting down the reverse camber Kool-Aid. Function over BS," insists Jeff Baughn.
Slash are also big into camber, and Gigi's go-to board the ATV powers into its second season with its redesigned shape having received rave reviews at retail and from the pro team. The slightly wider model, with deep singular sidecut and reactive camber now boasts the new 3D peppered into tip and tail and will be under Gigi's feet for Natural Selection Tour this year.
As mentioned previously, Doubledeck has developed a completely new way to make snowboards. The brand has constructed a primary deck called the "Motherboard" that features a 45% bending option in its long axis while the bow construction above the Motherboard bridges the board convex. "This leads to a totally new feeling of riding a snowboard," promises CEO Andreas Kramer.
Endeavor is using its Phonon topsheet in 50% of the line and is working to introduce it everywhere possible. By removing the need for a traditional plastic topsheet and integrating the combo of carbon and fibreglass into one, the brand has created a super lightweight, powerfully reactive board.⁠
F2 will be using a new material, recycled carbon, in its TX carbon board models. Kemper integrates NFC chip in every single board. It's going to have all the information about the board right there, all the tech specs via online registration with your serial number on the board. Lost, stolen or sold, it can be tracked.
SUSTAIN THE FUTURE
Some brands continue to make a strong case for local production and/or local sourcing, either in North America or in Europe. West is sourcing all materials within Europe to produce in Europe. "This is where we're doing the best, when you know that 80% of your carbon footprint is coming from transportation. Our Retailers appreciate this honest communication," says David Lambert.
Two years ago, Nidecker introduced a Swiss-made wood core into its Biomimicry series, locally sourced trees, locally transformed then shipped to manufacturers.
Rossignol aims to feature FSC woodcores in 100% of its snowboard line by FW25. And while still in development, the brand is gradually replacing carbon, basalt, and kevlar fibres with blends of FSC-certified wood species.
According to Josef Holub of Goodboards, by producing its models in Europe and using premium materials, the brand aims to create durable boards that have a reduced impact on the environment.
K2's goal is to reduce its emissions by 50% by 2030 and to be carbon neutral by 2050. They are working on offering all boards with bio resin. Currently, most of the brands' boards use a bamboo, aspen, or paulownia. Using these species of wood enables the brand to further reduce its environmental footprint.
Mervin Manufacturing – the mastermind behind Lib–Tech, Gnu, and Roxy's boards – has made its home at the base of the Olympic Mountains. Its factory is wind and water-powered, uses non-toxic materials, fast-growing woods, and water-based inks. They also recycle wood and plastics while continuing to improve production processes and source emerging earth-friendly materials. They take their carbon footprint seriously. Their production partners are also committed to eco-friendly processes and materials, using solar power, having zero C02 emissions, solvent-free printing, and using FSC certified woods like paulownia, which they started using in wood cores 23 years ago! Bataleon's commitment to sustainability has always been driven by long-term solutions focused on performance, durability, and transparency and less about marketing and using sustainability to increase sales.
Capita's commitment to clean-energy-powered manufacturing at The Mothership remains as strong as ever. The brand recently implemented a significant solar install on the roof of its factory to improve its ability to self-generate the energy needed in production. Capita is also finalizing the process to be a certified B-corp.
In 2017, Burton set a goal to reduce the average carbon footprint of each Burton hardgoods category by 20% over a 5-year period. By winter 23, they exceeded the goal for snowboards, reducing the average category carbon footprint by over 21%. Further, they have a goal to become carbon neutral as a company by 2025.
The best rubbish is the one we do not produce, Serge Duprazlikes to remind us. Making long-lasting boards is part of his environmental approach and commitment to respecting and supporting his customers.
Tommy Delago offers, "Our focus on quality products is helping boards stay in the market longer and, at this point, we're stoked to see Nitro products sold second hand – it speaks for our quality and brand value, but also helps allow more people to get out and ride."
For Ben Hall at Borealis, "A strong board which you can keep for a long time is the best sustainability argument a brand can offer." Borealis will increase its warranty period from three to four years on all gear for 23-24 on.
Stranda also offers a four-year warranty, which speaks volumes about how much the brand trusts the quality of its boards. As overproduction is an issue for the snowsportsindustry, Stranda does carry-over designs from season to season and produces boards in several smaller runs. They are also certified as climate neutral.
Weston's Sean Eno offers, "When it comes to the guts of a snowboard, consumers need to realize that snowboards are going to end up in a landfill at the end of the day. The best thing this industry can do, and Weston continues to do, is ensure that boards are built to last."
The European Outdoor Group started a multi-brand pilot study on snowboard/ski shredding, sorting, and recycling, focused on finding a system for properly recycling boards and skis without downcycling. While this is a pilot, the outcome of the research is aimed at industrial scale applications. Apparently ahead of the pack, Jones' Recycle Tech program will be a key component of the brand's sustainability efforts. It enables the company to recycle old snowboards and use their parts to make new snowboards.
NEXT GEN
For Jones, the youth market is growing. The brand recognizes that more and more kids are talented riders who can take full advantage of boards built with premium materials.
Linnberg, Ride's head man, offers, "we think the youth market is for kids that snowboard. So as long as we are making good product for kids, we think we've got the youth market covered."
For the youth market, Amplid will now offer its award-winning Singular board in a size as small as 142 cm. Peter Bauer says, "We are confident that many snowboard dads will be happy to finally get their hands on a 'real' board for their kids."
Slash By GiGi continue to grow their youth program, with feedback garnered from Gigi's two boys (the older of which, Jona has now graduated from Slash Splash (kids board) to their reduced size Happy Place snowboard in a 135cm). The Splash offers rockered tips to minimise edge catch, with twin-shape and soft, simple flex.
After seeing a significant growth in interest in its youth collection over the past few seasons, Capita has completely redesigned and rebuilt its Micro-Mini series, offering boards down to 80 cm for riders looking to get their first experience snowboarding.
Rossignol is bringing some fresh air in the twin freestyle beginner-to-intermediate segment. It will offer three new shapes that are designed with lineage and progression in mind, with a variety of true twin models that go from size 80cm to 150cm and whose shapes and constructions vary.
When Easy started seven years ago, "We wanted to offer a product to every kind of budget and we are still doing it. It's important for us that kids and young people could buy a good board at a nice price. It took time for us to do kids boards, we lose money on it but we made it!" Commitment!
After getting a glimpse of the future from some of the best minds in the industry, it's fair to say that snowboarding is as strong as ever. There's no shortage of creativity, fresh content, progression, community, personalities, and history. Let's make sure that we bring the stoke to all retailers and all consumers. All hail snowboarding!