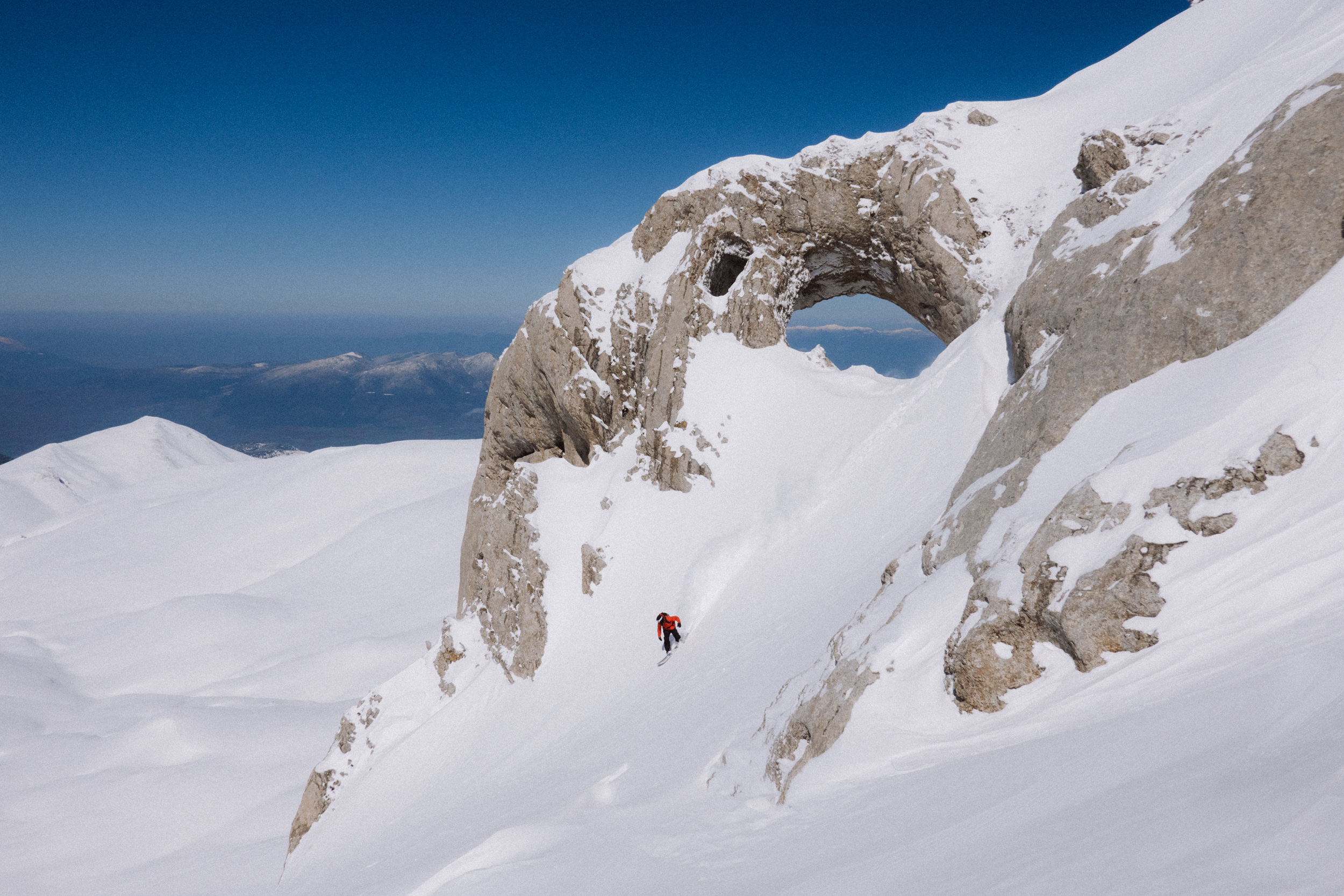 Head Snowboards 2023/24 Preview
Retail Buyers Guide: Snowboard's 2023/24 Retail Buyer's Guide
Brand: HEAD Snowboards
Interviewee: Katharina Acham, Operative Marketing Manager
How would you describe the current state of the snowboard market? What big developments, changes, challenges, and/or opportunities are you seeing and how is your brand navigating them?
One big key trend in the snowboard market – or rather in all industries – is sustainability. This trend leads to necessary changes but also opportunities and challenges of course, as existing processes and products need to be rethought, developed, and improved and still the products need to stay attractive in the price for customers who are challenged with increasing costs and prices due to the current situation anyway.
We at HEAD call it Rethink and we address sustainability in every decision we are making and we keep improving year by year.
Everyone has been affected by raw materials and shipping price increases and transport issues. Have you had to make any significant changes with regards to manufacturing, sourcing, or logistics? Are there any examples you can share of how your business pivoted effectively? Any positive developments with regards to these issues and the changes you've made?
We agree that the sourcing and shipping situation is challenging right now. But we did not make any significant changes in terms of manufacturing or sourcing processes. In general, despite the effects of the current situation, we see pretty much a V-shaped recovery in the main markets, as well as extremely strong results in overseas regions like Japan and the US, where we have the strongest results ever. Therefore we see no need to pivot our business model.
After two years of heavy carry over in the industry and more of a return to normalcy last season, what's your overall sales and production/inventory strategy for 23/24?
The warehouses are empty now and we were facing high order volumes for season 22/23. We are doing our best now to get all goods into the stores in time.
We are looking ahead to season 23/24 with confidence as the orders are high again and we will start the season with a great and strong product mix developed in close coordination with our business partners.
Do you anticipate any shifts in the ratio of e-commerce sales vs. brick-and-mortar sales now that most Covid-19 restrictions are gone?
Generally speaking though, stationary retail is the backbone of our business, offering products online is needed and requested from a consumer perspective, but the main business remains stationary so far, therefore will be supported with all means.
We maintain transparent communication with our dealers regarding our e-commerce plans. To avoid conflicts, we discuss the exact e-com activities with them before the start of the season, whether and which discounts are planned, and at what periods.
Does your brand have any new developments concerning sustainability and/or how you are positioning any environmental messaging?
We rethink all our workflows from the beginning to the end – from developing to packaging. By reducing waste and using natural, recycled, and certified raw materials and processes, we are well on the way but we are only at the beginning.
But every step counts and sustainability now plays a role in every decision we make. We are also working on making these steps more transparent for our business partners and consumers. It starts with the smallest measures, such as rethinking packaging by using recycled packaging or eliminating plastic where possible. Already, we are not using polybags where possible, have no more see-through windows on our boxes, offer bulk packaging in rental, and use water-based color for our design prints. The presses and cooling system of our manufacturer are solar-powered, and our wood cores are FSC certified, to name only some examples.
As part of the HEAD winter sports family, we leverage the synergies, technologies, and innovative approaches of the brand to become the technical market leader for snowboard equipment – and that also through innovative but also sustainable new materials, processes, and products.
What trends or developments are you seeing with regards to board construction, shapes, and general innovation? How is this shaping your 23/24 range?
Besides to our popular all-mountain and recreational beginner to intermediate boards, we proudly introduce our all-new cruiser line in 23/24, including cruiser boards for all riding levels and any terrain. From the adventure seeker who prefers being the only one when hiking uphill and riding downhill on his splitboard, to the easy cruiser, who is searching for the side hits or tree runs next to the slopes between some deep carving turns, or the expert freerider who is looking for a high performing, athletic board for professional freeriding in the backcountry – this line includes the right partner to roam for everyone!
The cruiser character is also reflected in the board's shapes. Long floaty noses, swallow tails and unique board shapes are the name of the game.
Are you using any new materials in your hardware for 23/24? If so, what and why? We're interested in anything new in inserts/edges/cores/sidewalls/glue/resin/ wood types/base material / top sheet / etc. here.
For our all-new E.B.I. LYT high-end cruiser model, we initially integrated triaxial fiber that has an additional 45° layer, offering supreme torsional properties as well as even power distribution over the entire board.
Does any new design or pattern approach in your 23/24 gear? Any collabs on the line?
The interplay of matt and shiny surfaces and lines in combination with perfectly matching color themes are dominant for our boards. Simple, modern, and stylish board designs stand for HEAD snowboards. We have found our direction; staying true to our DNA we will bring a balanced line to the market in season 23/24.
What product range or offerings are you focusing on the most for 23/24 and what aspects of the market are getting the most interest?
Traditional carving on the freshly groomed slopes and cruising in the backcountry is what people love about snowboarding, besides freestyle. That's why we focused on all-mountain boards that allow the rider both – edge hold when it's needed or enough float and a surfy feeling when in the backcountry. Therefore we introduce our all-new cruiser boards, including five different models to roam the mountain playground. This cruiser line includes rather classic shapes with long floaty noses and short pintails, but also fancier models with swallow tails or complete new shapes.
The market is taking up these new boards with enthusiasm, especially the American market. Nevertheless, the interest and also sales figures for the entry to medium-level boards are still significantly higher.
Are you placing any focus on entry-level products? If so, why and how does this compare to previous years? What is your assessment of the youth market?
As mentioned above, we are strong on entry-level price points, therefore we are placing focus on this target group and their needs to make their start of snowboarding easy and successful. For many years HEAD had the aim to push the sport in general and help beginners to have a positive first encounter with it. Suitable products are the key to supporting aspiring snowboarders on their trip from linking turns to dialing spins and helping them to progress and have fun on snow.
This goes hand in hand with the next generation that is very important to us! That's why we bring kids on snow and invest in the future of snowboarding with our Futureheads program. Besides our youth development program, we also develop products matching kids' needs.
From boards for the smallest riders out there to kid's freestyle boards, a master draughtsman of the park and beyond. Well-tested and highly recommended by our Futureheads team riders!
What developments are you seeing with regards to product pricing?
HEAD is traditionally strong on mid to entry-level price points; in the last two years, we experience a shift towards upper price points – in all categories. Therefore we extended our line and developed new boards with new technologies and features serving this target group, like our new cruiser line coming in season 23/24.
Pricewise, which area of the market do you cater to? What are your top product marketing stories for next season?
HEAD's new cruiser line: Your way of riding – select your partner to roam! This cruiser line also includes our all-new E.B.I. LYT board.
Best Sellers/Hero/Key products:
E.B.I. LYT is the perfect partner to tackle any terrain the mountain throws your way, packed with all the features our tech department has to offer: Triaxial fiber for a smooth ride and optimized power distribution, light in weight thanks to very light (Hexagonalcore in tip and tail) but strong (Graphene) core material, Hybrid Camber Pop profile makes it very versatile and its swallow tail helps for effortless powder runs.
ANYTHING LYT is the ideal board if you already have some riding experience and are now looking for the "one for all". The Hybrid Camber DCT 2.0 construction has four added contact points and a longer effective backside edge for optimized control and power transmission. The Torsional Waist makes it playful and forgiving.
SHINE LYT has a lightweight construction that makes turns easy, the hybrid camber is forgiving and offers control. Additional contact points with the snow assure grip, especially in icy conditions. The rocker in the lightweight tip and tail supports float on choppy slopes or when in deep snow. This is the right board for all levels when you are looking for an easy-to-turn, forgiving, and reliable all-mountain women's board. Snowboarding has never been so easy or enjoyable.