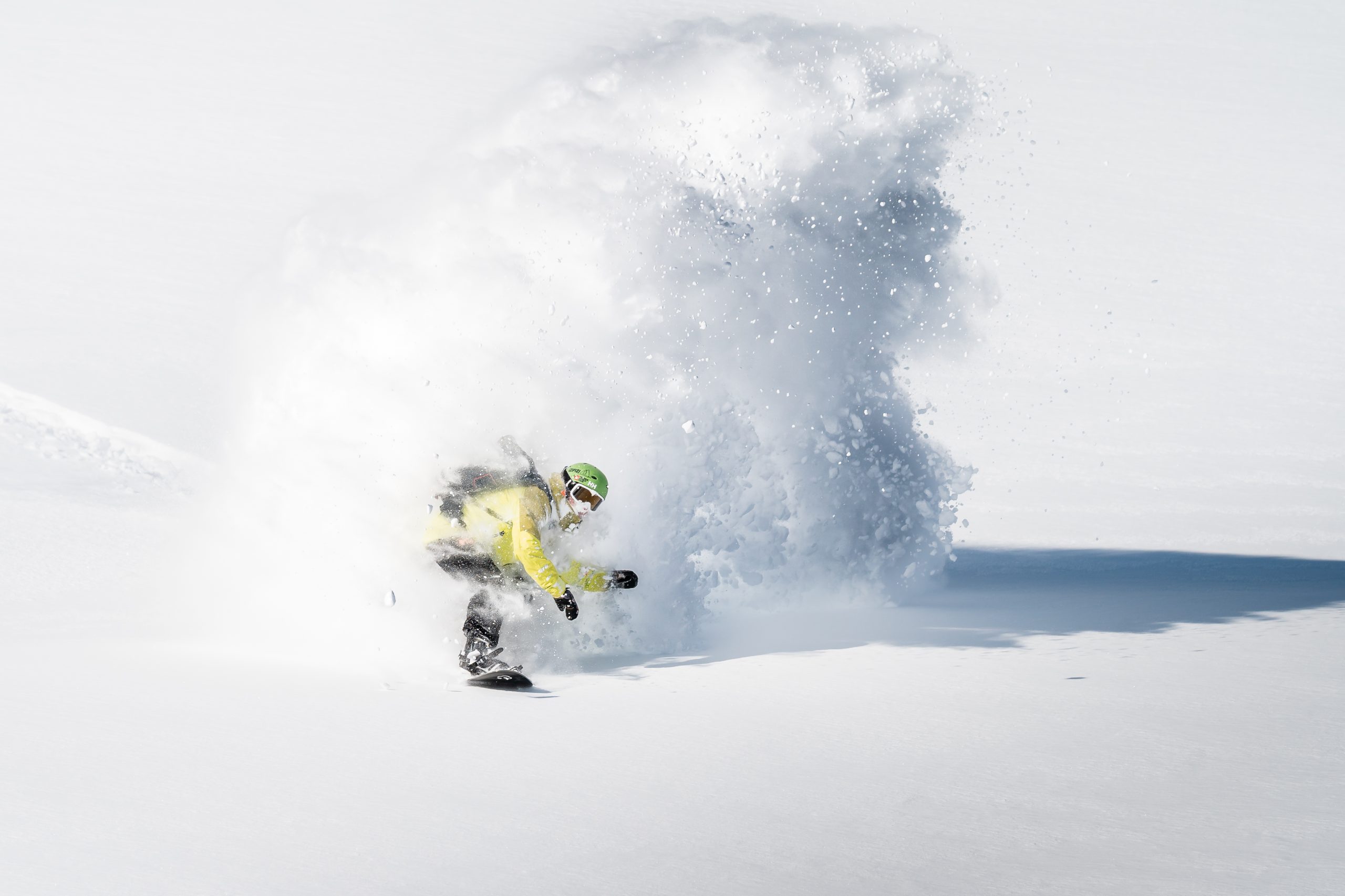 Borealis Snowboards 2023/24 Preview
Retail Buyers Guide: Snowboard's 2023/24 Retail Buyer's Guide
Brand: Borealis
Interviewee: Ben Hall, Owner/Manager
How would you describe the current state of the snowboard market? What big developments, changes, challenges, and/or opportunities are you seeing and how is your brand navigating them?
Of course, the snowboard market isn't what it was in the past or like it was before the epidemic. But after people did not have to stay at home, like they did during the COVID waves, there has clearly been a craving for the outdoors. It's like a need to reconnect with the outside world, especially with nature. This need, combined with the "shaping renaissance" we've seen in the past 4-5 years and the emergence of smaller rider-owned brands, has been positive for the snowboard industry, I think. It means the market is alive and evolving. One challenge is coping with the preorder season which comes earlier each year, pushed by the clothing industry. Another is climate change, which affects snowing patterns. Longer periods of time without snow are being seen (around mid-Jan to mid-Feb in the last few years in the Western Alps) and the rise in temperatures in winter is also becoming an issue. There's not much we can do about it except by contributing at our own level, by reducing our reliance on petroleum-based materials (which we've been doing since our launch in 2013) and offsetting any carbon footprint with quality carbon credits, which we plan on doing at Borealis. 
Everyone has been affected by raw materials and shipping price increases and transport issues. Have you had to make any significant changes with regards to manufacturing, sourcing, or logistics? Are there any examples you can share of how your business pivoted effectively? Any positive developments with regards to these issues and the changes you've made?
For factories, sourcing materials has been a nightmare in the last year and there's no sign of things getting better in the near future. On top of that is the increase in raw materials prices. One positive thing is transportation costs have gone back to near-pre-COVID levels. Most brands are affected and ordering early is key in this complicated environment.
After two years of heavy carryover in the industry and more of a return to normalcy last season, what's your overall sales and production/inventory strategy for 23/24?
We've always done carry-over on most models for up to 3 consecutive seasons. From 23/24 we plan on implementing a 2-year graphics lifespan combined with construction/technology updates following that same pattern.
Do you anticipate any shifts in the ratio of e-commerce sales vs. brick-and-mortar sales now that most Covid-19 restrictions are gone?
I think online shopping is definitely growing and that isn't showing any signs of slowing down. Of course if people are now back into the shops, sales in these shops have increased. But I think the ratio online-brick and mortar is clearly in favour of online, as unfortunately core snowboard shops seem to be closing each year. People are getting used to ordering online because it takes less effort, I guess.
Does your brand have any new developments concerning sustainability and/or how you are positioning any environmental messaging?
For 23/24 we continue to follow our initial path which is to use as many alternative, more sustainable materials. natural bamboo, FSC-wood cores, VOC-free resin, recycled steel edges, plant-based topsheets, flax fibre, biodegradable factory wax are some of them. On top of that, we are moving 100% of our production to American-owned GP87, which I think makes the highest quality and most durable snowboards on the planet. Numbers speak better than words: after six years of producing some models from our line there, we haven't seen a single factory defect leading to a delamination or other similar issue. It's really impressive.
To me a strong board which you can keep for a long time is the best sustainability argument a brand can offer. We are so confident in our products that we will increase our guarantee period from three to four years on all gear from 2023-24.
Also, we are a member of the EOCA (European Outdoor Conservation Association) which uses members' fees to run conservation projects all around the world. A great way to give back I think. We also plan on becoming carbon neutral in 2024.
What trends or developments are you seeing with regards to board construction, shapes, and general innovation? How is this shaping your 23/24 range?
Boards in general are becoming lighter and better performing, I think. New tech appears each year due to efforts to create better snowboards for increased stoke.
Moving 100% of our production to GP87 for 2023-24 was the opportunity for a huge evolution in our line, allowing us to reshape most models. So now we are working with my shape ideas combined with Californian GP87 owner Dan Agundes' 30+ years of shaping and board building experience. His knowledge of the critical strength of different areas of a board, whether it be a park board or a splitboard, is essential to produce long-lasting gear. This has created a kind of synergy from which has emerged our brand new 2023-24 line, so we are talking more fun and performance.
Are you using any new materials in your hardware for 23/24? If so, what and why? We're interested in anything new in inserts/edges/cores/sidewalls/glue/resin/ wood types/base material/top sheet/etc. here.
Since we are moving to a new production site, most of our boards except those already made there will see a big update in shape and construction. The use of our Liquid Sidewalls, which creates an unmatched bond with the core and offers amazing dampening properties, will be adopted in all models. Most models are seeing an upgrade in sintered base material and we are now offering base structure and ceramic edge finish on all models.
Does any new design or pattern approach in your 23/24 gear? Are any collaborations on the line?
From the beginning, our graphics have been inspired by nature, naturally-occurring patterns, Japanese wagara patterns and minimalist/efficient design. Our moto is "less is more" in terms of graphics. We seek to create universal harmonious and timeless designs which will please the human eye, wherever it may be.
For 2023/24 we are using a lot of windows on the wood cores, putting in the light the raw natural timber used to make our snowboards. For the 2023/24 Tundra, our flagship model, Australian artist Mike Shankster collaborated with us to produce epic nature-inspired graphics which will adorn its beautiful bamboo topsheet.
What product range or offerings are you focusing on the most for 23/24 and what aspects of the market are getting the most interest?
Since we are reshaping most models, we focused our attention on all ranges of the line for 2023-24. Versatile twin-tip models are always in front in terms of sales as many riders just want a one board quiver. But people who ride more often are more likely to be looking into owning more than one board, one for powder days or one specifically for the park.
Pricewise, which area of the market do you cater to? What developments are you seeing with regards to product pricing? 
From the start, we have sought to cater to all riders looking for quality snowboards which offer high performance with a limited impact on the environment. I would say we cater for riders looking to get boards in the higher middle to highest ranges. Pricing is in accordance with the high quality and finish of our products. Borealis is a premium boutique independent brand and I think once customers know the quality of a product, they agree to go the extra mile to get it.
What are your top product marketing stories for next season?
For its tenth anniversary, Borealis is offering you the highest quality, most fun and highest-performing snowboards on the planet.
Different factors have come together to create our new epic line for 23-24:
Borealis owner Ben Hall's love for harmonious shapes and designs, and "out of the box" ideas to give an identity and direction to Borealis as a brand.
GP87 owner Dan Agundes' 30+ years board design and crafting experience to sublimate concepts and bring them to life.
Borealis pro riders such as FWT veteran Clément Bochatay bringing their constructive advice and experience of the most extreme mountain conditions snowboards can evolve in.
Feedback from shop owners, reps, distributors, Borealis board owners and family members.
This joint effort has produced our best line yet, offering state-of-the-art shapes and exclusive advanced board construction. Using only premium quality materials for a spotless epic-looking product collection. This is our tenth anniversary, welcome to Borealis 2.0.
Best Sellers/Hero/Key products:
TUNDRA – Backcountry Freestyle
Borealis top-selling board since 2016.
For 2023-24, as most models in our line, the Tundra has been fully redesigned in shape and construction. Great board for all types of riders looking to buy one do-it-all board. Great on piste, in the park and in the backcountry. A must-have for shops looking to offer the highest-quality gear available to their customers. Sizes: 153-156-157mw-160w. 4-year guarantee.
HORIZON – Freestyle – NEW!
New model in the line, replaces the Taiga.
The Horizon simply is the most balanced, high-quality and most durable freestyle board out there. Twin-tip shape. Freestyle hybrid camber for maximum performance for ground tricks, in the park, pipe and on side hits. Sizes: 152-155-158. 4-year guarantee.
ARTEFACT – All-Mountain/Freeride
The Artefact is the all-mountain/freeride snowboard that many riders are looking for: the board that can take them on a daily basis from piste to powder without compromising on performance. It carves and holds an edge really well and hovers in powder like there is no tomorrow. One of our team rider Clément Bochatay's (FWT veteran) favourite models.
Sizes: 158-161-164W. 4-year guarantee.