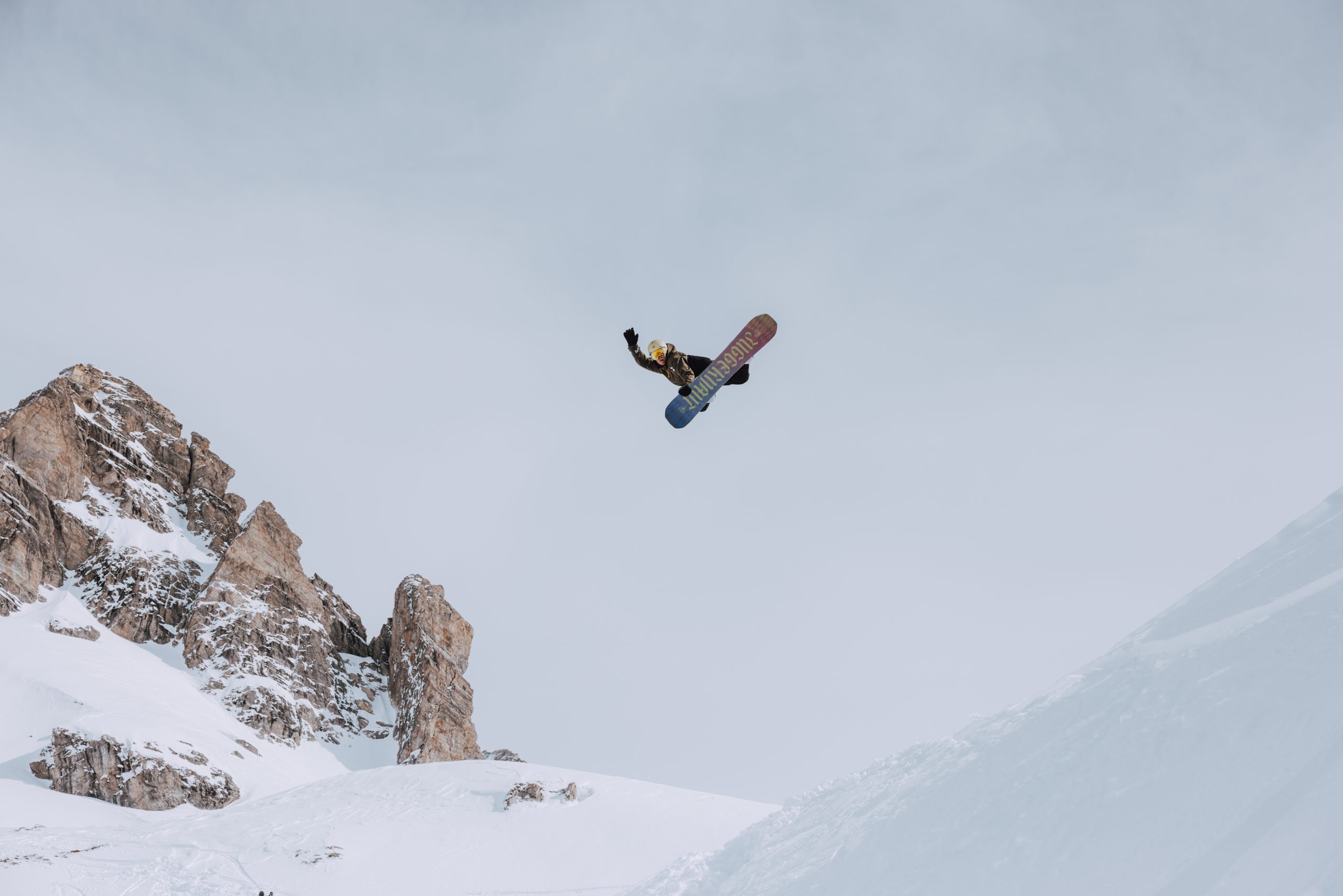 Rossignol 2023/24 Snowboards Preview
Retail Buyers Guide: Snowboard's 2023/24 Retail Buyer's Guide
Brand: Rossignol
Interviewee: ARNAUD REPA, CATEGORY MGMT
How would you describe the current state of the snowboard market? What big developments, changes, challenges, and/or opportunities are you seeing and how is your brand navigating them?
On a business side, our 22/23 orders have benefited from the lack of products on the European market over the past two seasons and have reached pre-covid level. 23/24 will obviously depend on how 22/23 will go but the current forecasts are down to 18/19 level, with all the uncertainties on manufacturing and delivery capacities, energy prices and their impact on raw materials, weather conditions, hotel bookings (which are good for the moment with all the "early bird" offers), recession (in Europe after the US), inflation (that is still expected to fall in 2023), war in Ukraine and effective European monetary and fiscal measures to tackle soaring energy costs. The general enthusiasm for snowboarding is still there and the holiday season in Europe is shaping up well but the number of days of practice may decrease in favour of other investments or activities depending on private budget. Which explains the shift to splitboarding, both from an individual and brand standpoint. And all the consequences that this environmentally conscious change will have on the use of raw materials in the building of a snowboard, a pair of snowboard bindings and snowboard boots, as well as in the way resorts are managing the mountains that surround them. They must develop an offer that will take their customers away from the lifts with no risk and that will not damage the mountain or disturb wildlife. Which probably means teaching programs that will cover all from product to safety. Speaking of products, we, at a brand level, have already transitioned 98% of our woodcores to FSC production and are now working on resins, glues, plastics, rubber, packaging, printing processes, bases and sidewalls to reduce our global carbon footprint more.
Everyone has been affected by raw materials and shipping price increases and transport issues. Have you had to make any significant changes with regards to manufacturing, sourcing, or logistics? Are there any examples you can share of how your business pivoted effectively? Any positive developments with regards to these issues and the changes you've made?
We developed a three-season inventory and sales management plan that is continuously updated according to the circumstances. Meaning optimised stock distribution across countries, reduced buying targets, minimised end-of-season discounts, anticipated product availability and rationalised production (ie. managing raw material and scrap inventories to optimise stock monetisation and profitability). We haven't been able to relocate some of our production due to MOQs and raw materials availability across the planet but the factories we work with are as conscious as we are of the need to be flexible, from capacity to country of origin.
After two years of heavy carry over in the industry and more of a return to normalcy last season, what's your overall sales and production/inventory strategy for 23/24?
We carried over 25% of our 21/22 snb products to 22/23. And look forward to carryover the same amount of products from 22/23 to 23/24 if early season sales are not different. When it comes to production/inventory strategy, we are prioritising flexibility with brick-and-mortar stores while making sure our products are available online and the digital customer experience is up the stakes.
Do you anticipate any shifts in the ratio of e-commerce sales vs. brick-and-mortar sales now that most Covid-19 restrictions are gone?
It really depends on the item but yes, we anticipate the COVID-19 shift towards online shopping will have a long-term impact on brick-and-mortar retailers. And would not be surprised Ecom sales count for 10% to 15% of the market in the near future. If not 20% as we believe 30% of the consumers will ''frequently" buy online.
Does your brand have any new developments concerning sustainability and/or how you are positioning any environmental messaging?
We have already transitioned 98% of our woodcores to FSC production.
85% of our boards' artworks are either DDP, sublimated or diecut and 50% ship with FSC cardboard boxes. We are now working on resins, glues, plastics, rubber, printing processes, bases and sidewalls to reduce our global carbon footprint more.
What trends or developments are you seeing with regards to board construction, shapes, and general innovation? How is this shaping your 23/24 range?
The backcountry and freeride categories have obviously been driving a lot of the recent trends. We're bringing a lighter core version of Xavier De Le Rue's signature Splitboard and look forward to feature FSC woodcore in 100% of our snowboard line by FW25. And while at development, we are gradually replacing carbon, basalt and kevlar fibers with blends of FSC-certified wood species.
Any new design or pattern approaches in your 23/24 gear? Any collabs on the line?
We are proud to work with Montreal tattoo artist David Peyote for the second year on the new Revenant. (https://www.davidpeyote.com/; https://www.instagram.com/thedavidcote/?hl=fr)
What product range or offerings are you focusing on the most for 23/24 and what aspects of the market are getting the most interest?
Our FW23/24 top men stories will be the new Xavier De Le Rue's signature Splitboard and team favourite Juggernaut, Jibsaw and Revenant. On the women side, we'll have Marion promoting the Diva, After Hours and One while competing at Natural Selection.
Are you placing any focus on entry-level products? If so, why and how does this compare to previous years? What is your assessment of the youth market?
We are bringing some fresh air in the twin freestyle beginner to intermediate segment with three new shapes that were designed with lineage and progression in mind.
The Meraki and Sawblade return with new shapes that are taken from their higher-end sister Diva and brother Jibsaw but were toned down to take into consideration the needs of their intended population. Versatile, forgiving and fun, the women's Meraki and men's Sawblade are twin freestyle rides for building skills and expanding everyone's range. The right combination of rocker, soft flex and mellow Serrated edges makes for a manouverable, catchfree ride that lets riders push into new terrain and explore the mountain in any snow conditions. When it comes to the youth market, we have a variety of true twin models that go from size 80cm to 150cm and whose shapes and constructions vary according to the target. But we wanted to give the Jibfluence a closer Jibsaw feel therefore brought blunted tips to the existing construction that features a thinner core, mellower Serrated Edges and RadCut technology to fit lighter weight riders while maintaining the highest levels of performance.
Pricewise, which area of the market do you cater to?
What developments are you seeing with regards to product pricing?
Our biggest demand is that 450 to 550 euros MSRP price range where we offer AmpTek rocker, Serrated edges, RadCut, L.I.T.E. Tech, sintered bases and superior ride-ability.
Consumers look for technology that services performance at that price and its common knowledge that we, as a bigger company, are extremely competitive when it comes to price/quality and ride-ability ratio. We make products that ride well and last long before anything. With that being said, the 550+ euros MSRP price category only represents 20% of the market, which explains why we're offering a series of products with AmpTek rocker, Serrated edges, RadCut and L.I.T.E. Tech in the 380 to 450 euros MSRP price range. To reply to your last point, the 450 to 550 euros MSRP price range is the perfect balance between costing and margin for us. No changes were needed here, so far.
Best Sellers
XV Split
Xavier De Le Rue's award-winning XV Split is back with the same directional shape, large, stiff nose and narrower tapered tail for effortless float and manouverability. But now comes with GreenLightPop woodcore to reduce weight and RadCut to ensure incomparable edge control for the precision and confidence to plant your front foot and pin it over anything in your path.
The same, but not the same. 2 extra sizes to extend the reach and a new thinner construction to make it smoother to ride while keeping RadCut for laser precision sidecut radius control, Paulownia wood laminates for their high strength to weight ratio and Carbon for explosive pop. The 2023 Juggernaut still sends it but addresses a much broader audience.
Still one of the most versatile true-twin freestyle snowboards in the game, the Jibsaw delivers award-winning power and playfulness for attacking the park or riding all-mountain. Combining our flatware tip-and-tail profiles with Serrated Edge technology and our most progressive AmpTek profile, the Jibsaw blends high-speed stability and edge grip with buttery float for a progressive, hard-charging blend of freestyle/all-mountain versatility.