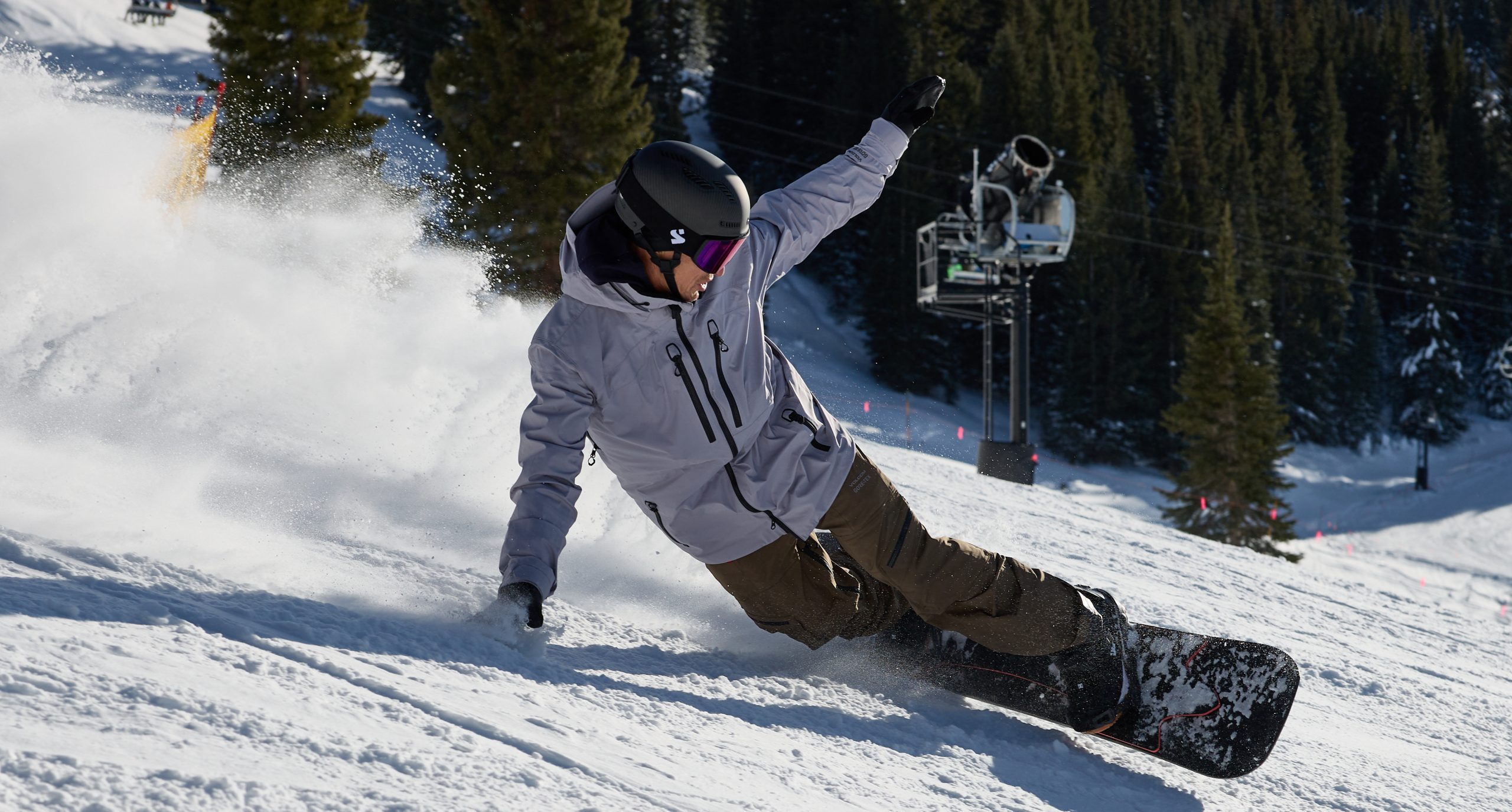 Double Deck 2023/24 Snowboards Preview
Retail Buyers Guide: Snowboard's 2023/24 Retail Buyer's Guide
Brand: Double Deck
Interviewee: Andreas Kramer, CEO
How would you describe the current state of the snowboard market? What big developments, changes, challenges, and/or opportunities are you seeing and how is your brand navigating them?
The snowboardmarket being is currently still recessive but seems to be open for new products and innovation. With our new snowboard technology which we just launched at ispo we have the feeling that this is exactly what the market will take on. Also we have the feeling that with this product we can be possibly growing the snowboardmarket again.
Everyone has been affected by raw materials and shipping price increases and transport issues. Have you had to make any significant changes with regards to manufacturing, sourcing, or logistics? Are there any examples you can share of how your business pivoted effectively? Any positive developments with regards to these issues and the changes you've made?
Due to the fact that our manufacturing is secured through a stable material supply whilst us already having purchased the rawmaterial we will need for manuafcturing our 23/24 range of boards we are quite confident that we can supply all boards on time without having to struggle the market common problems.
After two years of heavy carry over in the industry and more of a return to normalcy last season, what's your overall sales and production/inventory strategy for 23/24?
As Doubledeck Snowboards is new to the market we do not have carryovers. However we will not oversell the market in the first year but only supply a limited amount on boards worldwide for the coming season – even we have more inquiries for our products.
Do you anticipate any shifts in the ratio of e-commerce sales vs. brick-and-mortar sales now that most Covid-19 restrictions are gone?
Brick and mortar sales is still the most important way to us for selling snowboards. Snowboarding hardgoods and specially our new technology needs brick and mortar to explain the product thus we do not see ecommerce such as relevant for our products but of course there will be some online offers in the market.
Does your brand have any new developments concerning sustainability and/or how you are positioning any environmental messaging?
Doubledeck Snowboards has developped a special return policy for rental stations. After seasons end the rental stations will return our boards and we will recycle the material and make new boards from it.
What trends or developments are you seeing with regards to board construction, shapes, and general innovation? How is this shaping your 23/24 range?
Doubledeck Snowboards is built on innovation. Our technology will revolutionize the the complete industry. Due to different bow constructions our motherboard can be used in different fileds such as powder, freeride, pipe. Also beginners have a huge advantage of our products as with our boards it is easier for beginners to learn snowboarding due to the fact that you simply don´t fall that easy.
Are you using any new materials in your hardware for 23/24? If so, what and why?
We're interested in anything new in inserts / edges / cores / sidewalls / glue / resin/ wood types / base material / top sheet / etc. here. Doubleeck snowboards features a complete new way of making snowboards. We have constructed the motherboard with a 45% bending option in its lengthaxis whilst the bowconstruction above the motherboard bridges the board convex. This leads to a total new feeling of riding a snowboard.
Any new design or pattern approaches in your 23/24 gear? Any collabs on the line?
Doubledeck Snowboards are based on a pct patent worldwide. Terje Haakonsen is partner of Doubledeck Snowboards and respnsible for future product development.
What product range or offerings are you focusing on the most for 23/24 and what aspects of the market are getting the most interest?
We start with a range of three mens boards and three womens boards with exchangeable bows ( powder, freeride and pipe/park )
Are you placing any focus on entry-level products? If so, why and how does this compare to previous years? What is your assessment of the youth market?
Yes our basic board is made with an easy entry bowconstruction that helps beginners to learn snowboarding easier and control the board better.
Pricewise, which area of the market do you cater to?
What developments are you seeing with regards to product pricing?
Our basic product costs EUR 899 retail whereas exhangebows vary from EUR 499 to EUR 439 depending on the area they are used in. The basic board is supplied with a basic bow. Only with our motherboards the different ecxchangebows can be used.
What are your top product marketing stories for next season?
We will feature more content with Terje Haakonsen and other riders that will also be joining the doubledeck team in the near future. Also we will be informing about latest product developments such as a new type of slidein bindings which will also be available in 23/24
Products