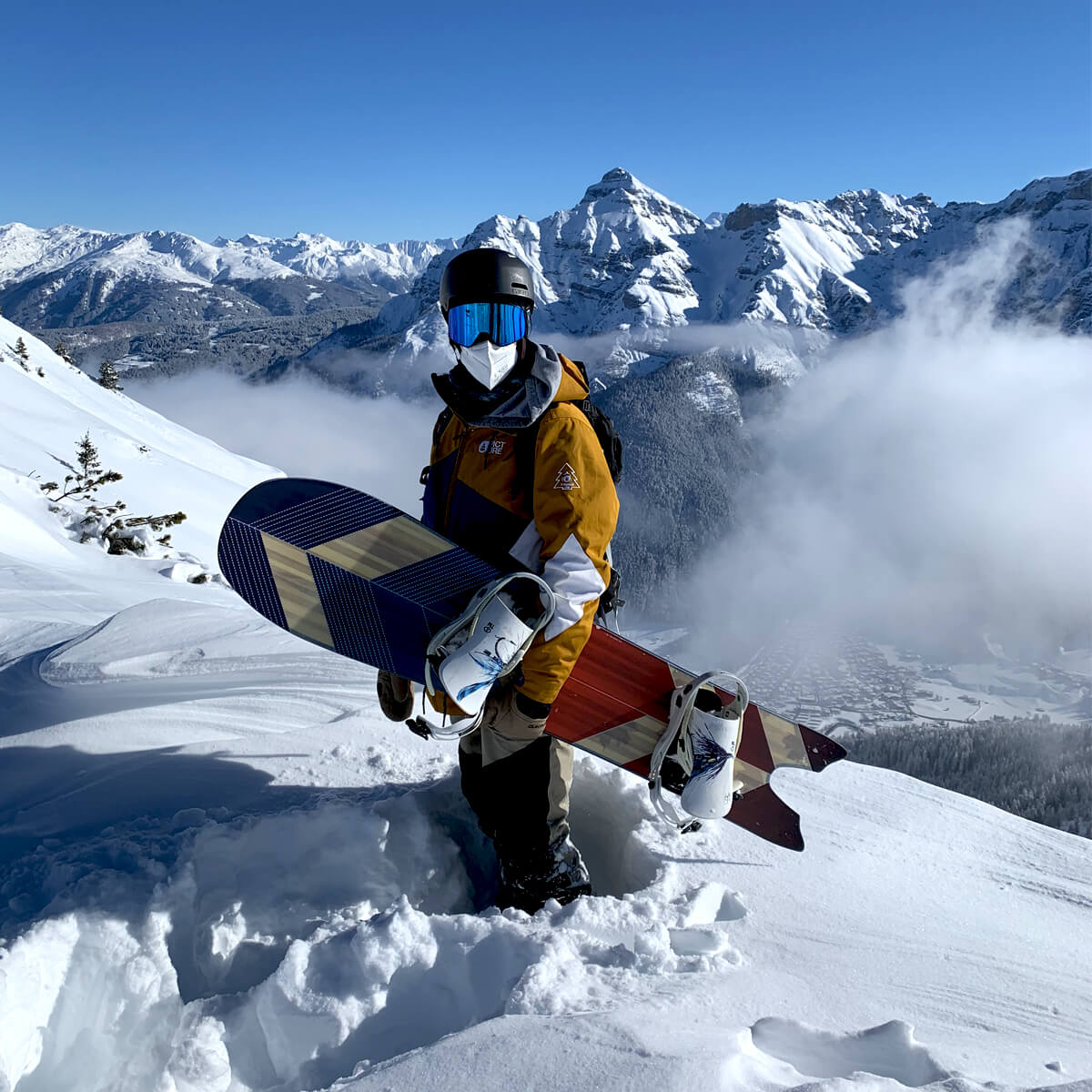 Yunika Snowboards 2023/24 Preview
Retail Buyers Guide: Snowboard's 2023/24 Retail Buyer's Guide
Brand: Yunika
Interviewee: Jean Marie Thil, Owner
How would you describe the current state of the snowboard market? What big developments, changes, challenges, and/or opportunities are you seeing and how is your brand navigating them?
The current state of the snowboard market is getting better but supply chains are a big issue for us all from manufacturing to delivering to the shops. How long will it take in order to come back to some kind of "normality"?
With a carry over strategy, we are luckier than other brands by having some extra inventory which comes handy when needed…
Everyone has been affected by raw materials and shipping price increases and transport issues. Have you had to make any significant changes with regards to manufacturing, sourcing, or logistics? Are there any examples you can share of how your business pivoted effectively? Any positive developments with regards to these issues and the changes you've made?
Nothing we can control; we just suffer the process and wait for a normality which we don't think it will ever come back. The end consumer will have to therefore, pay more for the same product which already happens around us in our daily lives with various everyday shopping.
After two years of heavy carry over in the industry and more of a return to normalcy last season, what's your overall sales and production/inventory strategy for 23/24?
Same as last years, let's catch up a bit and land on our feet with "the return to normality" before we start implementing new production/inventory strategy…
Do you anticipate any shifts in the ratio of e-commerce sales vs. brick-and-mortar sales now that most Covid-19 restrictions are gone?
No, we believe to be the same as before (pre covid) with shops selling as usual hopefully so everything can return to what they were before in terms of e-commerce sales vs. brick-and-mortar
Does your brand have any new developments concerning sustainability and/or how you are positioning any environmental messaging?
As usual we are doing our best quietly and brilliantly! 😊
What trends or developments are you seeing with regards to board construction, shapes, and general innovation? How is this shaping your 23/24 range?
Same range here so very much the same as last year production.
Pricewise, which area of the market do you cater to?
Medium to high
Best Sellers/Hero/Key products:
The Eve:
Three density genesis wood core with internal bamboo structures and a twin shape in a historic board of the brand. Perfect in parks, where it gives exceptional pop performance, but also lends itself to the freshest snow thanks to the minimal rocker and the classic camber. Medium flex and special reinforcement between tip and tail for a more immediate response, Sintered base that helps to maintain speed without giving up the fun between kickers and slopes.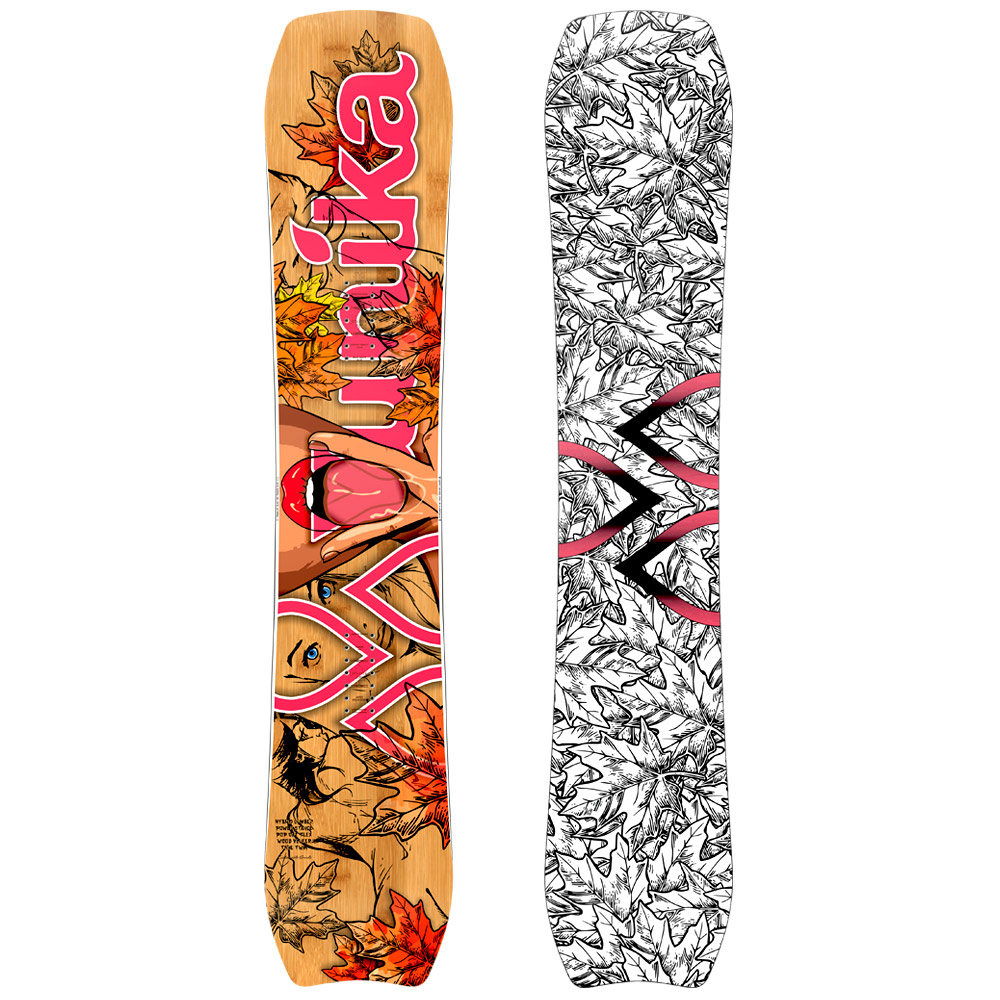 The LEAF:
Classic shape, high quality materials and innovative technology, all in a board that promises you to float even in the freshest snow. Extraordinary floatation and unparalleled maneuverability thanks to the more voluminous shape and a larger surface. The Sintered base, resistant to even the most violent impacts, promises long durability, while the edging finishes made with ceramic disc technology guarantee precision and resistance.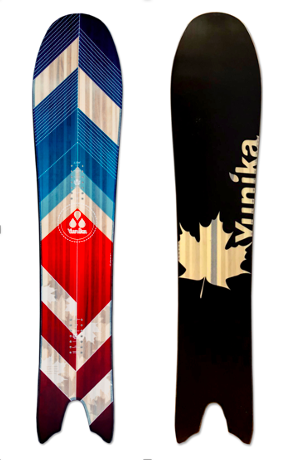 The ELIAS RC:
The Elias RC is a stunning on-snow experience for riders who love to carve on slope and ride in the backcountry. Specifically designed to provide the perfect directional twin board around the whole mountain, offering a flawless edge hold through turns and effortless float through chop and pow. Mid-stiff flex within a directional twin shape, brand new poured liquid PU sidewall into the outer core channel in order to reduce vibrations and being more impacts resistant as well as better deformation ability compared to traditional sidewalls construction. This new construction reduces material waste to the maximum whilst accentuating the board's true identity.