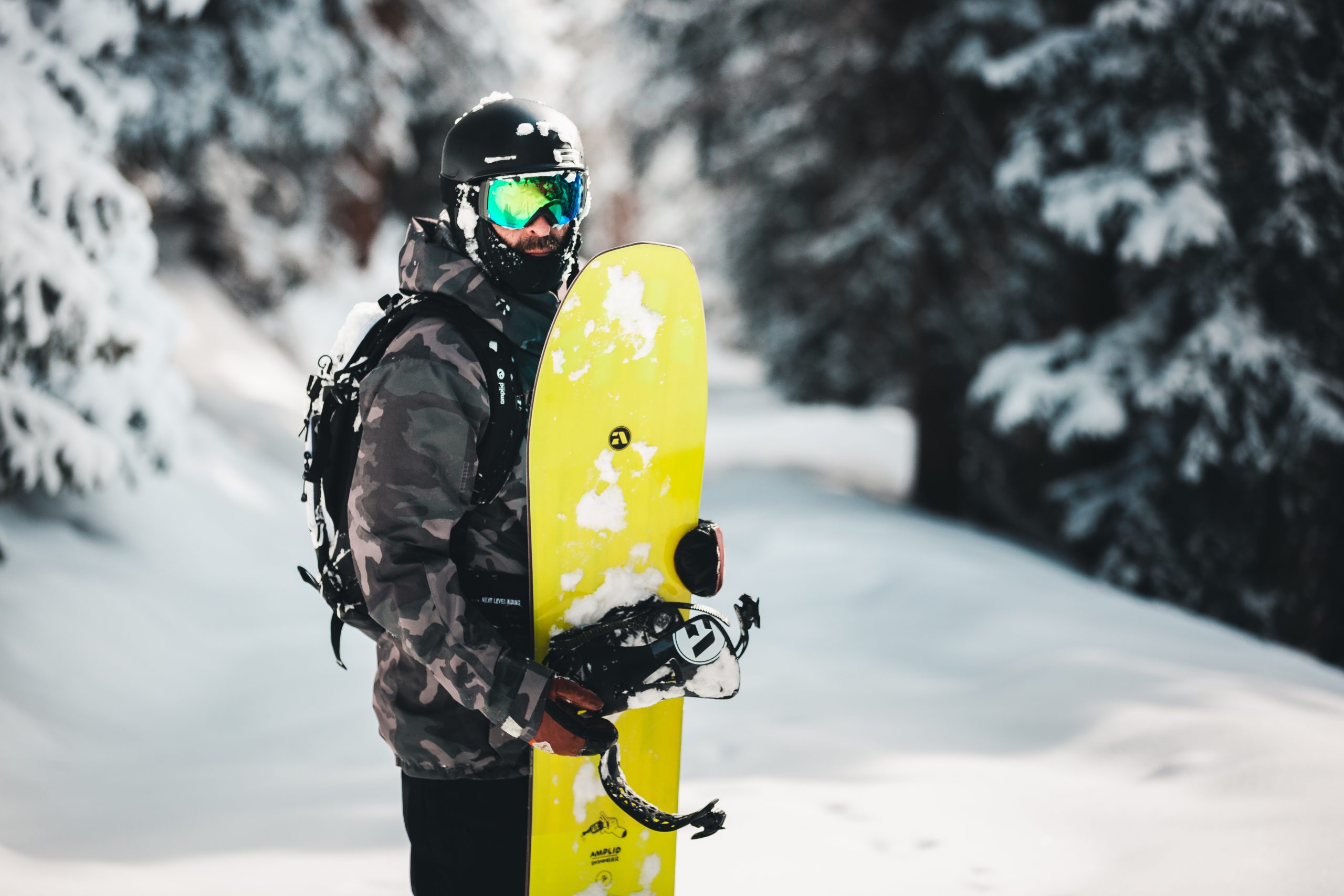 Amplid FW20/21 Snowboard Preview
Retail Buyers Guide: Snowboards FW20/21
Brand: AMPLID    
Interviewee:   Peter Bauer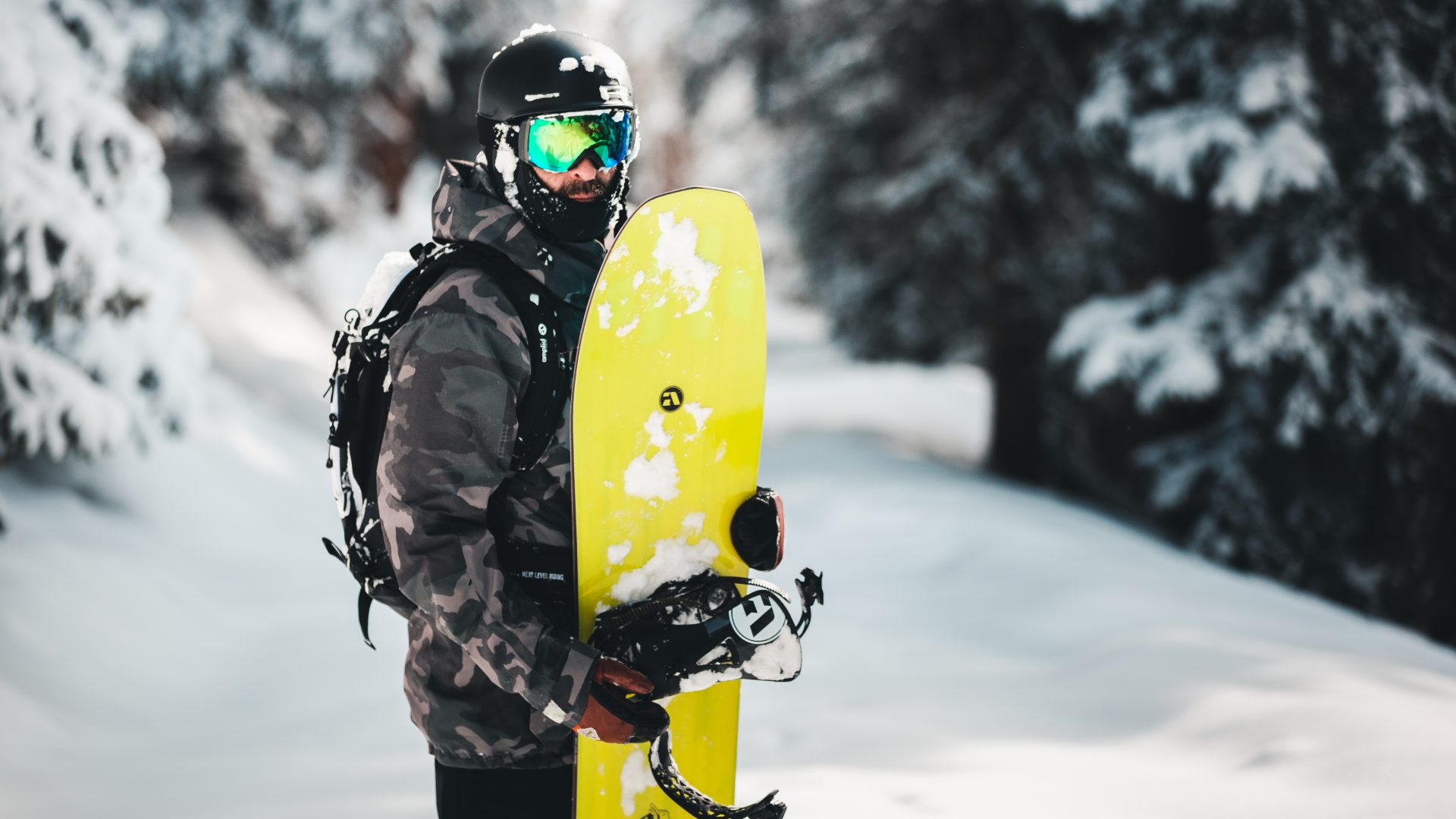 KEY PRODUCT FOCUS: Please pick the three most exciting boards from your new FW2021 line and tell us about them.
Killswitch: As if injected with a highly potent "Do-Everything" serum, the Kill Switch brings more serious all-mountain capability to the family. Deadly slashes, big faces, vicious carves and bone crushing stomps, the Kill Switch is an unbridled beast. True to its family roots the fun-factor is sky high. Featuring the Future Shapes family's familiar oversize features and cleverly though-out construction, the Kill Switch's longer and slightly narrower shape gives this mutant the same insane auto-float sensation, but with more stability and control at speed. Less directional than purebred powder specialists, the Kill Switch handles regular and switch duties with ease, but when conditions are epically deep, its chip-fork-like pintail loosens the ride in a surfy way and keeps its big nose out of trouble.
Surfari: Pumped-up on our velocity-inducing technologies, the Surfari is a full-throttle snowboard that rips on piste and revels in powder. Despite its dreamy powder board looks and capabilities, the Surfari's powerful camber and a long effective edge provide the grip and kickback characteristic of the Centrifugal Collection.  Scrap the quiver and forget that regretful "wrong board" feeling once and for all: The Surfari maximises the joy of turning in any and all snow-conditions. The Surfari is one of three boards in Amplid's Centrifugal Collection, a brotherhood of boards designed for handling high speeds and maximizing the enjoyment that comes from simply turning a snowboard.
Ticket: With this new model Amplid is entering a new entry level price point for the first time. Baked in the mould of Amplid's best seller PARADIGMA (and its twin sister TICKET TWIN in the STEREO mould) we give riders with a smaller wallet access to our fine hardgoods. Coming in 3 lengths (each), with a slightly stripped down tech approach Amplid makes sure no rider misses what's missing in this new board category.
Construction. This is the place where you can talk to us about the new ingredients in your boards, and how you are building differently. We're interested in anything new in inserts / edges / cores / sidewalls / glue / resin/ wood types / base material etc here.
Antiphase™ is a brand-new technology, developed in-house by Amplid, which reduces vibrations, improving board stability. Unlike conventional damping, which relies on rubber elastomers to reduce vibrations, Antiphase™ is a multidirectional composite layer bonded to a non-Newtonian material, which is placed between the tip and binding. It disrupts the natural frequency of an oscillating snowboard, stopping vibrations which otherwise amplify and end-up as tip chatter.
Visco Damp – Elastomer Damping Technology: Full-depth channels are strategically CNC-ed into the nose and tail of a snowboard core. A low-shore-hardness Thermoplastic Polyurethane (TPU), a softer version of the material used in skateboard wheels, is poured into the channels and cured. Vibrations create shear forces between the upper and the lower laminate. The TPU material is bonded to the top and bottom fiberglass laminates and absorb energy during initial shear deformation AND during the elastic return to its original shape, sucking-up vibrational energy and delaying successive vibration oscillations.
Amplid is using only woodcores from FSC-certified suppliers.
Where are you building, what factory in what country? No wrong answer here. What makes this production facility the best solution?
Playmaker, Taiwan. One of the largest and most modern production facilities. Current striving to be one of the most environmentally friendly factories. CO2 neutral with full solar panels for spring 2020.
Which pricepoint is seeing the most action at retail? Premium, bottom or in the middle? What do the people want?
For us between EUR 400.- and 600.- but you have to remember that amplid is the snowboard brand with the highest average retail price.
Consumers are more open than ever to unusual shapes. Got any mad shapes next year? How long will this shape direction last… is it a good thing for snowboarding?
We have dedicated a whole category to shape craziness: Amplid's Future Shapes snowboard family snubs the last 40 years of snowboard know-how in a bid to bring fresh ideas to the fore. Experimental by design, these colourful rogues are not just different for the sake of it: each board's dimensions are artfully curved and skilfully balanced to create a unique personality. Their wacky dimensions might look a little off, but boy are these boards fun to ride! Innovation is always good and as long as we come up with something fresh, it will last.
We're really interested in graphic themes running through your line. What is your art department feeding you for next year?
Clean and sober in order to make the tech visible.
What are your top marketing stories for next season? This will help us to put the focus on the right decks.
Fresh shapes, Two-Season products, lightweight and Anti-vibration systems.