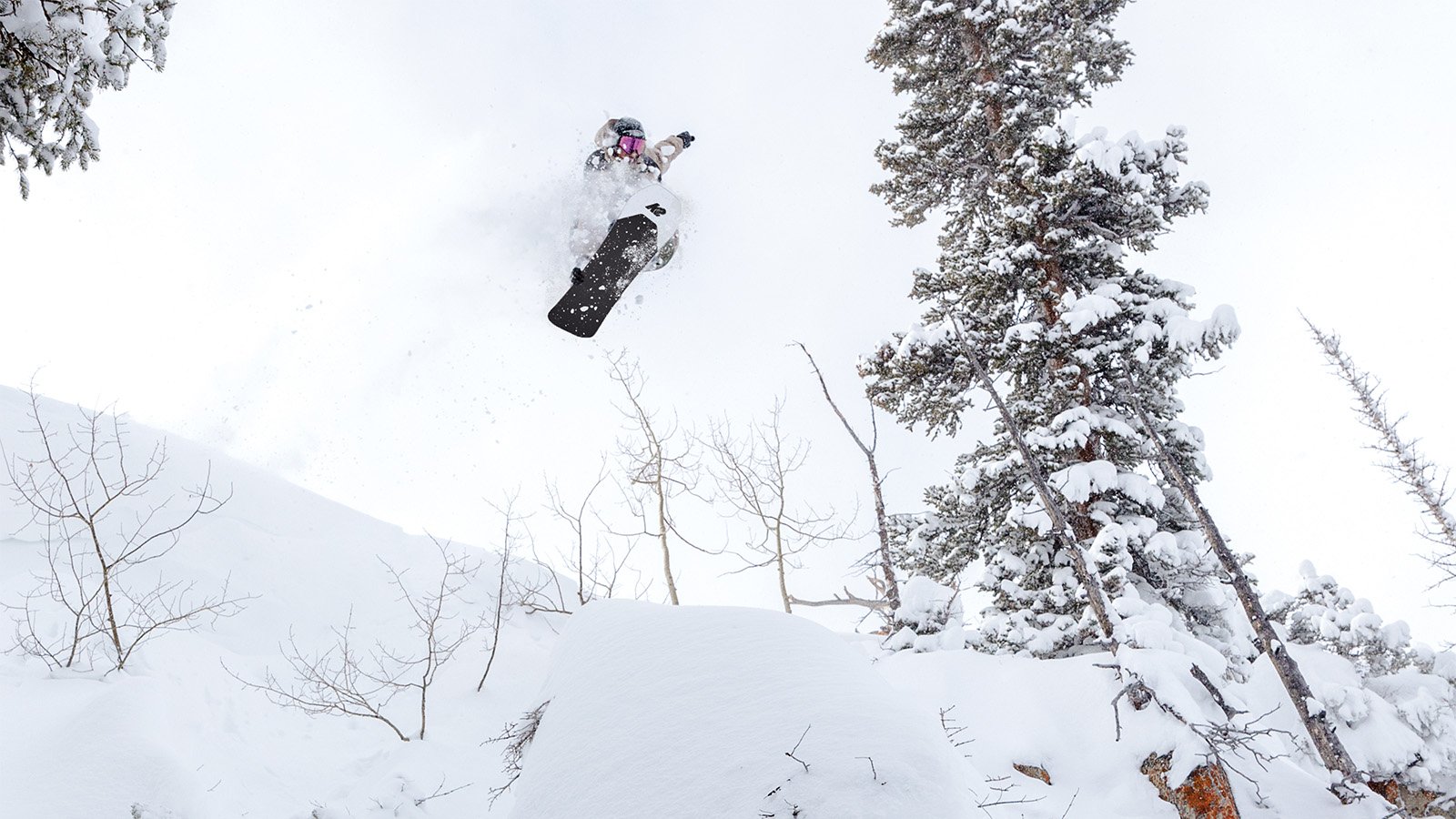 K2 FW20/21 Snowboard Preview
Retail Buyers Guide: Snowboards FW20/21
Brand: K2
Interviewee: Sebastian Schmitz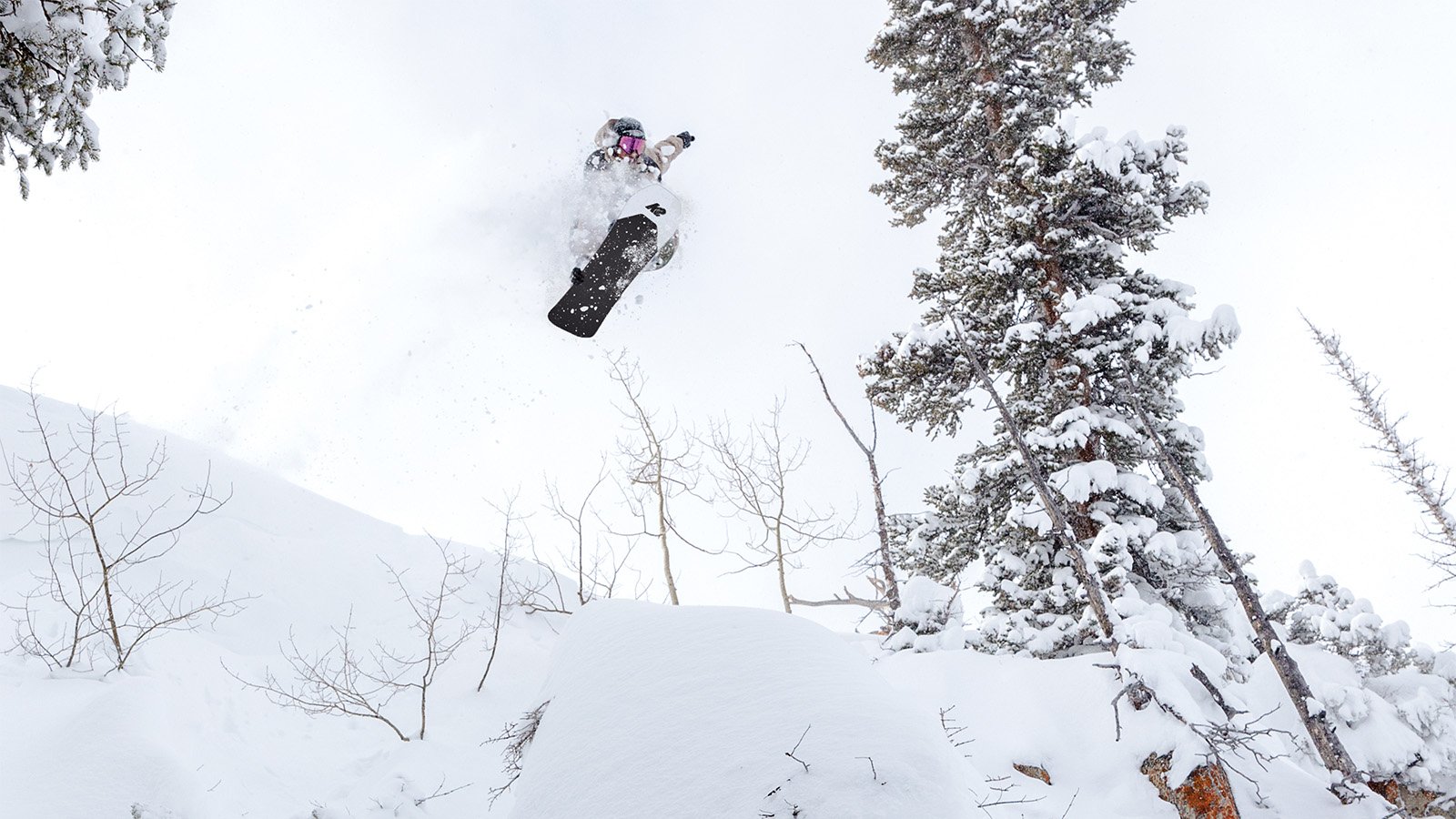 KEY PRODUCT FOCUS: Please pick the three most exciting boards from your new FW2021 line and tell us about them.
In F20 we will add a brand new addition to our Freeride collection, The Alchemist. A powerhouse, through and through. The Alchemist was truly developed hand-in-hand with our team, testing n' tweaking each iteration of the design until we landed on a rugged construction that stacked up to their daily abuse, and a good looking shape that's nimble and easy to maneuver. Built using the most premium materials, we've packed the Alchemist with our new Bambooyah™ Pro Core with SpaceGlass™, Carbon Power Forks, Carbon Infused 5500 Sintered Race base, and K2's Spectral Braid – truly making it the pillar of the K2 Freeride Collection. Key Features: Directional Camber Profile, Bambooyah™ Pro Core, Triax Glass, Spectral Braid, SpaceGlass™, Carbon Power Fork, Carbon Infused 5500 Sintered Base, 2×4 Inserts.
Also new in this segment you can find the Instrument. The turn's best friend. The Instrument is a mid-flexing Directional ride that's a little bit wider underfoot that specializes in floating in powder, charging through chop, and laying trenches on groomers. Our Bambooyah™ Core, Carbon Torque Forks™, and durable Sintered 4000 Base are the key players in this member of our Freeride Collection. Key Features: Directional Camber Profile, Bambooyah™ Core, ICG™ 10 Biax Glass with Carbon, Carbon Torque Forks™, Sintered 4000 Base, 2×4 Inserts.
Also new in the line we have a Women´s addition, the Dreamsicle. Confidence boosting, lively, and predictable – three words we can use to sum up the all-new Dreamsicle. Built around our women's-specific Rhythm™Core, with our ICG™ 10 Carbon Integrated Glass for response and chatter reduction, and a Directional Rocker Profile to help make edge to edge-to-edge transitions a breeze and reduce fatigue
when it gets deep out there. Key Features: Directional Rocker Profile, Rhythm™ Core, ICG™ 10 Biax Glass with Carbon, Extruded 2000 Base, 2×4 Inserts.
Construction. This is the place where you can talk to us about the new ingredients in your boards, and how you are building differently. We're interested in anything new in inserts / edges / cores / sidewalls / glue / resin/ wood types / base material etc here.
In F20 we will come up with a new core we call the Bambooyah™ Pro Core. Our all new Bambooyah™ Pro Core takes a decade of bamboo cores and takes it up another notch. Equal parts performance, renewable, and durable, we've blended three different species of wood to create the most premium core in our offering. Bamboo and aspen are placed at 30° underfoot to supercharge the edge to edge response and increase the pressure distribution along the edge. We've also placed lightweight paulownia in the tip and tail to help reduce swing weight and complementary tip to tail bamboo stringers help with snap, stability, and damping.
We have come up with a lot of new core additives. First of all, we want to introduce Spaceglass™. An American made Aerospace grade procure fibreglass core insert used to provide unmatched structural performance at reduced weight. SpaceGlass™ inserts increase edge hold along contact points, reduce chatter, and provide unequalled durability.
Next is the Spectral Braid™ to be found in our new Alchemist board. Spectral Braid is a first of its kind variable angle reinforcement (Patent Pending) that allows for precision tuned torsion and flex by altering the fiber orientation along the length of the snowboards. Lively, energetic, and remarkably composed; snowboards with K2's Spectral Braid have stability and control in spades while remaining hyper-manoeuvrable.
Designed to enhance stability and control in all snow types, Torsion Control Design combines a progressive torsional flex, with a balanced and even longitudinal profile. Torsionally stiffest in the tip and tail, and more relaxed between the inserts, K2 Snowboards with TCD have both powerful, precise turn initiation and smooth, consistent release in all snow types.
Last but not least we present the new Carbon Power Fork™. Equal parts snap and energy transfer, the ultra-lightweight Carbon Power Fork™ additives are dynamically flexing to optimize the performance in a snowboard. Carbon Power Fork™ additives are strategically shaped to offer greater response and energy return by increasing the width toward the tail – allowing for more material to be engaged, and more energy to be created the harder the tail is flexed.
Where are you building, what factory in what country? No wrong answer here. What makes this production facility the best solution?
Our snowboards are crafted in our factory in China where we have experience engineers making sure to deliver and uphold the highest possible standard.
Which pricepoint is seeing the most action at retail? Premium, bottom or in the middle? What do the people want?
People are willing to pay for the latest developments and best products. Our premium line works as well as the lower price points. Every segment has its demands and we deliver them!
Consumers are more open than ever to unusual shapes. Got any mad shapes next year? How long will this shape direction last… is it a good thing for snowboarding?
We came up with the Enjoyers Line a couple years ago and keep defining them. Volume Shift is a big issue and we see people having tons of fun with all these different shapes. We will keep up being creative!
We're really interested in graphic themes running through your line. What is your art department feeding you for next year?
With Pat Moore and Jake Kuzyk we have two riders that influence our line. Jake is having his Promodel the Medium and Pat gave his input into the Manifest Team. Especially Jake who has been very creative and came up with a unique Design. Also we worked together with Realtree™ at our line and added graphics to our Maysis Boot, Maysis Clicker™ X HB Boot and the Afterblack.
What are your top marketing stories for next season? This will help us to put the focus on the right decks.
Our Top Story on Snowboard Marketing will be focused on Freeride which will include; the Alchemist, Manifest and Manifest Team as well as the Enjoyers Line.