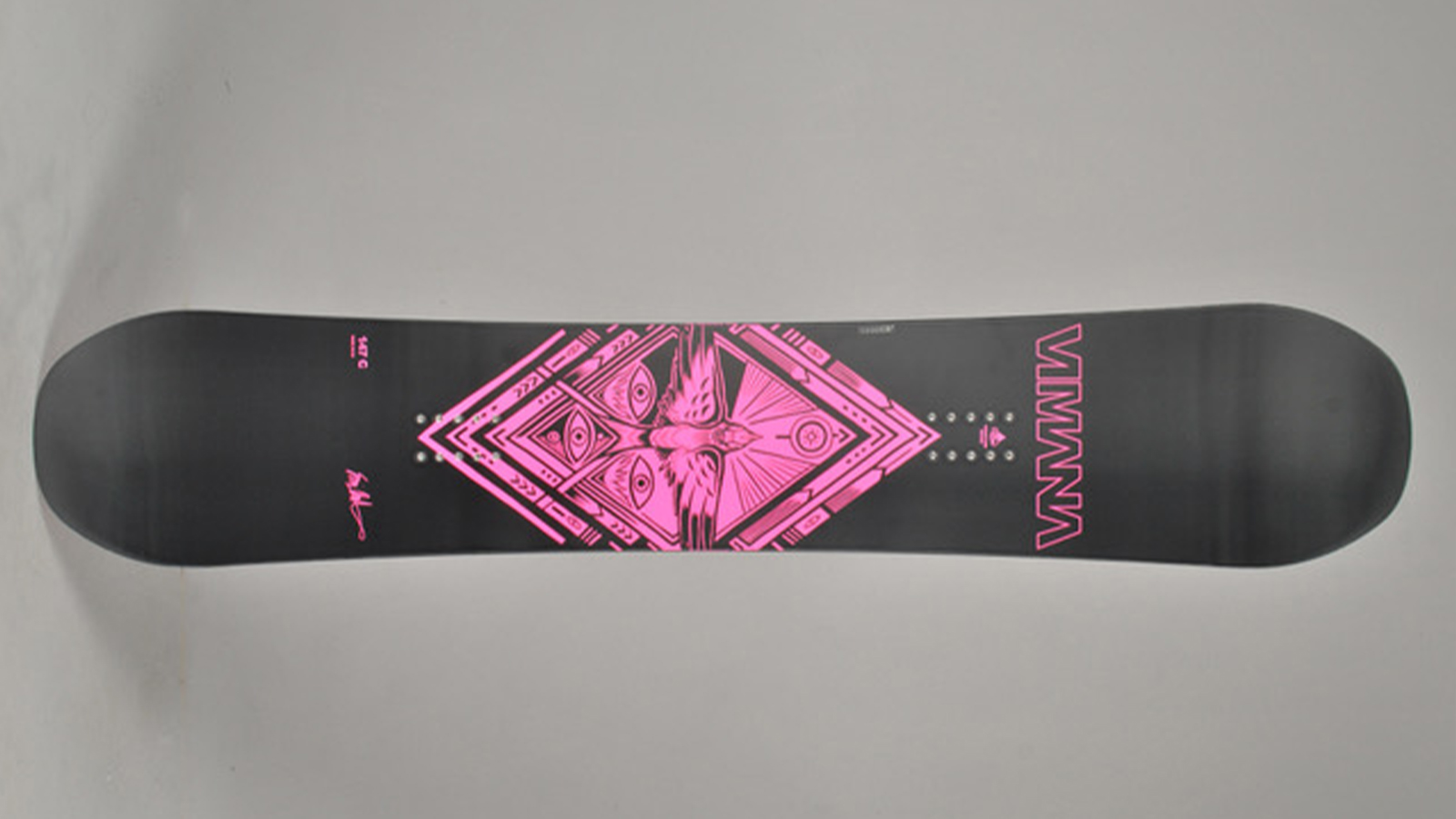 Vimana FW20/21 Snowboard Preview
Retail Buyers Guide: Snowboards FW20/21
Brand: VIMANA Snowboards
Interviewee: Tronna, Lead guitarist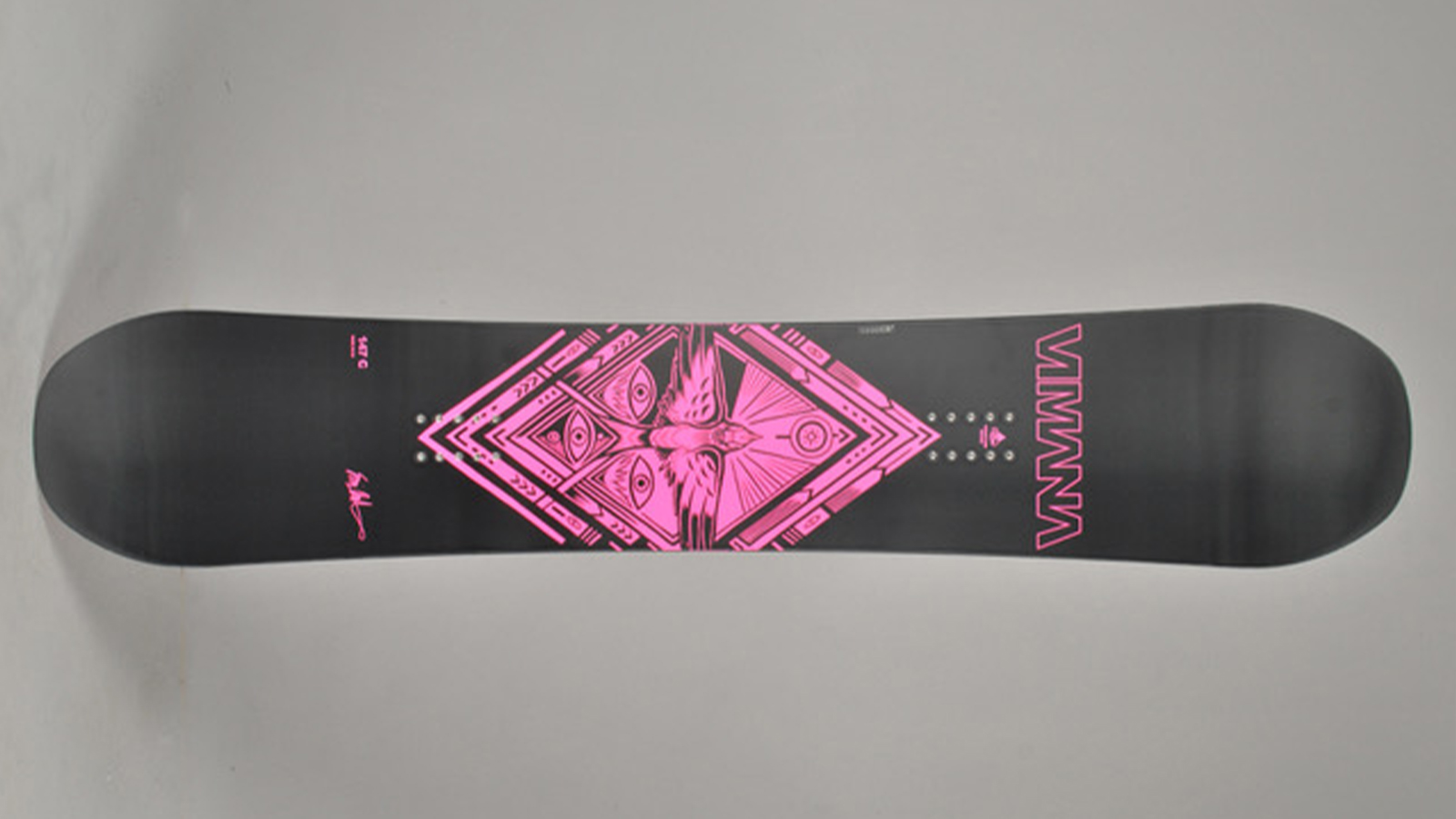 KEY PRODUCT FOCUS: Please pick the three most exciting boards from your new FW2021 line and tell us about them.
The Vega from our line Heka by Vimana: We launched our first line of powder boards in 2019 and we sold out before the snow even landed. We are expanding this line with more lengths for 2020. These boards have a unique construction. Our Carbon+ tail construction holds your edge while carving like its glued to the piste. The lifted nose turns the board into a boat in the powder. All Heka boards have our competition stone grinded sintered base, so it goes like a torpedo.
The Meta: All new directional super charger. We are really excited about this new shape. We took the best ingredients from our existing line and added some new secret components. The Meta is a balanced sword, fit for anyone to ride but can provide exact precision for the most experienced riders. Directional shape with a slightly tapered tail. The Meta also has our Carbon/Kevlar blend from tip to tail.
The Koski: Our goal is to bring back pro models to honor our team riders. Last season legendary Markku Koski built his first ever 100% own tuned pro model. For those who know Markku, he is a guy with no compromise when it comes to his gear. The Koski is the most aggressive board in the line, built for riders who want a proper aggressive camber freestyle board. This board does not tire out and will give you response like you never felt before. Contest tuned sintered base, carbon/Kevlar and ultralight wood core.
Construction. This is the place where you can talk to us about the new ingredients in your boards, and how you are building differently. We're interested in anything new in inserts / edges / cores / sidewalls / glue / resin/ wood types / base material etc here.
We build all our boards with the lightest and most snappy wood core available, and the cool thing is that the trees grow really close to our factory from a sustainable forest. Two years ago we perfected our new Carbon/Kevlar blend, we use this in most of our boards. The blend can be used in both soft and stiffer boards. It eliminates vibrations and multiplies your ollie pop. All boards have a 7200 sintered base, most of them are stone grinded just like our riders get in x-games and Olympics etc. Fast as a shark!
Where are you building, what factory in what country? No wrong answer here. What makes this production facility the best solution?
We are proud to be one of the main brands at NBL in Poland. Their expertise is on point in every step of the building process.
Which pricepoint is seeing the most action at retail? Premium, bottom or in the middle? What do the people want?
Our growth definitely comes from our higher end of the range. We always strive to build premium boards at a reasonable price point. Our price range is from 400-500€
Consumers are more open than ever to unusual shapes. Got any mad shapes next year? How long will this shape direction last… is it a good thing for snowboarding?
We never make shapes just to look interesting. Every Vimana shape has a purpose. I would classify our line as classic premium shapes. They are just what you need without the smoke and mirrors.
We're really interested in graphic themes running through your line. What is your art department feeding you for next year?
We evolve the Vimana universe together with The Shallowtree. Taking inspiration from every riders lifestyle mixed with ancient sanskripts. Every board artwork has a story and a meaning to it. The Shallowtree always adds Easter eggs in the artworks, we discover new things in our graphics years after they were launched. Our strategy is to put artwork on snowboards instead of making snowboard graphics.
What are your top marketing stories for next season? This will help us to put the focus on the right decks.
Paramount freestyle snowboarding.