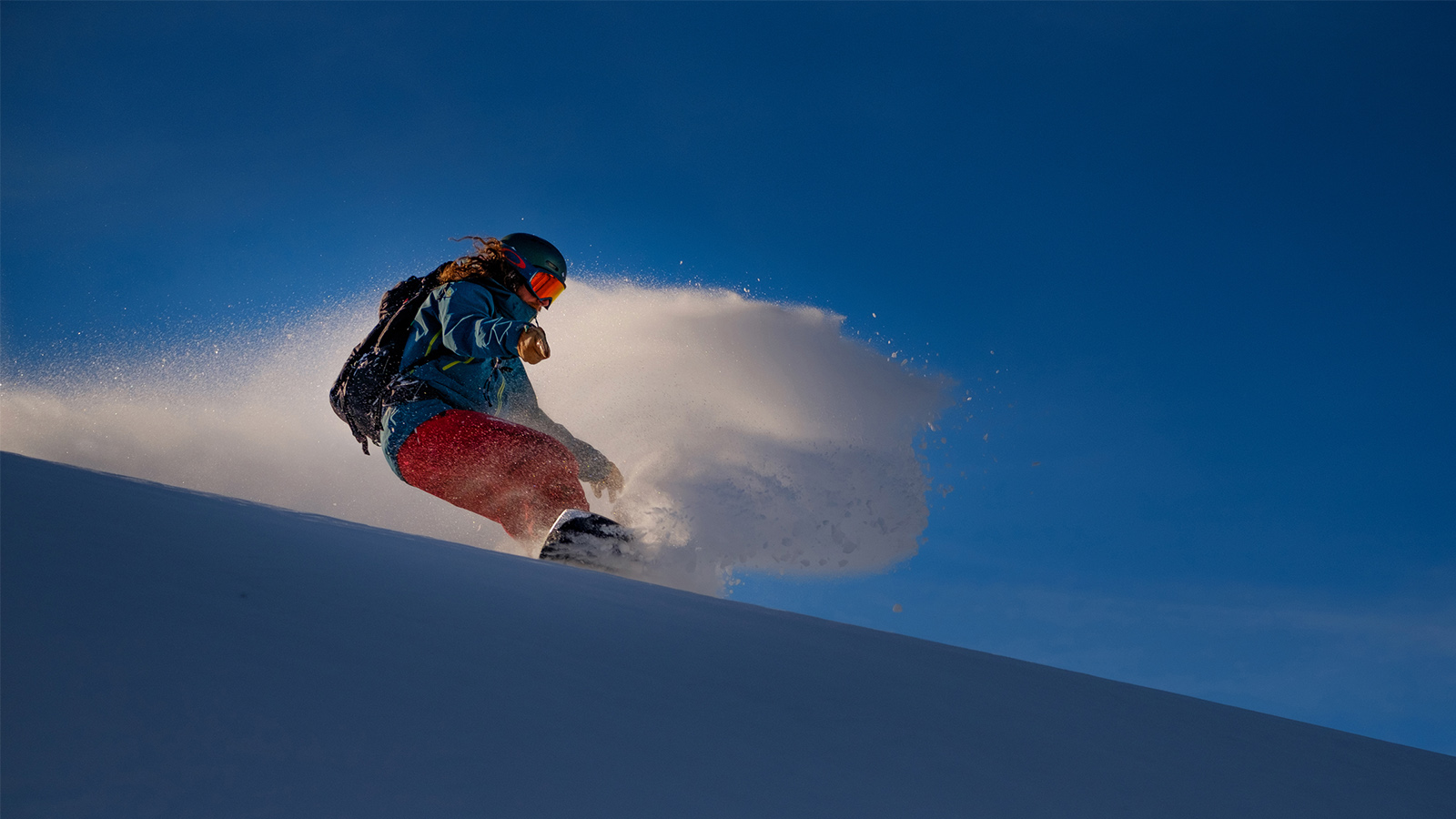 Sandy Shapes FW20/21 Snowboard Preview
Retail Buyers Guide: Snowboards FW20/21
Brand: Sandy Shapes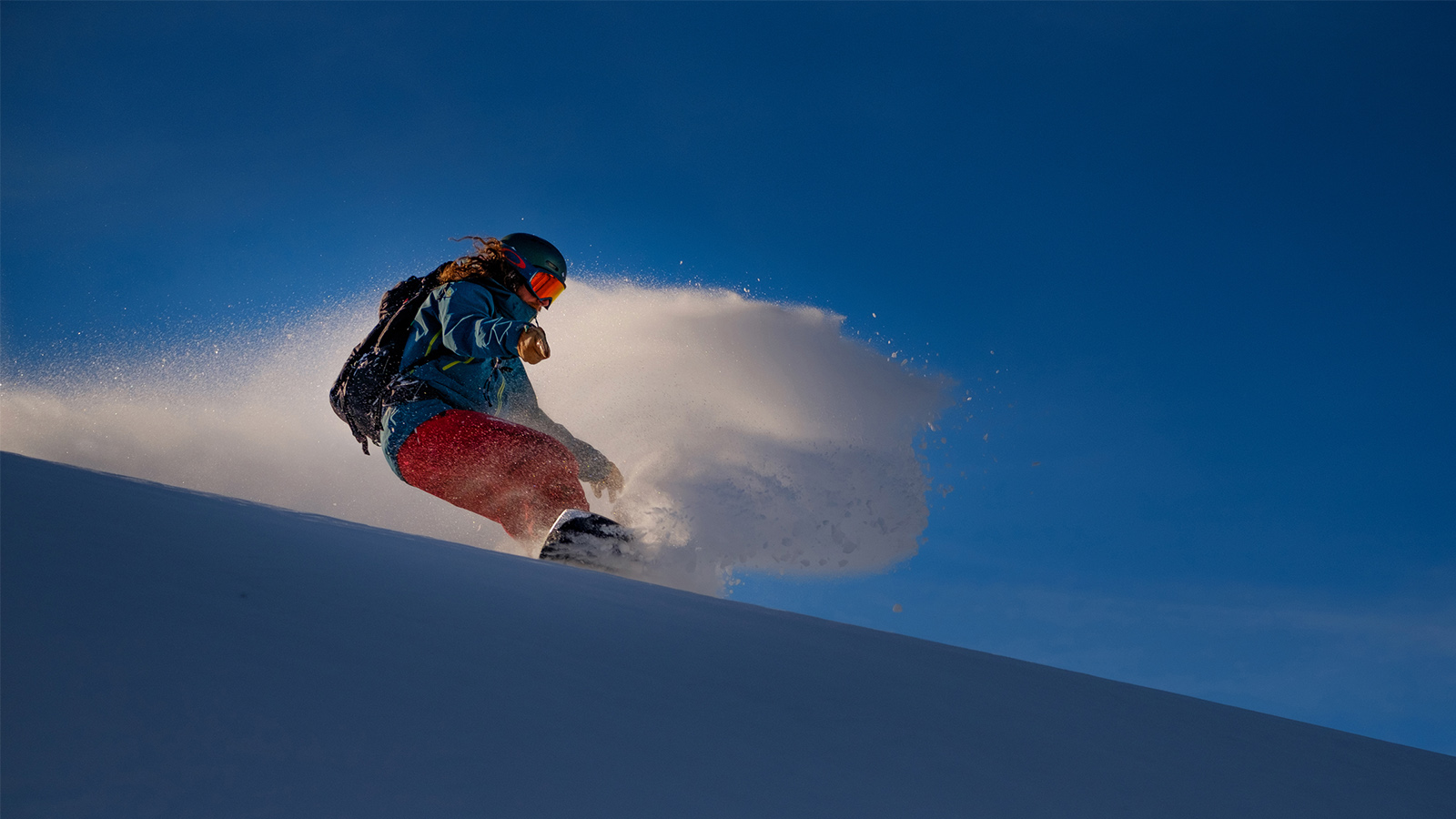 KEY PRODUCT FOCUS: Please pick the three most exciting boards from your new FW2021 line and tell us about them.
Regina: Regina, as its name says, is the queen of our boards. Leading on from the season 2019/2020 we have completely renewed this model, as a result of all our experience and technology.
A magnificent swallow-tail board designed for experienced riders who love the surf feeling. Thanks to the big length and to the slim shape, combined with a freeride profile especially developed for this model, it has an incomparable flotation and speed in powder. It is available in two sizes with the same concept but different characters: the size 170 is wider and more powerful, the size 180 slimmer and faster, like a "Hawaiian gun" for the steepest waves. They are unique boards, ready to be surfed in the best days leaving unforgettable memories and feelings, and then to be jealously guarded in your quiver!
"Egoista" in the last season has become one of our most popular models, with its characteristic shape, the large blunted nose and the soft moon-tail. So, we decided to add a new measure to allow all riders to experience its performance. Why its names is "Egoista"? It's simple: because when this board is on the slope, it wants all the slope for itself! It was born as a freeride board but you can't really categorize it: despite the size of only 152cm it easily can take on both powder and groomers, surpassing all those who are in the way.
Fantastica: This is one of the first models we developed, but which we have never stop improving. Thanks to a very directional shape, the long nose and the slim profile, it can maintain very high speeds even in the deepest snow on slight slopes, but it remains super reactive while riding in the dense woods and narrow couloirs. Surfy in powder, it turns into a carving-machine when on groomers, where it is extremely playful and active giving support and stability. A freeride board that is excellent also for everyday riding, that will impress you with its performances on the slopes. And if its speed is not enough for you yet, we are working on a new measure…
Construction. This is the place where you can talk to us about the new ingredients in your boards, and how you are building differently. We're interested in anything new in inserts / edges / cores / sidewalls / glue / resin/ wood types / base material etc here.
We can state that construction is one of our most important points, and a way that differentiates us in the market. More and more we are trying to be sustainable in our production and offer a real sustainable product to our customers, with the goal of becoming a circular economy company soon. In general, in regards to construction we've always preferred natural materials: we produce our own wood core with certified wood from suppliers as close as possible (our paulownia wood is km0!), and our sidewall and spacers are made of FSC bamboo. Since the wood core development we give the board its structure and character so we can weigh accurately the resin and fibres; actually we are working to replace also these elements with materials of plant origin like flax fibres and eco-resin.
Even our characteristic top sheet is made with real wood, or better in our patented technology Wood Evolution™: a wood which evolves acquiring exceptional mechanical and structural properties but maintaining an absolutely natural appearance, in which its peculiarities are highlighted. This surface does not need paints and coatings: our logo and other customizations are laser engraved and the topsheet is simply "fed" with a natural oils and waxes mix.
Where are you building, what factory in what country? No wrong answer here. What makes this production facility the best solution?
Sandy Shapes Snowboards is completely independent in its production cycle and our boards are handmade in our workshop based in the Friuli Venezia Giulia region, in the North East of Italy. Craftsmanship is a distinctive feature of Italian culture and economy and is also our foundation. Here we can draw inspirations and take advantage of the expertise of our region's tradition and innovation, especially in wood working and manufacturimg. We combine an artisanal production with advanced tools, we merge competence and technology: a modern craftsmanship where the man's hands and eyes are still the protagonists. A very important feature that differentiates our boards from the industrial ones is in the process. As true Italians we take cooking seriously and ours is a slow cooking method: the presses are heated and then left to cool naturally and slowly, without water or oil methods, before taking out the boards. In this way all the ingredients merge perfectly becoming a single entity and, as it is for the food, you can really feel the difference, try it to believe it.
Which pricepoint is seeing the most action at retail? Premium, bottom or in the middle? What do the people want?
Our boards have a value, beyond the price, not comparable to the others. They are high-end finely crafted snowboards, so placed in a premium price-point range…but we are happy to see that our customers really understand that value, and often come back the next year to buy another model! In fact the awareness about craftsmanship is increasing and over the years we have found that an informed and passionate customer is willing to spend more for a product with a visibly superior finish and quality, which are confirmed and increase when he finally takes his board on the snow. This is our greatest satisfaction!
Consumers are more open than ever to unusual shapes. Got any mad shapes next year? How long will this shape direction last… is it a good thing for snowboarding?
Experimentation makes snowboarding move and keeps it alive, evolving. We love to experiment, and we have very different shapes in our collection, from the twin-tip to the swallowtail, but we can say that we are functionality-driven rather than driven by a quest for mad shapes. Since from the beginning the shaping process started from the years spent on the snow practicing and listening to the riders and their needs, from snowboarder to snowboarder: each board has its own history and character, a journey for which it was developed. People are curious to try strange shapes but after all they will buy the boards that work, which best suits their needs and riding style.
At the moment we can say that we are more focused on construction experimentations, new combinations and especially new natural and sustainable materials. But we can also reveal that is growing the idea of a Zingara 2.0…with a quite mad shape!
We're really interested in graphic themes running through your line. What is your art department feeding you for next year?
As we have mentioned our snowboard top sheet is made of Wood Evolution™ and has a natural appearance, in different colours and wood types. This is one of our most important values: in our boards the wood returns to be the protagonist, and thanks to its natural diversity each board is unique and has a timeless beauty, that goes beyond the trends and the seasonality of serial products.
However, thanks to the freedom given by laser technology, it is possible for the customers to customize our boards, and have an even more unique board.
What are your top marketing stories for next season? This will help us to put the focus on the right decks.
As can be understood also from our previous answers, our focus starting from this season (19/20) will be the sustainability. Maybe, as a small and independent company, it is easier for us to try to be as sustainable as possible, improving our processes, changing materials and adopting new solutions. But that's why we feel obliged to inform and raise awareness also in our customers, in their way of experiencing this sport and the mountains, but also in their everyday life choices. We really hope that the choice of our brand will be not only for our boards performance and beauty (that in any case remain important and essential values), but more and more a conscious purchase of a sustainable product in every sense.