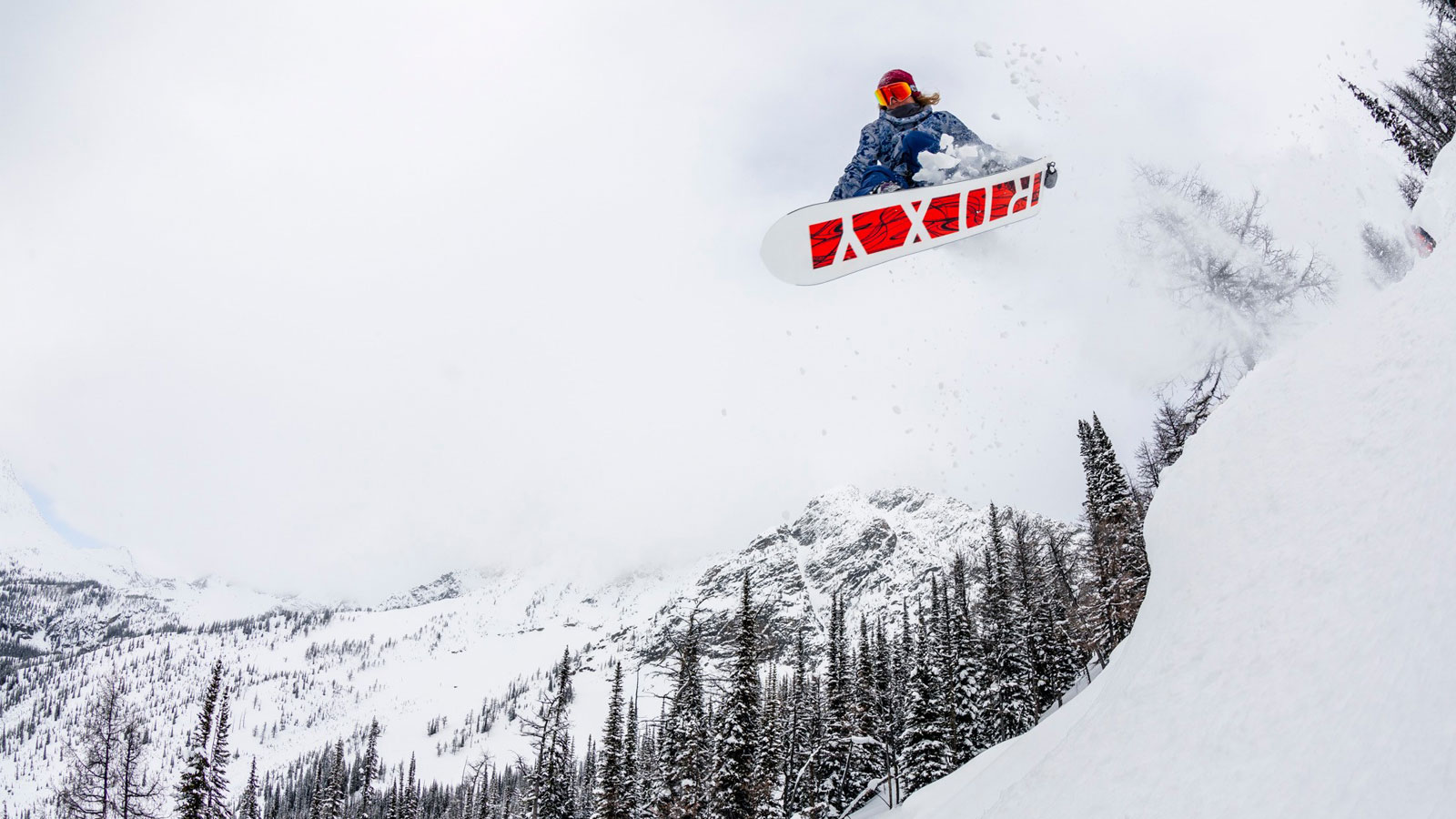 Roxy FW20/21 Snowboard Preview
Retail Buyers Guide: Snowboards FW20/21
Brand: Roxy
Interviewee: Barrett Christy Cummins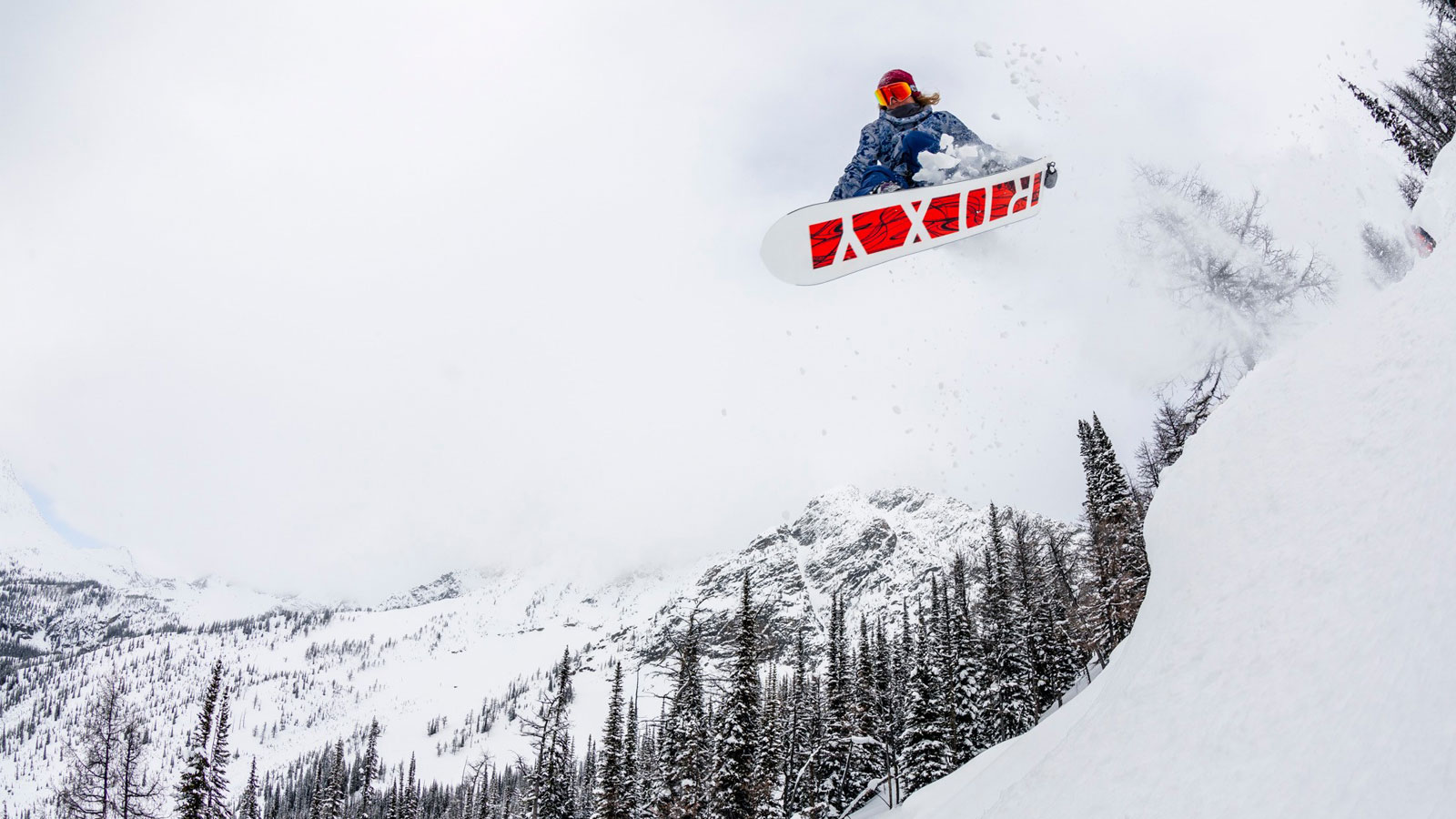 KEY PRODUCT FOCUS: Please pick the three most exciting boards from your new FW2021 line and tell us about them.
XOXO C3 – The XOXO has always been the Roxy go-to board for playful freestyle progression. New for 20/21 The XOXO is C3, camber perfection for confident power moves and comfortable control. The Roxy team has been asking for a park friendly C3 board and
the XOXO is finding its moment in the spotlight. The blunted twin nose and tail shape and snappy flex are signature qualities of the award winning XOXO that has been a staple of the Roxy line. Now with C3 it strikes the perfect balance between a casual park lapper and a pro performance influencer! With love, XOXO.
Torah Bright C2x – Torah Bright has grown up a snowboarder. She's grown into a role model, an ambassador to the sport and the culture, and she does it all with style and grace. Torah's name is synonymous with Roxy Snow and, like the brand, she is progressive, seeking movement and change on the snow and off. Her board reflects her values, her connection to nature and her approachability. The Torah takes a stand as the premium board in the Roxy line. It features a C2x contour for control, precision, float, and an elegant freestyle shape. Our environmentally responsible bio beans topsheets are eco-sublimated with water- based inks, and the strong sintered base is fast and tough. Pair it with with the sustainable POP Snow Roxy collection for head to toe pop! The Torah Bright is built for timeless inspired snowboarding.
Smoothie C2 – The Smoothie is designed with Robin Van Gyn for all mountain freeriding on the resort or deep in the backcountry. It has a directional C2 contour and wider nose for float, pop, and control. The slightly tapered tail makes quick turning and powder slashing feel
as smooth as it does in your dreams. Custom Roxy graphics by Alexandra Ewen illustrate the blending of mountains and waves and Robin's connection to both. Robin brings passion, strength, and complete commitment to everything she does. The Smoothie is her
choice for stability and reliability even in the most challenging conditions.
Construction. This is the place where you can talk to us about the new ingredients in your boards, and how you are building differently. We're interested in anything new in inserts / edges / cores / sidewalls / glue / resin/ wood types / base material etc here.
Roxy has integrated the best of Mervin Made technology into the Roxy snowboards line. With Magne-Traction ® now on all Roxy Mervin Made models, and our eco materials and eco processes, Roxy continues to be a premium women's brand. The Torah Bright model featuring the sustainable Pop Snow graphics found on the outerwear, is built with our most eco friendly materials. Torah's board features topsheeets made from bio beans and a strong sintered knife-cut base. All our Roxy boards are eco sublimated with water based inks in our factory, made in the USA. The Smoothie is getting an updated flex profile to increase it's stability and reliability on bigger mountain terrain, under the guidance of Robin Van Gyn.
Where are you building, what factory in what country? No wrong answer here. What makes this production facility the best solution?
Our Mervin Made Roxy collection is built in the USA, near Canada. We hand build each board and control the process from start to finish in the world's most environmental snowboard factory.
Which pricepoint is seeing the most action at retail? Premium, bottom or in the middle? What do the people want?
Consistent with our 19/20 data, for ROXY the pricepoint seeing the most action for MME is between 349€ and 429€. The Mervin Made boards are in a more premium price range than many manufacturers but Roxy key sellers fall into the lower range of our prices. Roxy consumers want a great board with great graphics for a great price. Bonus if the graphics are color coordinated with their outerwear!
Consumers are more open than ever to unusual shapes. Got any mad shapes next year? How long will this shape direction last… is it a good thing for snowboarding?
The full Roxy line has a variety of shapes. True twins still dominate the line but the XOXO model has a blunted nose and tail to go along with it's new C3 contour giving it added park style flare. The Sugar is now a directional twin with a set-back stance as a friendly all mountain freestyle board. The Smoothie is directional with a slightly tapered tail and set back stance for easy gliding in the pow. The shapes of the Roxy line are influenced by the Roxy team and consumer interests. Roxy's team is focused on performance, and they are more concerned that their boards help them reach their goals than they are concerned with radical original shapes. There is something for everyone in the Roxy line but for more experimental or unreal shapes we suggest you check out the other Mervin Made brands, Gnu and Lib-Tech.
We're really interested in graphic themes running through your line. What is your art department feeding you for next year?
Roxy graphics primarily come from the Roxy creative department and are featured on the outerwear, swimwear as well as hardgoods. The graphics are chosen based on what will translate best to board graphics and come to life via our water based ink sublimation system. Our sublimation process allows us to bring true color and detail to life without toxic chemicals and lacquers. The Sugar, Ally, XOXO, Poppy, and Torah all feature 20/21 Roxy outerwear prints for board graphics. The XOXO has a graphic that will be heavily marketed with the matching outerwear on the Roxy global team. The Torah Bright graphic comes to life with a sparkle bio beans topsheet and it will be featured in the outerwear kit that Torah rides all season. The Smoothie graphic is the one model in our line that features an outside artist, Alexandra Ewen. Robin worked closely with Alexandra to design a "Make waves. Move mountains" themed graphic that merchandises well with her Roxy gore-tex outerwear kit for 20/21.
What are your top marketing stories for next season? This will help us to put the focus on the right decks.
Roxy is the original exclusive women's action sports brand since 1990 and it continues to inspire action on the mountains and in the waves. Roxy style flows from real purists, originators, competitors and champions. Roxy has built a community of progressive women and girls who seek movement and change, and along with a global team of athletes, Roxy is inspiring participation in the outdoors through community events and ride days. Team riders Katie Ormerod, Aimee Fuller, and Emily Arthur will be seen competing at the top Big Air, Slopestyle, and Pipe events while Robin Van Gyn and Torah Bright will be filming big mountain lines around the world. The Roxy team will be showing up at Make Wave Move Mountain events on snow and at beaches worldwide and everyone is invited to put your heart into it and join the trip.
Our full hardgoods collection can be found on our site here:
https://roxy.mervin.com
Shop the Roxy.com site for your outerwear needs then click the 'shop snowboards' link in the snow shop to be directed to our site.