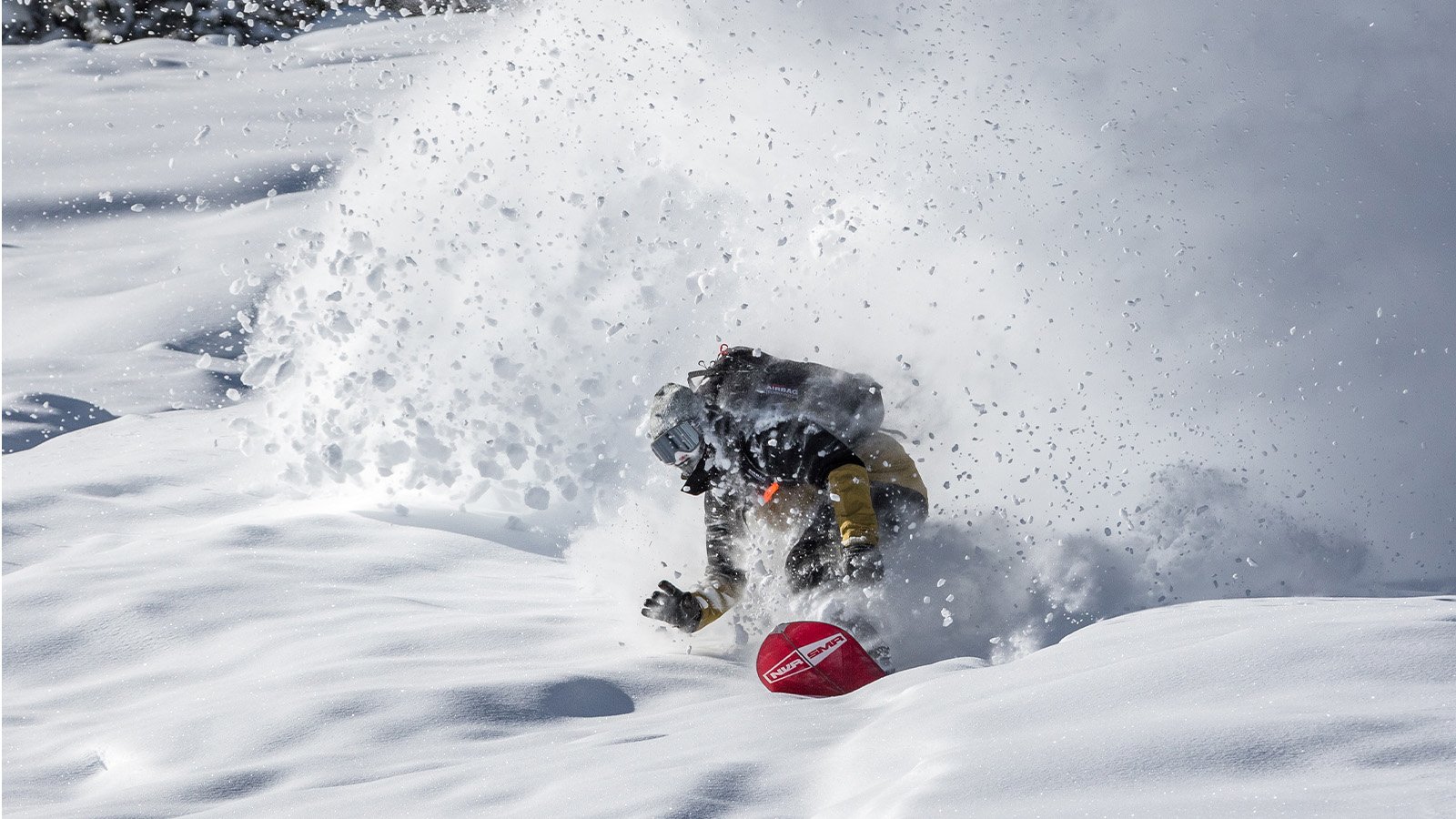 Never Summer FW20/21 Snowboard Preview
Retail Buyers Guide: Snowboards FW20/21
Brand: Never Summer Industries
Interviewee: Tony Sasgen
KEY PRODUCT FOCUS: Please pick the three most exciting boards from your new FW2021 line and tell us about them.
Proto Synthesis – Is our next generation Proto for 2020-21.
Proto-Slinger – We morphed the FunSlinger with the Proto for this ultimate park shred machine.
Rip Saw – Added the newly developed profile to keep this model fresh and up to date with the latest and greatest tech we have developed.
All these models feature new profile which is essentially an extension of the Rip Saw profile. Stretching the cambered section further while keeping some rocker between the feet. More Camber (per square inch or square cm) than any other snowboard. The camber is positioned where you need it for most pop/snap. Stored Energy underfoot to generate powerful carving and gives extra boost for mega ollies and nollies. Rocker between the feet allows for float in pow and easy transition from edge to edge.
Construction. This is the place where you can talk to us about the new ingredients in your boards, and how you are building differently. We're interested in anything new in inserts / edges / cores / sidewalls / glue / resin/ wood types / base material etc here.
We use only the finest materials on earth starting with blended species of wood cores. Some Aspen blended with Paulownia wood which is very light, fine grained and warp resistant. We use only sintered P-Tex bases. P-Tex sidewalls, which do not crack or get brittle in cold temps. We produce our cores in-house, in-house print shop and sublimation for our topsheets. We also built and edge bender machine to have allow for complete control of in-house production across all these areas.
Where are you building, what factory in what country? No wrong answer here. What makes this production facility the best solution?
Our Never Summer Factory is in Denver Colorado USA. This gives us access to lots of resources in a well develop city located about 70 miles from 7 major ski/snowboard resorts along the I-70 corridor. We can come up with a board concept, build it and test it within a couple of days. Come see us when you visit Denver Colorado and see how we make boards.
Which pricepoint is seeing the most action at retail? Premium, bottom or in the middle? What do the people want?
For NS, we continue to see our strongest sales in our higher end models. However, seeing solid growth in our kids and youth models which is great. Show's us the strength and potential of the youth market. I think we can ALL agree new participants is welcomed.
Consumers are more open than ever to unusual shapes. Got any mad shapes next year? How long will this shape direction last… is it a good thing for snowboarding?
Some of the more outrageous designs sound good on paper and look neat but don't always translate to strong sales. We're seeing that clean lines and more conservative shapes have a stronger success with consumers.
We're really interested in graphic themes running through your line. What is your art department feeding you for next year?
We have some models in our lineup that positioned with a continuing theme so it can be difficult to venture out of the comfort zone graphically. Models like the Peacemaker, Proto, and ProtoSlinger have a little more wiggle room to get out loud and bright.
What are your top marketing stories for next season? This will help us to put the focus on the right decks.
Our Team is crushing!!! To mentioned just a few, We have Olympic athlete Chris Corning riding the Shaper Twin stomping quad 1800's and pushing the boundaries on what can be done on a snowboard. Dylan Alito is one of the strongest street riders in the game shredding the Peacemaker stomping lines and rails people only dream about. Then we got Midwest local Sam Klein riding the ProtoSlinger getting some serious work done mashing some of the meanest features known. Keep an eye out for all these guys!! The future of snowboarding is looking bright.