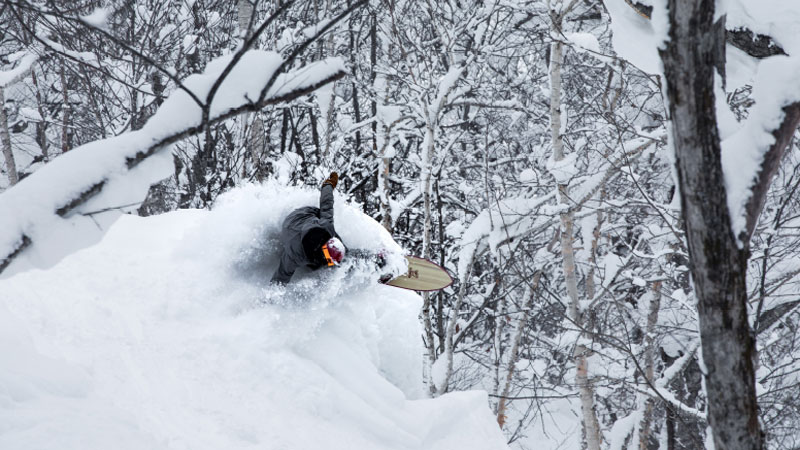 Elevated Surfcraft FW20/21 Snowboard Preview
Retail Buyers Guide: Snowboards FW20/21
Brand: Elevated Surfcraft
Interviewee: Aaron Lebowitz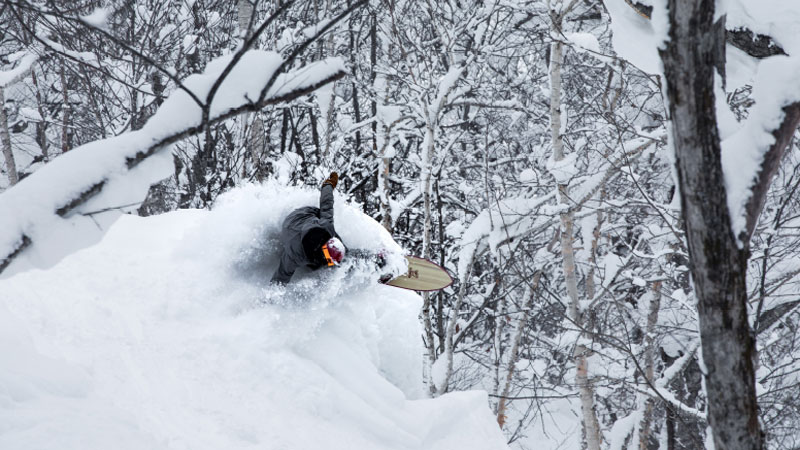 KEY PRODUCT FOCUS: Please pick the three most exciting boards from your new FW2021 line and tell us about them.
The 5'1 RedTail Hawk – this extra wide and full shape has been our favorite. The setback stance, more nose and diamond tail soars above deep pow and engages the turn on a dime. Because of the width (29.5cm waist width) there is ample surface area underfoot even for large boots. We use a flat camber and dual sidecut to blend long to short carves on groomers without toe drag. New this year in limited batch is a Splitboard version, because when earning your turns, it should be complemented by an ultimate pow board.
The 4'6 Minni Fish – we shaped this board with the gals of our community, pulling templates from the Goldfish and Minni Driver – we hosted a Gals Shaping Session led by our AmbasSistas and created the shape with everyone input to fulfil a need in their quiver. The orange colour was chosen from the Indian Paintbrush, a wildflower that grows in the high alpine of North America.
Finally, the 5'0 Shortboard – A daily driver with a highly dynamic turn shape variety. Camber underfoot provides pump down the line and our exploration of reverse taper shaves off drag when holding trim across the fall line. A radical experiment into possibilities of approach to the mountain.
Construction. This is the place where you can talk to us about the new ingredients in your boards, and how you are building differently. We're interested in anything new in inserts / edges / cores / sidewalls / glue / resin/ wood types / base material etc here.
For years we shaped every board by hand in our garage shop in the Rocky Mountains of North America. Materials in such width was difficult to come by and we often worked with whatever we could find while focusing on the shapes. Now we use the highest grade of sinthered bases, pu sidewalls and a duratuff topsheet laminated together with eco friendly resins. These are 5 year boards and hopefully heritage pieces that will last a lifetime and pass down through generations.
Where are you building, what factory in what country? No wrong answer here. What makes this production facility the best solution?
When it became apparent that our primary focus was in creating unique shapes and we were getting bogged down in the how to make that happen, we partnered with GP87, a collective of American designers who built a speciality factory in China to produce the highest end and most creative shapes on the market. It has been a great fit as they support our small batch production, on time and with quality as a priority.
Which pricepoint is seeing the most action at retail? Premium, bottom or in the middle? What do the people want?
As a speciality product these boards fit into the Premium pricepoint, but our goal is to supply creativity to the dedicated rider. To do this we believe that holding to the under $1000 pricepoint is key, even though the other brands in this area are well above. We would rather have our community purchase multiple boards to fill out their quiver than put their entire savings into just one.
Consumers are more open than ever to unusual shapes. Got any mad shapes next year? How long will this shape direction last… is it a good thing for snowboarding?
The Elevated Brand is built on Shapes. The Popsicle stick twin suited the youth park phase, but riders are evolving with age and looking for more ways to express their ride. We believe that an advanced rider can amplify their performance by dialling into the variation of the quiver according to the terrain and conditions along with their style of approach. By focusing on efficiency in powder and precision in groomer carving we are redefining stoke on the mountain. It is increasing the longevity in a riders lifespan along with catching the youth who are looking beyond what snowboarding monoculture has promoted for the past 25 years.
This year we are most excited to release a limited batch of the 5'10 Log. Its wide, way setback and a seeker of the low angle deep pow. It is a complete experiment, but after a summer surfing longboards on knee high waves in San Diego, it is all we want to do when given the opportunity. Also, when everyone else is getting bogged down by too much pow and no speed- we are getting after the freshies just a little further out. As a great surfer one said, "Peace through Superior paddle power."
We're really interested in graphic themes running through your line. What is your art department feeding you for next year?
Originally we were using wooden veneer that was bookmarked for topsheets as there was no plastics available due to the standardisation of snowboard materials in the industry. That was very expressive, and each board was unique. As we progressed into shaping the whole quiver, our graphic theme, following the board designs, is inspired by classic surfboard resin work and laplines. Colors are our big thing and we keep the boards translucent to show the craftsmanship, edge work and cores.
What are your top marketing stories for next season? This will help us to put the focus on the right decks.
Elevated Surfcraft shape vessels for high altitude surfing. Tailored to the Trimline, an exploration to riding mountains like waves, seeking cross lateral fall lines (lefts and rights), and combining manoeuvres according to the 3-dimensional terrain. Drop in, bottom turn, seek the high line, find trim, cutback, pump down the line, slash and layback.