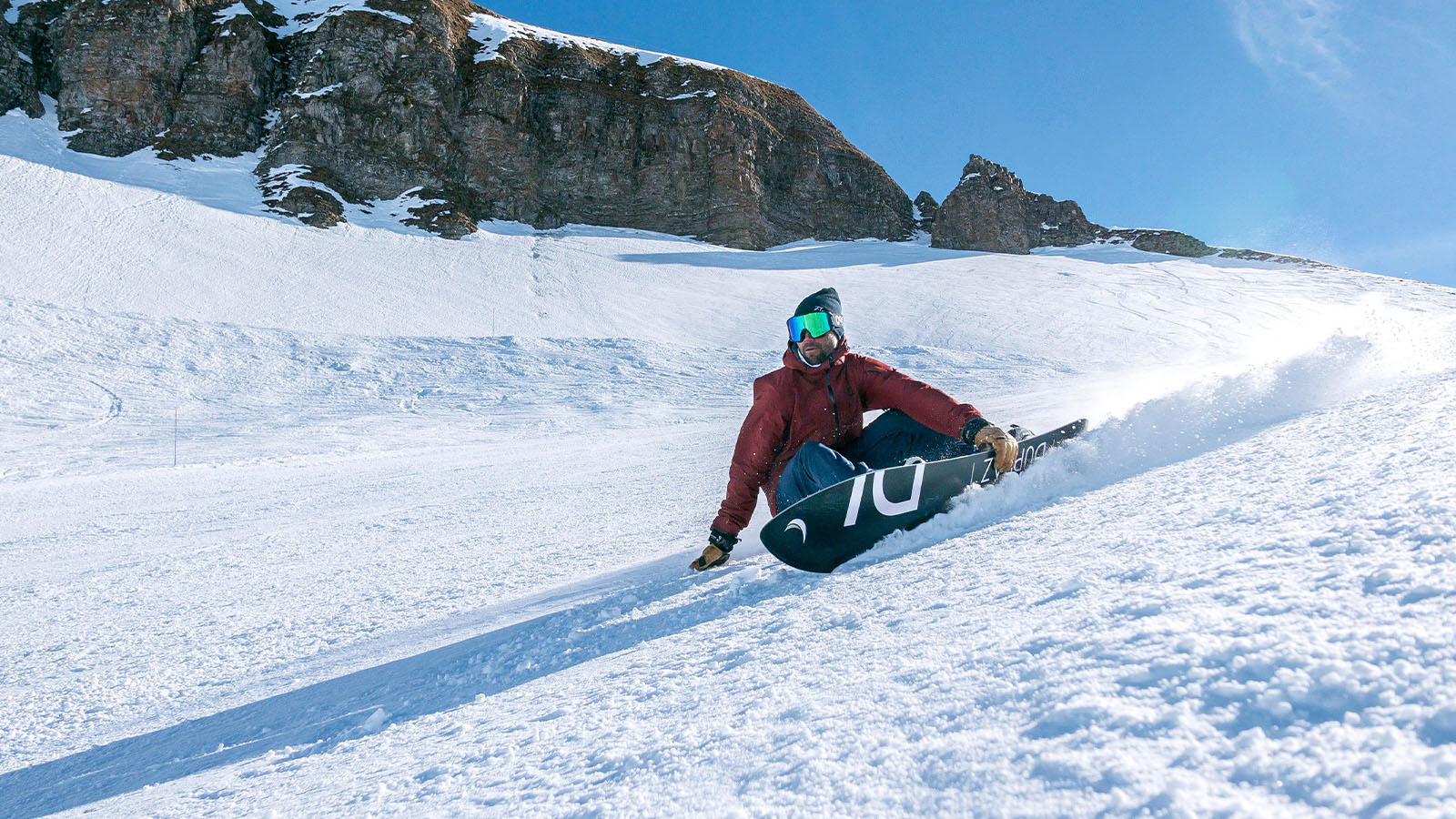 Dupraz FW20/21 Snowboard Preview
Retail Buyers Guide: Snowboards FW20/21
Brand: Dupraz
Interviewee: Serge Dupraz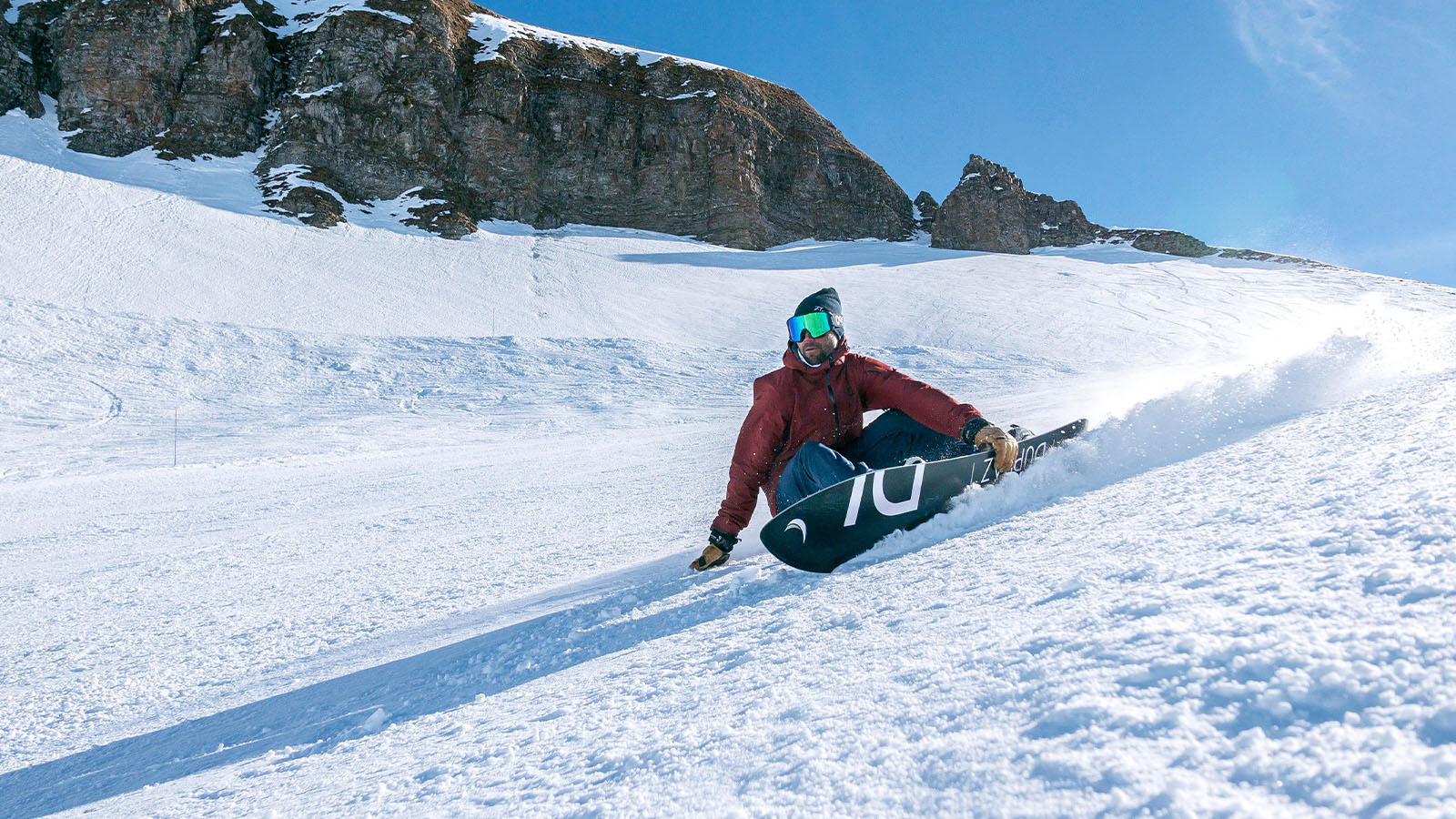 KEY PRODUCT FOCUS: Please pick the three most exciting boards from your new FW2021 line and tell us about them.
D1 5'5'' standard: A sure value into our range. So much fun, playful, easy to ride in any conditions, with an incredible surf feeling. Super sober design based on white, with satin/glossy effects
D1 6' +: The iconic board for riders who love the accelerations and speed. This is for those who know what surfing the mountains means. High quality design.
Be Hot 148cm: A super fun toy, a carving machine. Girls love it because of what it delivers … plus so sexy …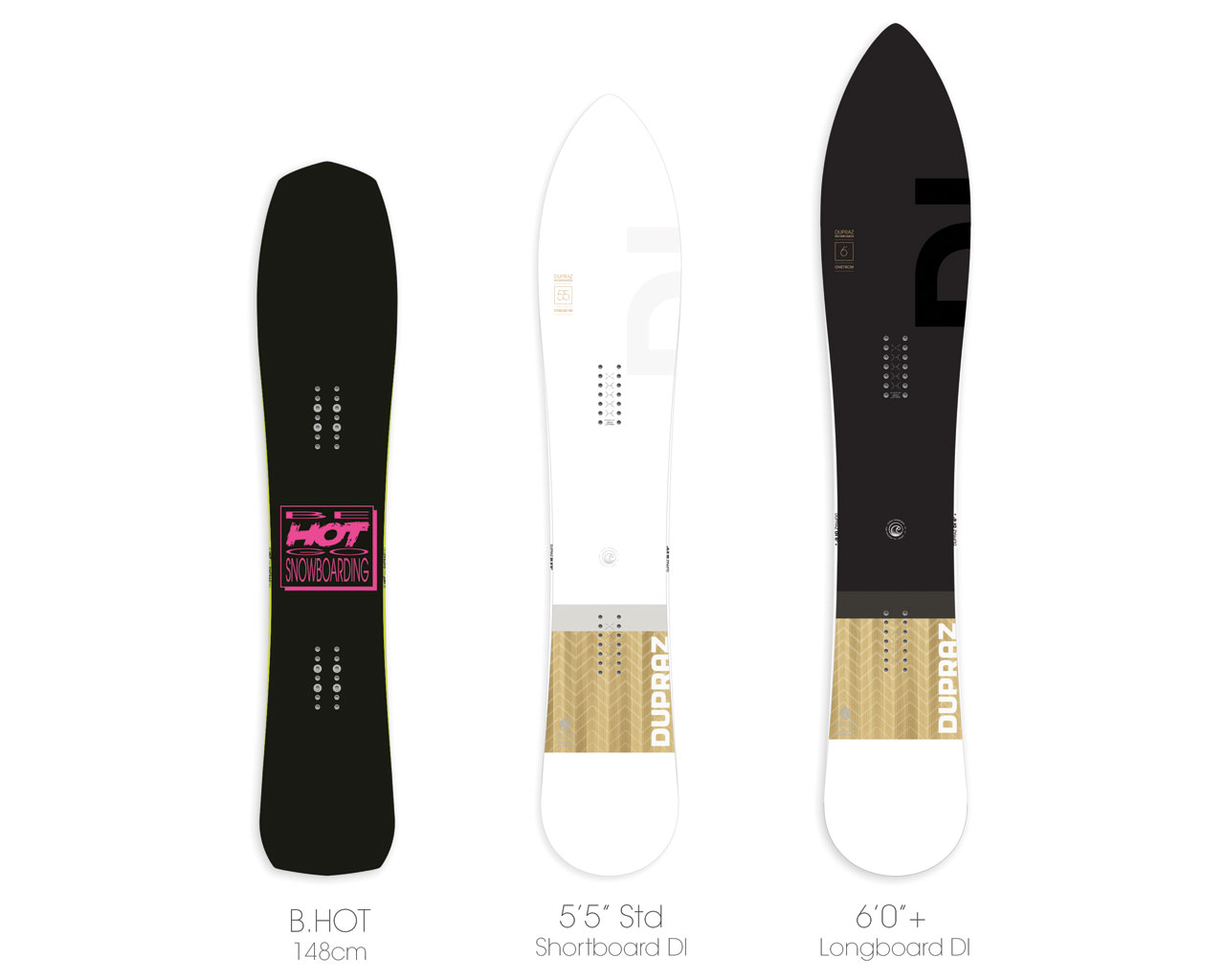 Construction. This is the place where you can talk to us about the new ingredients in your boards, and how you are building differently. We're interested in anything new in inserts / edges / cores / sidewalls / glue / resin/ wood types / base material etc here.
''The best rubbish is the one we do not produce'' We make boards super solid and long lasting. With proven, very high quality materials. That is out of respect to our customers. Plus, we do not artificially multiplicate the models, we do not bullshit every year about the very latest blabla marketing new intersideral model so much indispensable than last year's one… We are always improving our construction and technology, playing in fine tuning into our Dupraz shape with all the parameters we know so well…
Where are you building, what factory in what country? No wrong answer here. What makes this production facility the best solution?
We are working with two factories in Europe, based in Poland. Workers know what they are making as products, they have slopes for riding less than an one hour away. Social protection, decent salaries, European environmental rules, freedom and democracy are key factors for me. Sure it doubles the cost of the boards compared to the places where the leaders are producing. The clients of those leaders should maybe ask to pay half price when production is located in those low-cost countries …
Which pricepoint is seeing the most action at retail? Premium, bottom or in the middle? What do the people want?
Dupraz is out of the box: from the launching of our D1 in 2003 we have not changed the price of our boards. Something like lower prices in the premium section. When people want cheaper, the shop should inform about our production choices and key factors which are driving us
Consumers are more open than ever to unusual shapes. Got any mad shapes next year? How long will this shape direction last… is it a good thing for snowboarding?
In 20 years from now, we will probably look at the 25 past years as a very bizarre period… Where the whole industry was making and promoting snowboards as if most snowboarders were almost equally riding regular and switch, as if they were all freestylers and as if they were all between 12 and 22 years old…
All the brands and all the snowboard magazines were disconnected to the reality of the real life. Our iconic Dupraz shape is reconnecting the practice of snowboarding to the two fundamentals that the whole industry forgot:
1 – everybody loves powder runs
2 – everybody loves to feel the pleasure of the curve when carving.
So at Dupraz we are re opening the market and re dynamizing it, we are reconnecting it to one of the greatest roots from the eighties … we are making a unique, a deep, a fun and indelible track which will make our sport and practice way more fun for every snowboarder.
We're really interested in graphic themes running through your line. What is your art department feeding you for next year?
For the seventeenth season we will offer carryover designs. We brought that concept to the market without having any example doing that before us, and are happy to see that more and more consumers appreciate that concept. Our designs mix modernity with very nice glossy/matt finishings, and tradition with woodcore views areas
What are your top marketing stories for next season? This will help us to put the focus on the right decks.
You can put the focus on any of our decks, they are all part of our top marketing story.
About our values, about the why we are doing what we are doing, about our DNA, who we are.
Form follows function…
Digital wonderland is not real life… two senses activated vs five or six …
good vibes… deep connection to nature … true riding experience…
Acts speak louder than words…