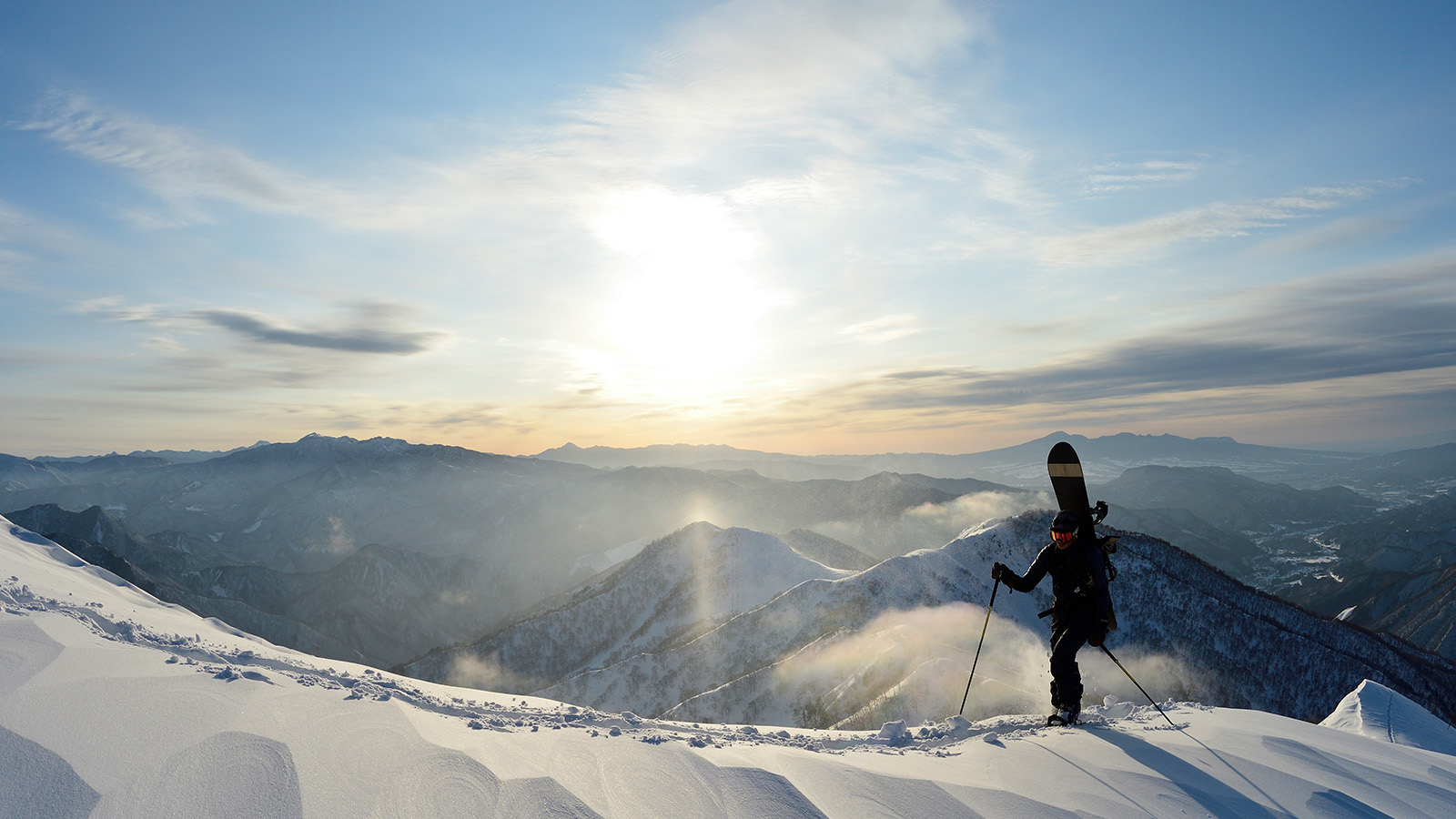 TJ Brand FW20/21 Snowboard Preview
Retail Buyers Guide: Snowboards FW20/21
Brand:  T.J BRAND
Interviewee: Yoshi, Sales
KEY PRODUCT FOCUS
Please pick the three most exciting boards from your new FW2021 line and tell us about them?
NAPOLEON FISH – 147cm
This 3D (dimensional) model is a famous machine that started the powder board shoot board revolution. Extremely short surf-like riding is possible. Demonstrate quick movements to terrain and tree runs. It has been a major update for the first time in five years. We changed the core material to "Super Light Performance mix core". This has reduced the weight by about 400g (about 15%) compared to the previous (All bamboo core = in past years). The lightweight and responsive core makes ride feeling very quick and quick to turn back on the wall. The growth in the latter half of the turn also increased.
GOLDEN BAT – Bonzar bottom Bredren collaboration 155.5cm
This 3D (dimensional) model equips that use of Bonzar bottom with Single-Dual concave from the rear foot to the tail of the running surface prevents the tail from sinking. It is turning that power into a forward move. That's why the initial speed is faster than the length. quipped with proprietary new technology (FTC-PD core2 = Flex & Torsion control Punching Dot core 2). X-wood and Poplar are mixed cores, and X-shaped dot holes are inserted around the waist to embed the foam. You can enjoy snow surfing comfortably against to any terrain.
FLYING-V P.A.C(Powerflex Arch Carbon)mix core 160cm
Swallow tail, the longest length model in the 3D (dimensional) series. T.J BRAND has the concept of a short board. Considering the characteristics of the swallow tail board, it can be said to be a short length that shows that. Bamboot and Vertical carbon are added to the lightweight X-wood and Poplar mix core, which stretches like an arch to the side curve where the most force is applied when stepping around the waist. You can enjoy very quick and sharp riding. This season, the tail flex balance has been slightly softened. Improved operability in the second half of the turn.
Where are you building, what factory in what country? No wrong answer here. What makes this production facility the best solution?
I mainly use the Yaqui factory. With technology and snowboarding spirits not found in other factories, we can realize what can only be made there without fear of failure. There is no word of NO with a try spirit, it is the best partner who will continue to challenge not only business base together.
Which pricepoint is seeing the most action at retail? Premium, bottom or in the middle? What do the people want?
T.J BRAND IS THE PREMIUM BOARDS. With the highest of respect, we are heavily influenced from the roots of the snowboard. Going back to it's origin and starting from scratch, we are ready to announce our original construction methods, ideas, and modern technology of our snowboard products from the far east island of NIPPON(Japan).
Consumers are more open than ever to unusual shapes. Got any mad shapes next year? How long will this shape direction last… is it a good thing for snowboarding?
Don't judge a snowboard by its shape. We have experienced, practiced and tested the creators of shapers (ambassadors), and have produced each one with a clear concept. There is no bad board for our brand. There will be few boards that other brands are not slippery. But to put it simply, it's a weird form of board that prioritizes business-based profits. It is a disappointing board without culture you know. Simply say, The difference between a real freeride board brand that is inherently cultural and a business-based brand that simply just has a sharp nose.
We're really interested in graphic themes running through your line. What is your art department feeding you for next year?
T.J BRAND focuses on shape rather than graphic design and expresses that. That's why the same graphics are used for each of the same graphic on both 3D series and terrain series.
What are your top marketing stories for next season? This will help us to put the focus on the right decks.
We have split boards as T.J BRAND line up, and distribute Spark R&D here.