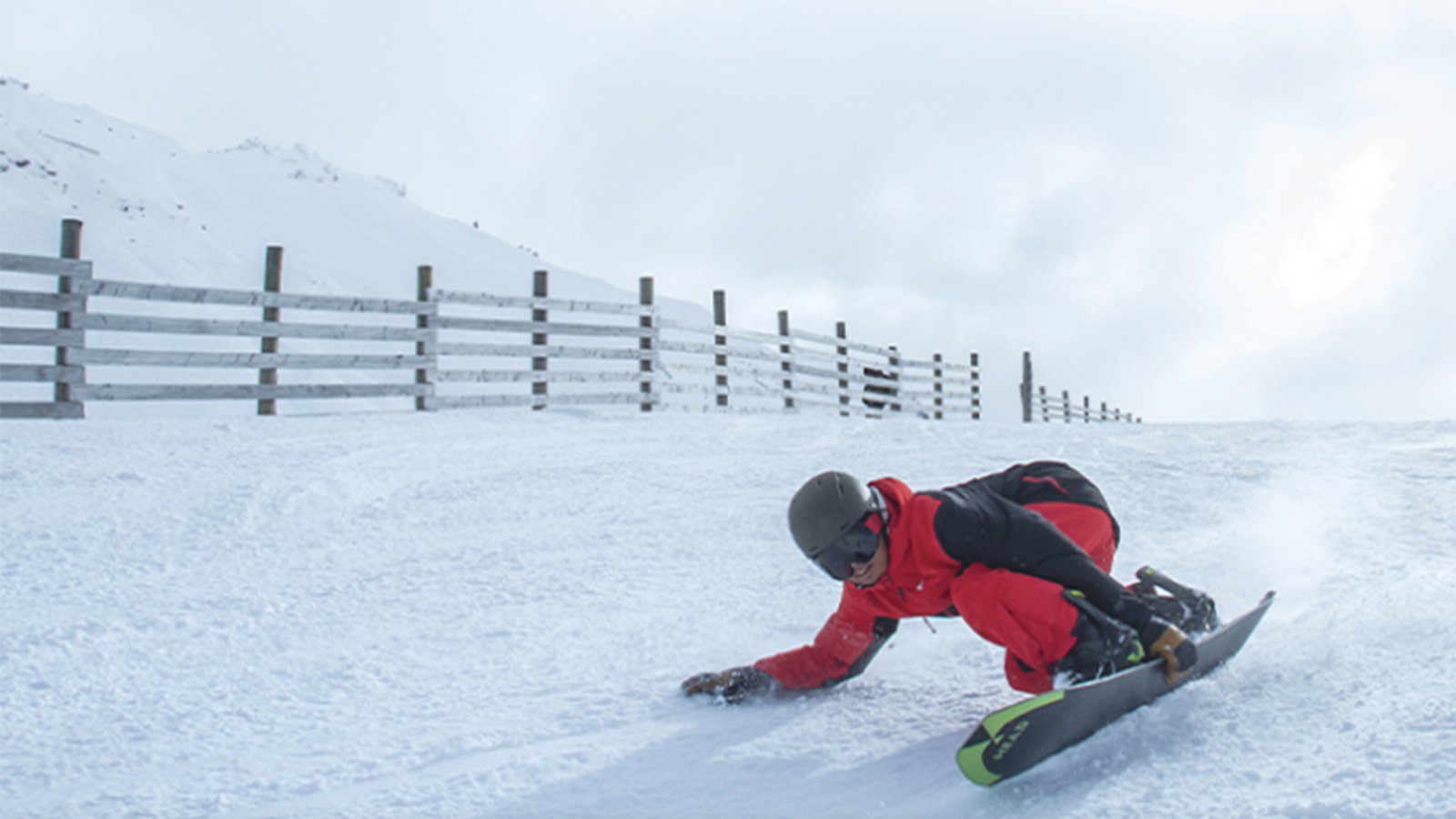 Head FW20/21 Snowboard Preview
Retail Buyers Guide: Snowboards FW20/21
Brand: HEAD
Interviewee: Max Thurner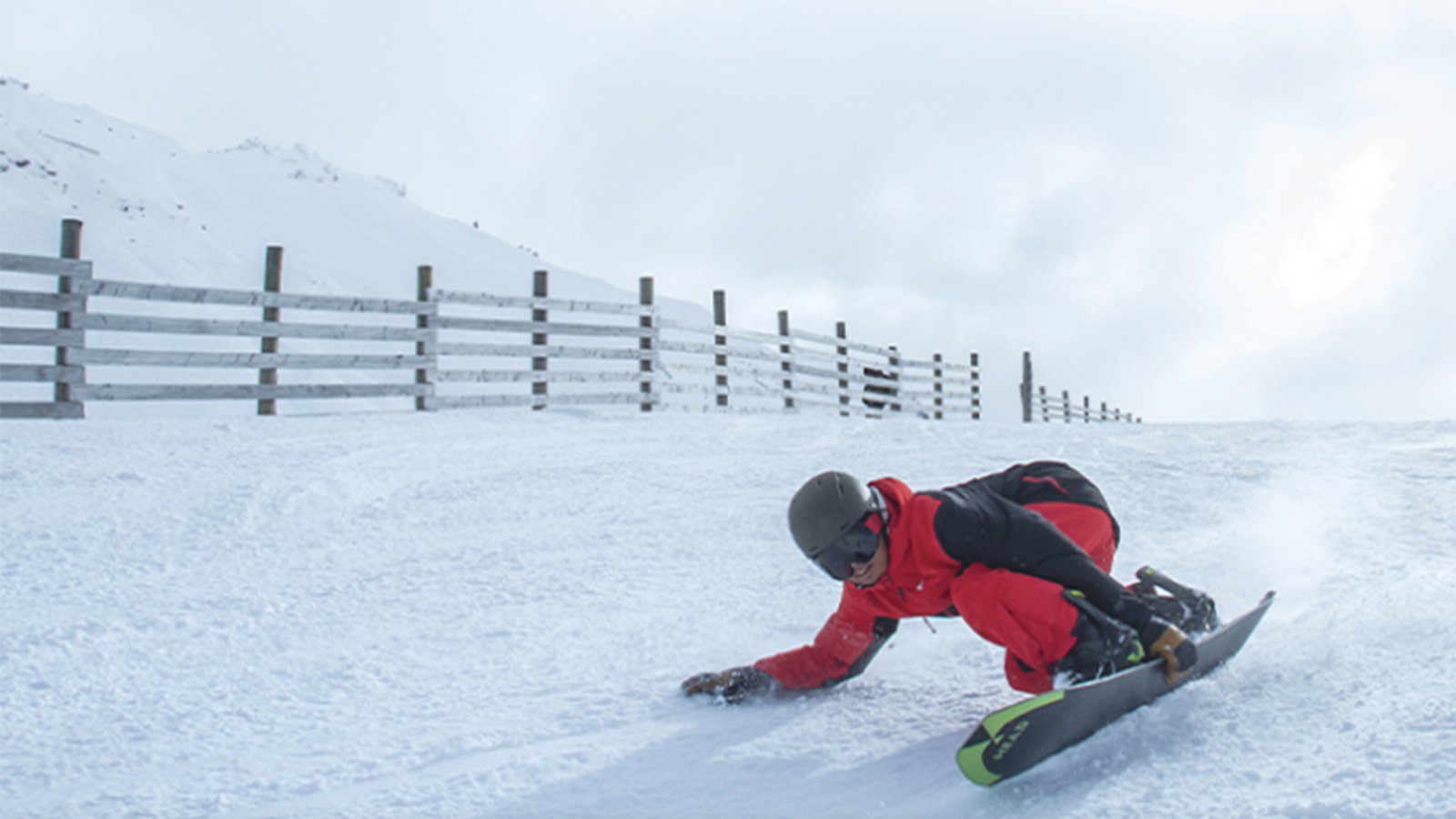 KEY PRODUCT FOCUS: Please pick the three most exciting boards from your new FW2021 line and tell us about them.
Kizamu Lyt: This board is packed with everything our technology department has to offer, designed for riders with high demands. Although very low in weight, the Kizamu is a rocket both on- and off-piste. The flex of this board is rather stiff, which is necessary for its extraordinary carving performance. At the same time, the hybrid camber construction, combined with a set-back of 1,5 cm is also the perfect ride for hitting the backcountry. An additional insert pack allows you to mount the bindings even further back on deep days. Speed is guaranteed with its sintered base, and the directional shape assures grip and control in all conditions. Superlight, super strong – that's the Kizamu.
Day Lyt: Built with the deep and steeps in mind the Day Lyt is an unstoppable powder hound. As the name indicates, we made this board even lighter by using Hexagonal Core. This even increases the agility and float of this great cruiser board. With a long floaty nose, short pintail and set back camber the board has the build to blast through powder and groomers. It also has the benefit of being 'Split Ready', with a central bamboo stringer that when cut creates two sidewalls to protect the core from water.
Everything Lyt: If you are looking for a lightweight, forgiving board for women, which offers you control and grip, the Everything is the right board for you. As the name indicates, this board has it all. The new construction of this board has the nickname "autopilot" for a reason. It offers support and grip both on- and off-piste. Added contact points with the snow offer control also in icy conditions. The soft flex of the board makes it playful and easy to turn. This is also supported by the very low weight in the boards tip and tail, requiring less effort, also when making turns in deep snow. One board for all, a reliable board for the whole mountain – that's the Everything.
Construction. This is the place where you can talk to us about the new ingredients in your boards, and how you are building differently. We're interested in anything new in inserts / edges / cores / sidewalls / glue / resin/ wood types / base material etc here.
Lyt Tech is the key word for us – lighter products help everybody from beginner to pro to perform better and have more fun on snow – for longer. This is why we use a mix of ingredients which bring down the board weight by up to 25%, resulting in a super light product line.
Where are you building, what factory in what country? No wrong answer here. What makes this production facility the best solution?
We are producing in Asia – China and Taiwan. We have been producing there since day one, have experts on ground with years of experience and the motivation to support us trying new things, methods, technologies etc. every season.
Which pricepoint is seeing the most action at retail? Premium, bottom or in the middle? What do the people want?
We experienced an increased interest in the mid price points throughout the previous seasons. Instead of spending the money on an entry level set, it looks like riders are more willing to add a little budget in order to get a better product.
Consumers are more open than ever to unusual shapes. Got any mad shapes next year? How long will this shape direction last… is it a good thing for snowboarding?
For us, shapes are very important – Michael Schuster, who is in charge of product management for the snowboard and binding category is a genius when it comes to that. First of all though, an "unusual shape" needs to make sense – we do not create some crazy tips & tails just for design reasons. We use asymmetric shapes to give our consumers a better riding experience and support, a wide nose for our pow cruiser adds float, the directional shape of our groomers cruiser gets you the perfect feeling when laying deep trenches on groomers. So yes, we have many different shapes, all of them created for a very specific purpose in order to have more fun on snow – this is why it is a very good thing for snowboarding and it will not stop, just adapt to new riding trends.
We're really interested in graphic themes running through your line. What is your art department feeding you for next year?
Our graphic direction is very clear, accommodating for a wide audience.
What are your top marketing stories for next season? This will help us to put the focus on the right decks.
Lightweight is a very important factor for our product line, as we are aiming to be the leading brand when it comes to lightweight gear this is also a very important part of our marketing program.
Next to that, we have successfully launched and implemented our Futureheads program, where we do not only give new, young talent the chance to be part of our team, but we also run an event series, where all young kids is invited to join us a day in the snow, with free testing, coaching, food & lift tickets. This season, we even reached out to rental station, offering them nice POS tools to make their youth and kids area look nice, entertaining and informative for kids, while waiting for the rental gear.