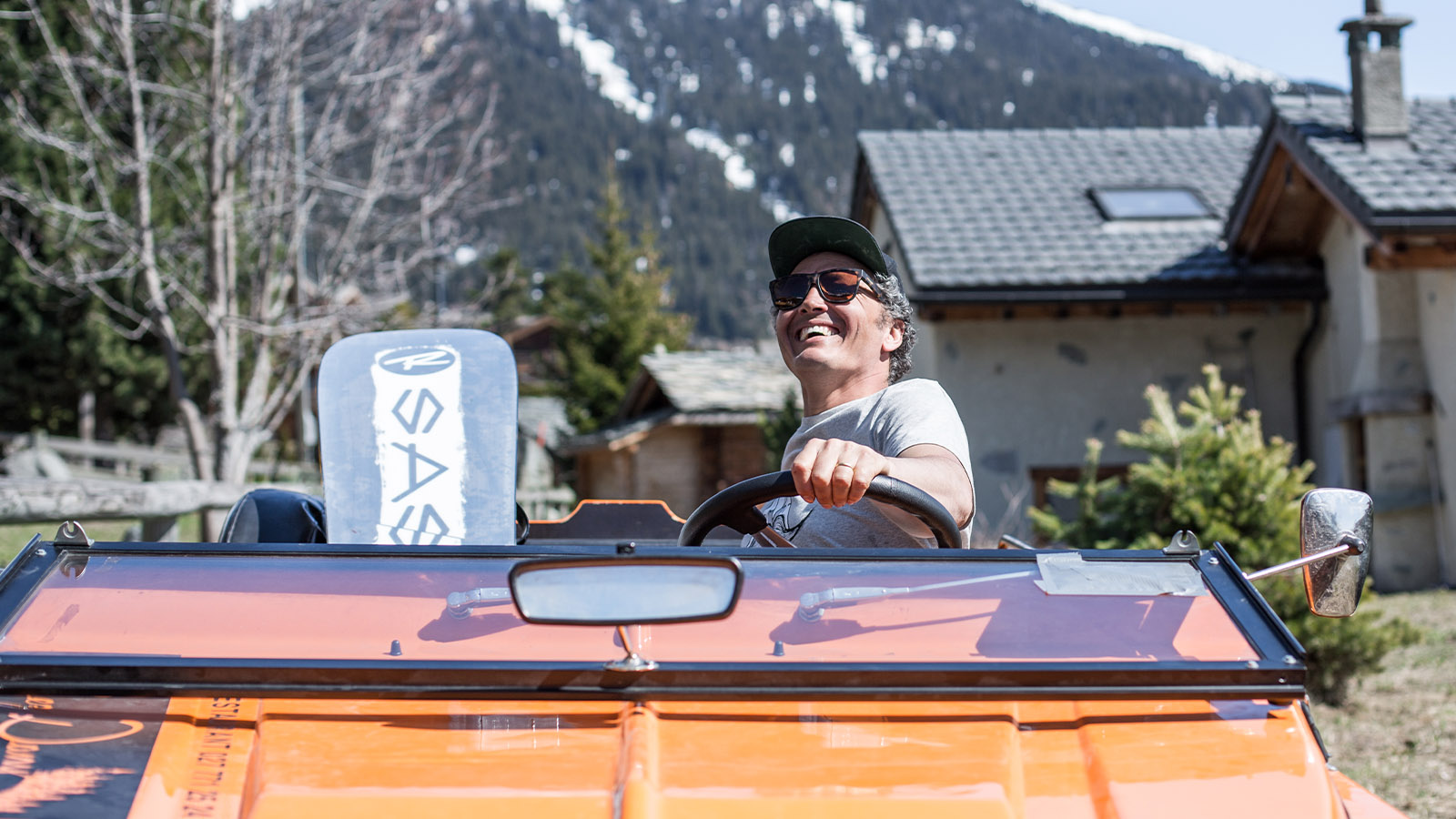 Rossignol FW20/21 Snowboard Preview
Retail Buyers Guide: Snowboards FW20/21
Brand: Rossignol Snowboards
Interviewee: Arnaud Repa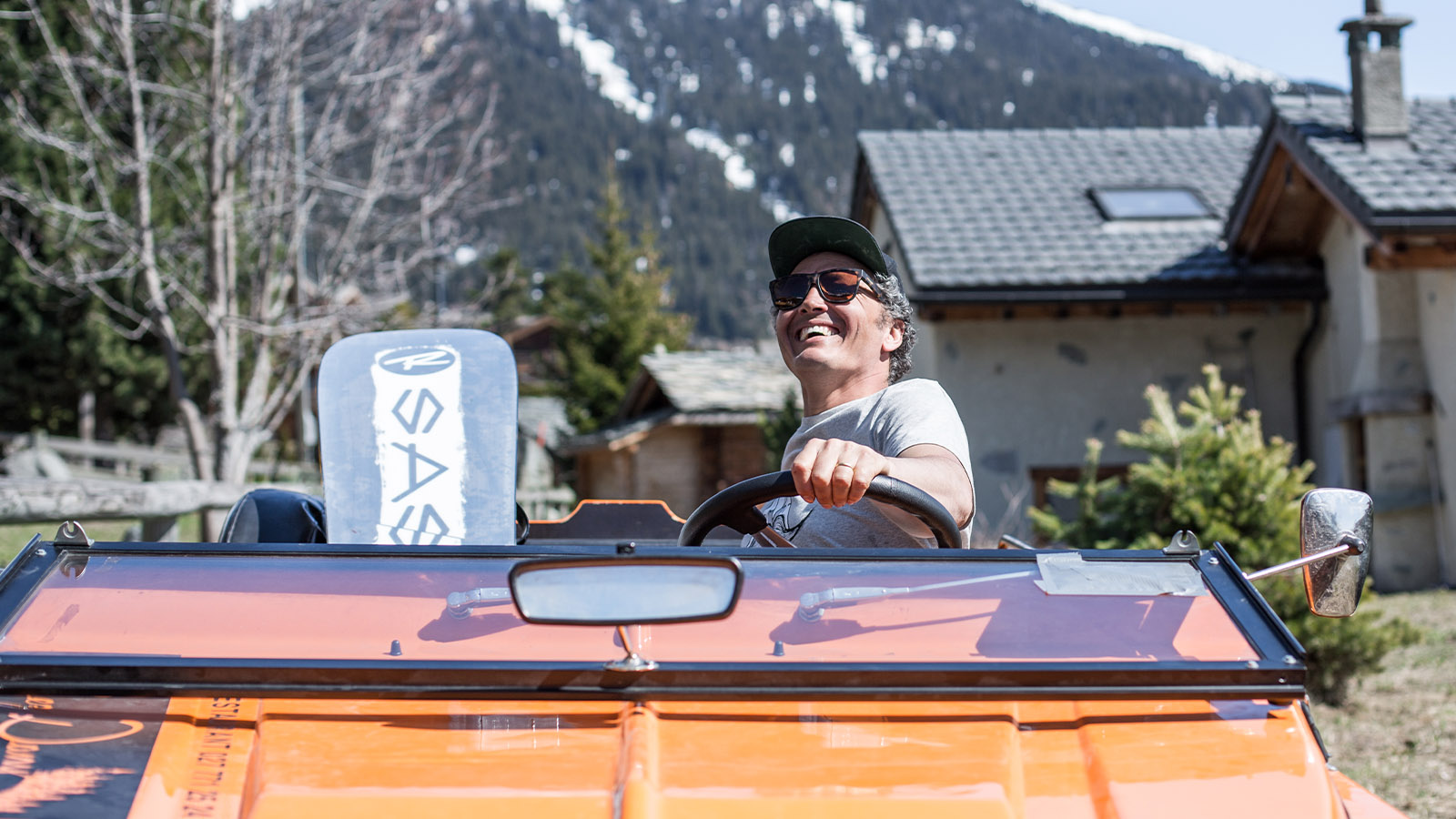 KEY PRODUCT FOCUS: Please pick the three most exciting boards from your new FW2021 line and tell us about them.
Our primary targets this season were to bring Marion Haerty's dream all-mountain board to life, fill a gap in Xavier De Le Rue's signature splitboard offer and take our high-end all-mountain freestyle category to a new level of performance. Hence the three boards that are listed below.
a) AFTER HOURS.
We all know what happened to Marion Haerty last season with her win at Xtreme Verbier and global FWT title for the second time with an unprecedented 'perfect' 4 wins, including 10 000 points at Bec Des Rosses. She came to us right after Verbier with a board idea that would add stability at high speed while being as nimble in the powder as the Justice and as smooth to ride as the Diva. The After Hours features our award winning L.I.T.E. Grip core, AmpTek Elite camber profile and on-demand sidecut radius adjustment RadCut. It is designed for the intermediate to expert hard working all-mountain woman looking for a surf-like, loose, playful twin-like feeling in the powder and a highly reliable board for full send mode, carving on packed snow or traversing on ice. As its name implies, the After Hours over delivers and screams for more.
It is available in sizes 145, 149, 153 and 156 and comes with a 7500 sintered base.
b) XV SASHIMI LG SPLIT as Xavier De Le Rue's new signature true intermediate-to-expert directional splitboard model integrating unique technology. Available in 156 only, the split version of the XV Sashimi LG fits between the XV Split and XV Sushi Split series to complement our backcountry offer with a construction and design that schmear the line between playful, progressive and full send mode. Featuring our award winning L.I.T.E. Grip core, AmpTek Elite camber profile and on-demand sidecut radius adjustment RadCut mixed with a 47mm pintail, it is softer than the XV for ease of use, narrower and longer than the Sushi for maneuverability and float while being solid underfoot, balanced, versatile, grippy, stable and reliable to let you push your performance.
c) JUGGERNAUT [noun/ a huge, powerful, and overwhelming force.]
Take the Jibsaw Elite. Bring RadCut for lazer precision sidecut radius control. Send Paulownia wood laminates for their high strength to weight ratio. Swap Basalt fibers with Carbon for ultimate pop. The Juggernaut is not only a lighter and 'poppier' version of the team favorite Jibsaw Elite, it is a league of its own performance-to-quality-to-board feel ratio in the limbs of high roll freestyle. It is available in sizes 152, 155, 158, 158wide and 161wide and comes with a 7500 sintered base.
Construction. This is the place where you can talk to us about the new ingredients in your boards, and how you are building differently. We're interested in anything new in inserts / edges / cores / sidewalls / glue / resin/ wood types / base material etc here.
Let's take a second look at the list of sound snowboard-specific industrial decisions we implemented in the course of time and consider ingredients from a durability and waste management standpoint:
a) we're using an epoxy resin that has a significantly higher impregnation rate (+20%), resulting in a better bonding with the glass, basalt and aramid fibers, thus making the mechanical characteristics of our boards more stable through time, therefore making them more durable;
b) we're swapping colors on 100% of our diecut bases (ie. 24% of our line) to get rid of any waste;
c) we're integrating 30% of recycled material in the making of all our rental bases, which count for 25% of our production;
d) we're digitally printing 65% of our topsheets and counting (Direct Digital Printing does neither need silk screens, aluminum frames nor water);
e) 100% of our woodcores are FSC certified;
f) we're using Polyurethane (PU) over PVC in our L.I.T.E. stripes because PU does not use additives to retain its flexural properties;
g) we're up-cycling a portion of our European B-grades boards into longboards through French company NoK boards (https://www.nokboards.com/en/content/14-the-concept), saving 20kg of CO² for each skate deck that is made and promoting circular economy.
Where are you building, what factory in what country? No wrong answer here. What makes this production facility the best solution?
We see sourcing like products: consistency is mother of quality and allows us to manage durability and waste better. We have been manufacturing our boards in Asia for the past 12 years at the same factories and, most important, with the same people. It has taken some time to adjust quality standards, development capacity and delivery lead times but we came to the point where we not only get a service that matches our needs but also the flexibility that grants competitiveness.
Which pricepoint is seeing the most action at retail? Premium, bottom or in the middle? What do the people want?
Our biggest demand is still that 449 to 499 euros MSRP price range where we offer AmpTek rocker, Serrated edges, RadCut, L.I.T.E. Tech, sintered bases, Basalt/Carbon, Aramid, hi-gloss, artists collabs and superior ride-ability.
Consumers look for technology that services performance at that price point and its common knowledge that we, as a bigger company, market products whose price/quality ratio is hard to beat.
With that being said, the 499+ euros MSRP price category only represents 20% of the market, which explains why we're offering a series of products with AmpTek rocker, Serrated edges, RadCut and L.I.T.E. Tech in the 379 to 449 euros MSRP price range.
Consumers are more open than ever to unusual shapes. Got any mad shapes next year? How long will this shape direction last… is it a good thing for snowboarding?
Consumer behavior studies show how critical time is on the adoption and diffusion processes of a new product. When taken at our industry level, our experience with innovation shows the average time a consumer will take to adopt new technology is 5 years. We still believe one of today's leading consumer buying drive is the Feelgood factor. As a reply, we've introduced new core construction L.I.T.E. Tech three years ago that significantly adjusts the shape of the board to the consumer's morphology and ride on the go. Delivering comfort, punch, grip, shock absorption or sidecut radius response to pressure, improving ride quality and board maneuverability without sacrificing performance. We introduced it on the One LF and Diva LF back then, now offer it on the Trickstick AF, featuring asymmetrical flex, on Xavier De Le Rue's Sushi LF, Sushi LG Split, Sashimi LG and new Sashimi Split for 2020, as well as on Marion Haerty's new 2020 all-mountain/freeride weapon After Hours. And will continue to expand with more and more team riders-innovators-early adopters loving it, until hopefully one day we hit the early majority consumer category.
As a reminder, L.I.T.E., as in Le Integrated TPU Element, is a stripe of urethane that runs through the core of the board. L.I.T.E. tech core structure is not only another visible innovation, it is also the most advanced ride control feature you can ask for these days. Asym L.I.T.E. will bring shorter turns on the heel side and longer turns on the toe side on twin sidecut radiuses while L.I.T.E Grip will create bumps where the urethane interrupts to enhance edge hold.
We, on a general note and as a more conservative brand, feel better with integrating proven technology into classic shapes to make them work better in certain areas of the mountain than bringing unusual shapes to market.
We're really interested in graphic themes running through your line. What is your art department feeding you for next year?
Black and white is going across all our men's line this year, with transparency and earth tones still being hot in the freeride category.
We're also bringing deeper color hues in the women's category with more purples and dark blues on high-end models.
And keep the colors pop in our tweener/kids and park series since those demographics just love to be noticed.
Speaking of highly distinguishable, we've collaborated with:
 Salt Lake City's graphic artists Andy Earl on the XV and XV Split series;
 Portland's based artist, designer and illustrator Mikey 'Boss Dog' McKennedy on our most iconic twin freestyle board Retox.
What are your top marketing stories for next season? This will help us to put the focus on the right decks.
Xavier De Le Rue's new XV Sashimi LG Split, Marion Haerty's new After Hours and new team favorite Juggernaut will be our top FW20/21 stories.