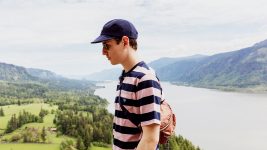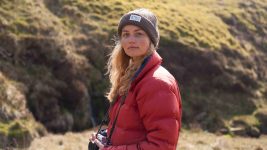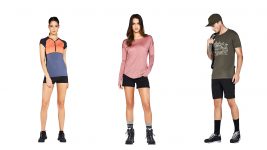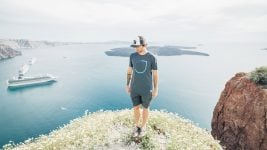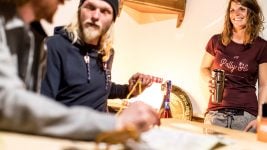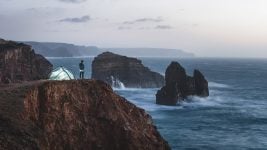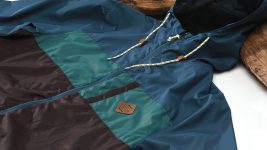 With the pace of our daily lives accelerating every day and digital media seeping into every nook and cranny, more and more people flock outdoors to recharge and reconnect – with nature as much as with themselves. And despite an already active lifestyle, boardsports enthusiasts are no exception to the rule and a whole host of traditional outdoor brands as well as action sports companies are providing gear that not only fulfils their practical needs, but also speaks to their style aesthetics. Anna Langer had a look into the trends in the Camping Gear & Outdoor Apparel for Summer 2018.
TRENDS
"Camping/outdoor is getting back to be hip and cool" (Thermos), "seen as a trendy alternative to a city break" (Primus) and is embraced "as authentic, experiential, and aspirational" (Pendleton), especially amongst Millenials. Arc'teryx attribute that to the widespread trend towards health consciousness and "incidentally, an increase in participation in the various outdoor activities." And since "being 'out there' makes more fun with the right equipment", as Thermos put it, the offer of essential, practical and at the same time stylish gear is growing every year.
With the current 'lifestyle' ethos entering the category, "the lines between action sports and the outdoor category will blend. We love the idea of taking your surf adventures by the forest first (or after). Nothing better than wild camping and being within good distance of the water," argue Finisterre, who specialize in Cold Water Surfing, which is a growing trend of its own. "Surfing has and forever will be a real outdoor experience that has always been closely connected to camping & outdoors," state Heimplanet, who find that "the separation between boardsports and outdoors is actually more of a fiction."
The side effect of this broadening love for The Great Outdoors is of course that it's getting more crowded out there. Hence "those who seek solitude and tranquillity are going further into the backcountry to avoid the masses," Arc'teryx notice. Accordingly travel plays an important factor as well. "Discovery is the most important component to humans when it comes to travel and adventurism," say Roark Revival and Finisterre also adapt a "more 'travel' focus", encouraging an adventurous spirit, promoting "full 'across the land and to sea' journeys." At Poler Stuff: "Our collections are built with the brand's DNA at their core and we always ensure our apparel and accessories are suited to any camp vibes situation. At the same time we have the mindset that our products can also be used in the city and for everyday use."
TECH LIFESTYLE / LIFESTYLE TECH
With the next Outdoor trade show accommodating a 'lifestyle' sector for the very first time, the "trend toward multifunctional, versatile clothing that works just as well on the hill as in the gym or during your daily cycle commute," is also growing, as Paramo state. The continue: "Styles have evolved a lot over the past few years, from a purely functional approach to one that elegantly fuses function and aesthetics." Even so far that "techy, functional and stylish camping gear gets shared on Facebook videos and websites like Insider," as Anevay note.
Picture Organic Clothing's range combines "technical features like breathability, insulation, and waterproofness, with on-trend, urban designs. People are now looking for hybrid crossover products, wearable in town thanks to an urban design, and wearable during outdoor activities thanks to technical functionalities as breathability, insulation and waterproofness." RMBLR agree that there is a "new space in the market for modern outdoor brands, targeting what we refer to as Hikerdelic customers, road trippers, festival-goers and the van life 'home is where you park it' customers." Dish & Duer also "believe in the intersection of fashion and functional clothing – meaning you don't have to have separate outdoors clothes from 'real life' clothes." Heimplanet argue that "the same solution that keeps you comfortable in the outdoors makes your life easier, everyday"
In this intersection between outdoor action and lifestyle, natural materials experience a revival as well. McNair identify "natural fibres enhanced for performance" as a second trend after lifestyle aesthetic, and also Pendleton see wool re-emerging as a "best fabric for every day casual wear, for outdoor active wear, and for extreme sport activities," as they combine "high performance and protection that synthetics do not provide."
SUSTAINABILITY
Sustainability is an important topic in the outdoor segment and great influence for its products.
"Durability is also a way to fight against fast fashion" say Picture, and Jeckybeng even find that "people are making a conscious effort to invest into products and equipment that will last season after season, year after year, rather than buying an item that is disposable after a couple uses."
Finisterre cater to this trend by maintaining an aesthetic that will keep their products "looking just as relevant in 10 years time as they are today." RMBLR "believe that providence of product is important and therefor produce our entire collection in the UK, making product here means we support the local economy and the impact on the environment is reduced." Icebreaker, McNair, Paramo, Picture Organic, Finisterre, Jeckbeng and Burton have strong engagements in sustainable production as well.
CAMPING GEAR
For camping gear, sustainability is an even bigger issue, as Klean Kanteen and Mizu confirm. "Millenials want to invest in products from conscientious brands; campers are continuing to evaluate their impact and are purchasing from companies committed to transparency and accountability," state Klean Kanteen. Which is the exact reason, why ex-snowboard pro Jussi Oksanen started his own brand of sustainable drinking bottles: "Mizu was founded to create a solution to the problem of single-use plastic waste," and is now extending their product philosophy to "reduce not only single-use plastic water bottles, but single-use plastics of all kinds," including cutlery with a set of stainless steel fork, knife, spoon and even chopsticks.
Hydro Flask even feature a reusable Beer Growler that will keep beer as carbonated and icy cold as it was when it was first poured, hopefully rendering cans in the wild obsolete. Thermos' Stainless King Series (SK Line) also offers coffee mugs, cans and food jars, combining "cool urban design with highly functional stainless steel vacuum isolation." Primus have a variety of CampFire and OpenFire stoves to "bring your kitchen outdoors," Hydro Flask and Thermos feature high tech cooling bags so you can easily bring food with you and Petromax even introduce waffle and sandwich irons for camp fires. Their Campfire Anchor helps you set up your kitchen area with a few simple steps (hammer into ground & cook over open fire) and Feuerhand provide the necessary light to do so at night, with their storm proof hurricane lanterns that are available in several colours.
Yet "the one piece that will always represent the real outdoor experience is a tent," add Heimplanet, who introduce a new design, that can be used all year and also works great for winter adventures. Whether winter or summer, a sleeping bag is essential for the outdoor experience and the Picture Sleepen Bag is especially good for the environment, as it reuses leftover Primaloft paddings for a "design, hybrid, handy and eco-friendly sleeping bag with a 'zero waste' approach." Outdoor Tech add that "a tough, rugged product is almost a requirement for the outdoor industry," and "create products that look great, work perfect, and survive in any environment," with room for growth in portable power.
OUTDOOR APPAREL
When it comes to outdoor apparel, the main aim is to "enable people to move with intent; without hesitation or constraint. Your equipment and apparel should enhance your experience and enjoyment of your chosen activity," Arc'teryx explain. "If the product fails – so can your adventure," warn Jeckbeng and Dish & Duer agree that "your clothes shouldn't hold you back when you're on a trail or scrambling up a boulder." Paramo go even further, designing their gear to "extend your comfort zone" with a focus on "intuitive use, so that you can focus solely on your activity and go further than ever before" and McNair also aim for "comfort in challenging conditions."
"High performance is critical," agree Mons Royal, who cater for different types of users: "Those who are committed to high performance and look for features and benefits that will help them perform better, go faster, higher, do more and those who are perhaps less serious in their approach but still need garments that work well and look good." Vital features of these include water repellency, quick drying and wicking (Finisterre), as well as stretch (Hippy Tree), anti-microbial (Dish & Duer) and temperature regulation, odour management and UV protection (Icebreaker).
MATERIALS
Natural fibres such as merino and wool serve all the above attributes and are great for layering, which is an essential requirement for outdoor activities, according to Pendleton, who offer a range of wool base layer products and layering pieces. McNair agree that "nature's finest performance fabric is merino wool," and enhance it with "a range of finishing techniques honed over generations in the mills of West Yorkshire," for shirts that "are so warm and weatherproof they work like jackets." They also use cotton moleskin and corduroy with eco-friendly PlasmaDry™ treatment that boosts stain resistance and weatherproofness. Mons Royale feature a tencel/merino blend "that's incredibly light and soft" and Icebreaker focus on their Cool-Lite™ innovation, "which combines merino wool with tencel, a natural fibre from sustainably sourced eucalyptus, that helps heat dumping and wicking to enhance cooling."
Other innovations include Living Lining from Burton: "A thermo regulating technology that features a tree-layered system of fully integrated outerwear materials that keeps you warm when it's cold and provides ventilation when you're hot." Dish & Duer created a performance stretch denim with Lycra and COOLMAX woven for incredible stretch, temperature control and comfort in the No Sweat pant, "which looks like a woven pant but feels like a sweat pant (and which is naturally anti-microbial), and Limitless Stretch – the stretchiest, most comfortable dress pant out there". Paramo exclusively use high performance Directional Fabrics by Nikwax®: "Their technologies are more than just breathable; they actively push water in the direction needed."
With the new lifestyle appeal, silhouettes are becoming more fashionable, "contoured, athletic fits with excellent ergonomic tailoring that ensures maximum freedom of movement" (Paramo). Burton give highly technical and functional jackets a street look through longer silhouettes, HippyTree include stretch in many of their woven shirts for improved comfort, fit and moisture wicking and Finisterre launch UV shirts with which you can jump into the sea. Trousers also show "more sophisticated fits like chinos, and more fashion forward elements like updated (so minimal) cargos," notice Dish & Duer. For women on the other hand, they find that "there is still a strong trend towards volume and more unisex/androgynous fits and styling." A similar trend to women's wear in general, which Finisterre are answering through oversized shirts with big square pockets.
Due to the nature of being outdoors, needing to always be prepared for changing conditions, packable styles also play an important role. "Packable windbreakers are an essential category for all outdoor brands," say HippyTree.
COLOURS & PRINTS
HippyTree find that especially "bright and colour-blocked windbreakers continue to be strong" and can also be found in collections from Finisterre and Mons Royale. Finisterre also use colours "taken directly from various seaweed and molluscs," while Dish & Duer see pink as the trending colour for 2018. Burton show some fun prints, Hippy Tree showcase "either bright and interesting prints or stripes on wovens," and Picture mix heather fabrics with more technical fabrics such as Cordura for high abrasion resistance and sport a cool leaf print "thanks to a jacquard construction."
GROWTH
With the sport/outdoor category growing strongly overall, this will also continue for the boardsports-inspired sub sector, with people "staying outside and extending the experience," as Heimplanet state. Thermos will develop a wider range of products to serve all needs for different sport categories, adding certain features and dimensions to match the needs of the respective sport and category. Primus also broaden their appeal to the growing lifestyle aspect of the market, which also facilitates "'glamping' as a way to enjoy the outdoors in a unique environment, in a luxurious way". Anevay also see growth in the glamping sector with temporary accommodation in pods, yurts, tipis or bell tents.
Yet "not every person is setting a goal to climb the highest peak, but rather simple opportunities to get away for a few days," remark Jeckbeng, who expect even more cross over between city and nature as "people try to figure out the elemental question as to why our modern society always seems to have to compete with nature instead of striving to achieve harmony." Or as McNair advocate: "Be of nature, not against it."