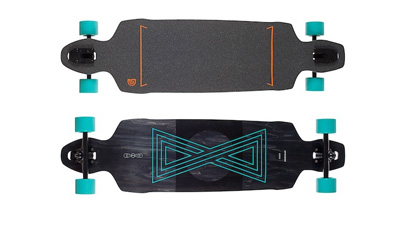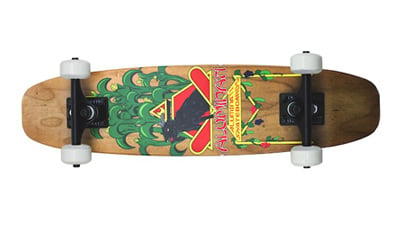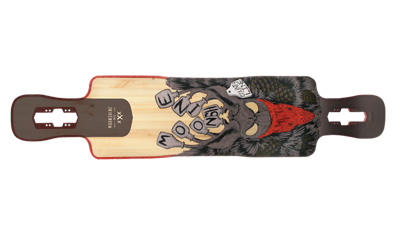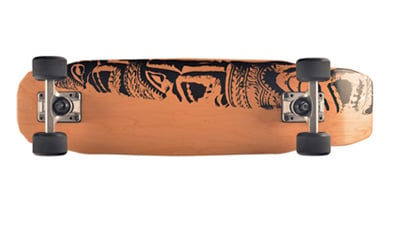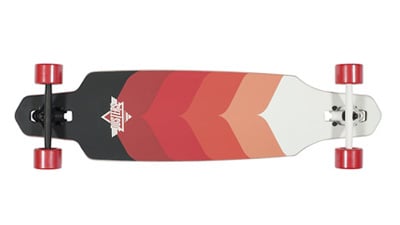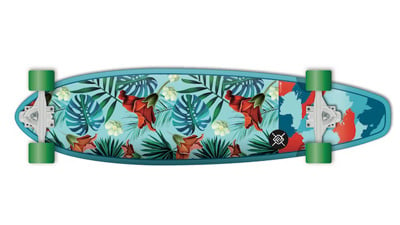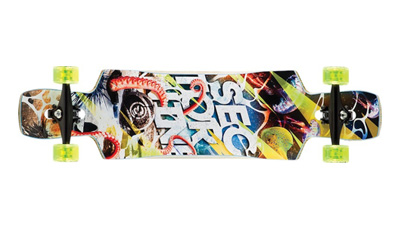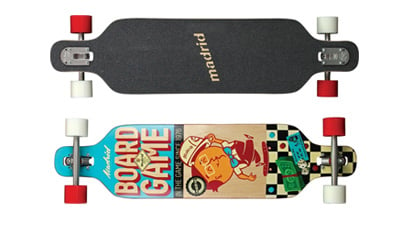 Longboard FW16/17 Trend Report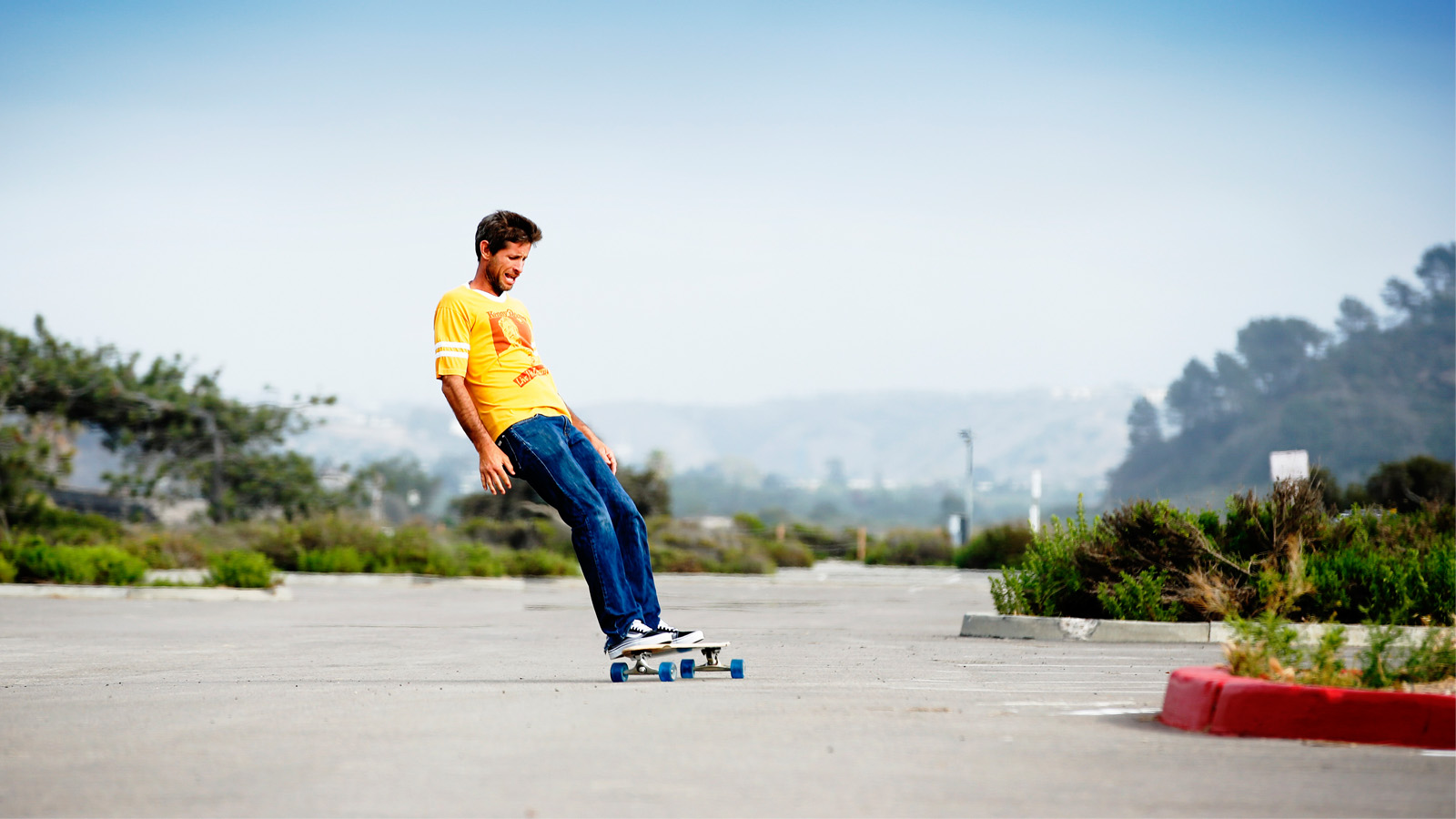 Sector 9
---
The global longboard trend is slowing from a wild ride to a cruise. But it's still moving forward. Trend Report by Dirk Vogel
---
The history of selling oversized skateboards in retail goes back to the big 1975 skateboarding boom. That's when skateboard pioneer Tom Sims, also known as the creator of the first snowboards with metal edges, began marketing longboards crafted from old waterskis under what would become the SIMS Skateboards label. Longboarding took off in a major way, and by 1977, SIMS and other companies sponsored team riders exclusively for longboarding.
The recent boom – the largest in history – had other drivers: Longboarding has become a fun, casual category appealing to masses of non-endemic consumers with boundless growth over the past five years. But these strides into the mainstream prove an Achilles heel once the majority of riders purchased that one board they will ever buy.
That point in time – market saturation – seems to have arrived in Europe right now, after already manifesting in the US during the 2015 season. "Longboarding has slowed in Europe, which I must admit came as a bit of a surprise to all of us," said Steve Douglas at Dwindle/Dusters California. "It has slowed pretty dramatically. Shops are reporting excess inventory and that is preventing them from bringing in any product," said Chris Brunstetter at Goldcoast, who reports selling around 2000 boards in Europe in the past six months. Asked about the main reason for the decline, most brands responded like Graham Buksa at Rayne: "The European market is over-saturated with low-end product and as a result longboard sales slowed substantially but only at the end of the year. We expect a slowdown in longboard sales overall, but expect strong sales in the high-end market." Geographically, the decline is specific to certain regions, said Andreas 'Maui' Maurmeir at Sector 9 Europe: "The only country where we expect weaker numbers is Germany. Other countries like France seem to gain back some terrain and momentum. It is true though that a lot of stores sit on a lot of bad quality skateboards that do not want to leave the stores. Chris Allen from Shiner (European distributor of D-street) says that "business has actually grown the last six months compared to the same time last year and we have gained market share in most countries in Europe except for UK and France."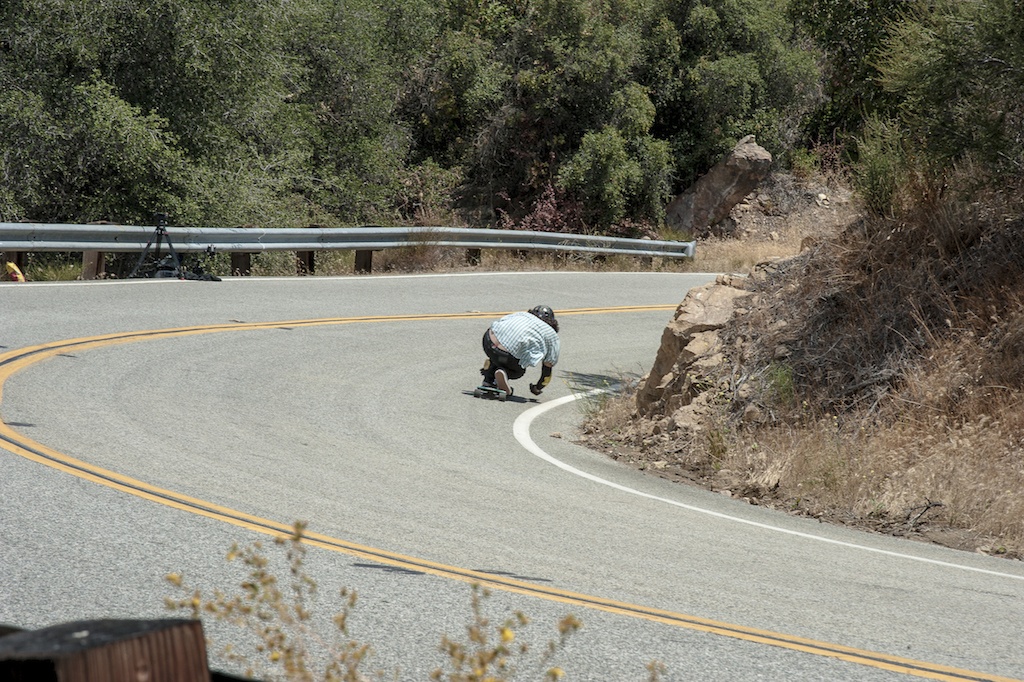 Dusters.
THE HARD NUMBERS
Let's look at some statistics: The market peaked during the previous year, when most brands in this article doubled their sales. "From 2014 to 2015 our business grew by 150%. Everybody wanted a longboard," said Mike Jucker at Jucker Hawaii. Another interesting question is market size in terms of unit sales, which appears to fall into the following sweet spot: "We believe the number to be somewhere in the region of 40-50,000 long boards a year for the EMEA region," said Steve Douglas at Dusters California. "After I talked many brands at ISPO last year has dropped for everyone like a 30%," said Kote Olascoaga at Miller Division. Keeping in mind what Maui at Sector 9 said about the German market, warning signs here are troubling: Yogi at German longboard brand Pogo said business is down 25%. A wave of stores solely dedicated to longboarding emerged around 2013, but now many have already been forced to close down.
Speaking of shops, Benoit Brecq at French Hoff Distribution and Flying Wheels estimates the retail base for stores carrying at least four longboards as follows: "France around 1200 shops, Spain around 500 shops, and Portugal around 100 shops." From what Benoit sees, also echoed by other brands, the main pricing hot spots are: "Completes at €185, decks at €80, trucks at €39, and wheels €39." At the same time, many brands see future growth in the upper/middle price point segment. "Arbor sells boards in the medium to high-end price range. Our price sweets spots for 2016 are the Drop-Cruiser Premium (Flagship Series) at €290, the Fish Premium (Groundswell Series) at €280, and the Axis (Artist Collection) at €270," said Christian Siebrecht, Sales and Operations Manager at Arbor.
Everybody agrees that cheap, interchangeable products will lose ground to higher quality. Moonshine MFG is driving a price point strategy from €229 to €325 in an effort to focus on "enthusiasts" instead of "participants" from the mainstream. CEO Jeff Logosz states: "We have noticed that real skaters want clear separation from skaters who are 'posers.' The hardcore guy is willing to spend more money to build out their board. It's important for them to distinguish themselves as a part of a sport, not a fad." New riders go straight for quality set-ups instead of entry level kits, said Nano Nobrega, Dusters' Creative Director: "Watch out for the girls and young kids that will go straight for a downhill skateboard as opposed to a street deck!"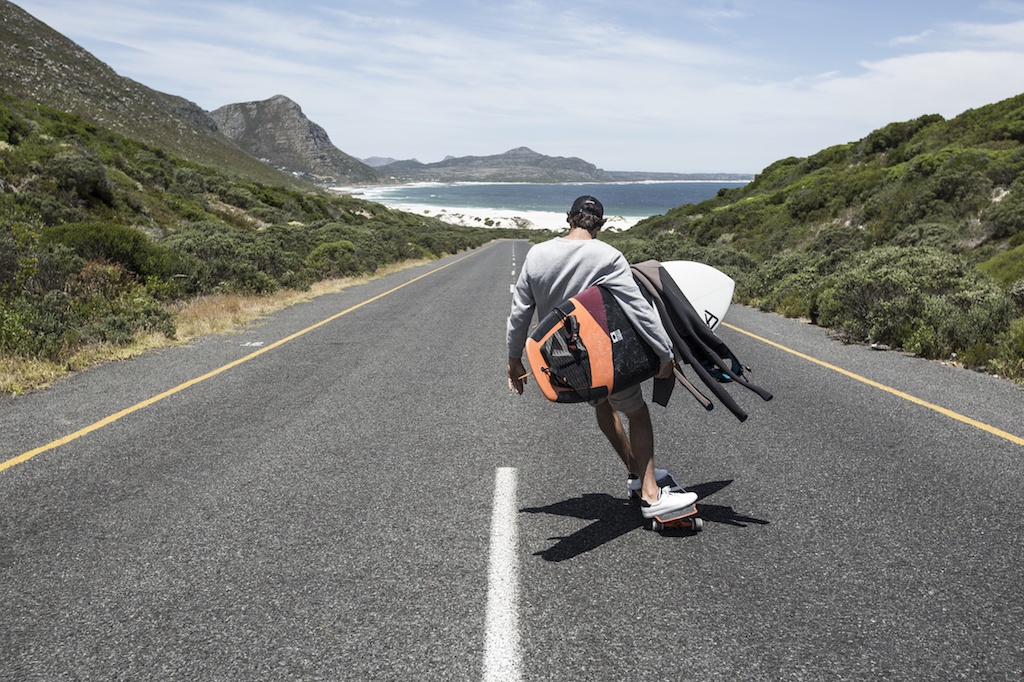 Brunotti
KEEPING THE STOKE
Parallels to the situation in snowboarding or rumours of longboarding's demise are greatly exaggerated. "The market in Europe is saturated, this doesn't mean the market is on the decline – the surge of new riders is still out there and riding," said Andy King at Mindless Longboards in the UK. On that note, retailers can keep the stoke alive with these five strategies:
1. Culture beats strategy. Stores that are at the heart of their scene – with races, contests, and events – keep the flame burning. "There continues to be passion, innovation and a strong community spirit which we believe will help carry the industry through the hiccups," said Pablo Castro at Loaded Longboards.
2. Know what you sell. The trend towards quality products at higher price points puts a premium on technology – so it pays to know the details. Ask for sales materials or join the Dwindle/Dusters global online meetings on new technology by asking your distributors or contacting EMEA sales manager Leigh Nardelli.
3. Celebrate product. Use Facebook and Instagram to praise top-of-the-line product. "Retailers should communicate that quality matters. A well-built board will contribute to a positive riding experience and create repeat customers," said Shane Maloney at Madrid Skateboards.
4. Face the strange. Dancing boards? Why not! Niche customers are willing to pay more, according to Moonshine MFG: "Dancing boards are big and so they tend to be more expensive. Dancers are really sensitive to how a board feels."
5. Upsell. Gently nudge casual participants towards 'real' riding – turning them into repeat customers – by showing downhill videos and displaying magazines and books. "As they develop their skills it's only natural that they will want better 'thane, bearing and trucks," said Andy King.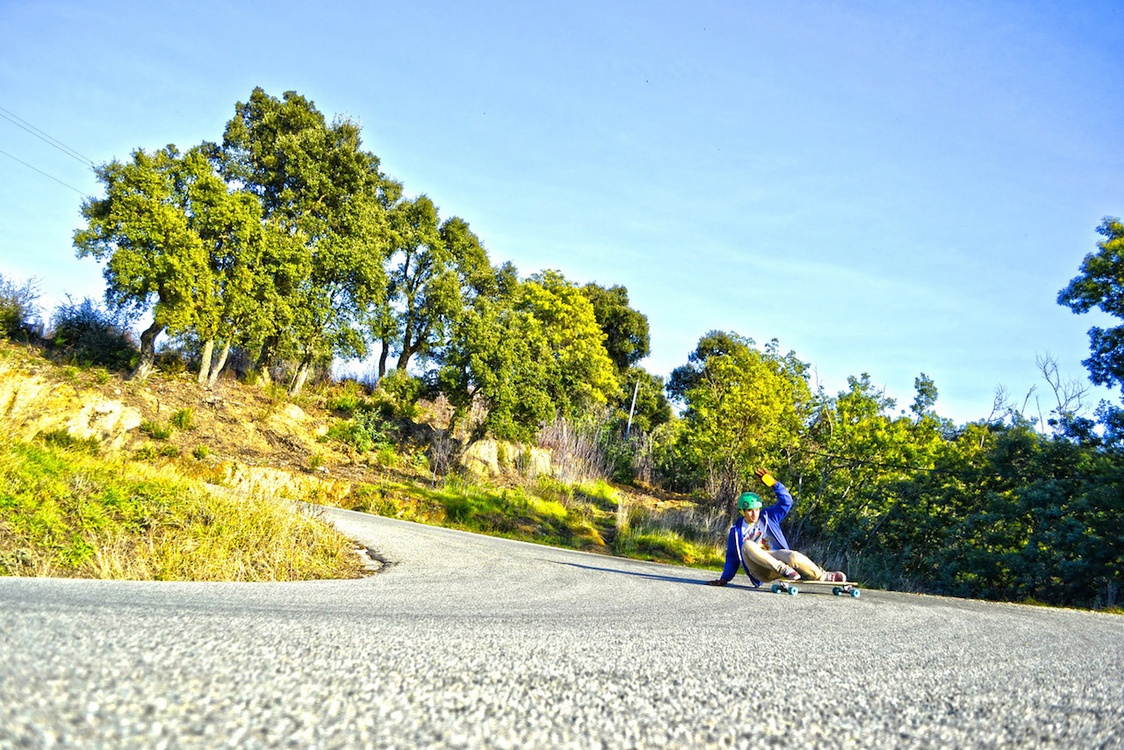 Flying Wheels
PRODUCT TRENDS
Speaking of upselling, let's look at what's trending in products next season:
1. CONSTRUCTIONS
Longboards are trending towards all-terrain, nimble constructions. "The new trending construction is smaller (36″) top-mounts with kicktails. Added city versatility and fun for riders graduating from simply pushing and carving," said Graham Buksa at Rayne. The second major trend is lighter weight constructions – both in decks and trucks, like the Dusters 'Pena' model, "a Lite Carbon Fibre construction paired with Magnesium Slant trucks, the whole board weighs about 20% less than a normal longboard." Miller Division is bullish on the new "construction R.O.P. (return on pressure) in Fiberglass and Zebra Bamboo."
2. MATERIALS
Canadian Maple and bamboo reign supreme, but brands like Sector 9 are also using Triaxial Fibreglass for weight saving. At Landyachtz, Nate Schumacher is stoked on their "Hollow Tech construction comprised of a pocketed core and fibreglass top and bottom sheet, which is unique to us and creates a stiff, lightweight board that won't break down over time." Also unique, Aluminati Skateboards is working on the "continued development of aluminium as a deck with improved components," said Art Director Tyler Ruffino. Moonshine MFG added urethane rails, while Madrid is innovating with "Formica, fibreglass, and bamboo."
3. SHAPES
Hybrid street and downhill boards are the next big thing. "Drop-trough boards will keep selling, but shorter wider boards with big wheels will be an upcoming trend this year – but not plastic," said Brunotti's Frank Uyt den Bogaard. Kote at Miller Division puts his finger on the major trend: "All round terrain boards and boardercross disciplines will probably get more and more developed." Multiple wheel base options – with several drill mounts – are trending, as are swallow tails. And Pablo at Loaded has the big sleeper hit for next season: "We're also working with Lotfi Lamaali and Adam Colton on a new-fangled dancing board."
4. TRUCKS & WHEELS
With growth in the hardcore segment, urethane wheel formulas are being tested to the limit, and companies respond with more diverse durometres for different riding styles. Nano at Dwindle is pointing out their "new limited edition pink 80A and orange 84A Kryptonics." Meanwhile, Hoff has launched a new European wheel brand, Fast Forward wheels offering, "a lot of sizes, shapes, and the best urethane formula!" Benoit at Hoff is also stoked on the arrival of their new truck brand, Dozer "with new geometries and angles." Overall, retailers need to stay on top of new truck constructions and talk to their suppliers about technology.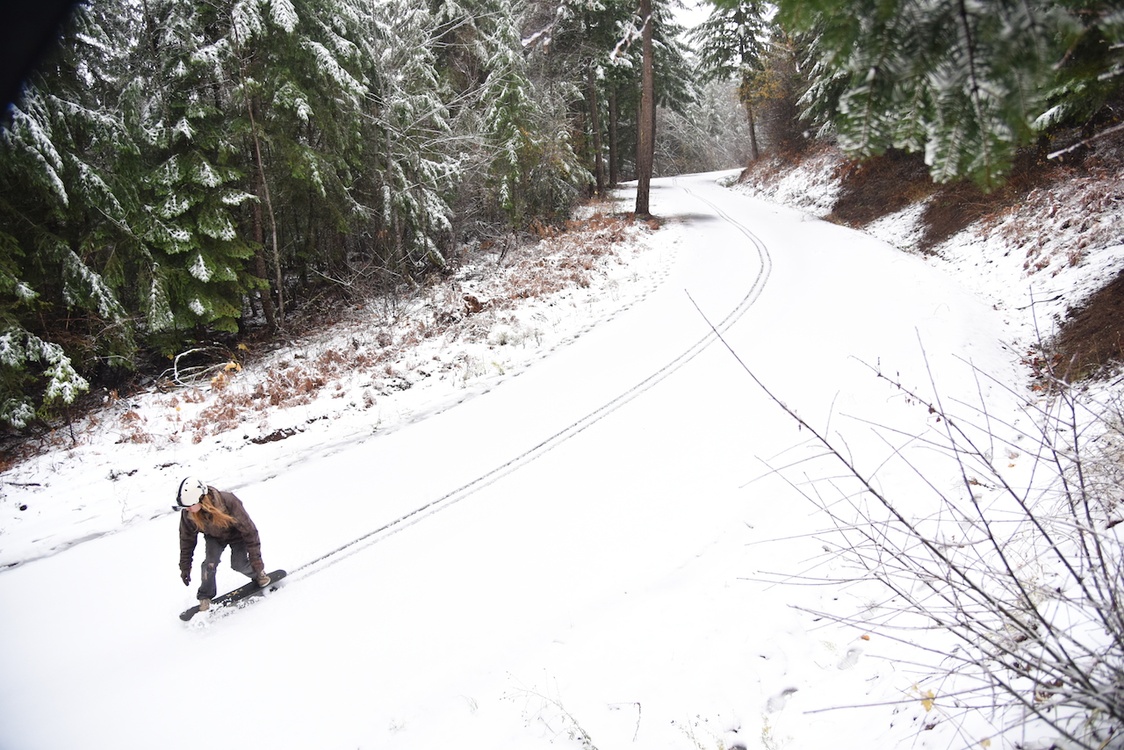 Moonshine
5. GRAPHICS AND FLAIR
Brands are adding value and style through elaborate graphics and artist collaborations, including the Jucker Hawaii 'Honolua Bay' board created by Eric Abel benefitting the Save Honolua Coalition. Miller Division's Hopi Kachina Collection is inspired by the Hopi Tribe of Arizona-North America. The Rayne Darkside Series is drop-dead gorgeous while Sector 9 has the far-out Static model with "a vertical coloured wood lamination that is so flashy that it will make you blind!" Goldcoast is psyched about, "really cool SunBurn™ graphic tech that reacts to the UV light of the sun." Top graphics are trending hard, including Aluminati's Atlanta Hawks graphic, while Dusters concocted the psychedelic "Blotter" model with Grateful Dead-inspired graphics and tie-dye wheels, next to the Aqua double drop-through board featuring "a unique Anodized paint finish. Get ready to shine!"