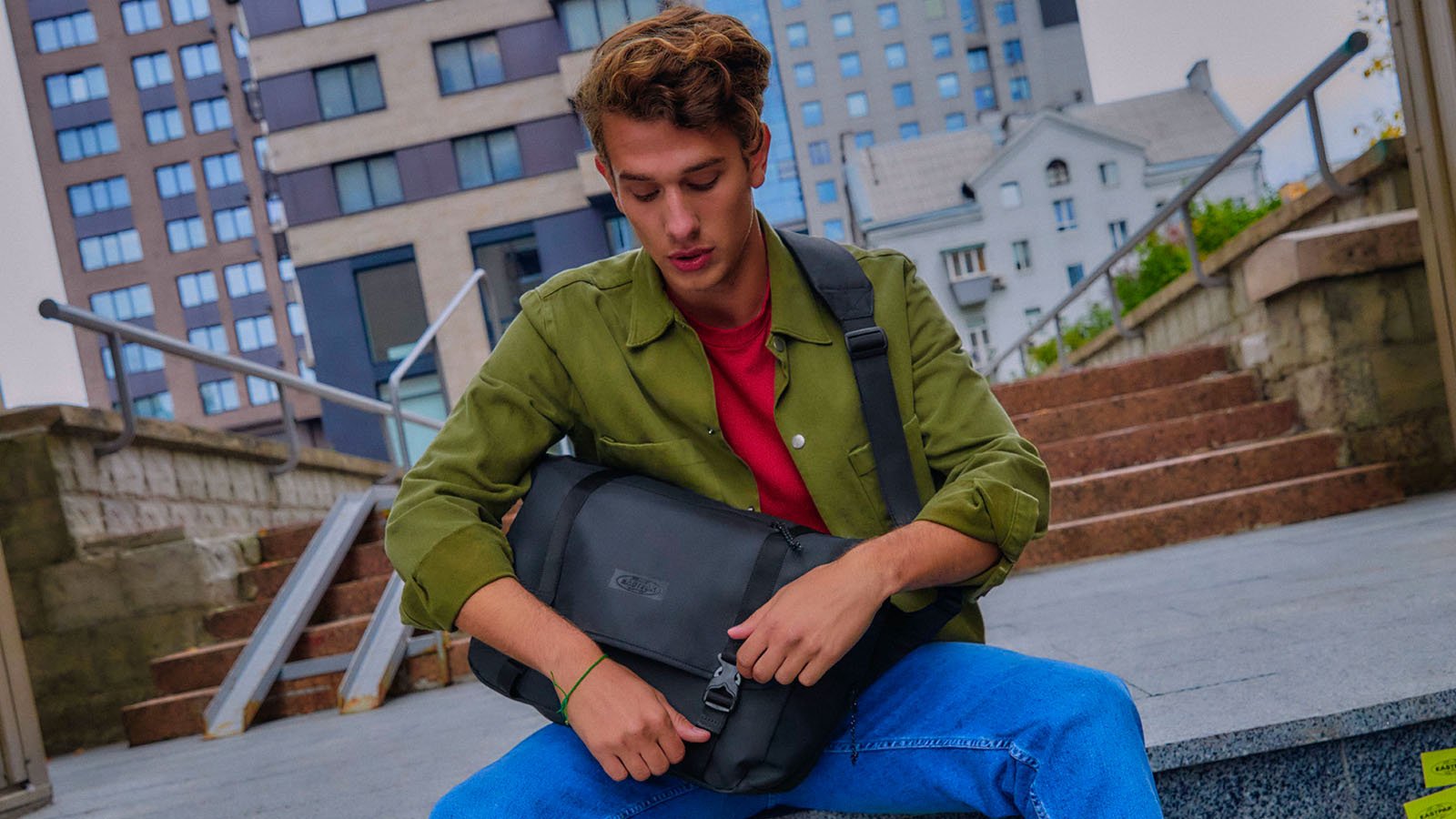 Eastpak SS21 Backpack Preview
Brand: EASTPAK
Interviewee: Domitille Parent, Product Director
What are your main price points for next season?
We still have our 50€ price point for our iconic Padded Pak'r!
We have also expanded our offer at this same price point.
Our Iconic Springer bum bag remains at a 30€ price point
How are you segmenting your backpack collection?
Our collection is segmented in tiers that reflect our account base.
We offer products in a variety of segments, from large online accounts, department & specialist stores, to boutique shops with our higher range items and collabs.
What general trends are you noticing?
Messenger/Bike bags
Reconnecting with Nature
Sustainable stories
What do kids want from their back to school backpacks?
They want a bag that will be reliable, and with which they can express their style.
This is why we at Eastpak offer our key icons in a large variety of colors, materials, and prints.
The teardrop shape backpack (Padded Pak'r) has been a schoolyard staple for decades, but it's important that our consumers find a bag that they can relate to.
How has coronavirus impacted sales expectations in this segment?
Our category was of course greatly impacted by Covid19 – travel bags and backpacks being amongst the top 20 most impacted fashion accessories.
That being said, we are seeing a positive turn as we ramp up towards the important BTS period.
How has COVID effected your SS21 sell in plans in terms of delays/ range cancellations and carry over etc?
We've adapted to the world and made new plans accordingly. A few of our SS21 pieces were pushed/carried over into F21.
We've of course seen a shift toward online sales and will continue to offer an assortment that is in line with market needs.
What is your collection theme and which stories are you telling to get customers stoked on backpacks?
As mentioned above, the collection takes its inspiration in nature. We have a few key stories including REBUILT TO RESIST, which deconstructs existing backpacks and reassembles them into a new and unique bag.
Other story focuses are linked to ongoing trends, such as the CNNCT collection for the urban professionals, who are commuting in more sustainable ways to get to work.
Lastly, we keep pushing on some cool collab stories in the coming month, to continue to attract a broader base of customers to our products.
What makes this product category important to your brand?
For Eastpak, our bags are our core product category, next to luggage.
How are you serving the needs of retailers as more marketing shifts to digital channels?
The shift to a more digital-focused approach has already been taking place within our brand for a few years. We have been continuously developing and investing in digital channels on all fronts, whether on our own channel eastpak.com, through our digital key accounts, and also in our on/offline retailers for which we cater specific digital content and support to.
Which technical features are you proudest of?
More than ever, Eastpak remains "Built To Resist". We continue to prove that we are here to last the test of time. We design and develop our products accordingly to use only the necessary materials and to reach the highest level of quality possible.