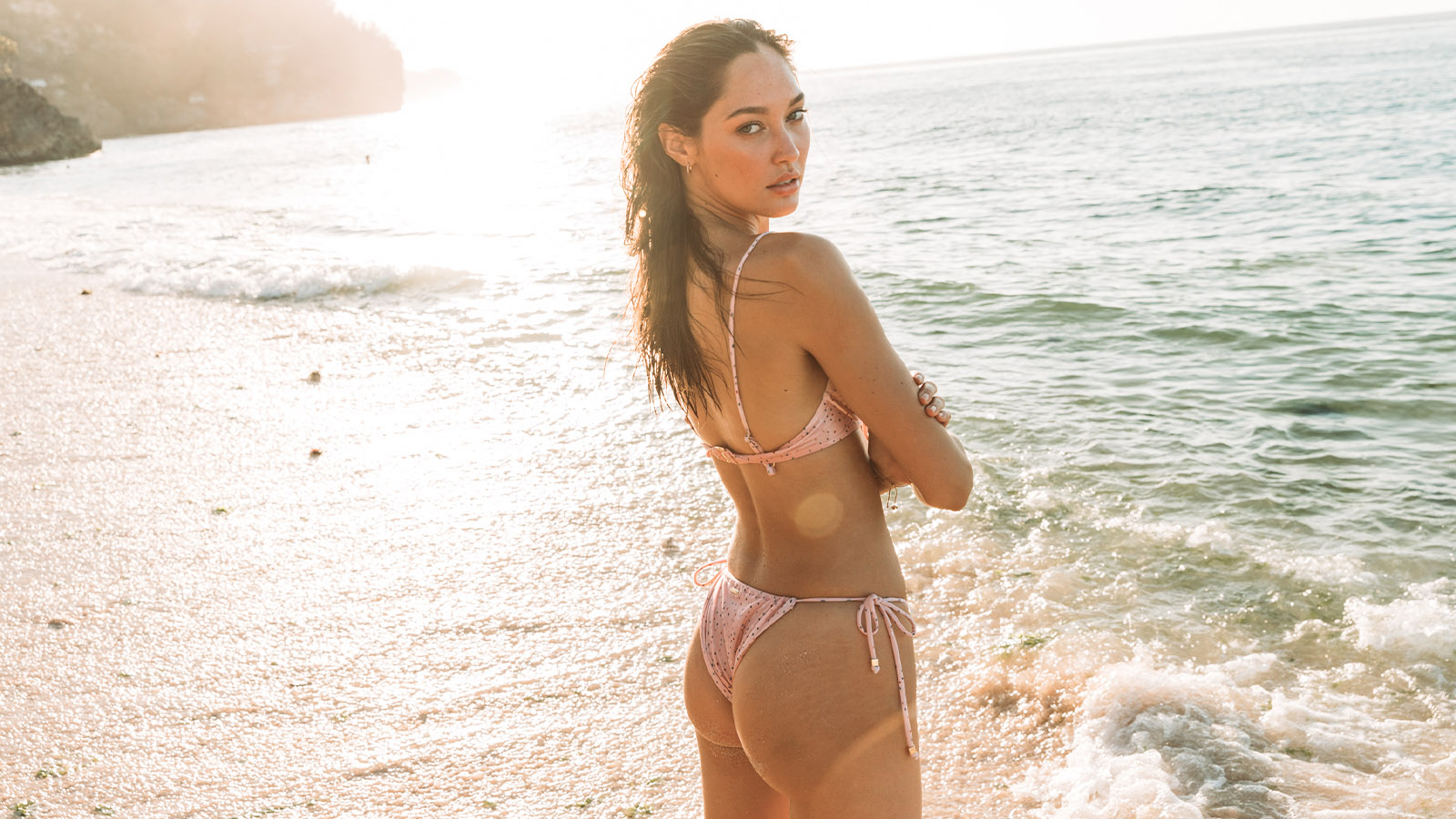 Rusty SS21 Swimwear Preview
Brand: Rusty
Interviewee: Noelle Aguirrebena, Senior Ladies Designer 
What are the key industry trends in women's swimwear for SS21 and how are you implementing them in your SS21 collection?
SS21 has been all about exploring new ideas. Evolving to minimalist looks, nature-inspired designs, and prints. Flattering silhouettes and elevated basics gain popularity. SS21  swim design connects with nature, with the duality of the articial.
Transseasonal has been a key focus to create versatile pieces that will work beyond one season, adding a sense of longevity to designs that can be worn as a beach to bar key item in your wardrobe.
What have been the major inspirations behind the designs in the SS21 range?
Rusty swimwear reflects qualities and designs that can adapt. Versatile silhouettes hold the women's body, because at the end of the day what's most important, is to feel comfortable. Focus on lasting pieces in easy silhouettes, and crafted looks with texture fabrics.  We re-evaluate our basics, to offer sustainable fabrics with soft hand feel.  Our prints will have a floral focus and tones are mixed across earthy tones and pop brights.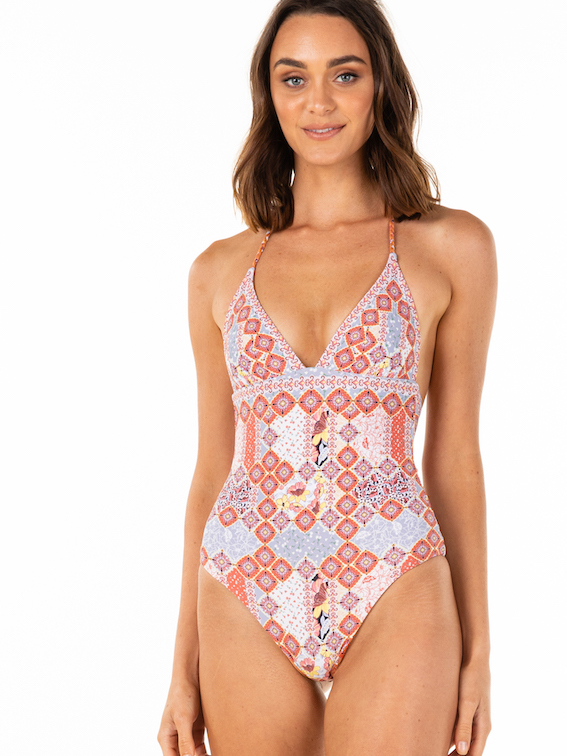 How has Covid-19 affected your SS21 sell-in plans?
Swimwear has not been very affected by Covid-19. The reason behind this, is that because of the virus,  a more trans-seasonal focus has been given to fashion, but Rusty was already heading into this design structure. It's been an interesting and learning process to focus on staple pieces with meaning.
What style/shape of swimwear is most popular in your range? 
Underwire tops, midis and cheeky bottoms.
In terms of performance, what materials and construction techniques are you working? Are you implementing new ones in the SS21 range?
One of our popular and premium fabrics is a solid colour textured fabric that gives a unique craft look design.
We are always implementing new silhouettes and construction techniques. Wide shoulder straps, and reversible pieces in new silhouettes have won our consumers eye.  Newness in our SS21 can be found in different details. In our one pieces we have a waist tie and underwire bust; both pieces designed for a ready to go from beach to bar.
What colour palettes and prints will we find in your SS21 range? Any crossovers from other brand product categories?
Our prints will have a floral focus and tones are mixed across earthy tones and pop brights. Colour palettes are shared amongst our apparel and accessories categories. Prints crossover literally or by creating new prints taking elements from the swim print.
What efforts are you making towards sustainability?
We are constantly looking into new recycled materials. SS21 "Stella" is a collection made from recycled nylon. We have updated all our second drop of SS21 collection to have recycled polyester main labels. We've also updated our hangtags to be from recycled material. Most important is to say that the search is not over. We are already looking into more sustainable materials for our next range. We live for our planet, nature and the ocean.
Any exciting marketing campaigns for your SS21 collection? When will it be launched?
For our SS21 campaign, our marketing team flew to Bali, for tropical heaven, salt water, sand and blue skies.  The campaings is being released from July to September. You can already find some amazing photos on our Instagram: @rusty_womens.  We are currently working on producing a second campaign for the second drop of swimwear.
What kind of support are you offering your retailers?
Emphasis in social media and online assets, to help retailers during this Covid-19 period.
BEST SELLERS
Please name and describe your 3 highlight pieces.
"Casa Marina One piece" – Body-hugging, this reversible one-piece has an earthy tone tile print that reverses to a solid colour. Because when you think you have used this style too many times, just turn it around for a different look.
"Sandalwood Ring Bikini top" – This top has all of the winners, the silhouette, the fabric, and the tortoiseshell ring for an elevated look. A piece that will stay with you forever. Feature adjustable straps, removable bust cups, and Rusty metal clasp.
"Sandalwood Ring Midi Bikini Pant" – Because all great tops come with a great bottom. This piece comes in our classic midi pant with a tortoiseshell ring on the sides that pair perfectly with our top.