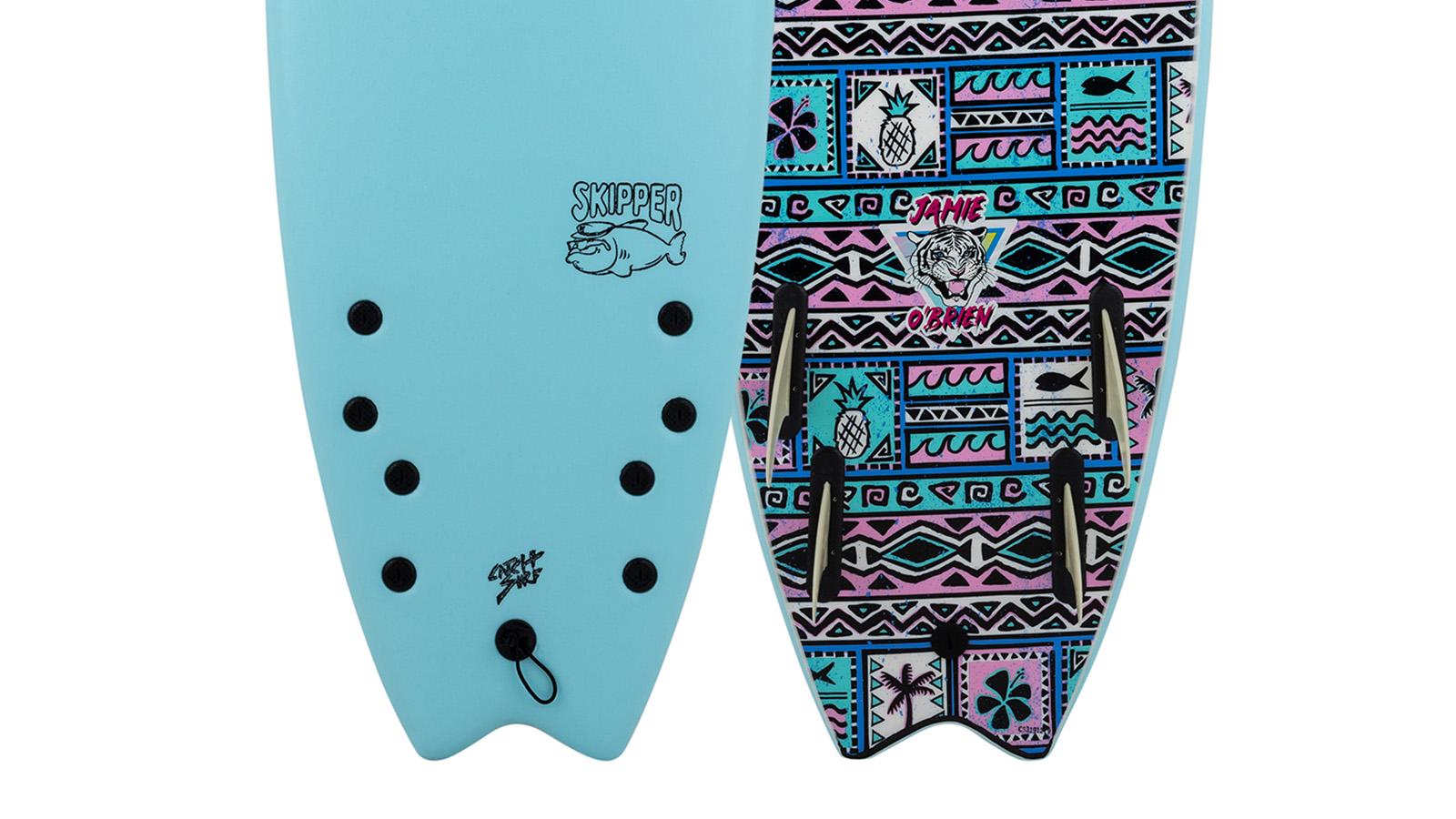 Catch Surf 2020 Foamie Preview
Brand: Catch Surf
Interviewee: Andreas Maurmeir aka "Maui" from Rollin' Stoke ( European Distributor of Catchsurf)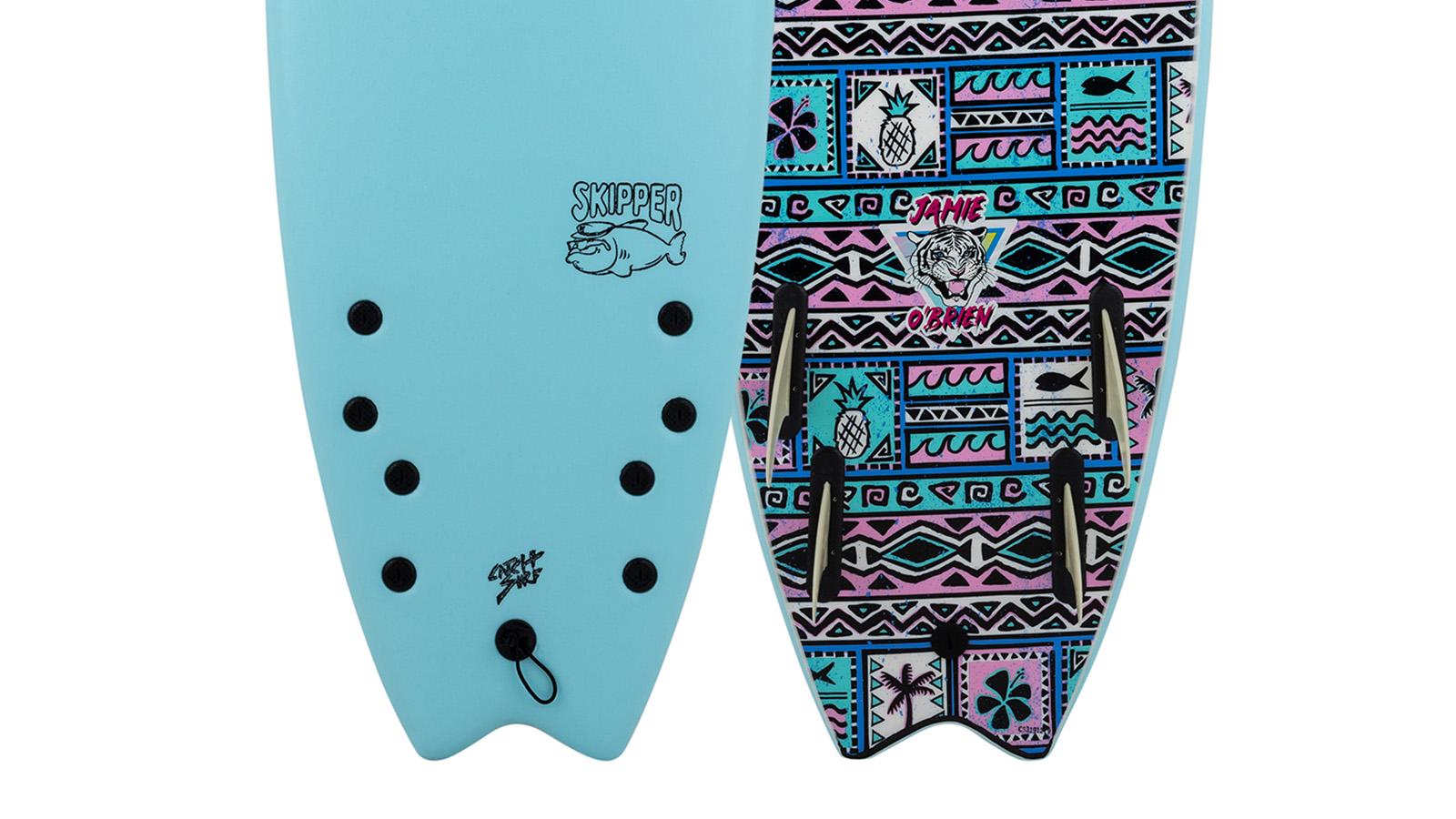 The foamie frenzy hit the surfboard market like a storm: just a fad or is it here to stay?
A couple of years ago showing up with a foamie on the beach was considered to be a kook confession.
As we know that has considerably changed thanks to great product innovation and of course the people like Jamie O'Brian or Blair Conklin that show what you can do with a foam stick out there. And that is pretty much every kind of wave and every kind of fun ride.
The endemic softboards brands now face a wave of price-oriented options. What is your selling
point so you can add value to a "foamie"?
Quality and visibility are what we do. Then the seed grows by itself. The friend tells a friend and the friend wants the "colorway x" or the pro model. We have an eclectic team out there that is hard to be overseen. On the beach and in the media. The story we tell is real and the product speaks for itself. One does not work without the other. And then the kid asks for a Catchsurf.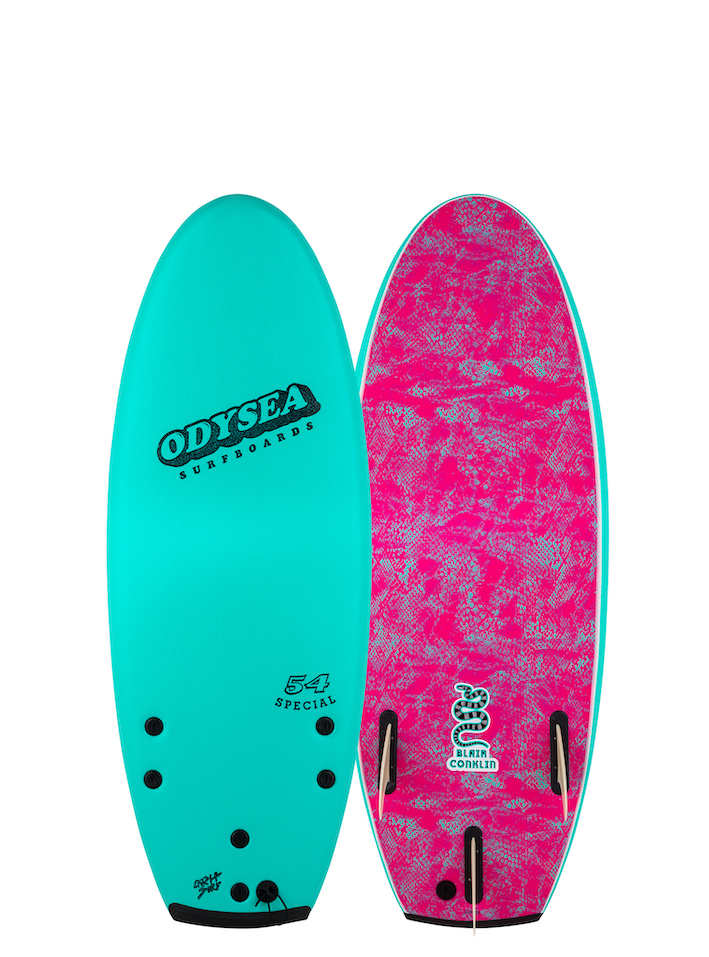 Which designs are trending in 2020? The original weirdo shapes or more progressive boards?
Both work really well. It depends on the customer if they are looking for proven fun or for a deeper/weirder connection with the surf. The shoreline pretty much decides what kind of board or shapes the shops will buy.
In Laguna Beach our Special 54 Modell kills it as the surf there allows to skimboard and shred the shorebreak. North of Bordeaux shops prefer the LOG's from 7″-9″ of length. We always propose new shapes to satisfy all needs.
Do you cater for the schools/rental market?
We have those schools as customers that want to offer a bit more to their customers and also to differ optically to the rest of the school and beginner board brands. We also have a Surf Camp Edition with Catchsurf that has better protected rails.
Graphics in the softboard category have much in common with skateboards & snowboards:
what eye-catching models do you offer in 2020?
We have 4 standard colorways for each board shape and length. The rest are ALL pro models or artist collaborations with JOB, Johnny Redmond, Kalani Robb, Taj Burrow, Tyler Stanaland, Blair Conklin, Harry Bryant, Sierra Lerback, Julian Wilson, LOST Mayhema and Evan Rosseland.
Brand new is also our new Heritage Collection with a new Retro Fish board and a 8.6″ Noserider in super flashy colorways.
New shapes are the JOB 5.2″ Five Find Model and the new JOB 5.8″  Four Fin Model. Available in Sky Blue or Hot Pink. With Mayhem the new LOST Crowd Killer 7.2″ will hit the beaches in Europe around May 2020. A solid step up board to trash gnarlier surf without limits.
In the USA our new BOOG SKIM Bodyboard also took off very very good thanks to Kalani Rob and Blair Conklin. We'll see how that trend develops in Europe.
Is a softboard more or less sustainable than a regular PU/EPS surfboard?
Take care of your board for a long life. We want the shops to explain the proper use of surfboards to the customers so the board has a maximum lifespan. The Triple Stringer guarentees a long life from our side, so the board doesn't break fast. Because some foamies do… we do want that max quality from our side.
Still, there is an impact on nature with our surfboards.
Best Sellers
Please name and describe your 3 highlight pieces and items that retailers should definitely order.
JOB PRO 5.2″ Five Fins      Retail Price 420€
LOST CROWD KILLER 7.2″      Retail Price 490€
LOG JOHNNY REDMOND PRO   7″    Retail Price 450€