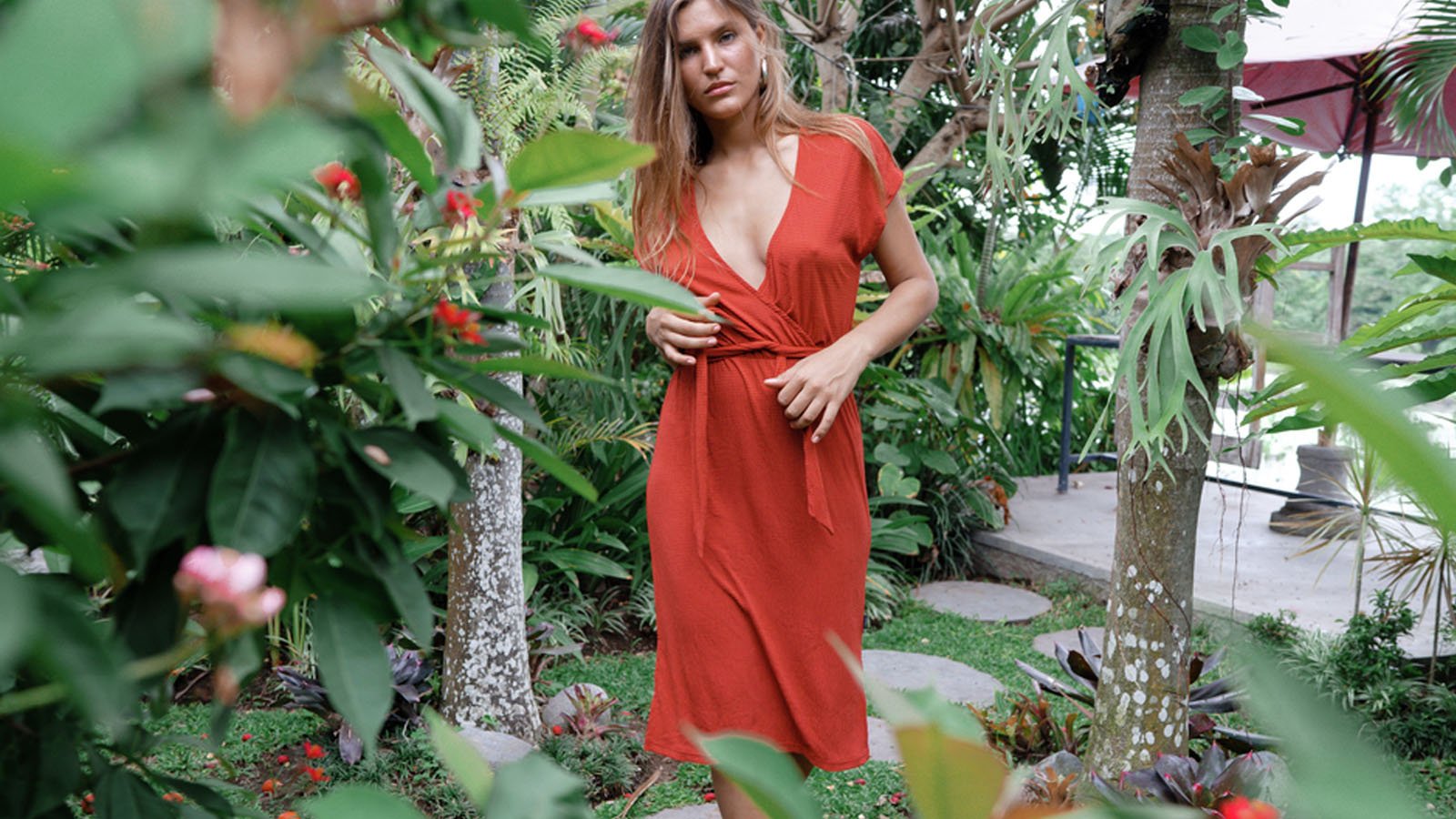 Protest SS21 Women's Streetwear Preview
Brand:    Protest Sportswear 
Interviewee: Ine Wouters, Head of womenswear design
How is Covid-19 affecting your business and can you see any opportunities for the streetwear market as a result of the pandemic?
Thanks to an enormous growth in online sales through our own webshop and marketplaces, we have managed to get through these trying times. The continuing effect of Covid-19 seems to be increasing in online sales. To deal with this growing demand, we have increased staffing at our distribution centre here in the Netherlands. This season also sees a shift for us from our traditional sales book to using the online b2b tool, Elastic Suite. This makes viewing and ordering the collection possible without having to come to our showroom. This is a great answer to these times where travel is difficult. It will make life a lot easier for our distributors and sales agents.
How has Covid-19 affected your SS21 sell in plans (delays/ range cancellations/carry over)?
Regarding delays, we've been lucky that somehow it's all turned out okay. We've spent a lot of time and energy streamlining this SS21 collection, getting rid of question marks, and focusing on winners. We are pleased with the results; it's a strong collection, which has great sales potential even in these demanding times.
What are the main marketing stories and themes in your women's streetwear line for SS21?  
We were right in the middle of planning our summer photoshoot. Destination: Ibiza. Hard work mixed with fun, sea, and sand. And then everything changed. With Covid-19 regulations in place, we cancelled our travel, accommodation, models, and everything else we had done to prepare for this trip. What now? We couldn't introduce our newest Spring Summer collection without photos but words wouldn't quite cut it. The fact was we couldn't have models, makeup artists, and photographers working so closely with each other.
We didn't accept no for an answer. Together we made a plan. The collection was sent to the Pacific islands of Hawaii and Tahiti and the Indonesian island of Bali. Here team riders, influencers, and models wore and photographed our new collection with guidance from Protest HQ. Back in the Netherlands our new NGX series also needed photographing. Working within the guidelines, we managed to organise a photoshoot locally. In March of this year, we thought there would be no collection book but in these times where we must be cautious, be extra careful, we have learnt new ways to get there together. This may be our best book yet. 
What colour palettes are you working with? What about patterns & prints?
This collection brings with it a kaleidoscope of colour. This season, we're working with two palettes. The first has earthy tones like sandstone, clay, and warm yellow, contrasted by a deep coral. Our second palette is made up of candy tones of pink, mint, and an icy yellow matched with black, white, and grey melange.
Print is an essential part of every Protest collection. This season we bring you the big print trends, which will be making a splash this summer. Here's a rundown on what you can expect to find in this collection. We have cool text front prints, small feminine floral designs on dresses and tops. Then there is our gorgeous tropical design and our texture print. Stripes are a classic summer design and we've been mixing it up with fabulous printed stripes as well as yarn-dyed stripes, which have a subtle texture all of their own.
A Protest collection wouldn't be complete without an awesome animal print. This season we've referenced the zebra and the leopard skin for inspiration. These prints are great for creating a contrast between colours.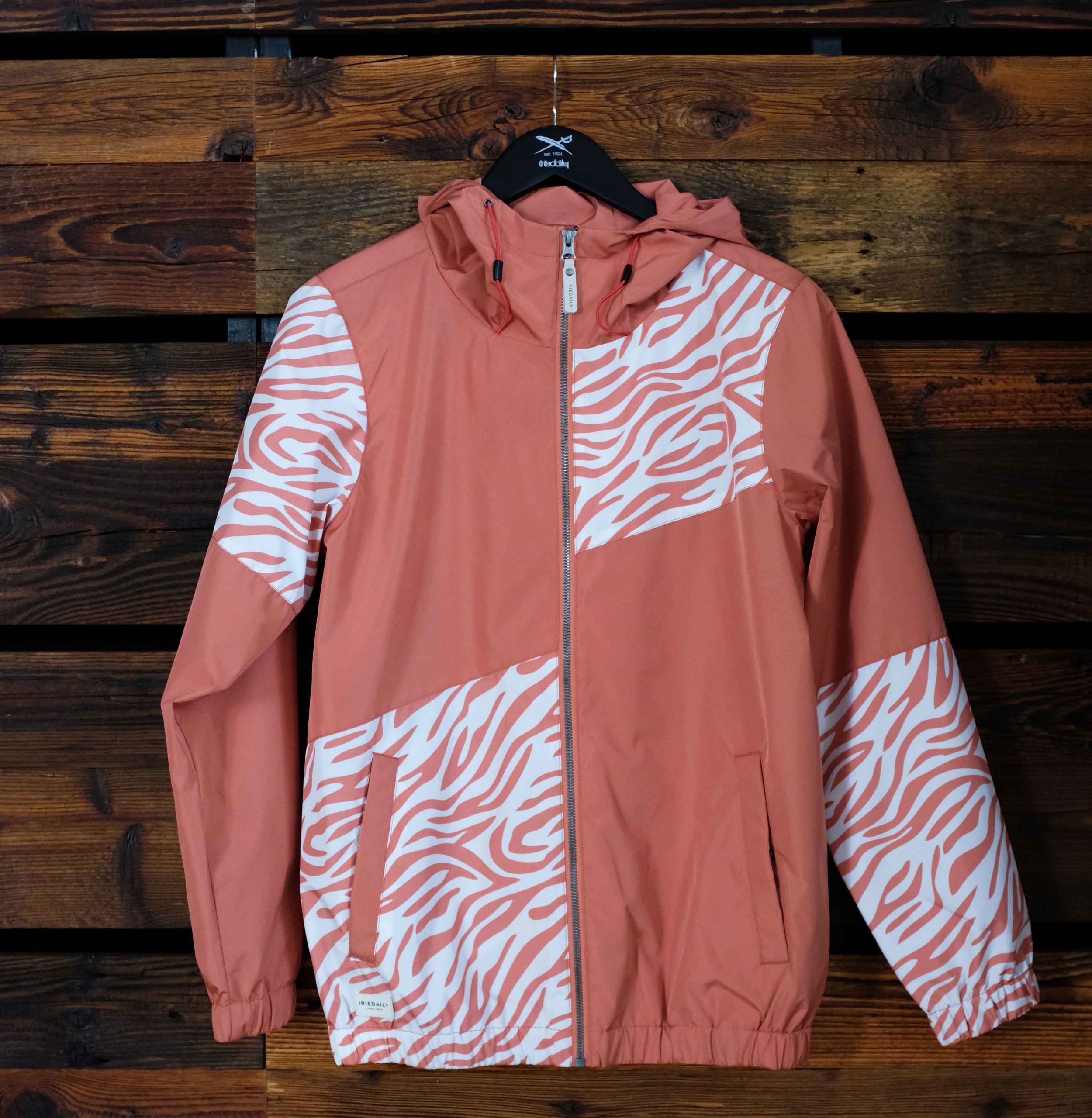 Can you talk us through some of your key silhouettes?
A silhouette that will be taking the summer by storm is the 'tier' or as we call it 'the pyramid'. This is a sort of layering idea, which creates volume. These styles are perfect thrown over your favourite bikini for a day on the beach. The tier adds that little bit of twirl-ability to your sunny days. We've created the 'Leni', which is a lovely and light tiered dress while our 'Hope' is a layered skirt.