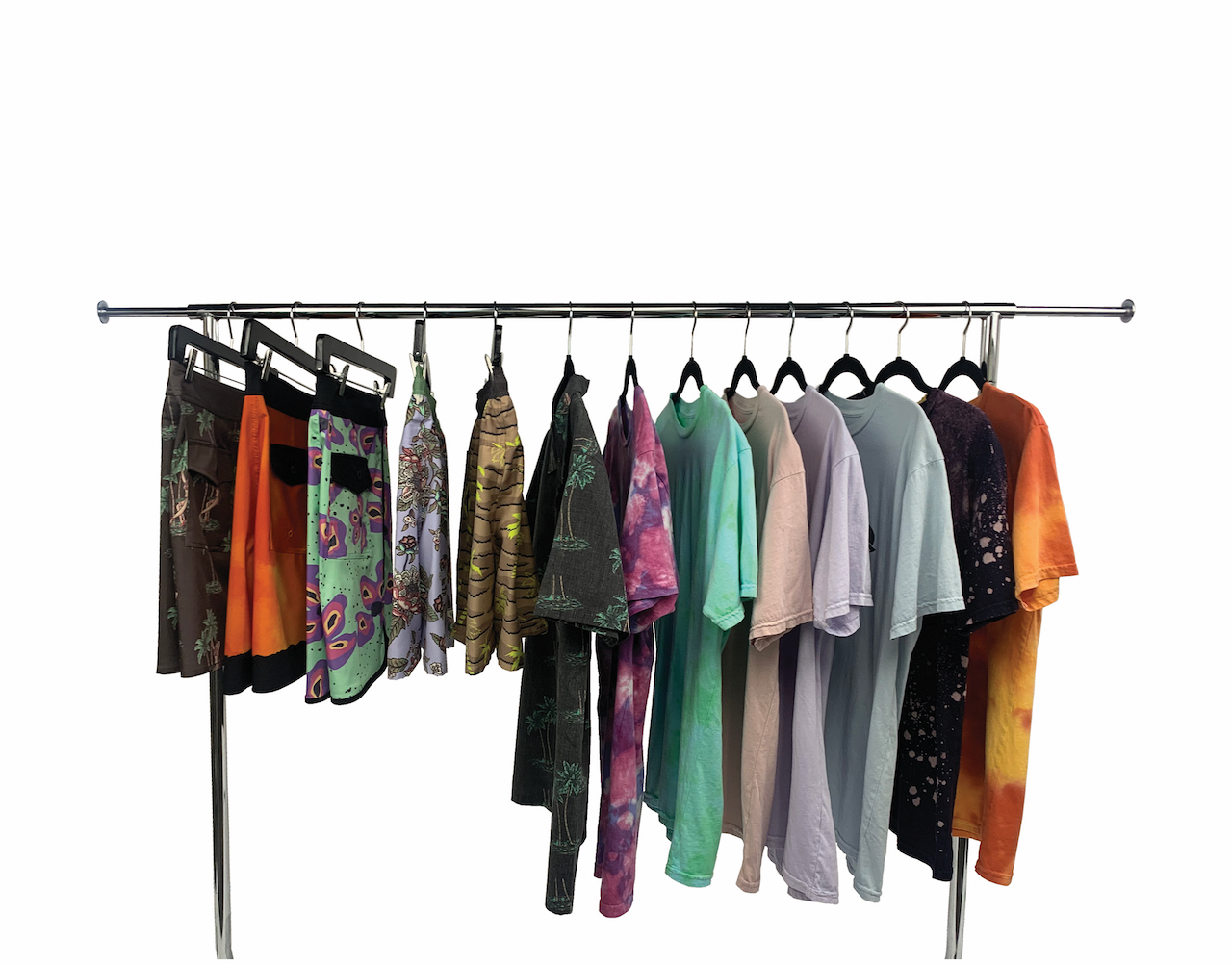 Lost… On Re-Launching Their Apparel Business In Europe
Iconic surf brand Lost is re-launching its European apparel programme and we've spoken with European CEO Jonathan Gilbert to find out all the details. After successful apparel sales periods on both the east and west coasts of America combined with the continued growth of the surfboards side of the business, Lost are a brand on the up as they approach their 30th birthday.
Please explain the history of the brand?
Matt Biolos and a bunch of school friends were into snowboarding at Mt. Baldy, skateboarding at the Pipeline in Upland, and surfing in Dana Point. They weren't too worried about winning this football game or that contest. They were "Team Lost", thus the name. Lost got scribbled on books, t-shirts, benches, tables, and eventually, clothing. …Lost has been a mainstay in surf culture since 1991, or 1993, depending on who remembers how it all started. Matt Biolos' iconic 'Mayhem' surfboards came first and then he began putting his art on t-shirts with a …Lost logo, which grew to include boardshorts, shorts, pants, hats and jackets and so on, to a full apparel range. From its California (San Clemente) roots, …Lost has spread slowly across the world but continues to run off the same subversive philosophy it started with.
How will Lost surf apparel operate in Europe?
From our European HQ …Lost will distribute its apparel lines through a network of established regional distributors, partners and sales teams, starting in certain key countries for now. We will build from this base and expand into other markets in the coming seasons.
Who is on the management team, and what are their backgrounds?
Headed and guided by President Freddie Sipowicz at USA HQ and managed by Jonathan Gilbert in Europe, the team is made up of a mix of experienced committed individuals from the industry who all believe in the …Lost ethos and vision.
Please take us through your launch season line.
Warm weather, palm trees, girls in bikinis, good waves, and our authentic surf counter-culture roots is the basis of our 2020 Line. We focused on washed back vintage treatments for our fabrics. Colour-wise, we centred around warm nude tones mixed with colourful cool tones. In addition, there's our Technical Performance four-way stretch products and washed back cotton poly blends. For our prints, we always try to keep it energetic and fun, expressing the core tenants of the brand's subversive attitude.
Today, Lost continues to support skate and surf athletes and events, as well as snowboarding and other sports. Also, Lost is fortunate to have a cult following who support our surfboards and apparel lines and are the reason of our continued success. So, reaching out to this group who have always supported us is a priority. Our marketing plan is a constantly evolving process to include, not only traditional marketing, but to communicate and interact through social media, grass roots marketing and localised events that involve and connect directly with these core …Lost customers, as well as reaching out to a new emerging generation who can relate to Lost.
Why should retailers sell your brand?
Lost has always stayed true to its roots and core principles. Lost is sticking with everything that made us great in the first place: subversive and irreverent attitudes mixed with fun and tropical vibes, showcased through modern apparel trends. The combination of hardgoods authenticity and softgoods fashion expression allows the brand to dictate surf trends rather than just follow them, and it remains one of the last truly authentic surf culture brands with a hardcore of loyal followers, whilst appealing to the youth at large as their symbol of authentic expression.
Why was now the right time to re-launch apparel in Europe?
2019 has been a great year for Lost. Our new apparel product offering was received with great success across the East and West Coast and, coupled with the strength and momentum of the surfboards, …Lost is firing on all cylinders again. So it seems only natural we re-launch our apparel offering back to Europe, where …Lost has such a core and loyal community.